Some of the nation's best health plans are coming up with creative ways to encourage women to get mammograms.
The importance of breast cancer screening received renewed attention in November after Elizabeth Edwards was diagnosed with the disease and acknowledged that she had not had a mammogram in four years. Edwards, the wife of last year's Democratic vice presidential candidate John Edwards, is not alone in this admission.
Research shows that many women over 40 do not follow the American Cancer Society's recommendation to have a mammogram every year, even though the ACS says annual screening offers women the best protection against breast cancer. Not all clinicians call for yearly exams, but they do call for regular exams.
In fact, a study published in September 2004 showed that only 6 percent of women over 40 who went to a major breast center in Boston had a mammogram every year during a 10-year period.
"The most significant barrier to increasing the mammography rate in this country is motivating the minority of women who don't believe this is important to them," says Derek van Amerongen, MD, chief medical officer for Humana of Ohio and a former practicing Ob/Gyn. "We have to get much more creative in how we target these women."
The National Committee for Quality Assurance says that the average breast cancer screening rate in 2003 for commercial plans was 75.3 percent for women ages 52-69.
This rate, which measures women who had at least one mammogram in the past two years, has remained steady since 1996, rising less than 5 percent over the past eight years, according to the NCQA. In other words, roughly 25 percent of women nationwide in that age bracket have not followed the U.S. Preventive Services Task Force guidelines for breast cancer screening.
"There's always going to be a percentage of people who refuse preventive testing," says John Toussaint, MD, president and chief executive officer of ThedaCare and a founding physician of Touchpoint Health Plan. "I don't think there's any disagreement that people need to be screened. But it's a matter of being accountable for managing the screening: Providers are not expected to be proactive, and they need to be."
Above and beyond
Because of their organizational and financial links to both providers and patients, health plans are in a unique position to influence the use of screening mammography. Plans typically promote mammograms through a variety of methods, such as disseminating screening guidelines and articles to members and providers via Web sites, newsletters, and quarterly publications, and by using e-mail, phone, and postcard reminder systems. Several organizations also staff medical hot lines, which members can call for information.
A number of managed care organizations, however, are moving beyond these typical programs, developing strategies specifically aimed at increasing their breast cancer screening rates. These best practices include conducting training programs that emphasize the importance of quality measurements, implementing technology to improve targeting and outreach efforts, and embracing pay-for-performance initiatives to encourage proactive care.
One such organization is Pittsburgh-based UPMC Health Plan, whose breast cancer screening rate of 88.3 percent ranks No. 1 on the NCQA's 2004 State of Health Care Quality report. The NCQA's HEDIS measurement tool compares insurers nationwide. The 2004 report includes data from 262 health plans covering 69 million people across the United States.
UPMC Health Plan makes it a priority to educate its physicians about the importance of the HEDIS measurements. In 2003, the managed care plan, which serves members in western Pennsylvania, conducted in-depth training on the HEDIS methodology for several high-volume practices in its network.
Called the Physician HEDIS Cooperative Project, the training program stressed HEDIS scores, how they are derived, and where UPMC Health Plan ranks. In addition, the doctors involved helped collect the necessary data to send to the NCQA.
"Having our physicians be part of the team that cares about our HEDIS measures has really helped us achieve these clinical results," says Colleen Walsh, senior director of medical management at UPMC Health Plan. "This project was very successful and we intend to expand on it next year."
Placing a strong emphasis on the importance of HEDIS scores has also helped propel Touchpoint Health Plan into the top ranks of NCQA's reports. The managed care plan, which serves patients in northeast Wisconsin, ranks third in the nation with a 2004 breast cancer screening rate of 86.94 percent.
"We decided back in the 1990s that HEDIS was an important measure of outpatient quality performance and created a set of processes that proactively manage the population [of women who need mammograms] so we know who's due for what when," says Toussaint of ThedaCare, which owned Touchpoint until it was purchased by UnitedHealth Group in April 2004.
Touchpoint relies on its data warehouse for disease management to provide physicians with up-to-date patient reports. Women identified as needing their annual mammogram, for example, are then targeted with mailings, e-mails, and phone calls, if necessary.
"It's one thing for a provider to say during a routine visit that you need this done," Toussaint adds. "But when your provider keeps pestering you, you tend to do it. We have an aggressive system of pestering that seems to work pretty well."
Touchpoint members can also access their own medical records through a secure Web site that allows them to check for themselves if they are overdue for a mammogram.
According to the September 2004 Boston study, some women are more likely than others not to receive regular mammograms. These include women who are not insured, certain socioeconomic groups, such as poor women, those who do not speak English, and those who do not speak English well.
A study published in the Oct. 20, 2004, issue of the Journal of the National Cancer Institute also found that older, unmarried, less educated, and lower-income women are less likely to be screened.
Several organizations work diligently to address these underserved populations. For example, Humana, with members in 18 states and in Puerto Rico, uses its extensive data warehouse to identify specific subgroups of women, such as blacks and Hispanics, who have not yet had their annual mammograms.
"We have the ability to really leverage this technology and be precise about who we want to target," says Humana's van Amerongen.
As part of its ongoing preventive care services, the company uses automated voice-activated technology to call its targeted members and encourage them to schedule a mammogram. Although automated, the calls are personalized for each member and relay information about the benefits of screening. Women who cannot be reached by phone are sent an e-mail reminder.
According to Humana, 64 percent of members contacted in 2004 who had not had a mammogram in the last one to two years indicated they planned to get one within the next three months.
Special campaigns
Cigna also takes a proactive role in its targeting efforts. The managed care plan conducts an annual phone campaign aimed at women who are overdue for a mammogram. Called the Pink Ribbon Campaign, the program occurs throughout October to coincide with national Breast Cancer Awareness Month. The plan's Maine affiliate ranks No. 6 on NCQA's 2004 report, with a breast cancer screening rate of 86.3 percent.
In 2003, the percentage of overdue Cigna members called who ultimately had a mammogram after the call ranged from 5.2 to 16.4 percent, depending on where they lived. Statistics for Cigna's 2004 campaign were not available as of press time.
In addition, Cigna, like Touchpoint and several other top-rated plans, provides its physicians with a list of patients who have not yet had their annual screening and encourages doctors to follow up with these women.
"You have to work it on both sides — providing physicians with the information they need to treat their patients and reaching out to members directly to encourage screening," says William Alexander, MD, national quality medical director at Cigna. "The provider communication is important because they ultimately will have more influence over their patients than we will."
Michigan-based Care Choices Health Plan (No. 4 on the NCQA 2004 report with a screening rate of 86.9 percent) also makes it easy for its physicians to communicate with their patients. Once a month, Care Choices physicians receive health reminder letters and address labels for envelopes to mail to patients who have been identified as needing mammograms. A radiology requisition from the physician is attached to the letters, as well as a list of facilities where members can get mammograms.
Pay-for-performance programs
To motivate networked physicians to push preventive care such as breast cancer screening, some health plans have developed quality-based bonus programs, otherwise known as pay-for-performance initiatives.
At Touchpoint, physicians receive a monthly bonus if they attain certain certain HEDIS scores. Called the Dime Program because each HEDIS score is worth 10 cents, the initiative has been in effect for about four years.
"It's not a huge amount of money, but we found that offering a financial reward gave us an extra boost and helped take us from being very good to being the best in the country," Toussaint says. "It has become a very competitive issue between the different clinics as to who is performing the best."
In addition to including pay-for-performance measures in its provider contracts, Tufts Health Plan goes a step further in promoting quality performance. The organization began publishing a Physician Group Quality Profile in 2001 that benchmarks its physician groups against national figures for best practices, including breast cancer screening. The public information allows members to make informed decisions when choosing a physician.
Despite the advances that top-ranked health plans have made in improving their mammography rates, a number of barriers still impede breast cancer screening. For some women, fear of abnormal results and/or discomfort from the procedure itself can prevent them from scheduling a mammogram. Lack of knowledge about the benefits of screening, lack of a regular health care provider to remind them of the importance of mammograms, or limited access to a screening facility can also keep women from being tested.
Shortage of specialists
"Access may be the most important barrier we have to overcome in the next few years in order to increase the screening rate," says Alexander of Cigna HealthCare. He cited a June 2004 study by the Institute of Medicine that showed that women's access to breast cancer screening is endangered due to a shortage of breast imaging specialists.
Another barrier to screening is confusion over mammography guidelines. The American Cancer Society recommends that all women 40 and older receive a mammogram and clinical breast exam yearly, whereas the National Cancer Institute recommends that women in their 40s should be screened every one to two years.
Rather than argue about how often women should be screened, providers and managed care plans should focus on which women are not being screened in the first place, says Stephen Taplin, MD, MPH.
"There's a lot of energy spent on annual screening versus two years, but that's not the big issue," says Taplin, senior scientist in the Applied Research Program at the Division of Cancer Control and Population Sciences at the National Cancer Institute. "The big issue is finding out who are the women who have not come at all, or not come within two years."
Taplin is one of several researchers who published the October 2004 study in the Journal of the National Cancer Institute, which also showed that more than half the late-stage breast cancer cases in women age 50 and older were women who had not been screened 13 to 36 months before their diagnosis.
To further reduce late-stage cancers, the study suggests priority be given to promoting screening those women without a mammogram within two years and improving breast cancer detection at the time of screening.
"It's not just the health plan or provider's responsibility," says Taplin. "It's also women understanding the issues, expressing their concerns, and making sure they are addressed."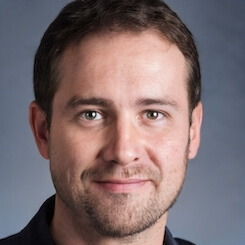 Paul Lendner ist ein praktizierender Experte im Bereich Gesundheit, Medizin und Fitness. Er schreibt bereits seit über 5 Jahren für das Managed Care Mag. Mit seinen Artikeln, die einen einzigartigen Expertenstatus nachweisen, liefert er unseren Lesern nicht nur Mehrwert, sondern auch Hilfestellung bei ihren Problemen.