How much will plans have to "be like Mike" — Leavitt, that is. The influence of the secretary of health and human services reaches beyond the public sector.
As Tommy Thompson exits the political arena, stage right, all eyes are shifting to the new leading man to direct health care policy in the United States: former Utah Gov. Mike Leavitt.
As the new secretary, Leavitt will preside over a $580 billion budget, 67,000 employees, and help shape provider payments for Medicaid and Medicare, which are often used to guide private plan reimbursement rates. He'll also have a lot of say about the way private plans are paid to compete to cover the elderly. And there will be policy decisions that influence drug prices — including the controversial debate over importation — and the rate of adoption of information technology in a health care industry that has often been criticized for being fatally slow to modernize.
After a short stint as administrator of the Environmental Protection Agency, Leavitt's move to take over the Department of Health & Human Services has sparked intense inquiry into his experiences during his 11-year stint as governor and how they are likely to shape his direction in the hugely influential post at HHS.
Most on the managed care side see his record in the governor's office as a distinct plus.
"As a former governor, he understands the challenges facing the health care system, including rising health care costs, declining access, and uncertain quality," said Karen Ignagni, CEO of America's Health Insurance Plans, when his nomination was announced in December.
In Utah, health plans seemed well satisfied with the prospect of the looming Leavitt era at HHS — but sounded a warning over one key debate concerning the future of Medicaid payments that could spell trouble for the managed care industry.
On the plus side, managed care executives in Utah say that Leavitt always sought their feedback about ways to change the system, had a professional background in the insurance business that gave him an insider's knowledge of the way the business worked, and combined a willingness to delegate work with a reputation for finding innovative methods for tackling problems.
"I think Gov. Leavitt will be viewed as an innovator," John Nielsen, senior legal counsel and director of government affairs for Salt Lake City-based Intermountain Health Care, told Managed Care. "Depending on what the administration's overarching plans are, he will be a very creative, innovative secretary. I'd be surprised if you don't see him moving toward more autonomy for the states in how they deal with Medicaid."
Likes innovation
"I think it's a plus," agrees Jennifer Cannaday, a vice president of Regence BlueCross BlueShield of Utah. "He's very open to having a good working relationship, seeks input into his decisions. He's definitely a man to look to for innovation."
Leavitt's pre-politics background as chief operating officer of the family's insurance business — the Leavitt Group, which offers malpractice insurance and other policies — gave him direct, personal experience in the insurance business. And while governor, he create d a health policy commission that drew together elements of the managed care industry, providers, and patient advocates.
But that was all a prelude to the signature health care event of Leavitt's gubernatorial career. Back in 2002, he received a waiver from HHS to expand Medicaid to a larger number of low-income residents and he paid for it by limiting current beneficiaries' access to care. And his experience is likely to influence his attitude toward states around the country that have been balancing demands for access against calls for rationing as legislatures grapple with the costs of a program that has soared 63 percent nationwide in the past five years.
"The concept was to take money from a fund that was not being, in his view, adequately used, and fund a certain population of individuals at a certain income level for primary health care," says Nielsen. "The hospitals voluntarily agreed to pick up a number of millions of dollars in secondary care to supplement this primary health care network."
Leavitt was able to extend Medicaid coverage to some 25,000 state residents with incomes up to 150 percent of the federal poverty level. Those eligible pay a small premium and get primary and preventive care coverage.
A catch
But there was a catch. To pay for it, the governor pushed through cuts in covered payments to up to 20,000 current Medicaid participants. Visits to physical therapists, chiropractors, and psychiatrists were limited along with speech, vision, and dental benefits. And the state stopped paying for transportation unless it involved a medical emergency.
"It was an effort to take limited resources and provide basic health care to all of those who don't have it," Leavitt recently told Congress at his confirmation hearing.
And by giving the states greater flexibility in designing benefits, he added, the government would help Medicaid do better. "We can expand the number of people we serve with the available resources," he told lawmakers in mid-January, refusing to rule out possible cuts in federal support for the Medicaid program.
Leavitt's position is likely to incite significant opposition from patient advocates.
"Like robbing Peter"
Three years ago, Ron Pollack, executive director of Families USA, provided this take to the Salt Lake Tribune: "This proposal is like robbing Peter and Paul to pay Phil. The Utah waiver approved by the Bush administration will do considerably more harm than good for low-income families that need help to get health coverage."
Leavitt's approach to flexibility will face an immediate test from a whole host of states that are outlining dramatic plans to rein in Medicaid spending.
In late January, Florida Gov. Jeb Bush announced that the state would seek a waiver from HHS to require Medicaid recipients to join private health plans. The state would pay a "defined contribution" to competing plans for the coverage, and the plans would define the limits to be put on care. In New York, Gov. George Pataki recently proposed slicing more than a billion dollars from the Medicaid program. Meanwhile, the governors of Georgia and California have discussed moving a portion of the Medicaid population into private health plans. Other states, including Massachusetts, are looking for ways to bring in private plans to help offer limited services to a broader group of beneficiaries.
Frankly, says Nielsen, Leavitt's policies as governor didn't have a direct impact on mainstream health plans in the state. But in the current national debate about Medicaid's future, he sees trouble looming.
"We're very concerned about provider reimbursements," he says. If Medicaid makes less money available to providers, he explains, then that will put added pressure on providers to charge health plans more for their members.
For their part, physicians are likely to be on friendly terms with Leavitt in his early days at HHS, inasmuch as the Medicare Payment Advisory Commission has recommended a 2.7 percent increase in doctors' pay for Medicare services in 2006. But hospitals saw a planned 3.2 percent hike whittled down to 2.8 percent and nursing homes face a freeze.
---
Our most popular topics on Managedcaremag.com
---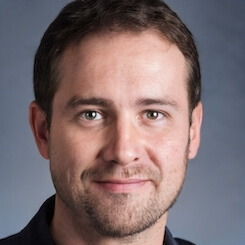 Paul Lendner ist ein praktizierender Experte im Bereich Gesundheit, Medizin und Fitness. Er schreibt bereits seit über 5 Jahren für das Managed Care Mag. Mit seinen Artikeln, die einen einzigartigen Expertenstatus nachweisen, liefert er unseren Lesern nicht nur Mehrwert, sondern auch Hilfestellung bei ihren Problemen.