A consortium of employers is paying the pharmacy benefit manager a new administration fee but taking all rebates and discounts.
Pass-through pricing agreements between the pharmacy benefit manager Medco Health Solutions and employers involved in a national coalition led by Towers Perrin are proof that transparency in PBM contracts is taking hold, the organizations say.
In January, the number of employers involved in the coalition, called Rx Collaborative, topped 30. "That's more than $800 million in annual drug spend," says Paul Schott, a consultant at Towers Perrin, the human resources consulting firm. By leveraging the scale of the companies' combined pharmaceutical purchases and creating more open contracts with PBMs, the coalition will save companies up to 10 percent initially and more in subsequent years, Towers Perrin predicts.
Diverse employers
"Our goal is to change the PBM business model," Schott says. "Employers describe the traditional model as a black box, a game that's played with only a few of the cards turned face up on the table."
Towers Perrin announced the initiative more than a year ago, with the first six employers coming on board in July 2004. Employers involved in the coalition today are a diverse group, including the investment firm A.G. Edwards & Sons; the laboratory equipment manufacturer Beckman Coulter; Cincinnati Bell; Eastman Chemical Co. and Solutia, another chemical company; Jacobs Engineering Group, a technical services company; Mattel; Unocal, an energy resource company; and the financial industry's U.S. Bancorp.
The timing of the project suited Medco, which submitted a bid to work with Towers Perrin and was chosen in late 2003 after a months-long review process. Since spinning off from Merck in 2003, Medco has strived to establish itself as a trusted partner for clients, says Tim Wentworth, group president for national accounts. An emphasis on transparency could help the company overcome recent lawsuits, observers say. Last year, Medco paid close to $30 million to settle charges with 20 states that claimed that the company encouraged patients to switch medications without fully disclosing the savings those moves brought in from drug manufacturers.
"We have been working hard to develop a transparent business model; the Rx Collaborative plays toward our strengths," Wentworth says.
Contracts between Medco and members of Rx Collaborative include several features that are key in establishing more open relationships between employers and PBMs, experts say.
Members of the coalition, for example, pay Medco an administrative fee based on the number of prescriptions filled. That's in return for full pass-through pricing, which means that the employers receive all of the manufacturers' discounts and rebates related to their purchases.
In addition, Rx Collaborative members have negotiated the right to have a third party audit Medco's books to ensure that they are getting what they are paying for. The group plans to audit Medco annually, Schott says.
"The key to making this work is to literally take all of those various revenue streams and say, 'OK, let's put all of those on the table and let's translate that into an administrative fee in exchange for the employers having access to all of the true discounts, all the true rebates," Schott explains.
Most PBM contracts today are very different. PBMs commonly keep some portion of discounts and rebates from drug makers — and make money on "spreads," the difference between what PBMs are charged by retail pharmacies and what they bill employers — rather than charging administrative fees.
The absence of such fees has been appealing to employers, but it means PBMs are forgetting who their customers are, says Christopher V. Goff, CEO of the Employers Health Purchasing Corp. of Ohio, a coalition that last year negotiated transparency in its contract with Caremark Rx, a PBM based in Nashville, Tenn.
"In the last few years, many PBMs have chosen to focus their revenue streams on rebates, but that means the incentives between the employer and the PBM are not aligned," Goff says. "If you are focusing your revenue maximization on rebates, then typically, as a PBM, you are having to pick the highest cost drug so that you will get a rebate."
It's like going to the grocery store and buying a more expensive product because you have a coupon, Goff says.
Five years ago, calls for transparency from employers didn't exist, says Medco's Wentworth. But employers are becoming more sophisticated, and they want to know where their money is going in terms of pharmacy costs.
Medco offers all of its clients a variety of contracting options, including pass-through pricing and agreements in which Medco agrees to disclose all discounts but still keeps a percentage of them. "Some employers don't want to pay administrative fees, but they want a better understanding of rebate sharing," he says.
How common is each type of deal? "I'd say we have a small but significant number of pass-through arrangements; a larger number of transparent contracts in which we still share rebates; and an even larger percentage of clients who have audit rights, meaning they could have an auditor come in to ensure they are getting what they're paying for," Wentworth says.
The array of contract possibilities is proof that the market is working to meet employer demands for transparency — without the legislative mandates some states have passed, he says.
Like the Rx Collaborative and the Employers Health Purchasing Corp. of Ohio, other purchasing coalitions will begin to require transparency in contracts in the next two years, Goff predicts.
"The industry is evolving in the direction of being more open," says Towers Perrin's Schott. "The only question is, How fast will the pace be?"
States attempt to force disclosure
As employers work to bring transparency to pharmaceutical contracts, some states are attempting to mandate public disclosure by PBMs. The PBM industry, through the trade group the Pharmaceutical Care Management Association, is fighting the laws based on the premise that disclosing deals with pharmaceutical manufacturers violates PBMs' trade secret rights.
Disclosure laws have been passed in Maine, South Dakota, and Washington, D.C., but the PCMA has won court decisions blocking their implementation in Maine and Washington, D.C. The South Dakota law enables employers to request disclosures and audits, according to the National Conference of State Legislatures. In Vermont, a state law requires PBMs doing business with the state to disclose rebates. Georgia, Maryland, and New Hampshire have also passed laws that regulate PBMs in some way but do not require the disclosure of rebates.
"Not all of the bills do the same thing; not every state was trying to do total transparency," says Richard Cauchi, program director for the National Conference of State Legislatures' health program.
In addition, several states have attempted and failed to pass transparency legislation. In September, California Gov. Arnold Schwarzenegger vetoed a PBM transparency bill, saying, "Studies, including one from the Federal Trade Commission, have shown that enactment of this legislation will limit competition and significantly increase the cost of prescription drugs."
The FTC had earlier issued a statement claiming the California bill could raise pharmaceutical prices in part by making it more difficult for PBMs to implement drug substitutions that would potentially cut costs.
MargaretAnn Cross, a Managed Care contributing editor, covers purchaser and other issues from her home in Michigan.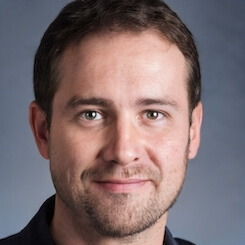 Paul Lendner ist ein praktizierender Experte im Bereich Gesundheit, Medizin und Fitness. Er schreibt bereits seit über 5 Jahren für das Managed Care Mag. Mit seinen Artikeln, die einen einzigartigen Expertenstatus nachweisen, liefert er unseren Lesern nicht nur Mehrwert, sondern auch Hilfestellung bei ihren Problemen.