There aren't enough geriatricians to go around, but judicious use of these specialists can still do a lot for an aged population.
As Roy Erickson, MD, chief medical officer at Evercare, and Cheryl Phillips, MD, medical director of Sutter Medical Group, work to recruit physicians for their Medicare managed care populations in the next several years, they will be seeking physicians with expertise in how diseases and pharmaceuticals uniquely affect elderly patients.
Geriatricians themselves, Erickson and Phillips are looking for physicians with the specialized knowledge that will help them do a better job of managing old people in capitated plans. Phillips, for example, hopes to recruit at least one geriatrician in 2005 to care for Sutter's Medicare members, while Erickson will be seeking medical directors to play an active role in management teams across the country as Evercare, a Minneapolis-based managed long-term care company, expands into new markets.
Seller's market
Such specialists, however, may not be easy to come by, Erickson and Phillips say. Geriatricians are in short supply, and like medical directors around the country, Erickson and Phillips are devising strategies to use the skills of geriatricians in ways that derive the most benefits, such as having them design programs for Medicare members, assess patients, and educate other physicians. Medicare managed care products, now called Medicare Advantage plans, also rely heavily on internists and family practitioners who have experience with elderly patients but may not be certified geriatricians.
"All of the HMOs that are serving the Medicare population need to recognize the special needs of elderly patients. One of the questions is to what extent they have set themselves up to do that or not," says Marilyn Moon, vice president and director of the health program at the American Institutes for Research, a behavioral and social science research organization in Silver Spring, Md. "There ought to be specific programs aimed at seniors."
The need for geriatricians will grow if Medicare HMOs "start to care for more people who are sick," she adds. "The experience of a lot of the Medicare HMOs is that they have had a healthier-than-average population. And geriatricians and geriatric issues arise particularly when people have multiple conditions that need to be monitored and taken care of."
Opportunities for growth resulting from the Medicare Prescription Drug, Improvement and Modernization Act of 2003 have drawn more insurers into the Medicare HMO business, and geriatricians are poised to play a key role, says Thomas von Sternberg, MD, associate medical director of hospice and home care for HealthPartners in Minneapolis. Several years ago, many Medicare HMOs failed because they didn't manage the care properly, he says. This time, however, they could get it right by relying on geriatrics experts' proven ability to direct the care of Medicare patients in an economic manner, he argues. "This is a huge opportunity for geriatricians."
While the MMA doesn't specifically mention geriatricians, many of the demonstration projects that the law calls for emphasize the skills that such specialists possess, says Paul McGann, MD, a geriatrician and the senior geriatrics adviser for the quality improvement group at the Centers for Medicare & Medicaid Services. Demonstration projects are designed to test ideas for future Medicare coverage and expenditures.
Geriatricians are trained to assess and identify how to improve physical function in very old people; to review and simplify pharmaceutical regimens, with an emphasis on reducing the side effects of medications; to evaluate and treat various cognitive and memory disorders; and to manage the chronic diseases of the elderly, McGann explains. "Those are the skills that geriatricians bring to the table, and the way the Medicare program incorporates those skills into our demonstration programs and other research is to build those characteristics into our requests for proposals."
The MMA calls for Medicare to establish demonstration projects in adult day care services and rural end-of-life care, for example, both areas that are important to geriatricians, McGann says.
Some of the most successful Medicare demonstration projects have been led by geriatricians, he adds.
Evercare, which is now owned by UnitedHealth Group, started out as a Medicare demonstration project. The company, among other services, provides care to Medicare Advantage members on a capitated basis. It focuses on avoiding costly hospital stays by providing more primary care through nurse practitioners and primary care physicians, says Roy Erickson, MD, a geriatrician and chief medical officer of the company. Evercare showed that its approach reduced hospital admissions by 50 percent.
On average, nurse practitioners saved about $88,000 a year in reduced hospital use, beyond the cost of employing them, according to the final report on the project, which was issued in 2002.
To lead Evercare's networks of nurse practitioners and primary care physicians in each of its markets today, the company has set up management teams that include medical directors with experience in geriatrics, Erickson says. Of the company's two dozen medical directors around the country, about 75 percent have advanced training in geriatrics. Their main role is to coordinate the clinical care teams and offer education and resources regarding care for the elderly, Erickson says.
Geriatricians also are important in developing formularies because some medications are not indicated for old people and new drugs are coming out to address the problems of dementia, he says.
The physiology of the elderly, especially those who are frail, is very different from the general adult population, especially when dealing with pharmaceuticals, says Richard G. Stefanacci, DO, MBA, executive director of the Health Policy Institute at the University of the Sciences in Philadelphia and medical director for St. Agnes LIFE, a program of all-inclusive care for the elderly. "Those nuances are very important when you develop a formulary and the need for authorizations and appeals for medications. And unless people have been trained in that or have dealt with it to a large degree, it's going to be difficult for them to appreciate the subtleties that exist."
Formulary management is one major reason that geriatricians are well equipped for leadership roles in managed care organizations, says Stefanacci. "With the introduction of the Medicare prescription drug benefit, the need for geriatric leadership will be tremendous. We are never going to have enough geriatricians to be direct care providers to all frail elders," he says. "Geriatricians need to be at the higher level where they are managing a team that is caring for individuals. So instead of one geriatrician taking care of 1,400, they are able to take care of 10,000 through the team."
Geriatricians are trained to lead networks of care providers, Stefanacci says. In clinical practice, they manage their patients using dieticians, physical therapists, occupational therapists, nurse practitioners, social workers and other resources.
"A significant percentage of the frail elders wind up in hospitals for nonmedical reasons, so unless you have a full team of people who can assess the problems and put in solutions, you wind up in a downward spiral. For example, we have a lot of patients who live independently and have a large number of needs, including access to meals. Our social workers are able to put them in touch with community-based programs so they get those needs met. When a physician doesn't have that team available, a patient may keep winding up in the emergency room because she's not eating properly or because of other things that aren't clinically related."
All elderly health plan members should have access to physicians with experience dealing with their special needs, medical directors say. Many internal medicine specialists and family practitioners have received advanced training that fills that bill, says Randall Krakauer, MD, an internal medicine physician and national medical director for Medicare at Aetna. When hiring Medicare medical directors, Krakauer looks for physicians with significant practice experience with older populations. Board-certified internists who have such a background serve as Medicare medical directors in Aetna's northeast, mid-Atlantic and west regions, he says. Their role is to lead specialized geriatric case management units that include nurse case managers who also have training in geriatrics.
Emphasizing case management
More than 10 percent of the Medicare population requires case management, compared to less than 3 percent of younger populations, Krakauer says. "We have integrated disease management for heart failure and diabetes into our geriatric case management program and we have seen some very impressive results in terms of quality of outcomes and in terms of utilization. We have substantially reduced heart failure admissions in the last couple of years by focusing on this area."
Convincing health plans and provider groups that care management and other programs for Medicare managed care beneficiaries are worth funding requires that kind of evidence, says Phillips, the medical director of Sutter Medical Group and regional director for chronic disease for Sutter Health, a not-for-profit company based in Sacramento, Calif. The medical group has established a case management program that serves the Medicare risk population cared for by Sutter Health in the Sacramento area as well as an evaluation process that ranks the health risk factors of each patient. Sutter enrolls people of all ages with chronic diseases in disease management programs.
A better way
"This is where managed care becomes a useful vehicle," Phillips says. "When you can coordinate care for frail elders, you spend less. So why not use some of the managed care dollars to coordinate services, rather than deal with a patient every time she breaks her hip? In regular fee-for-service Medicare, there's no way you can do this, because you can't bill for it."
In the Sacramento area, Sutter has about 4,000 patients enrolled in its care management program, 80 percent of whom are Medicare HMO patients, says Phillips, who was recruited to help manage Sutter Health's capitated Medicare population. "When we compare high-utilizing, high-risk patients in our program and similar patients who are not in the program, we save on average $600 per member per month for each one in our program. We are starting to save some real money."
An early step in setting up programs for Medicare HMO members is stratifying the population, Phillips says. "One of the things that a geriatrician can do is to help the health plan or the provider group understand differences in Medicare beneficiaries. For instance, there is a group of healthy seniors who have no chronic diseases. A second group has multiple chronic conditions like arthritis, or heart problems, but they are doing very well. A third group has the burden of functional impairment and is at risk for frailty; their limitations are increasing. And a fourth group is very frail. They may live in nursing homes, and may be in advance stages of illness and looking at end of life."
Once an organization has identified which categories Medicare members fall into, it can develop programs for each group, Phillips says. "And geriatricians become a key element in helping to drive that process." Geriatricians can do everything from identify which interventions are needed to take care of highly frail, high-cost patients to setting up programs to keep the healthy members healthy, such as exercise and wellness programs, says Phillips, who is on the board of directors of the American Geriatrics Society, a professional organization.
Developing programs for elderly individuals is one of the important roles geriatricians should play in Medicare managed care plans, says von Sternberg of HealthPartners. The others are assisting other physicians in managing their aged patients and providing clinical care for the most frail and most complex patients, he adds.
At HealthPartners, von Sternberg wears all of those hats. He cares for patients, advises the health plan on geriatrics issues, and has helped create clinics that focus on the elderly, such as a unique aging and memory assessment clinic.
"The clinic is a nice partnership between neurology and geriatrics," he says. While neurologists assess elderly patients for dementia, the geriatrician assesses those who are frail. The geriatrician conducts a pharmacy review and offers a depression screening. Both specialists emphasize a family conference where goals and priorities are discussed. "When a family asks if it's safe for a patient to be home any longer, that's my side of the evaluation," he says.
HealthPartners also runs a clinic staffed entirely by geriatricians who offer assessments, create care plans for patients, and provide educational material to patients and their primary care physicians, von Sternberg says. Of 150 primary care doctors at HealthPartners, 40 are board-certified geriatricians. HealthPartners cares for 25,000 seniors, 14,000 of whom are Medicare Advantage HMO members.
Geriatricians can help Medicare HMO members stay focused on the fact that the issues of old age are more complex than the issues for younger people, says Robert N. Butler, MD, president and CEO of the International Longevity Center-USA and professor of geriatrics and adult development at the Brookdale Department of Geriatrics and Adult Development at Mount Sinai Medical Center in New York.
"An older person can have a heart attack without any chest pain whatsoever, can have thyroid disease without the usual manifestations of thyroid disease, and can have appendicitis without any of the pain associated with it," he says. "There are the issues of distinguishing Alzheimer's disease from drug reactions or nutritional deficiencies, and plenty of other complicated issues. You need the sophistication of the geriatrician."
Many physicians are de facto geriatricians
The term "geriatrician" can front for a blurry concept, says Cheryl Phillips, MD, medical director of Sutter Medical Group and regional director for chronic disease for Sutter Health, a not-for-profit company based in Sacramento, Calif.
The American Board of Family Practice and the American Board of Internal Medicine began to certify geriatric medicine specialists in 1988 (see graph above).
Today, family practitioners and internal medicine physicians can obtain certification in geriatrics by completing a one- or two-year fellowship in the field.
Yet family physicians and internists often take training courses in geriatric medicine without becoming certified and may have a large number of elderly patients, making them experts in the area as well, physicians say. "Many senior patients see their physicians as geriatricians," Phillips says. "I like to define it as a skill set. Who has the skills and the knowledge to recognize how the senior patient is not just the same as the younger adults?"
Yet the nation absolutely needs more geriatricians, she says. In 2001, there were 5.5 allopathic geriatricians per 10,000 persons over age 75 in the United States, according to the Association of Directors of Geriatric Academic Programs. In comparison, the University of Michigan Health System put the number of pediatricians in the United States in 2000 at 10.6 per 10,000 children ages 14 and younger. Low pay for treating Medicare patients is one aspect of the specialty that keeps physicians away, Phillips says. Certification in geriatric medicine has not been shown to increase a physician's income.
The best approach may be to train more geriatricians for academic positions and have them educate all physicians in geriatric care, says Robert N. Butler, MD, president and CEO of the International Longevity Center-USA and professor of geriatrics and adult development at the Brookdale Department of Geriatrics and Adult Development at Mount Sinai Medical Center in New York.
"No one should graduate from medical school or from any specialty — gynecology, neurology, psychiatry — without having an introduction to the basic aspects of aging, because as your patients grow older, you should be able to take care of them properly. You shouldn't have to discharge your patient at 65 or some arbitrary age to a geriatrician."
The same theory applies to managed care plans, Butler says. "In an HMO, you may want a senior consultant geriatrician or geriatrician medical director who has all of the academic credentials and background to know about the very special conditions of old age. Internists, family practitioners, and all of the physicians associated with the HMO should have a basic knowledge about aging and be able to turn to the geriatrician as a consultant."
Geriatrician at helm of Aetna
With the average member of a commercial health plan run by Aetna Inc. in his 30s, the company has had to take special care to design programs that also meet the needs of the elderly, says John W. Rowe, MD, Aetna's chairman and chief executive officer — and a geriatrician.
"We can't just take the same kinds of product designs and strategies and generalize them from the commercially insured population of employed people to Medicare beneficiaries," he says. "Elderly patients have special needs, and they cut across all parts of health care — inpatient, outpatient, pharmacy, the integration of mental health and physical health services. The way we design and integrate our products has to make clinical sense, and to have geriatricians involved from the outset informs the process very significantly. We have to imbue Medicare programs with expertise in clinical geriatrics."
The low number of geriatricians in the country makes it especially important that geriatricians take on leadership roles, says Rowe, whose background includes serving as the founding director of the division on aging at Harvard Medical School, chief of gerontology at Boston's Beth Israel Hospital, and director of the MacArthur Foundation Research Network on Successful Aging. Rowe is coauthor of a 1998 book, Successful Aging (Pantheon).
"We have been disappointed that geriatrics hasn't attracted more American medical graduates," he says. "We strongly believe we have to have more. At this point, we really only have enough to serve as consultants to physicians.
"But not every older person needs a geriatrician," Rowe says. "The education of family practitioners and general internists is becoming increasingly enriched with concentrations in geriatric medicine. Those physicians are really the primary caregivers for older persons, and geriatricians stand as a second line of defense. Geriatricians can do research, teach, and provide special expertise as a consultant in unusual cases."
---
Our most popular topics on Managedcaremag.com
---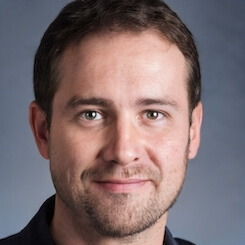 Paul Lendner ist ein praktizierender Experte im Bereich Gesundheit, Medizin und Fitness. Er schreibt bereits seit über 5 Jahren für das Managed Care Mag. Mit seinen Artikeln, die einen einzigartigen Expertenstatus nachweisen, liefert er unseren Lesern nicht nur Mehrwert, sondern auch Hilfestellung bei ihren Problemen.