A significant number of consultants, insurers, politicians, and, oh yes, the companies that purchase health care are increasing their interest.
Chris Hakim was one of the first to get out into the market with a high-deductible insurance plan linked to a health savings account. In early 2004 he helped roll out Aetna's small-business HSA plan in the western region, which includes California. Through the year, about 5 percent of the companies he worked with added an HSA to the mix. And by early 2005, that number had swelled to about 25 percent.
In Hakim's view, this product is just starting to gain some real traction — and it has a lot of buzz working in its favor.
"It's been around," says Hakim, Aetna's small business leader in the region. "[President] Bush enrolled in one. It's in the news. It's more and more what people hear about."
Hearing, though, isn't always believing. At least not quickly. For an average company with about 20 employees that has rolled out an HSA (health savings account), Hakim says maybe one or two employees have actually signed up.
But every wave starts as a ripple, and that's what Hakim and a host of health insurance companies see in these first examples of real-world experience.
From the Carolinas to California, consultants and health plans have been poring over the first solid data to flow in on HSA adoption. And there's a growing undercurrent of belief — from the plans and consultants who back it as well as many of the providers who fear the very idea of it — that these high-deductible plans tied to savings accounts are lining up as the Next Big Thing in health care insurance.
"If we do it well, it will be the trend, and it's the most promising thing we've had to work on since managed care was new," says Joe Martingale, national leader for health care strategy for Watson Wyatt and a seasoned veteran of the benefits industry. "I remember when the 401(k) was new. In those early days, only a handful of employers did it. And then it was overwhelmingly popular. HSAs may well follow that pattern."
Long after most managed care plans largely abandoned any case-by-case effort to rein in spending, the transformational quality of HSAs is seen in transferring the reins to consumers. It is a way, says one analyst after another, for people to have some real skin in the game of health care costs. They reckon that if people have to dig into their own accounts to pay for care, they'll be more careful about what they buy, pushing for better quality and lower costs. What consumer will opt for some pricey brand drug when a generic will have the same effect at a lower cost? HSAs continue the shifting of costs from companies to workers. And just as 401(k) plans replaced traditional company pensions for retirement savings, HSAs substitute for fast-disappearing retiree health benefits.
That argument is gaining a lot of eager listeners.
Just last Dec. 8, says Hakim, he organized a seminar (in conjunction with the Financial Planning Association) on HSAs in San Diego. Forty employers turned out to hear how they worked. He's already counseled hundreds of brokers on the workings of HSAs. And he believes that this early grassroots interest at the corporate and sales level can turn HSAs into a national favorite.
Big companies, which traditionally move much more cautiously than small shops, are following at a much more deliberative pace. Perhaps 5 percent to 8 percent of big companies have opted to add an HSA to the mix, says Martingale. But that doesn't mean the big companies have been ignoring the trend.
"Our survey work indicates that a significant minority [of big companies] are planning to introduce an HSA in 2006 and more than that are giving it serious consideration," says Martingale.
No-brainer
Health reimbursement arrangements (HRAs) "still have the lion's share of consumer-directed health plans," says Sander Domaszewicz, a senior consultant in Mercer Human Resources Consulting's Newport Beach, Calif. office. "That will flip in '06 and beyond to HSAs. In three to five years, we don't see large employers not offering an HSA plan. It's a no-brainer."
Last year, most of the companies adding HSAs were on both ends of the spectrum: big and small. This year, Domaszewicz expects it to go more mainstream. And increasingly, he adds, companies will be following the path of companies like UnitedHealthcare, shifting to sole high-deductible offerings, where employees will have no other options.
But just as many groups are cheering the trend, providers are just as quick to point out some nasty pitfalls. One potential disaster: People who manage their own accounts may well have a fool for an administrator, shorting themselves on the kind of care they need so as to hold onto dollars.
A second concern: HSAs will be most attractive to the people who don't need much care, draining the risk pool of capital and upsetting the unwritten social contract that has subsidized coverage for the sick with the money from the well — a sure recipe for making insurance unaffordable to millions more. And let's face it, what doctor really wants to have a conversation about price comparisons in a five-minute patient visit?
Even the most bullish analysts say this is one trend that won't develop without plenty of hand holding.
Health plans, employers, and consultants will have to do a good job "describing what this is all about and supporting people and helping them deal with this change," says Martingale. "This is a hard transition that we're about to go through, but it's really important that we stick to it."
"I believe this is going to take off," says Mark SantaCroce, president, general manager and chief advocate for Cigna's HSA plan in the Carolinas. "But it's such a shift that is going to take a lot of education out there to get the employers comfortable with the plan."
Backing a change in behavior
Martingale, SantaCroce, and others have good reason to hit the education side of the issue hard: There's a lot of work to be done to get the message across and make it palatable.
In a survey by Watson Wyatt that came out in mid-January, only about 29 percent of employees had heard about the savings accounts and only about a third of those workers felt they completely or largely understood how these new plans worked. Their impressions reflected a common and predictable theme: Lower premiums and new savings options got a positive reception; higher personal payments and big deductibles were disliked.
Other surveys reflect early gains as well as the challenges that lie ahead.
In a survey completed in mid-January, America's Health Insurance Plans counted 438,000 HSA members reported by 29 companies in September. That's a tiny amount compared to the 85 percent of the insured population in HMOs and PPOs. The average annual out-of-pocket expenses for HSA members were $3,068 for individuals and $5,781 for a family policy. But even as government regulators at the Treasury Department continued to offer guidance on HSAs through the year, adoption sped past 10-year highs for the old medical savings accounts they replaced.
And new plan designs are being constructed at a furious pace. By early 2005, AHIP counted at least 75 companies that were offering high-deductible insurance plans.
"These early data demonstrate that the market is reacting very quickly to health savings accounts," said Karen Ignagni, president and CEO of AHIP, when the trade group released its figures.
At Forrester Research, analysts are pushing for more in-depth data on HSAs. But it's already clear that consumer-directed health plans' critical year is likely to be 2007, says Katy Henrickson, a senior analyst at Forrester. This year, CDHP enrollment should hit 2.7 million, or 1.5 percent of the commercially insured. By the end of 2007, though, that figure should swell to 12 million enrollees, 6.7 percent of the market, and $88 billion in premiums. Most of those new accounts, according to Forrester, will be HSAs. And most of those HSAs are likely to be offered by managed care companies.
"Health plans up to their eyeballs in managed care are in a very good position to make this their business rather than traditional health insurance or managed care," says Martingale. "That's why AHIP is so supportive."
HSAs are part of a broader collection of consumer-directed health plans. To take over the lead in generating adoption, HSAs will first have to overtake health reimbursement arrangements (HRAs), which are among the most common high-deductible plans and still a favorite with many companies as a way of covering costs not provided by group insurance.
There are some good reasons why, explains Martingale. First, in an HRA, funds are tapped as needed, while with an HSA, any annual employer contribution is automatically vested into an account. That makes HRAs more attractive from a cash-flow basis. And once companies transfer HSA money, they lose control over it entirely. In any industry that sees a big turnover, exiting workers would be hauling those contributions along with them. Under HRAs, though, the employers still retain control, specifying under what conditions the money leaves.
The compelling nature of HSAs is that they drive a consumer approach to buying health-related services. "People are spending their own money and looking for value the way they look for value in every other segment of the U.S. economy."
But look out for what Martingale calls "growing pains."
In the early part of the year of a new account, says Martingale, a lot of people won't have the money to cover the cost of care, and that will force them to dig into their personal funds to pay for much of their care. "But this is the transition. We find a way to pay for furniture, computers, and automobiles." People can do it for health care, too.
"We have grown accustomed to this third-party reimbursement arrangement," says Martingale. "That's why the marketplace is experiencing some pain. We all have to work our way through this. We want to have people spending their own money, and doctors and hospitals knowing that. In the long run, and I hope sooner than later, large employers will transform their entire programs into high-deductible account-based arrangements.
"If you look for the culprit, it is the entitlement-like, first-dollar like, third-party arrangement that has people spending somebody else's money, and that pervades the marketplace. Doctors and hospitals know that it isn't their cash, and act dramatically differently."
Bad for your health?
For now, there's more talk about HSAs than actual experience at the provider level. But for some — like Thomas H. Lee, MD, medical director of the not-for-profit Partners HealthCare, an integrated system of providers that includes Massachusetts General Hospital — the writing is clearly on the wall. He's seen the surveys, too, and wouldn't at all be surprised to see high-deductible plans grab 25 percent of the market over the next five years.
"I agree that these things are coming," says Lee.
And he doesn't like it.
"If high-deductible plans were a drug, I don't think the FDA would approve them, because there is a possibility of danger to patients and they haven't been tested."
Lee has a few good things to say about HSAs. High-deductible plans will add to the pressure on providers to do everything they can to whittle away at costs — not a bad idea at a time when physicians of every stripe are acutely aware of the economic crisis surrounding health care and costs. And doctors are not at all opposed to finding thriftier ways to dealing with illness.
"The truth is, most of my colleagues like to save their patients' money," he says. "If you save them money you become a little bit of a hero and doctors like being heroes." Some databases on pharmaceuticals are helping physicians do just that, enabling them to substitute a perfectly good, inexpensive generic for a branded drug or to find drugs with lower copayments. And the information is handy, portable, and swiftly obtained.
But after plumbing for the positives, Lee starts totting up a long list of negatives. Most of his colleagues, he adds, rarely bother to look over the positives at all.
"I've got mixed feelings, but most of my colleagues don't have mixed feelings. Most of my colleagues have 99 percent negative feelings about making patients have financial skin in the game."
If you look at the potential impact of HSAs from 50,000 feet, he says, they can seem fairly attractive. But when you come down to the frontlines of medicine, at ground level, the view changes dramatically.
Right now, the interaction between doctor and patient takes place in a squeezed packet of time. That 15-minute visit needs to focus on patients' health, Lee says, not shopping for the best prices.
"Doctors want to talk about diabetes, controlling disease, how patients can stop smoking," he says. "They don't want to spend their time talking about how an MRI here is $400, but they'd rather get it here at $700 because it comes back to my information system and the data is really good. The idea makes doctors feel sad, angry. I think most of my colleagues are scared of this issue. Doctors hate being asked questions and not knowing the answer."
And the fact is, he says, that a lot of clinicians have no idea how to shop for these services or what the charges are.
Look at HSAs as a consumer and they look great, says Lee. He hasn't needed a single prescription in 10 years; hasn't been to a doctor in five years. Instead of getting coverage, he could have been building retirement savings with a $1,500 annual contribution from his employer.
But consider the consequences in a system that relies on the healthy to subsidize the huge costs of the sick — where he estimates that 3 percent of the sickest patients consume 50 percent of the care.
Now, instead of his employer contributing that $1,500 to the risk pool, it goes into his pocket. And that leaves a smaller group of unhealthy patients responsible for much higher premiums. As for the people with high-deductible plans, he says, there's a reasonable fear that they'll go without needed care rather than dig into their accounts — and that is when people can start getting hurt.
Changing the supply side
Martingale, though, isn't so sure that shifting healthier populations into HSAs spells trouble for the chronically ill.
"One of the things that these new arrangements do is place more emphasis on the management of high-cost care," he says. "We will be encouraged because that group will be put under the microscope." And that means more help managing the conditions that make them chronically ill — and more help controlling the costs.
By bringing premiums down, HSAs can also appeal to many of the uninsured.
"They're clearly a big help for the uninsured, especially the wealthier part of the uninsured," says Regina Herzlinger, a professor at the Harvard Business School and author of Consumer-Directed Health Care. Studies she's seen clearly support the idea that people in HSAs make a point of choosing the least expensive medications, just as they choose doctor's visits over the ER. "They're much more economical about health care costs."
Herzlinger was preparing a presentation on the savings accounts to a group of chain food retailers when she discussed the issue with Managed Care. "They're tremendously interested in HRAs and HSAs and what they can do for them."
In any industry where profit margins are thin and insurance won't fit in the business model, high-deductible plans make a lot of sense. Throw in the tax advantages, she adds, and you can see why millions of people may end up with the new plans. And that will drive a change in the way health care is demanded by consumers, affecting prices.
But that's just the demand side, she adds. The next step has to address the 20 percent of patients who are responsible for 80 percent of the costs — and that will dictate a change in supply.
"The second wave will feature policies where groups of providers — doctors, nurses, nursing homes, hospitals, renal dialysis centers, and so on — get together and offer to treat the 20 percent at a fixed price," says the professor.
Herzlinger believes providers will band together into care groups that specialize in treating the chronically ill, with specialists in a variety of fields treating oncology patients, asthma patients, diabetics, and others under capitation. People with HSAs can use their accounts to access those providers who offer services on a capitated basis.
Lee at HealthPartners has heard similar prognostications. They all look great from 100,000 feet up, he says, but there are plenty of obstacles that would prevent this outcome.
Changes sought
A host of forces is at work to make HSAs more attractive to enrollees.
"Ideally, the accounts could be bigger and employers could have more flexibility to use the FSA [flexible spending accounts, or cafeteria plans] in conjunction with HSAs," says Martingale. "We don't have that now. Even without those changes, this is a phenomenon that is going to grow. But if you get these changes it will be more rapid and effective."
Big employers like John Deere have been aligning with employer trade groups like the American Benefits Council to push for new legislation that would allow FSAs to be used to pay for the consumer's out-of-pocket costs in a high-deductible plan. And they want to do away with the use-it-or-lose-it requirement that sweeps FSAs clean at the end of every year. Advocates have also been calling on Congress to raise the caps on HSA contributions and lower the minimum deductibles.
For the advocates, there's good reason to believe that a Republican-controlled Congress will be eager to initiate at least a few of the reforms that drive swifter adoption. This is one development that has the full blessings of the Bush administration, which wants HSAs to gain ground fast.
"I'm pleased to report that … health savings accounts are beginning to work their way through our markets. After all, I just signed up for one two days ago," Bush told a gathering in January. "When it makes it to my level, you know it's going to be widespread these days. But HSAs are making a difference."
Of course, as the ultimate Washington insider, Bush has the best free health care available in the country, but by touting his personal HSA account, he was better able to prescribe it as a tonic for what ailed health care as well as publicly lend his own endorsement.
Says Domaszewicz: "It fits in with their approach to government."
Whether or not Congress will agree to more changes that will cut back on tax revenue and raise the federal debt higher is yet to be seen, but there are also some practical changes that need to take place before HSAs can gain widespread acceptance. Most providers, for example, aren't set up to bill patients directly and a lot of patients need immediate access to the money in their accounts.
"With HSAs or high-deductible plans in general," says Henrickson, "as a consumer you'll have to pay. The problem is that providers don't know what to charge." Or if they'll get paid. "The fear from providers is that their bad debt will increase."
And they have good cause for fear, says Amit Gupta, president and chief operating officer of Caregain. Providers have a woeful net collection rate of 37 percent when it comes to patients' obligations. But Henrickson points to a host of tech vendors that have been staking out their own claims to the growth market, providing special debit cards that can access HSA funds.
Caregain is working to capitalize on that, rolling out software to manage HSAs. Under its system, claims are filed with the health plan, communicated electronically to the account manager, authorized by the patient and paid from HSA funds at a discount rate negotiated by the health plan.
That kind of efficiency, applied to the health care business as a whole, can offer some big dividends, says Gupta.
Right now, 28 cents of every health care dollar goes to administrative expenses, he says. But financial institutions are far more efficient than managed care companies when it comes to handling money. Carve out eight cents of that administrative expense through high-deductible plans, where individuals and financial groups manage the money in a $1.5 trillion industry, and you can save more than $100 billion in overhead.
Health plans are also using their experience to design plans that are more competitive, a big consideration as more companies launch new offerings.
For Aetna's Hakim, that meant adjusting the out-of-pocket expenses. Under federal law, the maximum amount that a family is responsible for is $10,000. Aetna set the cap lower early on. And Hakim's new plans offer what is called an "embedded deductible." Once a family member's medical expenses hit $2,100 the coverage is 100 percent. The alternative would be to wait until the whole family racked up $4,200 in charges.
Aetna, Cigna, and many others in managed care are also beefing up their information services to give people some of the data they'll need to make intelligent choices.
"An individual who needs angioplasty can go to mycigna.com's provider directory and say they live in such and such ZIP code," says Jake Biscoglio, Cigna's assistant vice president for consumer-driven health. "The results coming back will show the hospitals in the network and indicators of quality and cost — like a Zagat guide — three stars for good quality and cost. Here are the hospitals with the best quality and cost components."
As more managed care plans look to distinguish themselves in the market, look for more fine-tuning of HSAs ahead.
---
Our most popular topics on Managedcaremag.com
---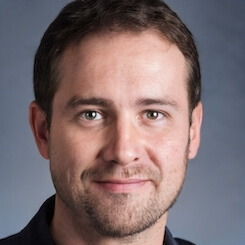 Paul Lendner ist ein praktizierender Experte im Bereich Gesundheit, Medizin und Fitness. Er schreibt bereits seit über 5 Jahren für das Managed Care Mag. Mit seinen Artikeln, die einen einzigartigen Expertenstatus nachweisen, liefert er unseren Lesern nicht nur Mehrwert, sondern auch Hilfestellung bei ihren Problemen.