The company's Mid-Atlantic States Region has seen impressive savings since launching one of its disease management programs.
You can't really call what Kaiser Permanente's doing in its asthma DM program startling or new, though the outcomes certainly are. Perhaps it's simply a matter of respecting the obvious. The Kaiser Permanente Mid-Atlantic States Region, which covers the Baltimore-Washington-Virginia area, has seen a dramatic decrease in asthma related costs.
For 18-56-year-olds, annual asthma hospitalizations dropped from 426 (at an estimated total cost of $426,000) per year in 1999 to 118 (at an estimated cost of $118,000) per year in 2004. The average length of stay for patients hospitalized with asthma is one day, at a cost of $1,000.
Amy Compton-Phillips, MD, physician director of care management at Kaiser Permanente Mid-Atlantic States Region, says that the company recognizes that this sort of DM effort, which was fully implemented in 1998, is something that managed care was made to do.
Whose incentives?
"The problem in the fee-for-service world is that it doesn't pay to keep people healthy," she says. "People make a lot of money when people are sick, so the incentives out in the fee-for-service world aren't necessarily the incentives that patients want — incentives that will keep them healthy and keep them from getting to the point where they're suffering from complications from their illness."
Kaiser touts the program's cost-effectiveness, pointing out that the region uses the full-time equivalent of just 0.1 physician to monitor all asthma-related admissions. So what else does the company attribute success to? Mainly, three things:
An automated registry that tracks every patient diagnosed with asthma. The system alerts primary care physicians every time the patient fills a prescription for an inhaler, and it uses other markers as well. "If a patient requests more than six inhalers in six months, red flags go up and patients are automatically referred to an allergist," the company says.
Use of guidelines that are "very consistent" with those developed by the National Heart, Lung, and Blood Institute. Patients are provided with peak-flow meters so that they can monitor their conditions. "If they aren't doing well, they can test themselves, sometimes avoiding physician visit," the company says.
Monitoring by Bette Chang, MD, who reviews the chart of every patient admitted to a hospital to see what went wrong. "The program thus builds on a body of knowledge and makes adjustments midstream," the company says.
Vince Kuraitis, a disease management consultant at Better Health Technologies, applauds Kaiser's success, but points out that it might be tied to the unique characteristics of that health plan.
"Difficult to replicate"
"The Kaiser asthma model could be difficult to replicate in less integrated environments for a number of reasons," says Kuraitis. "Kaiser has physicians' attention because it employs them through its affiliated Permanente Medical Groups. This is not the case in more typical relationships between health plans and community physicians. The more typical case is one in which the health plan and physician have an arms-length relationship. When it comes to physician participation in care or disease management, the health plan has to hope for a collaborative relationship with community-based physicians, but has to rely on carrots, not sticks."
Compton-Phillips points out that while the company has other DM programs in place, the asthma effort is the one that yields the sort of unambiguous data that health plan officials long for.
"Asthma tends to be simple, with simple outcomes to measure and monitor," she says. "It's very clean. You start looking at diabetes, you have to wrap in coronary artery disease and hypertension and stroke. Because all of these other conditions travel together, it becomes much more complicated to demonstrate which intervention affected which outcome. With asthma it's really clean and simple."
Pharmacy management is an integral part of the program, as well.
"Asthma's a funny disease in that you use these reliever medications and instantly you feel like you can breathe but then four hours later you go back to feeling like you can't breathe again," says Compton-Phillips. "Controller medicines you use and you don't feel any different until two weeks later you wake up one morning and you go, 'Hey, you know what, I haven't had to use my reliever medication the last couple of days.' It's that very slow onset. You don't get that immediate feedback.
"So our job as physicians is to help educate people to understand that really the one that doesn't make you feel better right away is the critical one to use."
Which brings us to two other components of the program, both of which are goals that have been around forever: patient and physician buy-in. The lack of both or either has sunk many a DM effort.
"I think that patient buy-in is absolutely the key to the effectiveness of our program. It is very much in a person's best interest to breathe," says Compton-Phillips, who laughs at the obviousness of this statement. "People want to breathe. People with asthma know what it's like to not be able to breathe. They know that feeling, so they have this vested interest in wanting to do the right thing for themselves."
Patients, she points out, may see a doctor for just 30 minutes a year, but they have to live with asthma the other 8,735.5 hours.
"It's a disease where people very much have the power to control," she says. "Our job is to help educate the patients to help them take care of this."
Compton-Phillips reiterates just how broad a net Kaiser has cast. People with mild intermittent asthma get as much access to services as those with high-risk asthma.
"Thanks to physician buy-in, the program monitors everybody with asthma, not just those with the most severe cases," she says. "In our system, it's fairly simple because we can tell from administrative data which of our patients have asthma and we can tell which of our patients with asthma have been dispensed the appropriate medications. So it's fairly simple to gather the feedback and then to compile that feedback and get it to physicians."
She has faith that physicians will use the data, even in the face of all the stories about physician resentment. "It's hard to be hostile to something you know helps your patients," she says. "So in these programs where we're really aligning what's right for the patient with the care that the insurance company wants to provide, it's much easier to get the physicians to buy into the fact that they should be doing what's right for the patient and, by the way, it's right for the insurance company."
Good for employers
Also, by the way, it's good for employers, which pay a large share of most people's insurance. "We had roughly a 30 percent drop in days lost from work and school," says Compton-Phillips.
In addition to her administrative duties, Compton-Phillips treats patients — so these data, though still being developed, are what please her the most.
"The individual stories that you hear about are always about how we saved somebody who was in really bad shape," she says. "It's so much better to keep someone from getting in really bad shape in the first place."
Monitoring asthma pays off
Simple math, simple goal. Reduce the number of hospital admissions for asthma and you reduce costs. Well, maybe. You reduce costs only if what you spend to cut admissions is more than offset by reduced hospital costs. The asthma program run by Kaiser Permanente Mid-Atlantic States Region does just that, say those who operate it, because patients monitor themselves and the plan's sophisticated data-collection systems spot problems as they develop — for instance, if someone is ordering too many inhalers. The result is eye-catching.
Hospital admissions for asthma keep going down
Asthma hospitalizations 1999-2004, by age*
* Gross admissions for the region. There was a slight dip in membership over this period — from 538,240 in December 1999 to 495,034 in December 2004.
Source: Kaiser Permanente Mid-Atlantic States Region
Meetings
| | | |
| --- | --- | --- |
| Medical Devices Summit | Boston, MA | February 19–20, 2015 |
| 3rd Annual Summit to Improve Adherence and Enhance Patient Engagement | Philadelphia, PA | March 9–10, 2015 |
| Value-Added Solutions for Enhanced Customer Experience | Philadelphia, PA | March 9, 2015 |
---
Our most popular topics on Managedcaremag.com
---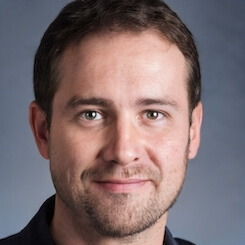 Paul Lendner ist ein praktizierender Experte im Bereich Gesundheit, Medizin und Fitness. Er schreibt bereits seit über 5 Jahren für das Managed Care Mag. Mit seinen Artikeln, die einen einzigartigen Expertenstatus nachweisen, liefert er unseren Lesern nicht nur Mehrwert, sondern auch Hilfestellung bei ihren Problemen.