Florida's Medicaid program spent $1.3 billion on prescription drugs in fiscal 1999–2000, and that number was climbing. In June 2001, Gov. Jeb Bush signed a Medicaid initiative into law allowing the state to negotiate additional discounts on prescription drugs for Medicaid beneficiaries. In an innovation that other states have been watching closely, the law allowed drug companies to provide alternative services, such as disease management, instead of offering a rebate.
Pfizer and the state — which had already been discussing a Medicaid disease management program — agreed to launch a program to reduce the cost of caring for beneficiaries with some chronic conditions. Pfizer guaranteed Florida savings of $33 million over two years.
In return, Florida agreed to keep all Pfizer medications on its Medicaid formulary, though the Florida legislature later eliminated any explicit link between disease management programs and inclusion on the formulary.
The program "Florida: A Healthy State," administered by Pfizer Health Solutions (PHS), Pfizer's disease management unit, includes disease management software, health literacy education and training, and an expanded drug donation program.
PHS established DM programs for asthma, congestive heart failure, hypertension, and diabetes. Florida extended the Pfizer program through this September.
John Sory, vice president of Pfizer Health Solutions, joined Pfizer in 1993 and PHS three years later. He received an MBA from the Tuck School of Business at Dartmouth College and a BA from Vanderbilt University, and has completed an executive business program at the Harvard Business School. He spoke recently with Senior Contributing Editor Patrick Mullen.
MC: Why would a pharmaceutical manufacturer get into the disease management business?
SORY: Pfizer created Pfizer Health Solutions in 1995, during a time of much discussion in Washington about how best to change health care. New technologies were developing in health care, but while the need for those technologies grew, their adoption was slow. As a major participant in the health care community, Pfizer saw the need to create an organization that could help our clients — consumers, hospitals, health plans, employers, payers, and government — deal with the practical business issues that they faced, and Pfizer decided to focus its initial efforts on the treatment of patients with chronic diseases because existing approaches were not addressing that population sufficiently. That led to what is now called the business of disease management. PHS started with the idea that since care often is delivered in a physician practice, we'd start by providing a clinical management system in that setting. Now more than ever, we are clearly in a time of needed health care reform. This country cannot continue with the system that we now have; systemwide changes will be critical, whether change comes through transformation or reform. There are some inherent principles that we want to make sure are recognized and supported. First is access to care: People must get to a doctor when they need one, just as they should be able to be prescribed treatment and medicines appropriate for their condition. Research shows that giving people access to care and reaching out to them proactively benefits the person and for the system. The second thing is that care must be individualized.
MC: Describe your approach to disease management.
SORY: PHS helps its clients to deliver care that is patient-centered, proactive and longitudinal, using InformaCare, an Internet-enabled platform upon which sits evidence-based guidelines for treating patients with chronic asthma, depression, diabetes, cardiovascular disease (CVD), low back pain. CVD includes congestive heart failure, post MI, and hyperlipidemia. A nurse care manager can go onto InformaCare, track the patients that he needs to be working with, identify when the patient was last spoken to, and plan the next supporting intervention. The care manager has questionnaires and guidelines to help build a care plan with that patient. The care manager sets goals together with the patient and over time, the care manager works to motivate that patient to try to obtain those goals.
MC: How does patient-specific information find its way into this system?
SORY: It can be uploaded from databases that the payer provides, such as claims information, which have been sorted to identify patients with a given disease. We also utilize some extensive predictive modeling techniques to identify patients at highest risk to ensure greatest patient benefit and wise use of resources. Those who are most ill are paired with care managers, and those care managers use InformaCare to help guide a dialog and establish a care plan with that patient.
MC: Does the care manager have access to that patient's electronic medical record, or are the two distinct?
SORY: Those are distinct. Often the care manager is not sitting in the physician practice, and most physician practices don't have electronic medical records. So we have to compensate. Sometimes the common denominator is the fax machine, which is unfortunate. We're working toward a more broadly accepted and used physician interface with incentives encouraging online activities. We see the value of instant messaging using the Internet. It's just that we don't believe that doctors' practices are there yet.
MC: Describe how your work with Florida's Medicaid program came into being and what it seeks to accomplish.
SORY: In 2001, Pfizer's CEO, Hank McKinnell, met with Florida's governor, Jeb Bush, who faced some seemingly insurmountable Medicaid issues: rapidly growing expenditures and increasing numbers of beneficiaries. The state squeezed as much as it could by reducing reimbursement to doctors and hospitals, but the governor was looking for new alternatives. So they came to us for some ideas and potential solutions. We tried to better understand the populations with the greatest needs, identify gaps in the care, and develop possible initiatives. From that we created a service model that had never been delivered quite this way before. We brought together local community providers and 10 safety-net hospitals around the state that see many of these Medicaid patients when they have acute events.
MC: These are public hospitals?
SORY: Yes, the hospitals located from Tallahassee in the north through Jacksonville, down to Miami in the south. One of the drivers of these programs is that we have Medicaid beneficiaries who, by the nature of their disease, often delay or defer their care. These patients view the emergency room as one of their major sources of primary care. When they do try to reach a doctor's office, they often find that fewer and fewer doctors are willing to see Medicaid patients. It is not about the price of a doctor's service or the price of a pharmaceutical. It's about the way the health care system works. Instead of just addressing the issue of drug prices, we had to address the systems issue.
MC: How does the program work?
SORY: We work together with these 10 hospitals, by providing 50 care managers who are employed by these hospitals, paid for and trained by us, using technologies developed by us. We use claims data and predictive modeling techniques to identify those at highest risk and deliver those names into the hands of the care managers. We provide the system by which they can go out and try to contact these patients. We reinforce the conversation that patient and physician should be having. Care managers drive out to the doctor's offices, and speak with physicians about the program. From these doctors they are able to get references and referrals. They also share the care plans of these patients and their goals and aspirations. They work together with the doctor to reinforce what the doctor says but more importantly, they reinforce that connection between doctor and patient.
MC: Pfizer says that the Florida program has resulted in $61.1 million in savings and investments. Where do those savings come from and what are those investments made in?
SORY: By working directly with patients, we can educate and empower them to take better care of themselves, providing them with the tools to do so. They will improve their physical health scores and they change their lifestyle behaviors, which helps lead to clinical improvements. Heart function for heart failure patients has improved. Asthma episodes are less severe. We're seeing improvements across the spectrum. As health scores improve, utilization patterns change. Patients are spending less time in the emergency room, less time in the hospital, more time in a doctor's office. Lower overall health care cost is what you see reflected in that number. About $17 million is the cost of the program and the network that we have created. That includes the salaries of the care managers, the health aids that we have delivered to them, developing and modifying our technology to support this population, and finally, creating and delivering more than 600,000 pieces of health information to the population over the last several years.
MC: Some people question anything a pharmaceutical company does as only designed to serve its own corporate interest. What's your response?
SORY: This program was created to address the great need of changing the health care system in Florida as it affects these Medicaid beneficiaries. That led us into certain disease states like asthma. Pfizer has no asthma medicine, so it wasn't like we were trying to find a way to increase our prescriptions. We're trying to make sure that patients have access to care, including medicine, whether it's ours or anybody else's. The reality is that taking your medicine as the doctor prescribes is itself good preventive care. Separately from that, we're in this business to help patients get healthier, reduce overall costs, and try to break down the silos in the management of large Medicaid budgets. We recognize that it is a system and that efforts to reduce one area of spending can result in an offsetting and far greater increase elsewhere. If you reduce reimbursement to doctors, fewer doctors are willing to see Medicaid patients and more patients show up in the ER, which is far more expensive. PHS has been doing care management for 10 years and we think we have a sense of how to do it right. We've learned a lot during the past decade. We've stumbled a bit along the way because these are difficult populations to manage but by reacting quickly when we found things that weren't working, we were able to succeed.
MC: What were some challenges that you had to overcome?
SORY: Specifically, just making contact can be very difficult. You must find all sorts of new [ways] to reach this population. Certainly the state databases with phone numbers aren't as complete or current as we'd like. We use other databases and other resources. In conjunction with Florida's Agency for Health Care Administration, we ran health fairs. We also go to community events and to churches to try to find folks. Upon admittance to a hospital, patients often fill out forms that have information that's more accurate than the Medicaid database. We go into doctor's offices, we find people as they are ready to leave the hospital, because that's an opportunity to educate the patient. To a degree we might advertise and promote this so that people recognize who to call if they know somebody. In the beginning, we had a special call center that did nothing but make calls trying to educate patients on the values of this program.
MC: With a Medicaid population, patient access to the Internet could be limited. How have you adapted your tools?
SORY: The Medicaid population's access to the Internet is quite limited. More Medicaid beneficiaries have VCRs than have telephones. We needed to use whatever form of communication was most effective to influence their health activities. For example, one of our clients is the Central Virginia Health Network. They have commercial and senior populations, many of whom go on the Internet to their password-protected, individual homepage on InformaCare, enter their own information, and get questions answered without communicating directly with a care manager. This is way of getting 24-hour support if they choose. We'd love to get more patients using the Internet, but we're probably a ways off from the high rates of adoption we would all like to see.
MC: What happens to the Florida program after this September?
SORY: There's a lot of talk and we look forward to seeing where this goes. The Florida program started in 2001 and was set to expire in 2003. It was extended by the state legislature through September 2005. How it evolves from here, we don't know. We've spoken with over 25 other states, partly as evangelists for the principles that we're talking about, to encourage them to look beyond short-sighted cost reduction of a per-unit delivery of a service or a medicine. State Medicaid offices need to look longer term and work together with these populations.
MC: You're also working with some Medicare beneficiaries through the CMS Medicare Voluntary Chronic Care Improvement Program. The official name is Green Ribbon Health. Tell me about that.
SORY: We worked with Humana to submit a proposal to CMS for one of nine chronic care improvement pilots that CMS is looking to get off the ground this year. We are using some of the same facilities that are part of the Medicaid program. For example, Tampa General, one of the 10 hospitals in our Medicaid program, is a partner. Clearly Medicare represents different beneficiaries with different acute issues. We believe health care is local and must work together with local resources. PHS is creating groups of care managers and multidisciplinary teams from Tampa down to the Naples area, to work with approximately 20,000 Medicare beneficiaries who have diabetes or congestive heart failure. We continue to take a patient-centered approach, which means not just taking care of their heart failure but all the conditions, comorbidities, and other health issues that those individuals face. This includes environmental, behavioral, or family-oriented issues. It all relates to factors that affect their ability to live a happy, productive, high quality, independent life.
MC: Do you foresee the disease management industry continuing as independent companies or will they be absorbed into health plans?
SORY: Long term, PHS believes there will not be "disease management" as we talk about it today. There will just be health care — principles that underline what we today call disease management are principles that our health care system should be moving toward. Over time, what we call disease management today will simply be called health care. Whether you're a hospital system or a health plan, it is about being more proactive and reaching out to patients on a longer-term basis rather than waiting for somebody to knock on your door saying, "I have a problem." We should be moving from a sick care system to a health care system. Whether independent disease management companies evolve into broader health care companies, or are absorbed into the health care community, whether they can continue to take a small piece of the population and support them, I can only speculate. Some issues that health care faces go beyond treatment of specific chronic diseases, but it is a good starting point.
MC: What is PHS doing with commercial health plans?
SORY: We have 80 sites around the country that have licensed our DM technologies. Unlike Medicaid or Medicare models in Florida, typically we're enabling health care organizations to run their own disease management programs. Whether it's Blue Cross Blue Shield of South Carolina or WellPoint Health Networks in Georgia, Missouri, or California, PHS often provides technology and project management skills to enable their own delivery of DM services. Our clients employ the care managers themselves. We help to train them, we help to measure the outcomes, and we help to make sure the DM programs are delivered in a way that's effective for their populations.
MC: Thank you.
---
Our most popular topics on Managedcaremag.com
---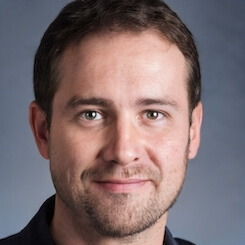 Paul Lendner ist ein praktizierender Experte im Bereich Gesundheit, Medizin und Fitness. Er schreibt bereits seit über 5 Jahren für das Managed Care Mag. Mit seinen Artikeln, die einen einzigartigen Expertenstatus nachweisen, liefert er unseren Lesern nicht nur Mehrwert, sondern auch Hilfestellung bei ihren Problemen.