Disease management conference focuses on outcomes measures that address issues such as presenteeism that concern most health care purchasers
The timing couldn't have been better when David R. Groves, PhD, vice president for corporate health management at Comerica, the large banking concern, received the findings of a study on the company's employee health coaching program early last month. He had been preparing a talk for a disease management conference on outcomes, so he tacked the numbers onto the end of the presentation and knew they'd have an impact (see table below).
Comerica banks on savings
By considering indirect costs such as presenteeism, Comerica showed significant results from a disease management program in 2004. The company saves more than $2 for every $1 it spends on the disease management program that includes personal health coaching.
Disease
Savings per participant
Total savings
Asthma
$1,009
$82,699
Coronary artery disease
$9,718
$437,332
Chronic obstructive pulmonary disease
$2,294
$105,542
Diabetes
$1,143
$175,979
Heart failure
$6,853
$54,822
Peptic ulcer disease
$1,173
$22,599
Source: Comerica Inc. Figures annual, 2004 compared with 2003
In 2004, Comerica reduced medical costs and improved productivity through a telephone counseling program designed to help chronically ill employees manage their conditions. The company reduced its annual asthma costs, for example, by 40 percent — saving $1,009 per employee in the asthma program, for a total of $82,699.
The asthma savings includes a 50 percent reduction in hospitalizations, a 16 percent decrease in physician and clinic visits, and a 64 percent decrease in emergency room visits. It also includes a 43 percent reduction in indirect costs such as presenteeism (having an employee not working to full capacity because of illness) and paying temporary workers to cover for sick employees.
Return of 200 percent
Measuring indirect costs helps Comerica demonstrate that it saves at least $2 for every $1 it spends on its health-coaching program, Groves says. And that was particularly relevant to the conference that Groves had been preparing for. "The goal of the conference was to drill down, look at successful programs, and ask, 'How can we design disease management programs that we know are going to benefit employers with good functional outcomes?'"
Initiated by the Institute for Health and Productivity Management, the March conference was designed by and for employers, says Sean Sullivan, president and CEO of the institute, a Scottsdale, Ariz.-based not-for-profit organization that works with employers on workplace performance issues. "Employers pay the bills; they should drive the system. Employers are finally beginning to take charge in disease management, and they are telling health plans and other vendors what they really want."
What they want is broader proof of the value of disease management programs, he says. Health plans tend to present savings only in terms of medical costs, Sullivan points out. "You will not hear the providers of disease management programs talking about workplace impact and productivity, but that is what employers really need to base their decisions on."
Not now, but soon
Return-on-investment analyses of medical savings are debatable, Sullivan adds. Late last year, the Congressional Budget Office issued a report stating that the evidence on disease management has not yet demonstrated clear health care savings. The Institute for Health and Productivity Management agreed that the business case for disease management has not yet been made. "But we are convinced that the business case will be there once you start calculating the impact of disease management on productivity in the workplace," Sullivan says.
Lockheed Martin Aeronautics has been striving to educate employees about managing their chronic illnesses since 1991 and has made strides with diabetics in particular, says Pamella Thomas, MD, director of wellness and health promotion. "Quite a few of our employees have been able to manage their condition through diet and activity — and have been able to stop taking medication. Their attendance at work has improved, so overall, it's making a big difference in terms of their health and productivity."
Until recently, companies relied on anecdotal evidence or "a good feeling" to know that disease management programs were improving productivity, says Thomas. Today, a number of tools have been developed to calculate indirect savings, she says. "Now we can actually measure things like presenteeism and other indices that show us the difference we're making."
Thomas and others who gave presentations and attended the conference — 320 in all — presented an impressive range of thoughts and ideas, says Jack Mahoney, MD, corporate medical director of Pitney Bowes and co-chair of the event.
One of the key statements made during the conference, he says, came from Catherine Baase, MD, global director of health services at Dow Chemical. "She said that this is a learning process and that we are all learning together to develop these programs. Employers are searching for the right way to implement disease management services in a continuum from wellness to chronic disease management."
Cost shifting in reverse
A major theme that emerged was the need to break through the silo mentality of addressing disease management, benefit design, and medical and pharmacy costs separately, Mahoney adds. That resonated with him. Last year, Pitney Bowes released results of a study in which the company was able to reduce the overall costs of treating diabetics by 6 percent and asthmatics by 15 percent by reducing the copayments.
"We increased our pharmacy costs, but reduced the total cost of care. We looked at the whole thing together," he says.
"Most employers are at the stage where the days of managing cost through cost sharing are over," Mahoney says. "We need to manage total cost. We are getting to the point where instead of managing health care, we want to manage health."
To keep the needs of employers in the forefront after the conference, the Institute for Health and Productivity Management has launched the Disease Management Strategic Advisory Council. Its role will be to serve as an ongoing vehicle for work in this area, setting an agenda and perhaps generating pilot projects that will help make the business case for disease management, Sullivan says.
"This was not just a conference; it was the beginning of an effort to really redefine, focus, and deliver greater value from the whole disease management enterprise."
Employers involved in the council, which has close to 60 members, will meet this month, and a larger meeting with members from the disease management industry will be held in the spring, Sullivan says. "We'd like the council to keep people focused on the employer as the customer, on these larger workplace outcomes as the objective, and on valid, comparable methodologies as the way of proving the case."
---
Our most popular topics on Managedcaremag.com
---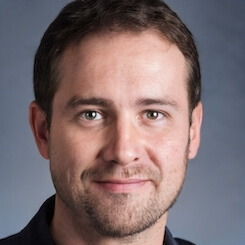 Paul Lendner ist ein praktizierender Experte im Bereich Gesundheit, Medizin und Fitness. Er schreibt bereits seit über 5 Jahren für das Managed Care Mag. Mit seinen Artikeln, die einen einzigartigen Expertenstatus nachweisen, liefert er unseren Lesern nicht nur Mehrwert, sondern auch Hilfestellung bei ihren Problemen.