The feds will help you launch a health plan for the elderly, but just what does it take to get something like this operating in so short a time?
Managed Medicare is going to work this time, even if it means that CMS has to drag health plans to the starting gate. The determination to make Medicare Advantage viable has created a flurry of activity in the industry and at the Centers for Medicare & Medicaid Services that is designed to get a greatly expanded version of the program up and running by Jan. 1, 2006. Can the deadlines be met?
"CMS has launched an unprecedented effort. Unprecedented," says Karen Ignagni, CEO of America's Health Insurance Plans. "I've been here for a decade and I've never seen this kind of push to find out what works on the operational side. We've never before seen this level of ear-to-the-ground outreach on the part of government regulators."
There are 141 applications for Medicare Advantage plans, including 51 by insurers that currently don't offer such a benefit. Pending final approval of those applications, the number of managed Medicare plans in 2006 could swell to 326 — the biggest showing since 1999, according to CMS.
Initial applications were filed by March 23. CMS will work with insurers to fill in any information gaps in order for plans to file their official bids to be Medicare Advantage contractors by the June 6 deadline. Insurers begin to market the plans on Oct. 1. (For more on marketing challenges, see "Would You Like a Drug Benefit With That Coffee?" below.) Open enrollment starts Nov. 1.
Although the government wants to help as much as possible, launching a Medicare Advantage plan still takes a lot of thought and effort. Perhaps how Aetna responded to a request for an interview about this topic indicates just how comprehensive an approach insurers need to take. Aetna put two officials in on a conference call. Frank McCauley is vice president of Aetna's Medicare division, with full operating and financial responsibility for the health plan's Medicare business. Randall Krakauer, MD, is Aetna's senior medical director for Medicare. They agree that preparation is key.
"I think those carriers that do the best job in simplifying the change and are able to educate the people in advance will be those that see the best adoption rate," says McCauley.
Special challenges
Krakauer warns that DM isn't a single-disease project when applied to Medicare Advantage beneficiaries — hence his preference for the term comprehensive medical management. "It would be a mistake to just use an existing commercial medical management capability to take on a Medicare population because there are many specialized features that take time and expertise to develop," says Krakauer.
It is not just the fact that utilization is about four times greater for Medicare beneficiaries than for the commercial population, says Krakauer. "It is also the complexity of the cases," he says. "For example, disease management in the commercial field usually centers on a single condition or a single incident. In the case of Medicare, that is uncommon. In fact, the overwhelming majority of beneficiaries have multiple comorbidities. And they interact with each other in a complex way."
Health plans should perform an intense risk assessment on the populations they will be covering, warns Alan B. Bernstein, MD, chief medical officer of MSO Medical/CORI, a disease management company specializing in bariatric surgery. "Try to identify the members that are in the top 15 percent for cost. You need to have an aggressive DM program targeting the top chronic illnesses in the elderly that everyone knows: congestive heart failure, diabetes, arthritis, COPD, chronic lung disease."
It's actually easier to do DM for the elderly than for other age groups, Bernstein says. "They are often not working and therefore available for home-based programs," says Bernstein. "They respond very well to risk assessment surveys and are very cooperative with the simple interventions that are part of DM programs."
Bernstein adds that Medicare Advantage health plans need to begin forming alliances with cooperative physicians now.
"In programs that have had success with managed Medicare, there's been PCP buy-in," he says. "The point is to get physicians involved in the financial risk of taking care of these patients in conjunction with the plan. Form tight partnerships with groups of physicians who can manage a cohort of Medicare patients."
And remember, adds Ignagni, Medicare Advantage will be spread over 26 regions. Health plans need to ensure that they'll have enough provider participation to support such a widespread effort.
Plans that are taking on managed Medicare for the first time, or that are re-entering the market after a hiatus, might have a more difficult task, says McCauley. (His company, Aetna, never completely withdrew from the market.)
"This is a process that carriers that are currently participating in the Medicare market are used to, especially if they've done expansions in the past," says McCauley. "So they understand what is required and necessitated by actually entering a new area and building a new network in that particular area and getting the right medical management. You know what components and infrastructure you'll need. You understand what it means to participate in the individual market."
His words are echoed by a CMS official who asked not to be identified. "A majority of our new applicants underestimate what's required to contract with a Medicare network," she says. "A lot of them think that their commercial network should serve fine and that's not true when you're dealing with the Medicare population. The most common mistake is that they think they can overlay their commercial network on a Medicare contracted network. That won't work."
Predictability
This is the sort of challenge that a professional association live for, and Ignagni vouches that AHIP is doing its part. "We are running at least two or three conference calls a day with several hundred people on each one to go through every aspect of the regulations."
The conference calls, which include CMS officials, will be going on between now and January.
When discussing Medicare Advantage, Ignagni often uses the word "predictability." She wants health plans and others to know that, at least in her view, managed Medicare that is funded at a viable level is here to stay.
"The fact of the matter is that the president of the United States indicated and sent a strong message to Congress that he stands behind this legislation," says Ignagni.
"Congress has now established an important principle that I think it's going to build on and not take down. The principle is that beneficiaries should have choice."
---
Our most popular topics on Managedcaremag.com
---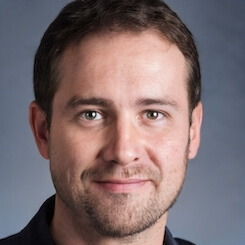 Paul Lendner ist ein praktizierender Experte im Bereich Gesundheit, Medizin und Fitness. Er schreibt bereits seit über 5 Jahren für das Managed Care Mag. Mit seinen Artikeln, die einen einzigartigen Expertenstatus nachweisen, liefert er unseren Lesern nicht nur Mehrwert, sondern auch Hilfestellung bei ihren Problemen.