More and more health plans are being told that they need to do good if they want to do well. Is this fair? Are other industries forced to make charitable donations?
Early in January, Michael Merson, the chairman of CareFirst BlueCross BlueShield, went to the Maryland Legislature with a proposal. He had a $92 million plan to lower rates, provide low-cost drugs to the elderly, and reach out to hard-to-insure residents. Of that total, $8.7 million was reserved for charity programs.
House Health and Government Operations Committee Chairman John A. Hurson came back with a simple response: "Completely inadequate," he said at the public session. In fact, he added scornfully, there are "a lot of things they could do that I don't see in this."
To spur their imagination, a local advocacy group, D.C. Appleseed Center for Law and Justice, had come up with some ideas, including $40 million in community activities. But Merson also had a widely reported message of his own for lawmakers: "We are a health insurer — we are not the equivalent of the United Way."
What's your responsibility?
In a variety of cases around the country, though, lawmakers and regulators have been making the case that health plans have a responsibility to provide charity care. Sometimes empowered by law and sometimes in their role in approving or blocking mergers, both elected and appointed officials have extracted huge sums in free services or cash from a variety of managed care companies — both for-profit and not-for-profit — around the country.
Insurers that have been placed uncomfortably in the spotlight have to strike the right attitude before public officials who have considerable influence over their operations as well as final say in big mergers or for-profit conversions — big issues in a consolidating industry. But the cases also raise fundamental questions about the fairness of a public process that some feel can leave health plans exposed to harsh criticism and great funding expectations that few in other industries in the private business arena need ever concern themselves with.
The biggest rewards are being pursued at the legal crossroads where a plan converts to for-profit status. Last year in New York, Gov. George Pataki — facing a multibillion-dollar shortfall in the state's public health program — suggested legislation that would allow any not-for-profit health plan to go public, provided its windfall profits flowed to the state. And New York knows how lucrative that can be, having garnered $400 million in 2002 when Empire BlueCross BlueShield converted.
Possible conversion
Recently in New Jersey, the governor's counselor, Eric Shuffler, said that state officials had been in talks with Horizon Blue Cross Blue Shield of New Jersey about a conversion to for-profit status. Reports indicate that it would be worth from $1 billion to $3 billion for the cash-strapped legislature if Horizon had to repay benefits from its not-for-profit years.
And that's not all. In Pennsylvania, says the Blue Cross and Blue Shield Association's Chris Hamrick, public officials earlier this year reviewed the financial reserves of insurers and provided them with yardsticks for their community involvement.
Every case is a little different, says Hamrick. But recently there's been a marked increase in public demands for services and money.
"They're looking to find revenue at a time when revenue is tight," he adds. That's raised some concerns among the Blues, who, he says, feel that with their brand identification running higher than others, they may be more likely to be tapped for resources — putting them at a distinct disadvantage with other insurers that are less likely to find themselves in front of lawmakers.
"By their very nature," says Hamrick, "they're somewhat easier targets. They're not on the brink of going bankrupt and it's easier to say, you have this money and we want part of it."
In part, CareFirst is paying for a strategic mistake that dates back to 2001. That's when CareFirst made a bid to become a for-profit company by being bought out by WellPoint. But the deal was laced with bonuses for CareFirst executives. The state's insurance commissioner not only said no, but lawmakers decided to extend their oversight over the plan. And that's how Merson ended up in front of the committee, actually vowing that the company will make less money while beefing up its charity care.
At a time when many managed care companies have been unapologetically racking up some of the biggest profits ever, some find themselves forced to the bargaining table with state regulators and lawmakers. And the way to deal with their discontent increasingly has been to unleash charity dollars.
Late last year, Anthem finally gained California Insurance Commissioner John Garamendi's approval of its massive merger with WellPoint by opening its wallet for charitable causes. Garamendi had dug his heels in against the merger, publicly complaining about the $265 million in bonuses (though estimates varied) that would flow to WellPoint executives. In the end, the newly merged WellPoint agreed to match that with $265 million for providing health care for the underserved and setting up clinics in poor areas of the state.
Not to be outdone, Georgia Insurance Commissioner John W. Oxendine reneged on his agreement to the deal by demanding — and receiving — more goodies for his state.
WellPoint knows how that negotiation works as well as anyone. When it offered to buy CareFirst in 2000, it offered to set up a billion-dollar charity fund to help the region.
But managed care groups aren't vulnerable only when they try to merge.
An aroused lawmaker or commissioner can be a not-for-profit health plan's worst nightmare. In Utah, the not-for-profit Intermountain Health Care — an integrated network of providers that offers health coverage — has been the center of one lawmaker's attacks for being too big and making too much money.
Sen. Mike Waddoups came up with several permutations of a bill that first imposed a 3-percent gross receipts tax, and then threatened to break up the integrated health care company, then looked at stripping not-for-profit status from its insurance division. In the end, the Legislature decided to fund a two-year study of the health care scene.
"Left field"
The whole issue came right out of "left field," says IHC spokesman Daron Cowley. From what IHC could gather, he added, the issue of size and money was inspired by its competitors in Utah.
"Our sense of where it came from is that some competitors had expressed concern to legislators," says Cowley. But Intermountain's position was that any legislatively forced change in its business would drive up costs for patients and health plan members and could potentially reduce the amount of charity care IHC provides.
Last year, Intermountain took on 148,000 charity cases, accounting for $67 million in hard costs, Cowley adds.
Discussion of managed care's contributions isn't always confrontational. The not-for-profit Blue Cross and Blue Shield of Michigan has had a charitable role outlined under state legislation since the early '80s, says Helen Stojic, a spokeswoman for the insurer. And company officials routinely review the Blues' role in subsidizing individual Medigap policies for seniors in the state.
In fact, she adds, in 2003 the company supported legislation that reaffirmed the company's role as insurer of last resort, which means it offers coverage year-round to individuals regardless of medical status.
MANAGED CARE 
April
2005
. ©MediMedia USA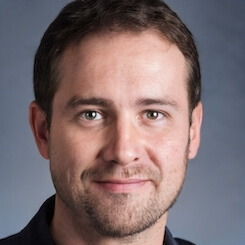 Paul Lendner ist ein praktizierender Experte im Bereich Gesundheit, Medizin und Fitness. Er schreibt bereits seit über 5 Jahren für das Managed Care Mag. Mit seinen Artikeln, die einen einzigartigen Expertenstatus nachweisen, liefert er unseren Lesern nicht nur Mehrwert, sondern auch Hilfestellung bei ihren Problemen.