Not only can health plans pay for performance, they can offer a mechanism for confidential discussions of mistakes.
Whoever said that talk is cheap never tried to run a modern hospital where the lesson that administrators seem to have taken most seriously is that too much talk — what with confidentiality rules and the threat of litigation — can be ruinously expensive.
Take, for instance, recent headlines about infection rates at hospitals. They could be rising, though we really aren't sure because of a lack of reporting standards and a hesitancy on the part of hospitals to divulge any information that casts them in a poor light. (For more on infection rates, see "Pay-for-Performance Seen as Infection-Fighter.")
This problem, estimated to cost the medical system from $5 billion to $30 billion a year (depending on the source), points toward a broader issue with which health plan officials have long had to contend. Namely, how can insurers induce hospitals to follow best-practice guidelines and to record just how they (the hospitals) are doing?
As noted in a column in the Wall Street Journal on April 6: "[M]ost hospitals are still loath to publicly report any statistics that might make them look bad, or increase their liability risk, such as high mortality rates for certain procedures, or above-average complications from surgeries."
States are supposed to monitor what goes on at hospitals, but this oversight seems spotty. "As of October 2003, 21 states had mandatory event reporting systems for hospitals, although policies varied," a study in the March 16 issue of the Journal of the American Medical Association reports. A not-for-profit organization called the Committee to Reduce Infection Death (or RID) notes that "few hospitals fully comply and states go along with the hospital industry's desire to keep the data far from public view."
True, almost all of the nation's 4,900 hospitals participate in the accreditation process overseen by the Joint Commission on Accreditation of Healthcare Organizations.
On its Web site, JCAHO posts hospital-specific quality reports that contain the accreditation decision, level of compliance with patient safety goals, and comparative data on the hospital's clinical performance.
According to spokeswoman Charlene Hill, "hospitals report data on key indicators in the care of patients with four major conditions: heart attack, heart failure, and community-acquired pneumonia."
Laudable, to be sure, but not comprehensive, as even Hill admits. "As more measures are approved and endorsed by the National Quality Forum, the Joint Commission will explore ways to incorporate the data" into the process.
Despite JCAHO's well-publicized efforts, the JAMA study, "Error Reporting and Disclosure Systems: Views From Hospital Leaders," describes a mind-set that makes information gathering dicey, at best.
For instance, not even 3 percent of 203 hospital CEOs and COOs who were contacted support making public the names of doctors and hospitals involved in errors, the study says. Moreover, nearly 80 percent say that a state-mandated nonconfidential reporting system would increase lawsuits against hospitals. In addition, 73 percent say that such a system would have "no effect or a negative effect on actual patient safety."
"Serious reservations"
"Despite potentially worthwhile aspects of mandatory reporting," the JAMA study notes, "our results suggest that most hospital leaders had serious reservations about these systems." (For more on this, go to "See No Evil, Speak No Evil, Hear No Evil.")
So, who will step in where government seems, so far, reluctant to tread? Do you even have to ask?
"I think insurers have more degrees of freedom to both try things and to do it more quickly than the states," says Kenneth W. Kizer, president of the National Quality Forum. "I would argue that this is a great opportunity for public/private collaboration. It's the type of thing the states, the federal government, and private employers, acting through the health plans or directly, could all be on the same page about."
Health plans should be more explicit about what they want in regard to performance reporting. "I think they certainly are in a strategic position to work with the large payers and purchasers to leverage more complete reporting," says Kizer.
It may, indeed, be market forces that encourage hospitals to be more forthcoming. But one health plan, at least, sees potential in a long-regarded clinical tool.
Peer-reviewed
Judy Levy, RN, the director of quality improvement and clinical services operations at Tufts Health Plan, says that peer-reviewed discussions between health plans and hospitals offer an opportunity for insurers to collaborate in making improvements. These conversations give hospitals a chance to openly discuss adverse outcomes without fear of legal repercussion.
"When we're all in a room and know that we are discussing peer-reviewed, privileged information, there is an openness to discuss these adverse outcomes from a systems improvement perspective," says Levy. "There is a face to face discussion between members of two quality improvement committees, both with the desire to improve care."
Joel S. Weissman, PhD, associate professor of medicine at Harvard Medical School and the main author of the JAMA study cited above, isn't so sure that peer-reviewed discussions would present health plans with better leverage.
"One reason that peer-reviewed discussions are not discloseable to legal inquiry is that, depending on state-specific regulations, they may not be allowed to leave the hospital," says Weissman. In other words, just what would health plans be able to take with them back to corporate offices? And without data in hand, how comprehensive would any program launched as a result of a peer-reviewed discussion be? Perhaps leverage can be better applied in pay-for-performance efforts, says Weissman.
"But one would have to make the leap that the state of reporting was good enough to indicate quality of care," says Weissman.
What health plans have that hospitals covet, says Levy, is information. "A hospital may not be aware of patients who are discharged with a particular diagnosis and wind up being readmitted to another hospital."
Being a health plan means being involved with many hospitals, something that can come in handy in helping one particular institution.
"Because we have a network, we can help disseminate best practices," says Levy. "We had an issue where one of our network hospitals was having a difficult time with pre-op evaluation and when to involve cardiologists. They did not know what similar hospitals did in these circumstances."
Tufts asked another client hospital for its policies and procedures. "We put those hospitals in touch with each other. We also researched nationally recognized best-practice guidelines. We put together a whole packet of information and shared it with them."
All of which makes the caregivers at plans and hospitals feel better about themselves, but doesn't do much for the accountants.
"It's very hard to determine ROI on prevention," says Levy. "We don't know what we are preventing. So I can't give you any hard data on that."
Kizer, of the National Quality Forum, thinks it may be enough to tie pay-for-performance programs to that which is measurable.
"The hospital's asking, 'What's the business case for doing performance measurement and focusing on quality improvement and safety?' It's certainly the right thing to do. No one argues that."
He continues: "They're asking, 'What's the business case?' It's always been the right thing to do. Hasn't been done before. So, why now? I think this is where financial incentives and rewards can support doing the right thing."
---
Our most popular topics on Managedcaremag.com
---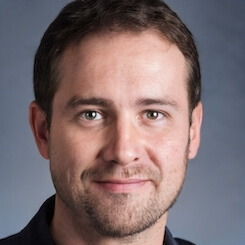 Paul Lendner ist ein praktizierender Experte im Bereich Gesundheit, Medizin und Fitness. Er schreibt bereits seit über 5 Jahren für das Managed Care Mag. Mit seinen Artikeln, die einen einzigartigen Expertenstatus nachweisen, liefert er unseren Lesern nicht nur Mehrwert, sondern auch Hilfestellung bei ihren Problemen.