"The central test for any new technology," says this medical informaticist, "is whether you can get home earlier to do things you'd rather be doing."
Working as a teenager in a small-town drug store, Mark Frisse saw firsthand the difference that health care providers can make in people's lives and found himself drawn to the magic of science. In the early 1980s, Frisse was among the first to see the potential of hypertext, the backbone of the World Wide Web. Decades later, his love of medicine and fascination with technology continue to drive his work in medical informatics. Frisse is director of regional informatics programs through the Vanderbilt Center for Better Health in Nashville and Accenture professor of biomedical informatics. Before coming to Vanderbilt, he was a vice president of First Consulting Group's Clinical Transformation Practice, and before that, was chief medical officer and a vice president of Express Scripts. A board-certified internist and widely published author, Frisse was a professor of medicine and associate dean at Washington University School of Medicine in St. Louis and served as academic director of the health services executive MBA program at the John M. Olin School of Business. Frisse received his MD and MBA from Washington University and received a master's degree in medical computer science from Stanford University. He spoke recently with Senior Contributing Editor Patrick Mullen.
MC: What are the biggest obstacles to wider adoption of information technology in health care?
FRISSE: We're not quite sure how to create appropriate government structures, incentive structures, and technology standards to allow every aspect of the health care delivery chain to do its job more effectively. We know what we're doing now isn't working. If every participant in our current fragmented health care system does his job perfectly, we still won't reach our potential for meeting the public's health care obligations. We'd still have a problem if every hospital had a seamless electronic medical record and got the best productivity out of its nurses, if every health plan had appropriate claim adjudication and disease management systems, and if every health care practice setting had the best information technology, because every organization under the current trajectory is aligned for its own needs. It's not that people aren't dedicated to the long-term care of individuals; I've seen very few people who are that shortsighted. Instead, as [Harvard professor and author] Michael Porter said, we may be competing over the wrong things. Just to stay solvent, every party in the current system has to focus on his own internal needs, perhaps at the expense of the long-term good. A hospital chief information officer has limited amounts of time and staff. If that hospital's nursing productivity is not what it could be or the emergency department is not running as smoothly as it should be because of information technology, how can that CIO be expected to contribute a large amount of time to a community-based effort that is focused on long-term good? The CIO's incentive structure has no real basis to allocate those resources. No money, no mission. It's inspiring that despite enormous pressures in every sector of health care, people still participate and ask questions to the degree that they do.
MC: So there are some hopeful signs. Give an example.
FRISSE: A large number of IPAs are creating communications networks, in the range of 300 to 500 physicians, that are developing tremendous power and efficiency in communicating clinical information. These networks don't require the consent of health plans, hospitals, or other large parties. They exist primarily to serve their unique business needs, but they're also developing into an infrastructure that becomes very valuable to clinical care. For example, a patient gets a blood test in a practitioner's office and the laboratory finds an abnormality. In a paper-based or telephone-based world, the laboratory may write a note or phone and say, there's an abnormality of this test, do you want these other tests done? With an instant message type approach, a commercial laboratory can send an immediate message to a practice administrator, who can alert the physician, who can order additional tests on the same blood sample. In a hospital laboratory, they routinely called the floor to order additional tests. Now, the same thing can be done in distributed ambulatory settings. The patient doesn't have to go back for another blood draw, the turnaround time is much quicker, patient satisfaction is probably increased. That is one clinical benefit of a network.
MC: Where has technology had the greatest impact on health care organizations?
FRISSE: For the last 20 years, large enterprises have appropriately focused on financial mechanisms. Large hospitals and enterprises have linked clinical information with revenue cycle, gained better understanding of supply chain issues, and squeezed every bit off of productivity that seems sustainable. Gaining the same efficiencies across the complex spectrum of health plans, PBMs, copayments, deductibles, and regulatory rules in a community is problematic.
MC: How do managed care plans fit into that spectrum?
FRISSE: The managed care industry has made inroads, but it suffers from short-term priorities. People switch in and out of plans, so there's not much long-term commitment. Add to that the current interest in health savings accounts and the central question I would ask if I were a managed care company is, if we offer a $4,000 deductible health plan with catastrophic coverage and health savings accounts, exactly what is my role anymore in terms of cost management? Much of the infrastructure that was created for first dollar or early dollar coverage is no longer applicable. If we say that a certain percentage of health care expenditures is wasted because of inefficiencies, I would remind people that that inefficiency is actually somebody's livelihood. An intermediary evolved and exists for a rational reason, but somehow that intermediary contributes to global inefficiency. The notion of an open consumer-driven standardized approach to health care information is fundamentally threatening. Participants in the health care industry will embrace that notion and compete on value, or they will try to use possession of information as a differentiator. I think the latter strategy is doomed to fail. As the public becomes more aware of the efficiencies that are possible, and as their time becomes more precious, they won't tolerate a highly encumbered fragmented system. Consumer complaints are growing. The notion of an activist baby boomer generation is far more than rhetoric. Imagine a mother of two college age children with elderly parents and a full time job. She uses Quicken or something like it to do her online banking and bill paying. If she has a $4,000 deductible health savings account with a credit card, wouldn't she want to see all of her laboratory results and clinical information in the same system?
MC: Banking is years ahead of health care in its use of information technology. If we can trust computer systems with our money, why can't we trust them with our medical records?
FRISSE: We don't view the very rare financial consequence of a loss of privacy in banking as irreversible, because deposits are insured by the FDIC. People have an implicit sense with credit cards that any violation of their trust or even misallocation of their funds will be made good. In the case of sensitive health matters, particularly when there's contention, let's say a divorce, that violation is irreversible. Second, there are aspects of health care that are much more nomadic than banking. We generally tend to stick with one or two banks, and banks have a uniform model of how things go. In health care, we see multiple providers at multiple locations and have multiple plans. Even if you live in the same town and try to keep the same physician and hospital, odds are your employer will change plans on you. It's also been clear from the outset that automating banking enterprises leads to efficiency for bankers and customers. It is a much more open question whether automating health technology under the current system will reduce or increase efficiencies among people who deliver care. Bankers wouldn't embrace computers if they added an extra half hour to their day. The central test for any new technology is whether you can get home earlier to do things you'd rather be doing. Until the answer is affirmative or at least neutral, it's no surprise to me that we don't see wider adoption of technology in health care.
MC: Among your projects at Vanderbilt is a three-county e-health demonstration project in the Memphis area, one of five around the country set up with federal funding. What are your goals?
FRISSE: The project, which is funded through federal and state contracts, is designed to use health information technology to achieve short-term improvements in care of individuals across various settings. To be funded by AHRQ, we have to achieve certain demonstrable data exchange capabilities within one year. This requires infrastructure in place to start the ball rolling. The infrastructure we're using for the Southwest Tennessee project was not owned by a vendor; it was developed at Vanderbilt University for its own internal needs. Essentially, we are creating between 10 and 20 separate mini-Vanderbilt systems.
MC: Are physicians or other hospitals in the area worried about Vanderbilt's motives?
FRISSE: Oh sure, of course. By definition, you have a choice of either arguing forever over which of several independent vendors to do business with, or use an organization like Vanderbilt over the short term to define the market. We're not trying to sell to a market; we're trying to understand how to create a market in the region for a private sector to sell to. Vendors would like to see this market mature, but don't know who to sell to. Even if they knew whom to sell to, potential buyers lack the money to run the enterprise because the whole business model behind a regional health information network is not yet fully formulated. We may find that it doesn't exist. We're trying to understand what it takes to become a self-sustaining market that supports the longitudinal care of patients. We're seeking to advance open standards and true interoperability between vendor systems.
MC: How does the managed care industry need to evolve in order to succeed?
FRISSE: Option one is to evolve, to point out to the public the true value of what's being provided. The best managed care organizations have unrivaled expertise in analytics and understanding the problems. I cannot imagine that there won't be a culling of the herd where there are third parties that just exploit the system but don't add value. But among truly enlightened managed care organizations, that value will be perceived. Some people may want paternalistic managed care organizations; others may want an enabler that empowers them to manage their own care. The second option is to try to obstruct change, keep the status quo for your client base, and compete with one another over a shrinking pie. If I wanted to throw a wrench into the works to slow change down, I would try to create an aggressive campaign of distrust over privacy and security of health information. In reality, we should be more concerned and distrustful about the paper environment than about what we could have in theory from a digital information system.
MC: Other than evolving and becoming more enlightened or becoming obstructionist, what options do managed care plans have?
FRISSE: Another option would be to transform the business and become an information aggregator, and I guess another would be to go out of business. There will be additional consolidations. Change of any kind is threatening. For good or ill, reducing inefficiencies or reducing the complexity of a value chain is threatening to the intermediaries, but change is coming. Use of information technology in the consumer sphere is so high — in making reservations, banking, purchasing, communication, growing e-mail use among health care practitioners — that everyone knows information technology is going to have an impact. They're just not quite sure how quickly and what their role could be.
MC: How close is computerized physician order entry to becoming widely accepted and effective?
FRISSE: The purpose of physician order entry is not to have a physician type for more legibility. It is to create a stronger network among the physician, the clinical pharmacist, and the nursing and other professional staff so that the right medicines are given at the right time for the right reason in a safe way. Physician order entry is part of a triangle in a hospital: A physician initiates an order, a pharmacist or other professional fulfills it, and generally another clinician, often a nurse, administers it. It is good efficient medical practice that everyone is convinced must happen. Physicians and nurses have an open mind about the value of this, because they sense that they will be part of a safer environment. Opposition to new technology arises when poorly informed consultants or information technologists try to impose a system on a clinical group savvy enough to see that it won't deliver the promised benefits. Even with successful programs, these systems often to not meet expectations. Tens of millions of dollars of promised benefits have not been realized. And the number of savvy clinicians is growing. Organizations like the American Medical Informatics Association are helping to instruct tens of thousands of informatics-trained clinicians by 2010.
MC: What impact will Medicare's prescription drug benefit have on the direction of the program?
FRISSE: I'm excited about the broad direction. I tend not to think too much about the impact of the Medicare Modernization Act on the health care marketplace in the short term, or of policy compromises over formularies and the like on the federal deficit. I focus on the opportunity we have to coalesce around standards for information technology. Most everyone is convinced that having a personal medication record that belongs to you wherever you go is one of the most important contributions we can make to a more efficient health care environment. The Medicare Modernization Act contains a provision to develop standards to represent pharmaceutical information in an efficient way using important standards from the National Council for Prescription Drug Programs and the National Library of Medicine. This will have a huge impact if it's followed through in an open and public way. Having standardized ways of representing information so that the small vendor marketplace can provide benefit to the 60 percent of American physicians in small practices will have an enormous impact on their ability to provide true proactive disease management services. I'm excited by the technology underpinnings of the Medicare Modernization Act. I'm optimistic about the Commission on Systemic Interoperability, formed through the act to advise the president and Congress on steps for adopting standards and achieving true interoperability so that we can have a more robust and effective low-cost health information technology marketplace.
MC: How long will it be before personal medication records are standard of care?
FRISSE: I think it's a matter of a few years. Several exciting enterprises have arisen over the last six years. In my past life at a PBM, I was involved with forming RxHub, which essentially is a switch between qualified health care providers and the databases of some of the largest PBMs in the United States. If every PBM and commercial insurer participated in RxHub, we would have access to the medication histories of all commercially-insured Americans. Right now, we have the medication histories of the largest three PBMs: Caremark, Express Scripts, and Medco. The Tower of Babel in pharmacy information systems is as complex and formidable as it is in clinical information systems in small practice settings. Retail pharmacists are an invaluable part of a care delivery system. They can do disease management and other things, and they certainly have better hours than many other health care providers. We ought to focus more time on how to empower them.
MC: Thank you.
---
Our most popular topics on Managedcaremag.com
---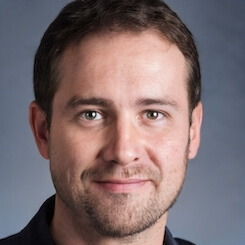 Paul Lendner ist ein praktizierender Experte im Bereich Gesundheit, Medizin und Fitness. Er schreibt bereits seit über 5 Jahren für das Managed Care Mag. Mit seinen Artikeln, die einen einzigartigen Expertenstatus nachweisen, liefert er unseren Lesern nicht nur Mehrwert, sondern auch Hilfestellung bei ihren Problemen.