Paying for performance promises improved quality, reduced cost, and higher income for doctors. So why are some of them worried?
Pay for performance is touted as the magic elixir of health care. Every week a payer outlines a P4P proposal that it says will enhance medical care while paying doctors more. Health plans, employer groups, the federal government — payers universally say that P4P holds the promise of improving quality by encouraging doctors to implement evidence-based medicine. But not all doctors are happy, and physician-participation is crucial to P4P.
Here's what the AMA says: "Some so-called pay-for-performance initiatives are a lose-lose proposition for patients and their doctors," says AMA Secretary John H. Armstrong, MD. "The only benefit is to health plans. Done right, these programs can improve medical care; done wrong, they can harm patients."
The difficulty is in defining performance. Depending on whom you ask, sometimes it is a synonym for quality, at other times for cost.
The AMA and other physician organizations, such as the Society of Thoracic Surgery, worry that P4P is no more than a withhold program made up to look like something new, that P4P creates exclusive panels, that it is unethical to create tiers of physicians based on criteria over which they have no control, that P4P programs fail to adhere to a specified set of standards, and that physicians will be expected to make financial investments in information technology that they cannot afford.
"Pay for performance can be an effective system as long as it isn't a tournament model system, pitting doctors against each other," says Jeffrey Rich, MD, chairman of the society's task force on pay for performance.
From bad to . . . better?
"Right now there are three ways we pay doctors," argues Leonard Schaeffer, MD, chairman of WellPoint. "Fee for service, capitation, and salary, and they are all bad. That's what economist James Robinson [University of California, Berkeley] has said, and he's right. Pay for performance can improve the quality of care, increase the value we receive, and encourage the adoption of information technology and electronic medical records."
He says Wellpoint is developing programs that will pay bonuses to physicians who demonstrate improved clinical outcomes, the use of evidence-based medical procedures, improved generic prescribing rates, the implementation of information technology, and high levels of patient satisfaction.
The public is demanding greater accountability, says Douglas Hiza, MD, medical director for provider relations at Blue Cross Blue Shield of Minnesota. His company recently launched two P4P programs: Recognizing Excellence and Assisting Smokers To Quit. The former will focus on outcomes measures for five clinical specialties (internal medicine, family practice, pediatrics, OB/GYN, and cardiology) and will affect about 150,000 members. The latter will pay doctors extra to do exactly what its name says. The programs will be expanded in the next several years to include additional specialties and hospitals.
Other health plans agree that they need to put their money where their mouth is. Blue Cross and BlueShield of Michigan recently paid 10 Michigan physician groups a total of more than $1 million in P4P bonuses for adopting electronic medical record systems, referring chronically ill patients to disease management programs, identifying patients with a high risk of medical complications, and an increased use of generics.
All that sounds like something no one can argue with. One thing that worries Armstrong and the AMA is that some P4P initiatives appear to be no more than old-fashioned withhold programs, an idea they feel has come and gone. The purpose of withholds was always to limit care, and that's always made for bad medicine, they say. "The idea of withholding payments to physicians and then releasing those payments if the physician acts right removes incentives to quality. That's not what these programs should be about," says Armstrong. And the AMA is against P4P programs that create exclusive networks or that demand physicians make large investments in information technology to improve their reporting capabilities.
Another concern — for doctors and payers — is a current lack of universal reporting standards, an issue that Schaeffer and others say must be addressed by the people with the funds and expertise to do so: plans, the Centers for Medicare & Medicaid Services, and organizations such as the National Quality Forum. "There's a willingness on the part of the federal government to play a role here, I believe," he says.
What the AMA wants to see is the adoption of several key principles by payers in P4P programs: physician participation must be completely voluntary, sponsors should give doctors the option of participation and not punish them if they don't, and programs should not benefit big practices over small practices or favor practices with greater information technology. P4P programs should minimize financial and technological barriers to physician participation, says the AMA.
"One thing we want to see avoided are P4P programs that require physician practices to purchase health-plan specific IT capabilities," says Armstrong.
One reason that P4P may be promising more than it can now deliver is that P4P resembles an historical imperative, at least to many payers, according to James Rohack, MD, chairman of the AMA board of trustees. "Pay for performance is a method of linking pay to a measure of individual, group or organizational performance, based on an appraisal system," Rohack wrote to the AMA Board of Delegates in a recent white paper outlining the variety of available P4P initiatives. "The market is moving toward exclusivity in terms of physician networks and hospitals."
Most P4P programs provide financial bonuses to physicians, their groups, or hospitals that meet specific performance criteria. And most programs are modest, offering bonuses from 1 percent to 5 percent of a physician's total revenue from a specific plan. Because most bonuses are paid by plans at the group level, physician organizations usually devise internal P4P programs reflecting the plan's standards and setting some distribution formula. None of this is really all that new. Many health plans have run so-called bonus programs for years, but most were from withhold pools that were economically based: If a medical group could rein in overall costs, the plans would return the withhold, sometimes at as much as 150 percent of what was in the withhold pool.
"We've found that bonuses based on the limitations of referrals and on productivity heighten physician performance anxiety and their perceptions that care may be compromised in those areas," says Kevin Grumbach, MD, a researcher at the Primary Care Research Center of the University of California – San Francisco, who has studied the relationship between the quality of care and managed care payment incentives. "Incentive programs based on meeting quality measures and improving patient satisfaction are associated with significantly higher physician job satisfaction."
That sort of incentive system is what pay for performance should be about, says Sidna Scheitel, MD, an internist at the Mayo Clinic who served on the steering committee of a recent study of P4P by the disease management company American Healthways and Johns Hopkins University Medical Center. "What pay-for-performance means for us is a revolution in how we get paid," she says. "More importantly, it can improve patient care."
Wellpoint's Schaeffer agrees. "Bringing doctors and hospitals into reimbursement systems that improve care is only the beginning of changing the way the system works, but it's imperative," he says. "Medicare, the AMA, JCAHO, it's the role of all segments to focus their constituencies on pay for performance."
Not all P4P is the same
An example of the kind of P4P initiative that does drive doctors up the wall is the UnitedHealth Performance pilot program being rolled out in Missouri. That program is aimed at hourly General Motors employees in UnitedHealth Group's PPO network. The physicians in the network are being rated for quality and efficiency using outdated and insufficient claims data from 2002 and 2003, according to Michael D. Maves, MD, the AMA's executive vice president and CEO. According to Maves, physicians passing the quality and efficiency screens are designated "performance" physicians and are listed in the UnitedHealth Group directory of physicians with a star next to their names. Under the program, patients would have to pay 100 percent of their costs for office visits and preventive care services that are received from UnitedHealth Group participating physicians not designated as "performance" physicians. Essentially they are not in the network at all.
For example, Jim H. Petersen, MD, president of the St. Charles-Lincoln County Medical Society and a gastroenterologist in Chesterfield, Mo., found that he had been designated as a UnitedHealth Group "performance" doctor because his efficiency was too low, according to the AMA. He was told that he billed the insurer $375,000 for 279 patient encounters the previous year, but needed to bill for no more than $373,400 to be considered efficient, according to Maves.
"The program seeks to destroy the patient/physician relationship and institutes roadblocks and financial disincentives for many patients seeking primary care and preventive services from their physicians," says Maves. He, Peterson, and representatives of other regional professional medical associations said in a recent letter to UnitedHealth Group Chairman and CEO President William W. McGuire, MD: "This strategy flies in the face of the importance of prevention being discussed by health insurers across the country. This threatens to disrupt GM employees' longstanding relationships with physicians who know them and have cared for them for years."
The UnitedHealth Performance program is disguised as a pay-for-performance program which, instead of rewarding physicians for providing quality care, punishes patients for seeing any physician who does not provide the lowest average cost. It should be noted that these costs are not merely for services provided directly by the treating physician, but these costs include all services received in the treatment regimen, such as hospital, diagnostic testing, and other physician costs, although the primary care physician has no control over the charges for these additional services."
The uproar over the UnitedHealth program is widespread. These kinds of programs are "inherently unethical," says Paul Bronston, MD, chairman of the American College of Medical Quality. "I see no program that can be fair to doctors if they're not judging doctors on standard of care." And the Medical Group Management Association's chief executive, William F. Jessee, MD, said publicly that the program fails to utilize quality measures for 12 medical specialties. "Physicians are being selected solely on the basis of cost," Jessee said in a separate letter to McGuire about a UnitedHealth Performance program initiated in Louisiana. "We really don't know what qualifies them."
In response to the hue and cry from the AMA and the MGMA, a UnitedHealth spokesman said publicly that UnitedHealth Performance is not a true pay-for-performance program, but did not offer specifics. In a recent interview, UnitedHealth's Reed Tuckson, MD, senior vice president for consumer health and medical care advancement, said that his company believes in the inherent worth of P4P programs and "we're continuing to develop and improve models we believe can work to improve care."
Medicare joins the parade
UnitedHealth Group's troubles and the reservations of the AMA notwithstanding, P4P is moving forward. Recently, CMS began to push the idea. According to Geof Baker, CEO of Med-Vantage, a health care research company that recently completed a study of P4P programs, the private sector will watch the CMS initiative closely. "For one thing, payers are thinking about coalitions to push P4P, in part because the information technology cost can be significant," says Baker.
Jeffrey Kang, MD, chief medical officer at Cigna, says that truly successful P4P programs will involve "multiple health plans, multiple employers, and maybe CMS." Examples of employer involvement include the Leapfrog Group, the Bridges to Excellence program, and the Integrated Healthcare Association, which coordinates a P4P initiative in California that includes six health insurers and 7 million members.
By the end of this year, more than 600,000 Medicare recipients will be in test programs that pay doctors and hospitals bonuses for achieving better results, like increasing the number of diabetic patients whose blood sugar is under control. Under Medicare's doctors' test program, which involves 10 large groups covering about 200,000 patients, physicians will receive bonuses if they measurably improve care for patients with common chronic diseases, including congestive heart failure, coronary disease, diabetes, and high blood pressure.
To qualify for the bonuses, the doctors must also provide preventive services like vaccines and cancer screening, and they must save Medicare money by keeping patients out of the hospital and eliminating unnecessary procedures.
A similar pay-for-performance program involving 280 hospitals is already under way.
Some doctors say they are glad CMS is making a move toward P4P. "One of our biggest problems has been Medicare," says Brent C. James, MD, director of the Institute for Health Care Delivery Research in Salt Lake City. The institute is part of Intermountain Health Care, an integrated provider system. James says that the parent organization "has been able to negotiate contracts with private plans where they share in the cost savings created by improving care. Medicare is take it or leave it."
Some people see hope in what P4P can do for health care in its inherent need to create a uniform standard set of standards. In May, the Agency for Healthcare Research and Quality unveiled final standards created with input from a wide range of stakeholders. "In the end, there's no silver bullet for solving our crisis," says Wellpoint's Schaeffer. "It will take leadership, new behaviors, political will, and a culture of accountability. That's what pay for performance will do to help shape our future."
AMA's five pay-for-performance principles
The American Medical Association recently designed and published a set of five key principles that its members hope will guide the development of pay-for-performance programs by health plans, employer coalitions, and the federal government:
Ensure quality of care: Fair and ethical P4P programs are committed to improved patient care as their most important mission. Evidence-based quality-of-care measures, created by physicians across appropriate specialties, are the measures used in the programs. Variations in an individual patient-care regimen are permitted based on a physician's sound clinical judgment and should not adversely affect P4P program rewards.
Foster the patient/physician relationship: Fair and ethical P4P programs support the patient/physician relationship and overcome obstacles to physicians treating patients, regardless of patients' health conditions, ethnicity, economic circumstances, demographics, or treatment compliance patterns.
Offer voluntary physician participation: Fair and ethical P4P programs offer voluntary physician participation, and do not undermine the economic viability of nonparticipating physician practices. These programs support participation by physicians in all practice settings by minimizing potential financial and technological barriers.
Use accurate data and fair reporting: Fair and ethical P4P programs use accurate data and scientifically valid analytical methods. Physicians are allowed to review, comment, and appeal results prior to the use of the results for programmatic reasons and any type of reporting.
Provide fair and equitable program incentive: Fair and ethical P4P programs provide new funds for positive incentives to physicians for their participation, progressive quality improvement, or attainment of goals within the program. The eligibility criteria for the incentives are fully explained to participating physicians. These programs support the goal of quality improvement across all participating physicians.
Coalition designs basic P4P standards
Preventive measures
In May 2005, the Ambulatory Care Quality Alliance, the American Academy of Family Physicians, American College of Physicians, America's Health Insurance Plans, and the Agency for Healthcare Research and Quality (AHRQ) announced a final set of 26 standards that the groups say should be part of all pay-for-performance initiatives. Building on work submitted to the National Quality Forum last year by the Centers for Medicare & Medicaid Services joined with the American Medical Association and the National Committee for Quality Assurance, these 26 standards reflect what the coalition calls its "starter set of recommend standards" that should be reflected in all health plan pay-for-performance programs:
1. Breast cancer screening
Percentage of women who had a mammogram during the measurement year or the year before the measurement year.
2. Colorectal cancer screening
The percentage of adults who had an appropriate screening for colorectal cancer.
One or more of the following:
Fecal occult blood test (FOBT) during measurement year;
Flexible sigmoidoscopy — during the measurement year or the four years prior to the measurement year;
Double-contrast barium enema (DCBE) — during the measurement year or the four years prior;
Colonoscopy — during the measurement year or nine years prior.
3. Cervical cancer screening
Percentage of women who had one or more Pap smear tests during the measurement year or the two previous years.
4. Tobacco use
Percentage of patients who were queried about tobacco use one or more times during the two-year measurement period.
5. Advising smokers to quit
Percentage of patients who received advice to quit smoking.
6. Influenza vaccination
Percentage of patients [50-64] who received an influenza vaccination.
7. Pneumonia vaccination
Percentage of patients who ever received a pneumococcal vaccine.
Coronary artery disease (CAD)
8. Drug therapy for lowering LDL cholesterol
Percentage of patients with CAD who were prescribed a lipid-lowering therapy (based on current ACC/AHA guidelines).
9. Beta-blocker treatment after heart attack
Percentage of patients hospitalized with acute myocardial infarction (AMI) who received an ambulatory prescription for beta-blocker therapy (within seven days of discharge).
10. Beta-blocker therapy — post MI
Percentage of patients hospitalized with AMI who received persistent beta-blocker treatment (six months after discharge).
Heart failure
11. ACE inhibitor/ARB therapy
Percentage of patients with heart failure who also have left ventricular systolic dysfunction who were prescribed ACE inhibitor or ARB therapy.
12. Left ventricular failure (LVF) assessment
Percentage of patients with heart failure with quantitative or qualitative results of LVF assessment recorded.
Diabetes
13. HbA1c management
Percentage of patients with diabetes with one or more A1c test(s) conducted during the measurement year.
14. HbA1c management control
Percentage of patients with diabetes with most recent A1c level greater than 9.0% (poor control).
15. Blood pressure management
Percentage of patients with diabetes who had their blood pressure documented in the past year at less than 140/90 mm Hg.
16. Lipid measurement
Percentage of patients with diabetes with at least one low density lipoprotein cholesterol (LDL-C) test (or ALL component tests).
17. LDL cholesterol level (<130mg/dL)
Percentage of patients with diabetes with most recent LDL-C less than 100 mg/dL or less than 130 mg/dL.
18. Eye exam
Percentage of patients who received a retinal or dilated eye exam by an eye care professional (optometrist or ophthalmologist) during the reporting year or during the previous year if patient is at low risk for retinopathy.
A patient is considered at low risk if all three of the following criteria are met: the patient is not taking insulin; has an A1c less than 8%; and has no evidence of retinopathy in the prior year.
Asthma
19. Use of appropriate medications for people with asthma
Percentage of individuals who were identified as having persistent asthma during the year prior to the measurement year and who were appropriately prescribed asthma medications (e.g., inhaled corticosteroids) during the measurement year.
20. Asthma: pharmacologic therapy
Percentage of all individuals with mild, moderate, or severe persistent asthma who were prescribed either the preferred long-term control medication (inhaled corticosteroid) or an acceptable alternative treatment.
Depression
21. Antidepressant medication management
Acute phase: percentage of adults who were diagnosed with a new episode of depression and treated with an antidepressant medication and remained on an antidepressant drug during the entire 84-day acute treatment phase.
22. Antidepressant medication management
Continuation phase: percentage of adults who were diagnosed with a new episode of depression and treated with an antidepressant medication and remained on an antidepressant drug for at least 180 days.
Prenatal care
23. Screening for human immunodeficiency virus
Percentage of patients who were screened for HIV infection during the first or second prenatal visit.
24. Anti-D immune globulin
Percentage of D (Rh) negative, unsensitized patients who received anti-D immune globulin at 26-30 weeks gestation.
Quality measures addressing overuse or misuse
25. Appropriate treatment for children with upper respiratory infection (URI)
Percentage of patients who were given a diagnosis of URI and were not dispensed an antibiotic prescription on or three days after the episode date.
26. Appropriate testing for children with pharyngitis
Percentage of patients who were diagnosed with pharyngitis, prescribed an antibiotic, and who received a group A streptococcus test for the episode.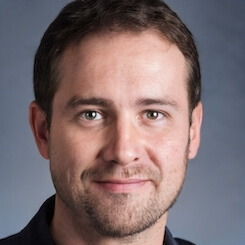 Paul Lendner ist ein praktizierender Experte im Bereich Gesundheit, Medizin und Fitness. Er schreibt bereits seit über 5 Jahren für das Managed Care Mag. Mit seinen Artikeln, die einen einzigartigen Expertenstatus nachweisen, liefert er unseren Lesern nicht nur Mehrwert, sondern auch Hilfestellung bei ihren Problemen.