Looking at past enrollment shifts and at the evolution of managed care can shed light on how to compete in the new market for account-based consumer-directed care, now expected to become one of the predominant health plan models.
Contributing Editor
Turning the Corner
In the mid-1970s, Prudential and MetLife were two of the top health insurance companies in the nation. Health plans were investing in proprietary mainframe computers, and executive physicals routinely called for a person to spend up to five days in a hospital.
The health insurance marketplace has changed immeasurably since those days just 30 years ago. Prudential and MetLife now focus on life insurance, information technology has transformed the way insurers do business, and excessive lengths of stay are extinct. But health industry leaders say looking back at change, particularly at major shifts in plan design and enrollment, can tell us a lot about where the industry is heading in the future — and just how fast it might get there.
"Once we seize hold of an idea, this business moves very quickly," says Regina Herzlinger, PhD, a professor of business administration at the Harvard Business School who specializes in studying innovations in health care and life sciences.
Taking stock of the past also reinforces the fact that evolution does happen, and new health plan designs shouldn't be ignored. It demonstrates that industry trends can be recreated under new market circumstances as well, says Peter Kongstvedt, MD, vice president in the health consulting practice at Cap Gemini Ernst & Young. "Like a pendulum, we swing back and forth, but in the meantime, the earth turns; it changes. So we never swing back to the environment as it used to be. It's always moved on."
What the pendulum is swinging over today is a health insurance market shaped by employers' need to lower costs and legislation that has put new patient payment accounts on the table, health industry analysts and health plan executives say.
Yet today's wave of high-deductible, account-based health plans is just the beginning of how insurers will react to current market forces, many of these experts predict.
"The benefits structure of health plans is going to be evolving rapidly over the next few years as all of the players in the health care system adjust to greater patient cost sharing," says Paul B. Ginsburg, PhD, president of the Center for Studying Health System Change. Further evolution of consumer-directed health plans, a return to narrow provider networks, or the institution of new administrative controls that are more acceptable to health plan members could be on the horizon, he suggests.
True expansion of choice
For her part, Herzlinger envisions a true expansion of consumer choice, such as health plan structures that would enable her to choose long-term care coverage as opposed to other benefits, 10-year contracts between health plans and their members, and more. She says: "I'm not creative enough to imagine all of the changes that will take place."
Of today's insured Americans, 55 percent are enrolled in PPOs, 25 percent are enrolled in HMOs, 15 percent are enrolled in point-of-service plans, and 5 percent have traditional indemnity coverage, according to the 2004 Annual Survey of Employer Health Benefits conducted by the Kaiser Family Foundation and the Health Research and Educational Trust, or HRET.
That mix has been holding steady for several years (see "Evolution of the Health Care Market," below), but it is expected to change going forward, with a higher number of people enrolling in consumer-directed health plans that feature high deductibles and health reimbursement accounts or health savings accounts. Forrester Research predicts that CDHPs will garner 24 percent of the market by 2010, taking market share largely from PPOs.
Impact of CDHPs
While CDHPs make up only a tiny percentage of the market today, with about 2 million people enrolled in the top 10 plans, according to Business Insurance, the industry can't deny that the new plans will have an impact, experts say. Close to 90 percent of health plans surveyed by the consulting company Milliman (formerly Milliman USA) offer or intend to offer a CDHP in the near future.
Account-based plans are part of a larger strategy of addressing health care costs and trying to improve quality, says Paul Fronstin, director of the health research and education program at the Employee Benefit Research Institute. "Those are the things that health plans are trying to do something about, and account-based plans are a way of trying to get members of the plans more actively involved in their health care."
Their impact on the market will be determined by whether they work, Fronstin says. "It's a cost shift, and the theory is that people will make better decisions than they've been making. But CDHPs are the only new idea out there right now, and their premise is theoretical at best."
Still, the amount that has been invested in getting such plans up and running is a good indicator of their future importance, Herzlinger says. In May, WellPoint said it would purchase Lumenos, a major CDHP startup, for $185 million. Earlier, UnitedHealth Group purchased the consumer-directed vendor Definity Health for $300 million and, in late 2003, purchased Golden Rule Financial, which offers health savings accounts, for $500 million.
"By my estimates, UnitedHealth has spent more than a $1 billion on various consumer-directed options to make this market work," she says. "The fact that big, established companies are taking this seriously is a validation that it is not a fad; it is a very serious development."
Aetna jumps in
Aetna is another large insurer that has put its weight behind the consumer-directed health care movement by developing its Aetna HealthFund product and investing in technology to make it easier to share information with consumers and to facilitate the processing of complicated account-based transactions. When Aetna introduced its consumer-directed HealthFund line of products to its own employees in 2002, 79 percent of them were enrolled in HMO plans.
By 2004, 78 percent of Aetna employees were enrolled in a HealthFund product, and just 17 percent were enrolled in a health maintenance organization.
That success demonstrates how overall growth might happen in CDHPs, says Neil Waldron, head of sales and marketing for middle market accounts at Aetna. Another clue to the CDHP product design being a watershed event can be found by looking at past market changes, he adds.
"Historically, there were three fundamental transitions that the industry has gone through, and if you look at any of them, they have been connected with some major governmental decision or action," Waldron says. Recent laws creating health reimbursement arrangements and health savings accounts fit that bill, Waldron says. The industry learned from managed care that consumers need to be more financially accountable for the care they receive, and HSAs and HRAs offer a way to follow through on that, he says. "In our industry, you need a vehicle to facilitate a product that answers a need. And in mega trends that occur, that vehicle has come from some change that the federal government makes."
Policy history
Government actions that had a major impact on the health insurance industry include legislation that made employers' contributions to employee health plans tax free in the 1940s and 1950s; the HMO Act of 1973, which led to growth of the managed care industry across the country; and the passage of ERISA, the Employee Retirement Income Security Act of 1974, which enabled employers to go from fully insured to self-insured products, Waldron says. "Now we're into another phase where we have a new direction that was facilitated by the government."
The growth of managed care over indemnity insurance also points to the potential for quick change in the health insurance industry, says Harvard's Herzlinger. In 1988, traditional indemnity coverage accounted for 73 percent of the market. Ten years later, it had just 14 percent of the market while HMOs and PPOs held 27 and 35 percent respectively, according to the Kaiser/HRET survey. "Managed care took off very rapidly," Herzlinger says. "People were talking about how wonderful it was for some time, but nothing happened. Then it went from zero to virtually complete market penetration very quickly."
The rise of CDHPs will follow a pattern of growth similar to one product in particular — point-of-service plans, says Katy Henrickson, a senior analyst for health care and life sciences at Forrester Research. "When we predicted CDHP, we looked at the adoption curve for POS plans because they were similarly novel and disruptive in their time, representing the introduction of more choice to consumers." POS plans, which were launched by HMOs to give members plans with an out-of-network option, grew from 0 percent of the market in 1988 to 7 percent in 1993 to 23 percent in 2001.
To make its predictions, Forrester also looked at its consumer survey data to find out how many people wanted more control of their health care, Henrickson says. Forrester determined that about 15 percent of Americans are likely to use a CDHP because they said they would be willing to use benefits more carefully for a share of the savings and would be willing to pay for control over health care use. Another 17 percent of Americans are likely to lean toward CDHPs now, but adopt later, Forrester reports.
While the growth of CDHPs may be swift, the past also tells us that the products themselves may evolve incrementally from what already exists in the market, experts say. CDHPs, for example, continue to use preferred provider networks and have not handed the reins of medical management over to consumers (see "Are Consumers Really Directing Their Own Care?" Managed Care, May 2005).
Sweeping change isn't likely, says Melissa A. Thomasson, an assistant professor of economics at Miami University in Oxford, Ohio. "The primary lesson we learn from history is about the politics of incrementalism. Our health system has developed in response to influences over time. When certain groups get disenfranchised, we take care of them. The elderly weren't being insured, so we have Medicare. For the really poor, we have Medicaid. But the people with money and the people who vote don't really want that, so just keep trying to give them what they want. When it wasn't managed care, we moved back toward a fee-for-service system. It's a real piecemeal approach."
A gradual evolution will continue for the foreseeable future, she predicts. "Until the majority of Americans face lower wages or unemployment as a result of rising health care costs, I don't see any other kinds of change happening except incremental changes."
Recalling that pattern of adaptation may help executives understand and then shape how the next round of product changes will take place.
Disease management
Plans have been investing in disease management for years, for example, and will continue to, says Fronstin of the Employee Benefit Research Institute. "They are getting better at disease management, and they know that that's where the costs are. But is this a turning point for disease management? I'm not sure that it is. It has been more gradual and behind the scenes. Now, it is just about collecting information, doing studies about what works and what doesn't, and then applying that."
Wellness programming, too, has been gaining more attention, but the private sector can't do it alone, Fronstin says. "The change of the food pyramid was a step in the right direction from the public sector."
In addition, when new growth figures come out later this year for the current model of CDHPs, we may also see slower adoption than expected, some say. "Advocates are going to be disappointed in the numbers; I think they are going to be low," says Jon Gabel, vice president of health systems studies at the Health Research and Educational Trust. The reason? "Consumers don't like high deductibles," he says. "If we have one lesson from the past, it's this: Whatever strategy plans and employers use to control costs, employees don't like it. They don't like restrictive managed care, and they don't like cost sharing. There's a disconnect there. They don't see a connection between the loosening of managed-care-type restrictions, higher cost sharing, and controlling costs."
Consumers who prefer more choice and fewer restrictions on access to specialty care have made PPOs — which at first grew steadily alongside HMOs — the dominant form of health insurance since 1998, when the percentage of people enrolled in PPOs surpassed the number in HMOs.
PPO growth
While HMOs have held about a quarter of the market over the years, PPOs have grown from 35 percent of the market in 1998 to about 55 percent today. The growth of PPOs is one factor that led to the current state of high health care inflation, which began in the late 1990s, Gabel says.
In creating new products today, health plans are modifying PPOs to take advantage of their strengths and address their weaknesses, says Jack Ebeler, president and CEO of the Alliance of Community Health Plans, a trade group. PPOs are often too decentralized to improve quality, but they do enable insurers to negotiate with groups of providers to control the cost of health care, he says. "PPOs provide incentives while giving people choices, such as to see in-network or out-of-network physicians."
Today HMOs are starting to take on the characteristics of PPOs, but PPOs have also gone through an adaptation over the years to be more like HMOs and POS plans — and CDHPs are following the same trend. During open enrollment at Aetna last year, the insurer's employees were able to select from all three types, but they all had deductibles, coinsurance, and 100 percent preventive care coverage. CDHPs, however, were attached to Aetna's HealthFund account.
The merging of HMO and PPO attributes has been clear. In the Kaiser/HRET survey, deductibles for HMOs showed up for the first time in 2003. In 1988, 95 percent of HMOs covered well-baby care and 97 percent covered adult physicals, compared with 61 percent and 39 percent of PPOs, respectively. Today, while 99 percent of HMOs cover both types of care, 97 percent of PPOs now cover well-baby care and 94 percent of them cover adult physicals, according to the Kaiser/HRET 2004 survey.
What's what?
PPOs have also become more like POS plans, making it difficult to define and track plan enrollment, says Gary Claxton, a vice president at the Kaiser Family Foundation. "In the past, POS plans tended to be offered by HMOs and PPOs were offered by traditional carriers. But with all of the health plan consolidation, most of the major carriers now have both HMO licenses and indemnity licenses, and you can't necessarily tell their products much apart. You hear about 'open-ended' HMO products or 'no-gatekeeper' products, so is that a POS or a PPO? If it's offered through an HMO license, they may call it a POS plan."
The foundation is considering redefining products for its annual survey but fears making things even more confusing. Plus, most employers still define their products this way, he says.
Much of health plan evolution has been based on giving consumers more choice, and almost ironically, choice was a central selling point for HMOs early on, says Laura A. Tollen, coeditor of Toward a 21st Century Health System: The Contributions and Promise of Prepaid Group Practice (Jossey-Bass, 2004) and a senior policy consultant at the Kaiser Permanente Institute for Health Policy. Promoters of HMOs touted giving employees a choice between indemnity coverage and an HMO, which offered the tradeoff of greater benefits for sticking with one provider network.
"Choice actually continues to be very important for HMOs; they like people to choose them because it's a closed network," Tollen says. "When you come to Kaiser, you agree to stay within the system. How can you build trust in a system if people feel they have been forced into it?"
What's important to remember, Tollen says, is that choice back then meant selecting a provider system, rather than choosing from different product designs that rely on the same provider networks. "Benefits today can be structured in such a way that it looks like choice, but it is not choice among provider systems. That isn't going to do anything in terms of creating incentives for providers to improve quality or efficiency."
While an emphasis on choice continues to grow, managed care principles that have helped reduce costs in the past simply shouldn't be done away with, many industry experts say. Managed care's focus on disease management and preventive care, for example, will continue, they predict.
The Commonwealth Fund in June announced an initiative to create a Commission on a High Performance Health System that will identify policy changes and actions that could improve the U.S. health system. It also will measure change and report on progress.
All of the examination is good for the health insurance industry, says Ebeler at the Alliance of Community Health Plans. What the industry is facing at this moment is part of a larger political discussion about whether to give people access to more tax-free cash, he adds. "So we have to ask, is our role to take better advantage of our current options — do a better job of coordinating care, managed care, running Medicare fee-for-service — or is the task to say we need something different, like account-based, high-deductible plans?"
Trouble is, even though people have a tendency to want to pick the winning product, that's just not feasible in health care, Ebeler says. "Managed care was going to be the answer and PPOs were going to be the answer. And now, HSAs are going to be the answer. The reality is that all of this stuff is out there, and it has strengths and weaknesses. You test them out. In a country like ours, unless we went the single-payer route, it is hard to say that something is going to be the answer in rural Oklahoma and New York City. It's a lot more complex than that."
An ever-present element of change will continue to drive innovative product development, and people at health plans should be excited about taking on that challenge — even if they have concerns about the direction the industry is headed, Ebeler says. "This forces you to decide what your core is, what are the things that are fundamental for your health plan, and stick to those. Our members and organizations like them are committed to care in their communities, quality improvement, provider relationships, and public accountability and reporting. You can really home in on those commitments and still change the particular insurance products you are offering. That's been the nature of innovation. It's been going on for years and will go on for more years."
Keeping an eye on the past can help, he says. "The key is to toss out the bad ideas and keep some of the good ones."
Same goals
Pay-for-performance has many of the quality improvement goals of capitated group-model HMOs, says Laura A. Tollen, coeditor of Toward a 21st Century Health System: The Contributions and Promise of Prepaid Group Practice and a senior policy consultant at the Kaiser Permanente Institute for Health Policy.
"In pay-for-performance, we're saying that rather than 100 percent of the doctor's pay being driven by volume, it's driven by meeting quality and process targets," says Tollen. "That looks like introducing some of what you get from the prepaid group practice into the nongroup practice world."
Prepaid or mostly prepaid group practices have an incentive to use information technology, for instance, if it helps reduce costs and improve quality for the overall practice, she says. "It's going to be very interesting to see whether the pay-for-performance movement leads to more aggregation in the physician markets. Will smaller groups join together and invest in information technology because they will collectively do better at pay-for-performance?"
And today's tiered networks are similar to closed HMO networks, Tollen says. "These innovations take pieces of the original model of managed care and incorporate them into a system that doesn't have the elements of managed care that consumers didn't like."
Old strategies meet new ideas
As health plans strive to figure out what consumers and the employers who pay for health care want, many are retooling old ideas in this new era, says Melissa A. Thomasson, an assistant professor of economics at Miami University in Oxford, Ohio. "I have a historical bias, so to me this is a 'new to us' landscape. We tend to keep coming back to things that we did in the past." Capitated care is similar to how Blue Cross got started in the 1930s, when insurance meant that people prepaid for possible hospital stays. And high deductibles recall the 1950s, when individuals paid for routine care out of their own pockets and relied on insurance for major medical expenses, she says.
Other industry observers agree.
High-deductible, account-based plans, for example, look like a return to "major medical" insurance, says Jack Ebeler, president and CEO of the Alliance of Community Health Plans. "We counted on the individual to look at prices and shop and be very cost conscious with his deductibles and coinsurance — and it didn't work."
Yet, hopefully, health plans will put a new twist on recycled ideas, he adds.
Evolution of the health care market
Health plan enrollment shifts from indemnity to managed care, and PPOs gain greatest share of market between 1988 and 2004.
Consumer plans headed for growth
Forrester Research predicts CDHPs will take market share from PPOs. By 2010 they will have 24% of the market.
Sources: Kaiser Family Foundation/Health Research and Educational Trust "Employer Health Benefits, 2004 Annual Survey" (historical data); Forrester Research Inc. (projections)
Note: Because of rounding, some totals are not 100%
PPO, HMO trade characteristics
While PPOs have added more comprehensive benefits over the years, HMOs have added deductibles.
Health plans cover preventive services
Average annual deductibles rise
Source: Kaiser Family Foundation/Health Research and Educational Trust "Employer Health Benefits, 2004 Annual Survey"
Disease management rivals cost sharing as cost-cutting strategy
More than half of employers believe disease management, high employee cost sharing, and CDHPs are at least somewhat effective at controlling costs.
Source: Kaiser Family Foundation/Health Research and Educational Trust "Employer Health Benefits, 2004 Annual Survey"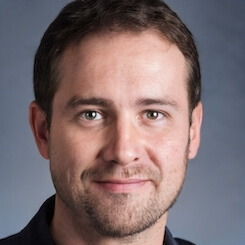 Paul Lendner ist ein praktizierender Experte im Bereich Gesundheit, Medizin und Fitness. Er schreibt bereits seit über 5 Jahren für das Managed Care Mag. Mit seinen Artikeln, die einen einzigartigen Expertenstatus nachweisen, liefert er unseren Lesern nicht nur Mehrwert, sondern auch Hilfestellung bei ihren Problemen.