Insurers may not need to look any further than existing claims data to build useful payer-based health records.
Ask hospital or medical practice executives why their organizations do not have electronic medical records and the most likely answer will be the high cost. A more detailed answer might be that health plans and patients reap the greatest financial benefits from EMRs, even though provider organizations have to foot the bill.
An easy solution, some say, is for payers to create EMRs from the massive collection of electronic information they compile from claims.
"The opportunity here is to start with the different sources of claims data, then try to fill it in with increased depth," says David St. Clair, chairman and chief executive of Medecision, a developer of care management software.
Medecision is marketing what it calls a "payer-based health record" to its payer clients, mining claims data to build rudimentary EMRs. Providers do not pay to use the Medecision record.
Payer-based records can include demographic details about patients, a list of chronic conditions, health status measures, inpatient and emergency hospital admissions, records of specialist visits and "early-detection flags," according to St. Clair.
"This is a view of a patient that is a mile wide and a couple of feet deep," St. Clair says. It might not be as comprehensive as an EMR built and maintained by a hospital or medical group, but, St. Clair says, "It's still the best set of data there is."
Indeed, the Healthcare Information and Management Systems Society reported earlier this year that only about 18 percent of health care delivery organizations have fully functional EMRs. The number is even smaller for independent physician practices. With a record such as the Medecision product, the office-based physician or a staffer might call it up on a computer through the World Wide Web, or a patient could take a copy to the doctor's office.
"There's tremendous value in even simple tools like this," says Manuel Lowenhaupt, MD, a partner in Accenture's health and life sciences practice, "as long as I view this as a supplemental tool and not as the primary patient record." He adds, "On the surface, on the technical side, this is a wonderful idea."
Then there is what Lowenhaupt calls the social component. "How would this be used by Darth Vader?" he asks. Would a payer review the record to determine if a patient is too expensive? "The good way to use it would be as a care management tool."
The idea of a payer-based record is not all that new, says C. Peter Waegemann, chief executive of the Medical Records Institute in Boston. "It's been surfacing and disappearing over the last 10 years."
Olive branch
What is different this time is that Medecision is presenting its product as a way for health plans to build much-needed goodwill with doctors and hospitals and end years of mistrust by offering free EMRs.
"I think that today we have a unique opportunity to change that dynamic in America," St. Clair says. "There are a lot of wounds out there that we have to heal."
Collaboration may be a small step, but it is "something that's very real and can happen today," St. Clair says. "The payer can re-cast itself as the good guy."
"At first blush, you'd say that's wonderful," says Robert Tennant, senior policy adviser at the Medical Group Management Association. On the positive side, it can help physicians provide better care. However, there are down sides, some less obvious than others.
In this age of soaring health care premiums, patients change health plans often because of decisions by their employers. "It is unlikely that those health plans will share information," Tennant says.
"The obvious 800-pound gorilla is Medicare," says Tennant. "You start to look at a patient at age 65. What if that patient had major heart surgery at age 64?"
Privacy regulations spelled out in the Health Insurance Portability and Accountability Act allow for disclosure of protected health information for treatment, payment, and health care operations. "Health care specialists tell us that it's permissible to combine information from previous health plans and payers," St. Clair says.
Medecision has asked the Centers for Medicare & Medicaid Services to clarify whether HIPAA permits a patient's former health plan to share data at the point of care.
Sarah T. Corley, MD, an EMR consultant and practicing internist in Annandale, Va., has another suggestion for payers seeking to build goodwill: "I wish they would actually help doctors fund the purchase of electronic health records." But EMR lite, she adds, "is better than nothing, particularly in getting things like medication history."
Initially, Medecision is focusing its strategy on emergency departments because that is where patients are at the highest risk and where the health system is most costly, St. Clair says.
"It's also where physicians tend to have the least information," St. Clair says. ER physicians need problem lists and medication histories. They need to know who the patient's other physicians are, as well as the medical/surgical history, behavioral health status, and pharmacy data. A payer-based record can provide that, he says.
Payer-based limitations
Todd Taylor, vice-speaker of the American College of Emergency Physicians, says that while ER personnel could use this type of information, a payer-based record has its limitations.
"I question how useful it could be. There's certainly useful information available in claims, but it's not very robust," says Taylor, who also serves as chief medical officer of MediServe Information Systems, a developer of hospital information systems, and practices emergency medicine in Phoenix.
Claims only contain diagnoses from visits that actually get reported to the health plan, he notes. "There might be other things not listed." For example, Taylor says that some claim forms limit the number of diagnoses a doctor can report, a problem for patients with multiple chronic conditions.
Waegemann, a longtime advocate of personal health records, is concerned about the accuracy of records compiled from claims, particularly because providers often upcode in the pursuit of higher payments.
"Much of what's in the payer's files, whether we like it or not, is probably incorrect," Waegemann says. "In a perfect world, it would [work], but we don't live in a perfect world."
Corley offers a sort of corollary to Waegemann's statement. "There are certain problems that providers don't report in claims because they won't get paid for them," she says.
"It's good to have data from claims, but it's nowhere near good enough to rely on it solely."
Corley says that claims information often is outdated because of denials, disputed claims, delays, and other paperwork issues. However, she says, "I'm more concerned with the missing information than the wrong information."
The MGMA's Tennant also wonders if payer-generated records would include information from denied claims. "If it's used as a snapshot, it might be fine, but as a definitive health record, it's problematic," he says.
"It's not a panacea, but having said that, it's still a step in the right direction," Tennant says.
Lowenhaupt, the Accenture partner, has seen a few pilots of the payer-based EMR concept, and also notices some flaws.
"The list of ICD-9 or ICD-10 codes entered on claim forms is not an exact match to my clinical problem list," Lowenhaupt says. "With the best of intentions, a managed care company could present a record that's incomplete."
Taylor also wonders how the record might be delivered to someone without the necessary technology infrastructure. "If you have to make a phone call, it's just not going to happen," he says.
Sharing data
St. Clair, however, says that emergency departments are the "low-hanging fruit" because acutely ill patients tend not to remember everything about their health history and condition when they show up in the ER.
In fact, he sees payer-based clinical summaries as a basis for the regional health information organizations (RHIOs) that national health IT coordinator David Brailer, MD, PhD, is touting as building blocks for a fully interoperable national system. "This can provide a jump-start to RHIOs," he says.
Medecision's strategy is to get large health plans to accept the payer-based health record as a component of a RHIO and to have the payers share disease and case management plans with physicians. "Historically, disease management has been between the health plan and the patient," St. Clair says. "This will include docs."
St. Clair reports that Medecision is "in conversations" with CMS about obtaining Medicare data and has initiatives in the works with about two dozen large payers. "All of them are viewing the payer-based health record as an essential first step toward building a RHIO," he says.
That is exactly the goal of a program under way in Tennessee.
BlueCross BlueShield of Tennessee, through a subsidiary called SharedHealth, is gathering data from managed care organizations that participate in TennCare, the Medicaid extension program in that state, to build EMRs for low-income patients. It has put together about 10,000 records so far and recently signed a contract to build records for all enrollees — more than a million — in the state by the end of the year.
Blues officials have since undertaken a 100-day pilot program of a "community health record" at four sites, with software developed by Cerner, the hospital systems giant.
The Web-based application provides access from any computer with a broadband Internet connection. "Physicians are able to see information in a form that looks very much like a medical record," says Bruce Taffel, MD, chief medical officer of SharedHealth.
He calls the community health record "kind of an entrée" to an EMR.
Taffel says that a community health record involving payer information such as recent diagnoses, recent hospital admissions, medication history, and lab tests, can facilitate a good deal of data interchange. "We have proposed making it available to various RHIOs around the state. We think it integrates with RHIO projects very well," explains Taffel, an OB/GYN, who also serves as senior medical director for health informatics at Tennessee Blues.
A test version of the software that compiles the info and builds the records, introduced in May, contains "enhanced data," including lab results and child immunization records, Taffel says.
Before the end of the year, SharedHealth wants to add electronic prescribing to the system, something that Tennessee Gov. Phil Bredesen, a former managed care executive, sees as a way to save money for the embattled TennCare program, according to Taffel.
Taffel says that e-prescribing helps with formulary compliance and can be set up to populate the state's mandatory early-childhood screening forms.
A key target for SharedHealth is the small, rural practice that is prevalent in many parts of Tennessee, and one of the pilot participants is Rural Medical Services, a four-physician group with five offices in and around Newport, Tenn., population 8,500.
Records, mostly of ER and primary care visits, contain diagnoses going back to last September. Some records have up to a year of patient medication history.
Drug compliance
"The biggest part is that we can look at the actual pharmacy fill information," says one of the physicians, internist Edward Capparelli. "I can go back and look up my chronic patients and see if they actually got their prescriptions filled."
At the moment, though, Capparelli says that vaccination data are "not reliable enough."
Still, with cash-strapped TennCare now considering a limit on outpatient visits for some of its 1.3 million enrollees, Capparelli believes that SharedHealth might help him track whether or not the practice will be paid. "I'd like to be able to know that in advance," he says.
He adds: "Every step is helpful to us."
Neil Versel is a health care journalist in Chicago who specializes in clinical information technology.
Physicians slow to embrace Medicare's free EMR software
Physicians are taking the long view on Vista. Vista is the software the government developed to launch electronic medical records in 1,300 outpatient and inpatient facilities run by the Department of Veterans Affairs. Now,Medicare plans to distribute Vista practically free to physicians who treat Medicare enrollees.
But physicians know that there is a difference between installation discs and making Vista cooperate. There won't be the help from the VA that a client can expect from a private vendor.
Nancy Anthracite, MD, a primary care practitioner in Washington state, tells the New York Times that even after the VA showed up at medical meetings to demonstrate its software, few doctors actually went the final step.
She tells the paper, "Everyone's going, 'Wow, wow, wow! But no one installs it."
Still, Vista may catch on. For one thing, physicians in a five-doctor practice would pay about $10,000 to install Vista, as opposed to the $100,000 it would take to install a commercial EMR system without Medicare's help. The Times reports that one Vista feature resulted in VA drug errors plummeting "by 80 percent overnight." Impressive.
SharedHealth's Community Connection has gathered 10,000 patient records, like this one. The subsidiary of BlueCross BlueShield of Tennessee is gathering data from managed care organizations that participate in TennCare, the Medicaid extension program, to build EMRs for low-income patients.
---
Our most popular topics on Managedcaremag.com
---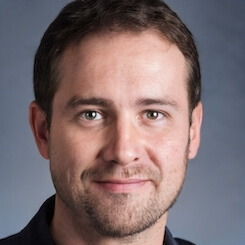 Paul Lendner ist ein praktizierender Experte im Bereich Gesundheit, Medizin und Fitness. Er schreibt bereits seit über 5 Jahren für das Managed Care Mag. Mit seinen Artikeln, die einen einzigartigen Expertenstatus nachweisen, liefert er unseren Lesern nicht nur Mehrwert, sondern auch Hilfestellung bei ihren Problemen.