Rochester, N.Y., faces rising health care costs and a growing employer interest in CDHPs. Can a managed care town hold its own?
Employees at Xerox in Rochester, N.Y., late last year received extra time to make their health care selections for 2005. They needed it. The company had introduced health plans featuring something many of them had little experience with: high deductibles.
Xerox is the third-largest employer in Rochester, a city historically known for its high HMO penetration and below-average health care costs. In recent years, however, costs have kept pace with national averages, and other large employers in the region, including Eastman Kodak and Bausch & Lomb, have increased the share of premiums that employees pay, according to local news reports (see "Northeast Hesitates on CDHPs"). Kodak, however, which offers a self-funded health plan through Excellus BlueCross BlueShield and Preferred Care, has not gone the route of high deductibles and account-based plans, according to spokesman David Kassnoff.
The cost-sharing increases demonstrate that Rochester is facing the same pressures as the rest of the country, experts agree. It's clear that the city has "lost its edge" as a low-cost health care market, says Bonnie C. DeVinney, executive director of the Finger Lakes Health Systems Agency, a health planning organization for the region. But quality numbers and satisfaction with health plans have remained high, and consumers are resisting letting go of their HMOs. So as the city draws on its past strengths — such as facilitating an environment of collaboration among insurers, employers, and providers as well as a history of openly reporting data — to meet the challenges of new health insurance trends, it may well forge an innovative path yet again. Excellus, for example, has introduced a "transitional" product that introduces consumer-directed ideas to members while still covering the first dollars they spend on health care, and the area's regional health information organization is being conceived with consumers in mind. Physician groups are also taking their concerns about high deductibles directly to HR executives, whom they know "on a first-name basis," says Nancy Adams, executive director of the Rochester-based Monroe County Medical Society.
Community involvement
Health care is something the community of Rochester is extremely proud of, says John W. Oberlies, president and chief operating officer of the Rochester Health Commission, a coalition of businesses, insurers, and providers. "There is genuine concern that businesses in our community cannot afford 10 percent to 15 percent premium increases. That is not a sustainable model.
"So surely you are going to get more consumer involvement," he says. "The consumer will have more skin in the game. But that is not the solution either. All of their increases in wages and more are going to cover their cost of health care. If you took those two curves and ran them out, there's a time when, if nothing's done, every dollar they earn will be towards health care, which we all understand can't happen."
In an effort to search for what will work, some in Rochester are calling for a return to what has succeeded in the past — namely, working together to find answers through new ideas.
The Rochester area health care system grew as a groundbreaker in many ways, DeVinney says. "Our uniqueness is the legacy of being a small city that had very committed corporations. We had Kodak, Xerox, and Bausch & Lomb — big corporations that were led by local people. They had a vision to create health care that really was community-based. So Rochester grew with a very strong, innovative health care system." Rochester employers led the country in the 1930s in enrolling employees in group hospital insurance, according to a report by the Finger Lakes Health Systems Agency.
Key early traits that helped keep health care costs down included the establishment of a communitywide rating system for insurance and careful planning when it came to adding hospital capacity and health care services. The community rating system created in the 1930s lumped all companies into the same risk pool, which meant insurers set their rates and then charged all companies the same premiums. "That was beautifully elegant and fair," DeVinney says.
The community rating system also kept all employers interested in making sure the health system was not overbuilt. Kodak Vice President Marion Folsom in the 1960s "organized the nation's first community health planning council," the agency's report says. The Patient Care Planning Council included consumers, hospital administrators, physicians, and business and government leaders. Early on, it found that 16 percent of hospital beds were occupied by patients who didn't need them for medical reasons, and then it strove to ensure that any further growth of provider organizations made economic and medical sense.
Managed care leader
Rochester emerged as a managed care leader in the East when in the early 1970s it created a series of HMOs from scratch — a group-model HMO, an untested type of independent practice association HMO, and an HMO that would work with the neighborhood health centers the community was building. While the financial instability of the HMOs meant it took a while for the movement to catch on, Rochester was such a pioneer that it outpaced other markets for years. Today, nearly 50 percent of Excellus's 739,000 members in Rochester are enrolled in HMO products. Preferred Care has more than 200,000 commercial members in HMOs, just 20,000 of whom are enrolled in a recently introduced PPO. Nationally, about 30 percent of workers with health coverage are enrolled in HMOs, according to Mercer Human Resource Consulting.
Rochester was able to keep premiums low for many years. In October 1983, General Motors reported that annual premiums for workers in Southern California were $5,028, while in Rochester they were just $2,088, according to the Finger Lakes agency. In 1986, Xerox paid premiums ranging from $3,197 in Boston to $1,277 in Rochester. But low cost is not a given any longer. Health insurance premiums increased by almost 19 percent in Rochester from 2000 to 2001, compared with 12 percent to 13 percent nationally, according to a Rochester Health Commission report. Increases have been at or below national averages in the last several years, Rochester insurers say.
Looking back, those involved say factors that led to big cost increases include a rise in utilization, the movement of large employers away from the community-rated pool and into self-funded insurance, and an increase in competition among providers.
Belief in the need for cooperation is coming back into vogue, says the Rochester Health Coalition's Oberlies. "We are past the highly competitive nature that we saw in the late '90s and early 2000s. All of the stakeholders realized that this totally competitive model wasn't working and that we had to be more cooperative to find out what was best for the community and pursue that."
Planning for capacity issues, for instance, is still important, DeVinney says. The agency recently studied the need for more hospice beds at the request of Excellus and recommended to all insurers and providers that they work together to create 10 new beds that would be accessible to the entire community, rather than tied to a single provider. Providers and insurers are working on a plan to make that happen, she says. "That explains this agency and is an example of where we facilitate cooperation."
Retrenching
A retrenching of the old cooperative spirit may be aptly timed as the market faces the growing trend of consumer-directed health care. Businesses and insurers will draw on collective resources as they meet new demands for getting consumers information, they say.
The Rochester area has a history of reporting on its health system and that could be a starting point. In addition, a regional health information organization that is just getting off the ground in Rochester will be focused on getting patients more involved in their health care, Oberlies says. "Giving consumers information is the key. That's why the RHIO that we are designing is very patient-centric. The patient is the one who ought to have access to those medical records."
Rochester also offers the provider community many avenues to communicate with business and insurance leaders, says Adams of the Monroe County Medical Society. For the most part, employers are listening to providers' concerns about billing issues and patients' financial ability to seek care when they are enrolled in CDHPs, she says. But at the same time, she recognizes that they are focused on their bottom lines. "We need to do a really good job of keeping their ear on this one, because it will affect their employees," she says.
Consumer-directed health plans will grow in the area, Adams and Oberlies predict. "The only way we are going to get the cost of health care under control is to ensure that the people who are paying the bills understand the cost and implications of certain decisions they can make along the way," Oberlies says.
A survey conducted by the Health Research and Educational Trust in late 2003 found that employers covering 36 percent of the workforce in upstate New York were "somewhat" to "very" likely to offer a CDHP option in the following two years. Yet while employers in Rochester have been interested, most are taking a wait-and-see approach in terms of signing on to offer them to employees. It's much like what employers did when HMOs first became available, says Regina Hopkins, regional manager of product development for Excellus. The company offers high-deductible plans that are compatible with health savings accounts and health reimbursement accounts. "Most employers are not quite ready to take the leap," Hopkins says. "We are predominantly an HMO market and have been for many years, so this whole concept is new to our market."
Even when companies do offer CDHPs, employees are resisting change. Satisfaction with HMOs from Excellus and Preferred Care in Rochester is high, says Steve Spradling, director of compensation and benefits for EnPro Industries, an industrial manufacturing company based in Charlotte, N.C, that has about 500 employees in the Rochester area.
The company offers a CDHP from Lumenos, which has been purchased by WellPoint, to its 2,600 employees in different parts of the country. In Rochester, less than 1 percent of employees have enrolled in the plan, while 67 percent of workers in other areas have selected it, Spradling says. "We really did not anticipate that we would get anybody in the Rochester market to jump on board. Employees aren't going to make a change if there's not a material need to do so."
Even when premiums and copayments are relatively high, they are easier to understand than deductibles and coinsurance, and people like that simplicity, says John Urban, president and CEO of Preferred Care. Preferred Care is ranked by the National Committee for Quality Assurance as one of the top 10 health plans in the nation for customer satisfaction, and it recently received a nod from J.D. Power & Associates for member satisfaction.
Satisfied with HMOs
"There isn't any question that one of the missing elements of health care is to get the consumer more directly involved in the economic consequences of decision making," Urban says. "The issue in this community is going to be that satisfaction is so high with the HMOs that there may be a fair amount of employee pushback. People simply aren't accustomed to that high level of deductible. And so we think it will be adopted, but we think it will be adopted on a slow, steady curve and not overnight."
Gaining acceptance
Consumer-directed health care is gaining acceptance across the country, though as a region, the Northeast has been the slowest in terms of growth, says Alexander C. Domaszewicz, a consultant at Mercer Human Resource Consulting. Mercer's Rochester office is working with at least six clients in the 500- to 3,000-employee range that will begin offering CDHPs with health savings accounts in January. While small, that number is higher than consultants would have guessed, he says. "Employers are finally beginning to take action."
Employers in some other areas of the country with strong HMO penetration are also facing a bit of inertia when it comes to CDHPs, Domaszewicz says. That seems to be true in Los Angeles, for example. But uptake of CDHPs has been high in Minnesota, another traditional HMO market, he adds.
Are there markets today where employees love their HMOs so much that CDHPs will not be able to make inroads? "I would be surprised if anyone loves their HMO today," says Allan Baumgarten, an independent research consultant who studies health plan profitability in certain states. Even if people do appreciate their HMOs so much, it's important to remember that in most cases, CDHPs are being offered by the same health plans that offer HMOs. "Five years ago, you had a half-dozen startups that were doing consumer-directed models, and of those that have survived, they have been gobbled up by larger companies because insurers want to offer employers a wide portfolio of products. The future of health plans is that they are going to have these different kinds of benefit designs."
In Rochester, Preferred Care recently launched a PPO for companies that are not self-insured and is working to build a CDHP, Urban says. Excellus has put together several variations of CDHPs.
One plan is designed specifically with Rochester's resistance in mind, says Excellus's Hopkins. Called FourFront, the year-old plan covers preventive care and subjects members to a deductible and coinsurance on diagnostic care after four visits. Similarly, the first $400 in diagnostic imaging and X-ray services are covered in full, then subject to deductible and coinsurance. "It starts to drive consumer behavior and make people aware of their utilization," Hopkins says. The product is a low- to moderate-priced plan, and it has seen a lot of interest from small businesses, she adds.
Employers in Rochester still want to offer their employees the best possible health care coverage, she says. "They just want to do it in a more affordable way."
"Rochester's uniqueness is the legacy of being a small city that had very committed corporations," says Bonnie C. DeVinney, executive director of the Finger Lakes Health Systems Agency, a health planning organization for that region. The corporations "had a vision to create health care that was community-based."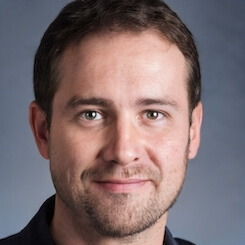 Paul Lendner ist ein praktizierender Experte im Bereich Gesundheit, Medizin und Fitness. Er schreibt bereits seit über 5 Jahren für das Managed Care Mag. Mit seinen Artikeln, die einen einzigartigen Expertenstatus nachweisen, liefert er unseren Lesern nicht nur Mehrwert, sondern auch Hilfestellung bei ihren Problemen.