A medical device manufacturer, Definity Health's first client nearly 5 years ago, has moved a fourth of its employees into the new-style plan
In January 2001, 1,300 employees of Medtronic, a medical technology company, began using a health plan administered by Definity Health. Medtronic was Definity's first client — and one of just a small group of companies to offer high-deductible, account-based plans to their workers that year.
"They were the pioneers who helped us get started," says Kyle Rolfing, Definity Health's president and one of its founders. "Looking back, the only vendors offering consumer-directed health plans then were startup, venture-backed companies, so there was a risk associated with it. These employer organizations took that risk because they believed there was a better way of doing things."
Look at the record
Today, Medtronic is wrapping up its fifth year with a CDHP and 4,500 employees, or 24 percent of eligible participants, are enrolled in a Definity product. By taking a look at Medtronic's track record, managed care executives involved in designing and operating CDHPs can learn a lot about how these plans work, where they are headed, and what questions still need answering, experts say.
"Getting to five years is pretty remarkable considering how few companies were going in that direction in 2001," says Wendy D. Lynch, PhD, executive director of the Health as Human Capital Foundation, an organization focused on disseminating research on the economics of health care. "The biggest lessons to learn are, Who's going to sign up for this kind of option? What financial conditions, such as premium contributions and levels of deductibles, have to be in place for people to sign up? And how much communication does a group have to put in place in order to get enrollment?"
Medtronic signed on with Definity Health, which this year was purchased by UnitedHealth Group, after a series of meetings that began in the fall of 1999, says Roger Chizek, Medtronic's director of U.S. benefits. "We wanted to provide a completely different type of plan, one that was based on outcomes information and made tools and information available that employees could use to make better health care decisions."
Levels of deductibles
In a pilot program, Medtronic set up three levels of deductibles for employees to choose from. In the first year, about 13 percent of eligible employees selected the Definity plan, with 85 percent of them selecting the lowest deductible. The plans have changed very little, with family deductibles ranging from $3,500 to $7,500 and Medtronic contributing $2,000 to a health reimbursement account that employees and their families use to cover the first part of their deductibles.
Premiums are as much as 25 percent less than other health plan options, Chizek says. More than 80 percent of employees continue to choose the lowest deductible available, with only 8.5 percent selecting the highest for 2005.
This year, Medtronic introduced coinsurance, meaning that even after the high deductible is met, employees are responsible for 10 percent of costs. Ninety-eight percent of the people who had the plan last year re-enrolled, Chizek says.
Medtronic now simply communicates information about Definity in the same manner that it addresses other health care insurance options, Chizek says. "We continue to provide information, but I also believe that what took place was a lot of word of mouth after people got used to it. We've also seen an increase in the general knowledge people have about these types of plans because they are getting a lot of press. You can't pick up a newspaper today without reading about the issues in health care."
Chizek says that the plan continues to be a huge success from the standpoint of offering employees an alternative to traditional managed care plans. But it will take more time to confirm that consumer-directed health care is reducing overall spending, Chizek says. "We have done a couple of risk-adjusted studies, and we have found that the health risk in the Definity plan is the highest we have in the company. But the risk-adjusted cost is no higher than if these employees were all in a traditional plan. The bottom line is that we have met our objective of being at least cost-neutral."
Measure of success
Medtronic employees who have been enrolled in the CDHP for years can also play a role in helping the industry learn whether individuals have been successful in shopping for medical services based on price and quality, Lynch adds. "It would be interesting for a group of this size to ask members whether they have been truly able to behave as consumers."
Members in some high-deductible health plans, for example, have been restricted from finding the best prices for pharmaceuticals based on network requirements, Lynch says.
As for Definity, employees at Medtronic and other early clients had an impact on the evolution the company, which, after its acquisition by UnitedHealth, now has over 7,000 employer clients, Rolfing says.
Tools that members use to calculate anticipated costs and to analyze their health plan options are based on consumer feedback, and the growing amount of cost and quality information Definity is making available stems from member requests for more data, he explains. Definity also has developed a series of proactive applications that call members' attention to health care issues they might be able to address.
"Members said, 'You know the prescriptions I'm on; why aren't you telling me about generics or other options?' So now we look at the claim stream, and if members are on particular prescription drugs, we'll proactively send a message to them, make them aware of the alternatives, and encourage them to have a conversation with their physicians."
Consumers will continue to influence health care plans and the overall direction of the health care landscape, Rolfing says. "We are starting to gather a lot of learning. We are going to continue to see more development and innovation in financing, support tools and the marketplace as we continue to create consumers who want to get the most value for their dollar."
---
Our most popular topics on Managedcaremag.com
---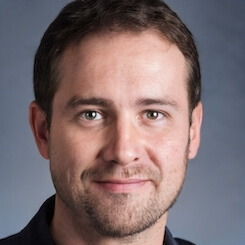 Paul Lendner ist ein praktizierender Experte im Bereich Gesundheit, Medizin und Fitness. Er schreibt bereits seit über 5 Jahren für das Managed Care Mag. Mit seinen Artikeln, die einen einzigartigen Expertenstatus nachweisen, liefert er unseren Lesern nicht nur Mehrwert, sondern auch Hilfestellung bei ihren Problemen.