Some of the biggest insurers in the country will do whatever it takes to promote their offerings under Medicare's new prescription drug benefit
Every three months, Roger Gates checks the pulse of the new Medicare Part D drug benefit. His latest diagnosis: It's weak, and not showing much life.
Back in June, Gates's market research firm, DSS Research, concluded in one survey that only 14.2 percent of the people he asked were certain or very likely to buy the standard drug benefit. Last month, he told Managed Care the preliminary figure for his new quarterly report was 15.7 percent.
"There's been no real change over the last three months," says Gates, "but there's been no advertising and limited educational efforts."
All that was expected to change, though, when Oct. 1 dawned.
D-Day
Until Oct. 1, which is the beginning of a new fiscal year for the feds, health plans were barred by law from touting their Part D program. In fact, they weren't even supposed to discuss how their program was designed.
What they could do was draw up battle plans. And as September wound down, some of the biggest managed care organizations in the country had their advertising campaigns fully plotted, tens of millions of dollars budgeted for promotional work, and brimming confidence that they could move the charts on Part D in ways that researchers can't predict.
"I think we're going to see the consumers stand up and decide what they want," says Mike Seltzer, CEO of Humana's products for the elderly in Florida. "Medicare eligibles are probably one of the most complex consumers we have seen.
"There are big differences in the way that seniors of lower socioeconomic levels react versus those in higher socioeconomic levels. You can't put them all into one bucket. It's going to be very interesting."
Humana will be giving them a high-profile nudge along the way. The managed care company plans to offer a Part D drug benefit in 46 of 50 states, and has set aside $80 million to operate the program and make its message heard.
But Humana won't be alone in spreading the message. Altogether 10 organizations were tapped to offer national Part D programs, in addition to several regional operators. And in some cases, such as New York, seniors will have as many as 20 different drug offerings to choose from. To spur acceptance, the Medicare agency has its own campaign planned and has already rolled out its marquee player — President Bush — to promote a signature piece of the administration's legislative agenda. Aetna and PacifiCare have $50 million each set aside to promote their new drug benefits, UnitedHealth allocated $75 million, and Cigna expects to spend $40 million.
Hurry up and wait?
Education will definitely play a role in beefing up participation, says Gates. In the survey groups he's put together, 2 to 3 out of every 10 will respond positively to the program, at least in part because they find out more about it when they are brought together to discuss it.
That's why Gates is estimating that the first year will see 25 percent to 30 percent of Medicare beneficiaries sign up.
For their part, the health plans contacted by Managed Care say they aren't making those kinds of predictions. This is, after all, uncharted territory in the health benefits field.
Aside from recognizable logos and clearly spelled out marketing messages, says Gates, there are two critical pieces of information that the elderly demand: "what drugs are covered and not covered and how much does it cost."
No sense of urgency
One reason for the initially lackluster start, he says, is that there isn't a great sense of urgency about signing up. Small penalties appear for people who sign up late, but not enough to scare them into a decision. And there is a bottom-line reluctance to pay monthly premiums. At $37 a month under the Part D benefit, a Medicare beneficiary would have to spend $847 on drugs to break even.
Not surprisingly, then, the people with the steepest drug bills are expected to be the most enthusiastic pioneers. But even so, adds Gates, plans are going to have to be highly sensitive in just how they price this particular product. "A lot of people don't realize that relatively small differences are important. When you're on a fixed budget, $5, $6, $7 a month is quite substantial."
UnitedHealth gets high marks from Gates for striking a deal with AARP to put the group's logo on its promotional materials. And Humana has been dispatching education teams around the country in vans that typically head straight for Wal-Mart, where the giant retailer's rep for low-cost products won't hurt the insurer's image among cost-conscious Medicare beneficiaries.
Insurers also understand that this is one field where marketing messages won't necessarily be the most influential factor. The elderly rely heavily on advice from their middle-aged children, from their doctors, and from one another.
Says Seltzer: "Their children are going to sit down with mom and dad and say, hey, what are you going to do about this?"
What Humana is going to do as a result is to make sure its message is heard by a much broader range of people than the elderly alone.
It's important to keep the message simple and the product easily predictable, says Frank McCauley, head of retiree markets for Aetna. Aetna plans to file three different plan alternatives in all 50 states and the District of Columbia. The giant insurer has already teamed up with the pharmacy chains CVS and Rite-Aid to help disseminate marketing information. And there will be an emphasis on simple math so that the elderly can understand what their out-of-pocket expense will be.
"Instead of paying 25 percent of the actual drug cost, they can go to the pharmacy and pay a $10 or $20 co-pay," says McCauley. "There's more predictability of out-of-pocket expense."
There's been some concern that the sudden appearance of competing marketing messages after a long quiet period may turn up the volume so high that clear, simple messages will be drowned out in the cacophony of slogans and offers.
Not only is there a lineup of players taking the field locally and nationally, says Susan Rawlings, president of senior services for WellPoint, "many of us will also have multiple offerings. We have three. That could potentially create a lot of information to wade through and some potential confusion."
"Simplify the product"
"I think any time you have a brand new product opportunity, there's going to be confusion in the market," says McCauley. "The key is to simplify the product and communications and educate people [about] that product." If you do that, he says, Aetna's research says that you'll get a positive response.
This isn't a quick, once-off marketing gambit either, the insurers emphasize. After the initial 90-day marketing period, they all plan to plug away for years to come to educate the elderly about how to benefit from the program.
"The program is really a long-term opportunity for Aetna," says McCauley.
---
Our most popular topics on Managedcaremag.com
---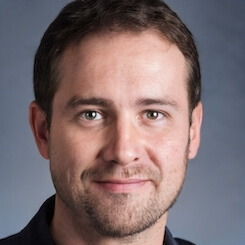 Paul Lendner ist ein praktizierender Experte im Bereich Gesundheit, Medizin und Fitness. Er schreibt bereits seit über 5 Jahren für das Managed Care Mag. Mit seinen Artikeln, die einen einzigartigen Expertenstatus nachweisen, liefert er unseren Lesern nicht nur Mehrwert, sondern auch Hilfestellung bei ihren Problemen.