Medical directors are charged with many of the tasks that could help members make the most of consumer-directed health plans
When Tomás Valdivia, MD, MS, became the tenth employee at Definity Health more than five years ago, accepting the position of chief medical officer, both he and the company assumed he would be handling more-or-less traditional health plan medical director duties. That included overseeing clinical programs and the provider network. It wasn't long, however, before Valdivia and other executives at the consumer-directed health care startup realized that the ground-breaking idea they were pursuing would require the physician to enter new territory as well. Today, Valdivia is chief health consumer officer, and one of his responsibilities is getting members the information they need to take action inside the health care system, via the company's Web site, through mailed communications, and other consumer channels.
"At first, we put together programs that to some degree reflected what existed in the managed care world," he says. "But over time, it was clear that I needed to understand more about how to deal with consumers, broadly speaking. And that meant I needed to develop marketing skills. I needed to understand, What is it that people want to know? Why do they want to know that? How best do they want to consume that type of information? When do they need it?"
As consumer-directed health care grows in popularity, medical directors at health plans will play a key role in making the most of these new plan designs, Valdivia and other top medical executives say. Physicians' unique perspective on patients enables them to understand consumers' needs and to argue for patients' rights, such as covering preventive care outright, as opposed to imposing high deductibles on all care, medical directors say.
Nonmedical skills
To take on the challenge, however, physician executives at health plans will have to hone marketing and other business skills, be willing to redesign programs and processes to incorporate a consumer focus, and be able to separate the wheat from the chaff when it comes to the flood of new ideas that consumerism has inspired. They also will have to figure out fair ways to communicate cost and quality data about physicians and hospitals to consumers and be able to explain ratings to providers who may not agree with their approach, experts say.
But ultimately, medical directors will find that the changes that consumerism brings to their jobs will land them much closer to their core values as physicians than did the typical utilization management role, says Glenn D. Pomerantz, MD, senior vice president for global innovation at Cigna. "This is a big sea change for medical executives. No one ever went to medical school to stand in the way of someone wanting to treat a health care condition. Health care professionals are patient advocates. We're here to help folks."
Valdivia's job as a physician executive at Definity, which was purchased by UnitedHealth Group this year and is the largest consumer-directed health company with about 850,000 members, according to Business Insurance, is the first of a new breed that will need to consider the consumer's needs and experience as health and wealth draws closer. Yet almost all insurers have introduced or plan to introduce similar products, and some are introducing the ideas of consumer empowerment throughout their product lines.
That means it is likely many of the changes experienced by Valdivia, as well as new challenges that will arise as consumer-directed health care grows and evolves, will soon work themselves into the mainstream health plan medical director's job description, physician executives say.
Three years ago, Carey Vinson, MD, vice president for quality and medical performance management at Highmark Blue Cross Blue Shield in Pittsburgh, worked almost exclusively on meeting state and federal managed care regulations and accreditation standards. Since then, and after having become one of the company's resident experts on consumer-directed health care, he has taken on many new tasks. He has helped define what information consumers need to be able to find on Highmark's Web site, reviewed and recommended Web sites that the insurer should link to, written newsletter articles explaining consumer-directed health care and Highmark's new CDHP products to area physicians, and become involved in the promotion of electronic health records for members.
His advice to other medical directors entering the realm of consumer-directed health care: "Eat right, get enough sleep, and take your vitamins."
It's a big job, but it's natural that an insurer would look to a medical director to take a lead role in developing consumer-directed products, he says. "It's very important for plans to look into this carefully, to get as much information as possible, and to see how it will work within their companies. Plans will need experts in their companies who are skeptical but inquisitive, who can look at these proposals and try to pick out the best things that will work for their memberships."
The empathic exec
Physician executives are well suited for the role because they can look at these ideas through the eyes of the consumer, the provider, and the insurer, Vinson says. "I have become more attuned to these new areas that are important to our customers, and that's been the major difference: new ideas, new responsibilities, new ways to do business."
Being able to look at clinical as well as administrative data helps medical directors identify where companies can target programs, says Bryan Loy, MD, Humana's vice president for clinical innovations for Kentucky. "You engage consumers by many of the inherent qualities of the newer plan designs. For example, by investing in a health savings account, consumers are more actively involved in their own health and the use of their health plans. There are other avenues, too. For example, we have a number of signals in the enrollment process, in the claims, and in customer service calls that can trigger opportunities to engage consumers, to let them know that there are resources available. We continue to identify those opportunities to provide tools and the right information to the right member when he needs it most."
Medical directors' involvement with CDHPs will come in three phases, suggests William R. Gold, MD, chief medical officer and vice president for health management at Blue Cross and Blue Shield of Minnesota. The first phase is that medical directors will work side by side with marketing staffs to launch new products.
At Blue Cross and Blue Shield of Minnesota, Gold asked the medical director assigned to large accounts to help design the company's CDHPs because large employers were the most likely to try the products first. Having the medical director at the table helped in the product development phase as well as the implementation of the new plans, Gold says. "It gave marketing some comfort knowing that someone clinical was available to help predict the questions and help develop the answers when putting the product forward."
Clinical input will continue to be important as CDHPs evolve, Gold says. "There's a lot of talk now about medications that perhaps we should cover without members having to go into their spending accounts. We don't want to have any sort of barrier regarding access to certain medications. Diabetes is a good example. Why would you throw any kind of barrier in front of a person with diabetes?"
The next phase of new responsibilities will be to monitor how the new products actually do affect cost and clinical outcomes, Gold says. "The next big challenge for medical directors and medical informatics people is to ask important questions about what is actually going on: Are costs going down? With decreasing utilization, are we seeing any negative change in health status? Are people complying with their medication regimens, or are they not getting their prescriptions refilled in a timely manner? It is going to be an ongoing analysis."
The third area that medical directors will need to focus on is getting information to consumers, he says. Medical directors at Blue Cross and Blue Shield of Minnesota are working with the Web site team to select the medical information that resides on the site and to contribute to discussions about quality measurements. "We have several projects where information about clinics or hospitals is available to our members," Gold says. "Medical directors are very involved, not only determining whether a particular metric is useful and whether the measures are valid, but also how best to display the information and how consumers might use it."
National quality standard
To get sound data to consumers, medical directors will be charged with helping to create fair and objective standards for quality measurements nationwide, says Cigna's Pomerantz. "We have made a dramatic effort to provide our members with meaningful evidence of quality, but what we are all lacking is a national quality standard." Physician executives will serve as ambassadors to physicians regarding these topics, he adds.
As insurers increasingly place providers in tiers that rank them based on quality, for example, medical directors will be called on to answer physicians' questions about where they fall in the tier system and how they might improve their rankings, says Lois Dister, senior vice president and practice leader at Cejka Search. "Physicians will want to understand consumer-directed health care, and they are going to say, 'Tell me what it is going to take to be a tier-one provider. Help us get there.' Or they are going to rebel." That might require a greater number of medical directors working in local markets to help physicians and hospitals to understand the data they are being measured on and to make quality improvements, Dister suggests.
It is also important for medical directors to talk with physicians about how to help newly educated patients make decisions based on cost and quality information, says Marcia Gomez, MD, vice president for clinical innovation at Humana in Florida, recalling patients walking into her office with information from the Internet. "I was in practice not too long ago and was able to see it firsthand. Consumers are evolving from passive recipients of medical care to active participants in what's being done to them."
Medical directors at health plans are participating in that change by getting consumers information they need, evaluating vendors that will invite them to participate in disease management and wellness programs, and monitoring what is covered for specific conditions, Gomez says. For example, she sits on a national Humana committee that reviews all aspects of the company's obesity benefits. "It's an exciting time to be in this role. We are using our clinical expertise to educate members and doctors. This is the time to be innovative and creative."
Eventually, health plans will compete on their ability to inform and coach members in making good health care decisions, says Cigna's Pomerantz. And for a physician executive, that brings the patient advocacy role "out of the exam room and allows it to live and breathe," he adds. "We are re-engineering the health care system, and that's a message we can all feel good about."
---
Our most popular topics on Managedcaremag.com
---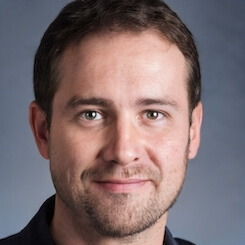 Paul Lendner ist ein praktizierender Experte im Bereich Gesundheit, Medizin und Fitness. Er schreibt bereits seit über 5 Jahren für das Managed Care Mag. Mit seinen Artikeln, die einen einzigartigen Expertenstatus nachweisen, liefert er unseren Lesern nicht nur Mehrwert, sondern auch Hilfestellung bei ihren Problemen.