Hill Physicians Medical Group, one of the largest IPAs in the country, has learned to deliver what managed care plans want
Hill Physicians Medical Group is a success story that operates on several levels. Here is an IPA who really seems to "get" managed care. Here are doctors who practice with an appreciation that they're more likely to function well if the health plans that they contract with function well. Here is the cooperation that the entire health care system seeks.
"As plans are working on pay-for-performance models and studying physician quality and performance, we are seeing new emphasis on selling a network within a network," says Arthur N. Leibowitz, a former medical director at Aetna who is now the chief medical officer at Health Advocate, a company that helps consumers navigate the health care system. "This is related to tiering the benefit — copayments and deductibles vary with which hospital or physicians the patient decides to see. Plans will be marketing the value of their highest quality, lowest cost providers. That makes partnering with the health plan more of a possibility."
For Hill, the question isn't: Why has it adopted a friendly posture to health plans? Rather, the question is: Why wouldn't it?
"I believe the benefit we have gained from this approach is the build-up of trust and reliable open communications," says Steve McDermott, Hill Physician's CEO.
What Hill Physicians offers is stability, says Steve Melody, vice president for health care management at Blue Cross of California.
"Blue Cross has found that there seems to be a fairly high degree of personnel turnover both at medical groups and at health plans," says Melody. "In the case of Hill Physicians and Blue Cross, the reverse seems to be the case. As a result, the individuals involved with dealing with contractual as well as relational issues have worked together over a considerable period of time and have, consequently, built a significant trust level that has enhanced our working relationship. This type of close working relationship has allowed Hill to approach Blue Cross, and vice versa, at any time with both routine as well as unique issues, concerns and opportunities. Each party recognizes that the other party will take these issues with a seriousness of purpose and will respond accordingly."
In trying to replicate this relationship, there are some things to keep in mind. In discussing Hill's success, McDermott concedes that "You have to distinguish between plan relationships with physician groups in California versus plan relationships with individual physicians as they are in most other states."
Hill Physicians works under full capitation agreements with health plans, at least for HMO members; the model is common in California, but less so elsewhere, and many physicians dislike it. "We don't understand the underlying animosity these groups have toward the health plans,"says McDermott. "Sure the health plans have their own interests and the negotiations are at times contentious but on the macro level we are in business together.
"If you work outside California it is easy to get confused; even in California, it can be confusing," he says. "Hill is a professional corporation under California law, owned by physician shareholders and governed by a physician board of directors. It is a medical group operating in an IPA structure. It is 'voluntary' in that all physicians in Hill participate by contract that may be terminated without cause."
Health plans that want their physician groups to be more like Hill first need to stop viewing the provider as a problem to be minimized and start seeing him as an asset to be utilized, says McDermott.
"It's irritating when a plan does not differentiate medical groups on the basis of capability and performance, but just price," says McDermott.
Accentuate the positive, as the song says. "Attention and resource should be directed to the high performing groups but too often the reverse happens because a plan reacts to the poor performers while taking for granted those that perform well," says McDermott who, while not having invented the term "pay-for-performance," has certainly become one of the concept's foremost champions.
Of course, before you can pay for performance, you need to expect performance. Hill Physicians doctors did not welcome such expectation in the beginning, recalls Thomas F. Long, MD, a pediatrician who chairs Hill's quality improvement committee. "Getting the doctors on board was very difficult. Physicians still wanted to be paid in the old way — paid for what and all that they do. Getting everyone to understand that resources were limited was difficult. Controls needed to be introduced, creating tension between those who delivered the care and those who managed the organization, and we certainly had our battles at Hill."
Find a bad cop
Which brings us to our first lesson. What a health plan needs to do to foster a productive relationship is to encourage physician groups to expect a lot from their member doctors, says McDermott.
"I think that initially, plans were nervous, but in the long run, it made the plans realize that we were serious about quality and performance," says McDermott, when asked if his reputation for weeding out inefficient doctors helped him gain favor with insurers. "Health plans understand that we are an organization committed to doing a good job and being accountable for our results."
Notice that he says health plans were concerned that an IPA was being too tough on doctors. There's a twist you don't see everyday.
Before McDermott oversaw Hill Physicians, he headed up a group of emergency physicians that staffed 50 emergency departments in eight states. That experience did not fully prepare him for some of the incompetent practices that go on in doctors' offices. In the 1980s, Hill loudly terminated some doctors who had been caught doing such inappropriate things as ordering tests that weren't needed. These firings made good business sense and, in McDermott's words, were "the right thing to do."
The greatest crisis that Hill Physicians ever faced helped to alter the IPA's approach. In the early 1990s, a competitor reportedly offered Malik Hazan, MD, the CEO of HealthNet, a discount if HealthNet would stop doing business with Hill Physicians. McDermott, according to the tale, approached Hazan and asked for the chance to at least match the offer. Hazan agreed, even though he reportedly did not think Hill could pull it off since Hill was not subsidized by a hospital, while the competitor was.
It was at that point that McDermott thought that showing member physicians a kinder, gentler management side might be what would tip the scales in that battle. He did and it did, even though Hill initially lost money: $1.7 million in 1995, $840,000 in 1996. Hill had enough capital in reserve to regroup. Meanwhile, the company quickened its efforts to become much more clinically oriented.
"We set in place an accountable clinical structure with chiefs of service for primary care and all major specialties and provided that structure comparative data on individual performance as well as comparative regional performance. We also created a leadership training program; a clinical data warehouse using claims, lab and prescription data that produces 'clinical snapshots'; alternative health services; group visits; and electronic clinical visits.
Find a good cop
Which brings us to another part of the equation. Health plans should look for physician groups that respect member doctors. A group owned by its members would naturally respect its members, but this is not necessarily the case with an IPA.
"For Hill to succeed, we need to be seen by our physicians as an asset in their efforts to take good care of patients," says McDermott. "We began measuring their satisfaction with us years ago. We take the results and build improvement plans that continually upgrade our performance."
He continues: "When I refer to health plan relationships with groups, I include IPAs within the definition of a group. Health plan-provider relationships differ between the group/IPA model versus the direct contracting/individual physician model. The approaches in these two distinct models are probably different, although the underlying principles are probably similar.
"I helped create Hill because I believe that quality and efficiency cannot be achieved outside an organization. The lack of organizations within an accountable structure within a competitive market environment is fundamental to the lack of evolution in health care delivery. So I support the development of physician organizations that can deliver medical care."
Despite his reputation for toughness, hardly any doctors have left Hill Physicians under their own steam. "We have little turnover, have a waiting list in many areas, and reject many more applications to join us than we accept. We track our performance in this area closely and find that the longer physicians are with us the better they perform and the higher their satisfaction," says McDermott. "Physicians want to perform well; increasingly they see us as an organization that can help them achieve this. We are fair, we have data to support our findings, and we can help them. It is important in the long run to build an organization that physicians want to be part of rather than one they are forced to join for market reasons."
One of the things physicians like is the technical support that Hill provides, says Tom Davies, an employer consultant who gives advice on health care strategy.
"What they're doing is providing far more support to their network practitioners than is customary, particularly outside California, but even inside California," says Davies. "They are developing information systems. You can't really win the quality race without a good information technology infrastructure."
The Institute of Medicine says that the lag between the discovery of effective treatments and their incorporation into routine care is 17 years.
"We believe the lag is like many problems in medical care delivery, the result of nonexistent or poor systems and the lack of effective organizations," says McDermott. "We have a number of different programs that address this, including peer-review reporting based on comparative results and inter-regional comparison of treatment by specialty. We also have a very active quarterly education series that is tied to our internal clinical performance measurements."
Today, the satisfaction rate for Hill Physicians doctors stands at something like 90 percent, as measured by the IPA. Back in the early 1980s, it was about 48 percent.
Find a smart cop
Probably one of the smartest things Hill Physicians did was to keep its management side separated from the medical side. Really separated. McDermott houses the administrative function in a totally different company, PriMed Management Consulting Services, which he formed 25 years ago, even before Hill's creation. "Most of our relationship with health plans occurs at the PriMed level," says McDermott. "When management is housed within the medical group, it too often is directed inward on the interests of the physicians to the exclusion of an outward, market orientation and the development of organizational strength."
Many of the smartest people you'll ever meet are good listeners. Smart organizations also listen, says Davies, who is a member of the Hill Physicians Medical Group advisory board. "It's the only advisory board that I'm aware of where a physician organization actually solicits specific advice and pays attention to it," says Davies.
Instead of an agenda, Hill's advisory board will have two or, at most, three discussion topics to be hashed out in a three-hour meeting.
"It's a lot like a focus panel," says Davies. "They take the feedback and internalize it and then report frequently what they've done.
"Steve will occasionally participate when he has something in particular to say. But generally speaking, it's run by staff members who are responsible for the major operations of the group."
The high-tech innovations and managerial insight notwithstanding, the success of Hill Physicians Medical Group is somewhat anachronistic, conjuring a time when deals were cemented with a handshake.
Unique factors may have created the California environment in which Hill and the health plans it contracts with work well together, but insurers anywhere can build more fruitful relationships with physician groups.
"The higher the level of trust, the more successful the relationship," says Melody of Blue Cross of California. "Hill has been able to identify situations in which Blue Cross could improve its operations, communications, and contractual relationship with its HMO medical groups and IPAs. Blue Cross listened to these concerns and acted upon them to the extent that they improved mutual operations and were consistent with our mutual goals."
---
Our most popular topics on Managedcaremag.com
---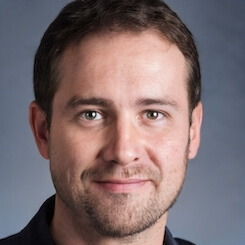 Paul Lendner ist ein praktizierender Experte im Bereich Gesundheit, Medizin und Fitness. Er schreibt bereits seit über 5 Jahren für das Managed Care Mag. Mit seinen Artikeln, die einen einzigartigen Expertenstatus nachweisen, liefert er unseren Lesern nicht nur Mehrwert, sondern auch Hilfestellung bei ihren Problemen.