With a dizzying array of coverage possibilities, there is a strong possibility that some people who would benefit will fail to enroll in any plan
Misery is becoming a big part of Part D. The San Francisco Business Times calls the current state of confusion and anxiety among consumers and health plans "Medicare madness." The Arizona Republic says the D should stand for dumbfounding because it offers a "staggering number of choices."
Beneficiaries say they don't understand the benefit's design and are not sure how Part D conflicts with existing retiree and Medigap drug benefits or whether they might gain or suffer financially from enrolling. The Centers for Medicare & Medicaid Services expects about 30 million people to sign up for the program after enrollment begins November 15. Enrollment will last until next May. After that there's a late fee.
Web site isn't helpful
CMS has established a Web site but the information is inadequate — it is incomplete about which plans are offering what, say consumer advocates. The agency recently announced that the Part D handbook it mailed to more than 38 million enrollees a few weeks ago contains several significant errors. As a result of all this, beneficiaries are being warned by the news media and by consumer organizations to be wary.
"The CMS Web tool is misleading at worst, useless at best, until it includes accurate information about what medications are covered by the drug plans," said Robert M. Hayes, president of the Medicare Rights Center, a national consumer service group. "The structure of this benefit could not be more unfriendly to consumers. These false starts in helping people navigate the benefit make matters worse."
Health plans say they plan extensive advertising campaigns to address consumer worries, but experts say the task is herculean and implementation is going to be complicated and costly. The Part D population is expected to use three times the normal amount of call center resources as commercial populations. "Seniors will be bombarded with information and misinformation," says Stan Nowak, CEO of Silverlink Communications, who has advised managed care organizations about marketing Part D.
Hayes and others point to the fact that the plan is expensive for many potential enrollees, and the out-of-pocket cost structure is complicated: To evaluate the drug plan, beneficiaries need to know the drugs they take, how they pay for them, and how much they want to pay. The benefit is particularly confusing when people try to figure out how much they will pay out of pocket.
Subscribers pay for 25 percent of the prescription tab until the tab reaches $2,250. From $2,250 to $5,100 in expenditures, the so-called "doughnut hole," the subscriber is responsible for all costs, as much as $2,850. At $5,100, Medicare provides catastrophic coverage at 95 percent.
In the coming years, this doughnut hole will widen as prescription drug prices rise, placing the average Medicare subscriber squarely in the gap.
Dizzying formula
Making the burden of that dizzying formula more difficult to grasp is that hundreds of plans are offering hundreds of different enrollment options, and not all plans are offering the same drugs or drug prices. Program selection is particularly confusing. For example, Medicare Advantage Prescription Drug Plans (MA-PDP) offer comprehensive plans that include medical and drug benefits. Prescription Drug Providers (PDPs) offer only the drug benefits. Plans from two PDPs in the same region can differ from each other as well as from the MA-PDPs. According to some experts, the error rate on enrollment forms may approach 50 percent as a result of the confusion, so implementation will be as complex as choice.
"Many of the seniors that will be eligible for the benefit have never experienced a managed drug benefit and even those recently retired may be unfamiliar with such recent innovations as tiered copays, prior authorizations, appeals, and step therapy," says Nowak. "Benefits will vary based on income level and time of enrollment and will change based on the amount spent on drugs within a year. These concepts are confusing for all of us but getting them in a crash course when you're 75 years old could be overwhelming."
Limited interest
In Arizona alone, there are about 20 plans offering more than 80 options to 800,000 Medicare enrollees. "The number and complexity of these plans are paralyzing for people on Medicare," says Hayes.
Surveys show he's right. GFK Market Measures reports that patients "have little knowledge of the structure or specifics of the new benefit with most not even aware of when they need to register. As a result, interest in participating is limited, particularly among affluent seniors who are satisfied with their current coverage and see little incentive for moving to a new system….[L]ow-income patients are more apt to be interested in taking advantage of Part D. Even among this group, however, there is little understanding of the differences between the PDP and MA-PDP options."
"Patient education is the key in getting Medicare beneficiaries to enroll in Part D and to have realistic expectations of the benefits it will deliver," says Larry Olson, director of GFK's Consumer Health Practice.
"In particular, pharmaceutical manufacturers need to let patients know which plans have given their branded drugs preferred formulary status. Right now, most patients are unaware that the drugs offered will vary from one plan to another — and that they will need to review choices carefully to select a plan that covers the brands they want," says Olson.
All the consumer uncertainty is creating some chaos for health plans, say experts, because the plans need to develop marketing strategies. Adding to that, CMS has been quite blunt in its determination to closely monitor Part D. The agency has identified 33 types of financial fraud that are possible in the program, ranging from over-reporting the number of prescriptions filled to billing for brand-name drugs when generics are dispensed. In October, CMS announced that eight private companies will police the program.
Although many participating health plans will subcontract with pharmacy benefit management companies to administer the benefit, CMS officials say plans will be held responsible for violations — even for fraud, waste, or abuse — occurring at the PBM or network pharmacy level.
The challenge ahead
The net result of all this complexity is that neither marketing nor compliance will be easy, says John K. Gorman, a former Medicare official who now runs Gorman Health Group, a consulting company, and who advises health plans on Part D. But, he adds, "the problems will be worked over time. The people we're working with know this benefit has significant market potential."
CMS announces national plans
Ten plans have been selected to market Medicare Plan D. They will be joined by hundreds of state and regional plans.
National prescription drug plan organizations
Aetna Medicare
Cigna HealthCare
Coventry AdvantraRx / First Health Premier
Medco Health Solutions Inc.
Memberhealth
PacifiCare Life & Health Insurance Co.
SilverScript
Unicare
United Healthcare
WellCare
Contributing Editor Martin Sipkoff is a health care journalist who lives in Gettysburg, Pa.
---
Our most popular topics on Managedcaremag.com
---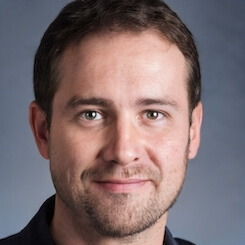 Paul Lendner ist ein praktizierender Experte im Bereich Gesundheit, Medizin und Fitness. Er schreibt bereits seit über 5 Jahren für das Managed Care Mag. Mit seinen Artikeln, die einen einzigartigen Expertenstatus nachweisen, liefert er unseren Lesern nicht nur Mehrwert, sondern auch Hilfestellung bei ihren Problemen.