Congress wanted to know if it would be OK for pharmacy benefits managers to participate in Medicare Part D. Answer: Yes.
Early on in discussions about the new Medicare drug subsidy, drugstores zeroed in on a sore point: allowing the big pharmaceutical benefit managers' mail-order operations to handle drug orders for beneficiaries.
There's little love lost between retail pharmacies and their competitors among the PBMs. Retailers fumed that the PBMs — which have come under blistering fire for their financial ties to drug makers — would induce consumers to use their in-house mail-order pharmacies to fill the billions of dollars of drug sales likely to be funneled through the Part D benefit. And that, they said, would be a conflict of interest. It would also, they asserted, be a lot more costly than if the drugs were acquired through mail-order pharmacies or retail stores the PBMs didn't own.
So when Congress passed the Medicare Modernization Act, lawmakers included an order for the Federal Trade Commission to find out what the score really was. And the regulators' report — "Pharmacy Benefit Managers: Ownership of Mail-Order Pharmacies" — didn't satisfy the retailers one little bit.
"Health insurers manage their drug costs by choosing among a variety of PBM services and service providers," concluded FTC Chairman Deborah Platt Majoras. "Data in the report demonstrate that PBMs' use of owned mail-order pharmacies generally is cost-effective for plan sponsors."
That news was delivered just weeks before a string of some of the largest managed care companies in the country got the green light to start a drumbeat of advertising in support of a drug subsidy that could have a telling effect on their bottom line. With Part D expected to ring up at least $400 billion in drug sales over the next 10 years, Goldman Sachs estimated that the nine largest insurers in the country could wind up snaring $10 billion in new revenue and $250 million in profits. And the competition for those drug dollars is likely to be intense, raising the stakes on issues such as who charges the most economical price and offers full access to the drugs that a beneficiary needs.
Anonymous source
In an indirect way, says an FTC insider speaking on condition of anonymity, Congress was asking if "there is anything we should be concerned about before allowing PBMs to participate in Part D. I would say that the study does not suggest that there would be particular problems."
"This was huge," says Mark Merritt, president of the Pharmaceutical Care Management Association, which represents PBMs, "because it once and for all made the case that mail order is good for consumers, it saved money, the business practices are sound and there aren't any conflicts of interest."
Retailer-owned did better than the PBM-owned mail-order groups, said the FTC, for generics and "multi-source" branded drugs. But for the costlier, single-source branded drugs, regulators concluded that the PBMs offered somewhat better prices. And when comparing a basket of drugs, retail pharmacies charged higher prices than either the retail-owned or PBM-owned mail-order houses.
"One reason for these differences is found in the contractual agreements that govern the relationship between the plan sponsor and the PBM," said the FTC's summary. "In the 26 PBM-plan sponsor contracts reviewed by the FTC staff, plan sponsors often secured more favorable pharmaceutical pricing for mail dispensing than for retail dispensing."
FTC authors concluded that it was the manufacturers' rebates to PBMs that brought down the price of branded drugs. Those payments, for equal amounts of retail and mail-order prescriptions, jumped from $5.22 to $6.34 between 2002 and 2003. The top 25 branded drugs accounted for 71 percent of the payments. And the rebate levels fluctuated according to the level of competition, rising for drugs on restrictive formularies or when several competing drugs were listed in a therapeutic class.
"They basically took the lobbying campaign and lobbying agenda of the retail pharmacies to attack mail order, crumpled it in their hand, and threw it in the trash can," says Merritt. "They flatly called data generated by the retail pharmacy lobby 'without merit.' In a sense it blew up in their face. It was a study that was intended to hurt PBMs and ended up enhancing the status of our business model."
Competitors at the National Community Pharmacists Association, though, were left planning a new line of attack.
"When they decided they wanted to do this study, the FTC's mind was already made up," says Charlie Sewell, the vice president for governmental affairs at the NCPA. "They concocted facts and created a methodology to support their position."
The retailers say the FTC study simply missed the key issue they were bringing up: Because of the rebates that drug manufacturers pay PBMs, the benefit managers routinely steer members to more expensive branded drugs than generic drugs that can cost only a fraction of a name-brand. On top of that, the NCPA took the FTC to task for failing to do what a number of states have done: Probe the "secret" rebates drug makers give to PBMs and hold their feet to the fire for deceptive business practices.
The FTC, though, did conclude that the generic dispensing rates of PBM-owned mail order pharmacies and groups not owned by PBMs were not significantly different, and that generic substitution rates were generally equal to the those of the retailers.
"If a PBM had a therapeutic interchange program," says the FTC insider, "it would be from the brand to the generic. It would rarely be from that brand to another brand." And as for the retailers' assertion that PBMs routinely switched members from less-expensive drugs to more expensive branded drugs: "We didn't find anything to support that."
"For large PBMs and small or insurer-owned PBMs, generic drugs were more profitable at their owned mail-order pharmacies than were brand drugs — even when payments to the PBM from pharmaceutical manufacturers for brand drugs were included," stated the agency. "Given these profit incentives for the PBM and lower prices to the plan sponsor and member, the PBM-owned mail-order pharmacies' incentives, on average, were consistent with those of their clients in 2002 and 2003."
Fight continues
"Clearly they're going to get part of the market and that's to the detriment of the consumers," adds Sewell. No matter what mail-order groups may charge, no distant dispensing hub can provide what community pharmacists do every day: help protect people from dangerous drug interactions and make sure they are getting the right drug at the right price. "That's how you avoid adverse drug interactions. You need face-to-face contact."
The NCPA has also been lobbying for H.R.1671, the Community Pharmacy Fairness Act, which would protect independent pharmacists from antitrust laws when negotiating PBM contracts as a group, essentially giving them considerable added leverage in talks.
But any arguments that they make regarding PBM business practices will be met by an industry armed with a government report that backs them to the hilt.
John Carroll, a freelance writer living near Austin, Texas, has been a Managed Care contributing editor for four years.
---
Our most popular topics on Managedcaremag.com
---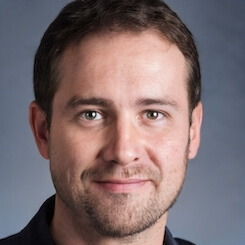 Paul Lendner ist ein praktizierender Experte im Bereich Gesundheit, Medizin und Fitness. Er schreibt bereits seit über 5 Jahren für das Managed Care Mag. Mit seinen Artikeln, die einen einzigartigen Expertenstatus nachweisen, liefert er unseren Lesern nicht nur Mehrwert, sondern auch Hilfestellung bei ihren Problemen.