If the next pandemic is anything like the 1918 outbreak, some small regional health plans might see their membership decimated, or worse
With worries about an avian influenza pandemic running rampant, it is reasonable to wonder about how such an event would affect the financial health of insurers in the United States. Well, go ahead and wonder, but don't expect meaningful answers just yet. That's because the tremendous uncertainty surrounding the nature of the next influenza pandemic, be it based on the H5N1 virus or some other strain, extends to economic predictions, too.
We don't know when — or whether — there will be a bird-flu pandemic. We don't know how virulent it would be. We don't know which segments of the population would be most vulnerable. We don't know where outbreaks would occur or how fast they would spread. We don't know whether an effective vaccine would be available. If a vaccine is available, it's possible that very high doses would be required, and that each patient would need two doses to develop immunity, but that hasn't been ascertained yet, either. And we don't know whether a vaccine would be available in sufficient quantities and in sufficient time to be administered before the arrival of the disease. (We do know that supplies of the antiviral agent oseltamivir [Tamiflu] are likely to be grossly insufficient for stanching a pandemic — assuming that a strain of the virus that is resistant to oseltamivir does not emerge.)
In the improbable event that a vaccine is available in a timely fashion and in sufficient quantity as a pandemic approaches, health plans at first would focus on immunization programs, presumably complementing efforts by public health officials in an effort to vaccinate as many people as possible.
In the more likely event that vaccine supplies are not abundant, priorities would have to be set to determine who receives vaccinations and who does not, and these priorities presumably would affect the resulting morbidity and mortality profiles in a population, with attendant financial consequences for some health plans (but not others, owing to unpredictable variations in the disease pattern). To reduce mortality and morbidity, it's likely that high-risk patients would be at or near the top of priority lists for immunization.
In a pandemic, between 15 percent and 35 percent of the total population might become clinically ill — again, no one knows. These percentages represent the gross clinical attack rate, which is defined in terms of measurable economic impact, such as missing half a day of work or visiting a physician's office. The attack rate is less than the rate of infection, because some people who are infected remain asymptomatic.
Disrupted routines
Once patients began presenting with signs and symptoms of the flu, normal office routine would be disrupted for the duration of the pandemic in a given locality, which might extend from six to 12 weeks (yet another unknown variable). Physicians' offices could be overwhelmed by panicky patients seeking treatment for the flu or for pre-existing conditions exacerbated by the flu. The health economist Martin Meltzer, PhD, and colleagues at the Centers for Disease Control and Prevention have estimated, assuming a 1968-type pandemic (the least lethal of the three 20th century pandemics) were to occur, that an influenza pandemic might generate between 18 and 42 million outpatient visits, depending on whether the gross attack rate was 15 percent or 35 percent. At the same time, patients without the flu could be expected to cancel routine and even nonroutine appointments (or have them canceled). Some missed appointments might have short- and long-term clinical and financial ramifications related to the development or worsening of some disease or condition that otherwise might have been prevented.
Some patients would require hospitalization — estimates by Meltzer et al. (using a 1968-type pandemic) range from a mean of 314,000 to a mean of 734,000, depending on whether the gross attack rate is 15 percent or 35 percent. In a report released in early November, the Department of Health and Human Services (HHS), assuming a 1918-type pandemic (the most lethal of the 20th-century pandemics) might occur, said hospitalizations could range from 839,000 to 9.6 million.
An unknown subset of hospitalized patients would need expensive intensive care and ventilators. Even during normal conditions, hospitals have few empty beds, and ICU capacity is limited. To accommodate increased demand during a pandemic, the length of stay might be shortened. But the limited number of hospital beds (and personnel to staff them) essentially caps a health plan's outlay for members requiring hospitalization.
The CDC's model suggests that the major economic impact of a flu pandemic would stem from lost productivity owing to mortality, which could range from 89,000 to 207,000 deaths, based on gross attack rates of 15 percent and 35 percent. The HHS goes even further, saying up to 1.9 million Americans could die. (In a normal nonpandemic year, about 2 million deaths occur in the United States, including perhaps 35,000 from ordinary flu epidemics.) Outpatient care and hospitalizations would account, respectively, for only 8 percent and 3 percent of total economic losses, and those percentages include some indirect costs (days lost from work). Thus the financial impact of a flu pandemic varies tremendously, depending on the viewer's perspective.
High-risk patients
In keeping with the experience in the flu pandemics of 1918, 1958, and 1968, at least half the deaths would be expected to occur among people younger than 65. What's interesting about the mortality estimates in the CDC's model is that high-risk patients (i.e., patients with a pre-existing condition that makes them more likely to need health care services if they contract the flu) are expected to account for 85 percent to 90 percent of all deaths, even though such patients constitute only 15 percent to 25 percent of the U.S. population.
High-risk patients with conditions such as asthma, emphysema, and heart disease tend to be high-cost patients. From an actuarial perspective, a pandemic that causes excessive mortality among high-cost patients probably would provide no reason for a health plan to raise premiums. On the other hand, an interesting aspect of the Spanish Flu was that it killed large numbers of young adults who were otherwise healthy. Should the bird flu pandemic of, say, 2008 follow that pattern, some small, regional health plans might see their membership decimated, or worse, with substantial numbers of healthy members who would have paid premiums for years and years being precipitously removed from the rolls.
Anyone interested in constructing economic models of what might happen during a flu pandemic might wish to examine two pieces of software, FluAid 2.0 and FluSurge 1.0, that were developed by the CDC. These tools might provide a convenient starting point for constructing a financial model of a flu pandemic, even though they weren't devised with that intention. (See "Further Reading and Resources," below).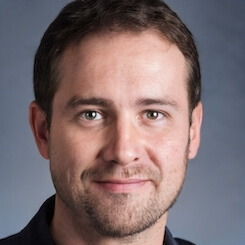 Paul Lendner ist ein praktizierender Experte im Bereich Gesundheit, Medizin und Fitness. Er schreibt bereits seit über 5 Jahren für das Managed Care Mag. Mit seinen Artikeln, die einen einzigartigen Expertenstatus nachweisen, liefert er unseren Lesern nicht nur Mehrwert, sondern auch Hilfestellung bei ihren Problemen.