B-cells and their markers, once overlooked in the pathophysiology of rheumatoid arthritis, may hold the key for a new treatment regimen
Recently an elderly woman looked with excitement at her first great-grandchild. As with all mothers, young and old, she is filled with the irresistible urge to cuddle the miracle of life facing her. As she looks upon the three generations before her, she is saddened because at one time she was a pillar of strength, a woman who lived through the Great Depression and World War II, and the struggles of the past nearly 80 years. Yet she is incapable of lifting this precious infant.
Her joints have been destroyed by a disease as old as the ancient pyramids — rheumatoid arthritis. Struck with RA as a young woman, she has lived through generations of treatments. These drugs failed to stop the relentless march of destruction that deformed her joints to the point that she cannot even hold a newborn without support. She is forced to sit, a soft pillow placed on her lap and the precious child lying on the pillow for her to view and touch with her twisted fingers, but not to hold and cuddle.
But more on this remarkable matriarch later.
We must fast-forward to the world of biotechnology and the seemingly impossible advance of knowledge of the past several generations.
One of the most exciting aspects of living in the era of biotechnology is the study of the intricate relationships of a disease process and the various causes and vectors. Each day we are faced with rewriting our textbooks as we discover that our previous understanding is incomplete, misleading, or outright wrong. We have also discovered that seemingly simple processes, once placed under the bright light of scientific investigation, have become much more complex with the resultant need to readjust our thinking on how to attack a disease.
Disease vectors have developed numerous pathways to damage humans at the subcellular level. This understanding must force managed care decision-makers to rethink their formulary development, as there is seldom a true "equal alternative" or "class effect" or "equivalent" therapy as we discover the immeasurable diversity in the biologic soup that we call life.
Changing views
For more than 20 years, conventional knowledge had dictated that T-cells were the primary mediator of RA. For nearly eight years, rheumatologists have had access to the biologic response modifiers that affect the T-cell mediated TNF-* system. But even with treatment using the traditional DMARDs, 80 percent of patients with RA will experience disability and reduced life expectancy. Many have benefited since the introduction of the biologic response modifiers that target the T-cell-mediated production of TNF-*. But a substantial percentage of patients have a suboptimal response, forcing us to look for another pathway to manage this destructive disease.
There has been an emerging recognition that another line of cells, namely the B-cells, contribute significantly to the pathophysiology of RA. This recognition started nearly 30 years ago, but the relative contribution of the B-cell to RA when compared to the T-cell was considered minor. Intense investigation of immune cell components has led clinicians to understand the natural history of B-cell development from stem cells to plasma cells to early B-cells (where, incidentally, a unique cell surface marker, the CD20, develops) to mature B-cells. The precise mechanism by which B-cells contribute to the pathophysiology of RA is not fully understood. Postulated mechanisms include the production of rheumatoid factor, autoantibodies, antigen presentation by direct cell-to-cell interaction, and production of cytokines, TNF-*, and interleukin 6 and 10.
CD20 marker
Targeting the CD20 marker (CD is an abbreviation for clusters of differentiation) has been found to be an effective mechanism to selectively deplete B-cells. Because the CD20 marker is not present on stem or plasma cells, these cells are not destroyed when an antibody to the CD20 marker is used.
There are several selective CD20 depletion antibodies already approved by the FDA. Rituximab (Rituxan) was approved in 1997 for non-Hodgkin's lymphoma, and has received extensive attention as a therapeutic alternative for RA. Rituximab is an anti-CD20 monoclonal antibody that is genetically engineered using the variable light- and heavy-chain regions of the murine anti-CD20 antibody. Rituximab is thought to kill B-cells through a variety of pathways.
A five-patient open label trial using rituximab and cyclophosphamide conducted in 2001 demonstrated that in at least a subset of patients who did not respond to methotrexate or the TNF-* agents, B-cells played a critical role in rheumatoid synovitis. The synovium is the lining of the joint. Synovitis is the actual diseased tissue, which causes damage to the joint itself. The study led to further international randomized controlled trials to determine the precise role of this novel therapy. It is not the intent of this column to review each trial, but suffice it to say, the results are exciting.
Depending upon the trial, the active arm of the studies used rituximab alone, rituximab plus cyclophosphamide, or rituximab plus methotrexate. The patients who received a placebo were given methotrexate alone. The rituximab was administered in two intravenous doses, ranging from 500 mg to 1,000 mg over several hours, administered two weeks apart.
Results show that patients given rituximab did significantly better than the patients in the methotrexate control arm on the ACR 20 (a common clinical measure of arthritis activity) at 24 weeks and 48 weeks. The rituximab arms rapidly reduced B-cell counts, erythrocyte sedimentation rate, and rheumatoid factor. Adverse events were primarily associated with infusion reactions. This common reaction can be significantly reduced with immediate premedication with oral corticosteroids. Repeated exposure results in less severe reactions. Severe reactions, although rare, include hypotension, angioedema, hypoxia, and bronchospasm precluding home infusions.
"Significant savings"
Of great interest to managed care is that it appeared that both the 500 mg and the 1,000 mg doses of rituximab are effective — presenting the possibility of significant savings.
It is expected that rituximab will receive an RA indication very soon. The precise indication is uncertain but it is likely to include a failure of one of the existing anti-TNF-* therapies. The precise dose is still undetermined, but the possibility remains that this therapy will be competitively priced with the existing biologics. I encourage managed care decision makers to keep watch, as it is likely that there will be significant demand for this agent should it be approved by the FDA.
We are now faced with the inability to clearly lump the various biologic response modifiers into a single category, leading to a much more complex management challenge. Also, given the infused delivery method, managed care will have to critically evaluate the office infusion costs.
But let's return to the matriarch introduced at the beginning of this column. That lovely lady is my mother-in-law, Eleanor, and the baby is my first grandchild.
Although this development is not going to reverse the decades of destruction RA imposed on her, it will offer an alternative to thousands of Americans faced with limited or no response to the existing agents.
MANAGED CARE 
February
2006
. ©MediMedia USA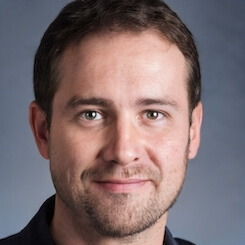 Paul Lendner ist ein praktizierender Experte im Bereich Gesundheit, Medizin und Fitness. Er schreibt bereits seit über 5 Jahren für das Managed Care Mag. Mit seinen Artikeln, die einen einzigartigen Expertenstatus nachweisen, liefert er unseren Lesern nicht nur Mehrwert, sondern auch Hilfestellung bei ihren Problemen.