Health Plan Design
Aetna, Cigna, Humana, and others are taking a variety of approaches in supplying information to members who are paying more out of pocket
Cigna is shooting for actionable information, while Aetna likes the concept of patient empowerment and Humana hopes to provide one-stop shopping. But everyone rallies around the term price transparency to describe an onslaught of information being introduced to support consumer-directed health care plans.
The wide range of information strategies, however, shows that, when it comes to so-called transparency, the right approach has not yet become clear.
All over the map
Some managed care organizations are posting physician rates, while others publish hospital prices. At least one is focusing on the cost of individual services — say, a basic office visit — while some opt to provide the bundled costs of treating a specific diagnosis. A few put a priority on helping their members budget health care spending, while others want members to compare prices.
The only uniformity, perhaps, is that every MCO expects to provide more price information in the future.
"We know this is just the beginning," says Beth Bierbower, vice president for product innovation at Humana. "But this is a place to start, and then we can grow from there."
"In the not-too-distant future, consumers will approach the purchase of health care with the same level of deliberate thought, comparison shopping, and long-range planning that they give to other major purchases," says Dexter Campinha-Bacote, MD, Aetna's medical director for Ohio.
The cost of having a baby — from first prenatal visit to the postpartum exam — at every hospital in the market? Out-of-pocket expense for an MRI at a hospital versus a freestanding facility? The charge for wheelchair rental from every medical equipment company? All available in a few clicks on the computer screen.
"I think it will be, in five years time, completely transparent," he says.
In making lots of financial information available to members, MCOs are acknowledging that the world is changing, courtesy of the emerging acceptance of consumer-directed health care plans. The high-deductible plans accounted for only 1 percent market share in 2004, but they are forecast by Forrester Research to reach 24 percent share by 2010.
That means that millions of Americans are — or soon will be — newly motivated to know how health care decisions will hit their wallet. This explains why, during 2005, most major health plans rolled out so-called decision-support tools on their Web sites. Their idea is that just as a consumer uses price and quality information to decide which car to buy, a consumer needs price and quality information to decide which health care provider to use.
"We strongly believe that the more information a consumer has about health and health care options, the better the decisions will be," says a WellPoint spokesman.
Even as managed care organizations scramble to provide price information, some worry that the effort is misguided. Jay Savan, health and welfare practice leader at Towers Perrin's St. Louis office, says he cringes when he hears people talk about price transparency as the key to consumerism-directed plan design.
In his view, the car-buying analogy does not translate because health care is more complicated — a treatment that works for one person may not work for another, for example — and because of the emotional component of health care decisions.
"I'm a Web guy — I pay my bills on the Web, I do everything on the Web," he says. "But decision support tools only extend so far; when my 4-year-old daughter is sick, I want to talk to a clinician."
Distraction?
While price information may be useful at the low end of the claims curve — for routine office visits, for example — and for prescription drugs, he thinks that publishing price information for many services may be more a distraction than a real benefit.
"I think it is a humoring of the market," he says. "You want prices? We'll give you prices. You won't necessarily know what to do with them, but you'll have prices. Most people aren't prepared to make health care decisions based on price; they seek value."
Savan thinks that the emphasis on health care consumer involvement, if it is going to work, requires patients to take more responsibility for health status and decisions that have nothing to do with comparison-shopping.
"The big issue is 'Should I have the surgery? What are the alternatives? If I have it, how do I keep from being readmitted later?'" Savan says. "How do we get people to value their health as their most important asset?"
Although many MCO insiders may agree with at least part of Savan's perspective, few expect the push for price information to go away.
Aetna's Campinha-Bacote says that Ohio Department of Insurance officials have their eye on Aetna's price-information pilot in the Cincinnati market.
"It is their hope that the industry will move in this direction on its own so that they won't have to legislate it," he says. "They are moving in a direction of transparency, based on a belief that this is the way it should be."
Ann Womer Benjamin, director of the Ohio Department of Insurance, says her department has been instructed to help lower the cost of health insurance for the state's citizens, and to encourage consumers' participation in managing their health insurance costs. Urging more cost transparency from insurers is one strategy for doing so.
Getting a jump on legislated price disclosure, the nation's largest MCOs are going public with their own ideas of what they have decided that consumers need to know.
Physician services. In its Cincinnati-area pilot, Aetna provides physician-specific rates for 25 common services, such as the incision and draining of an abscess. Aetna shows its negotiated rates for the total cost of services, not just copayments or coinsurance amounts.
The strategy, Campinha-Bacote says, is to provide members with information that helps them budget. While the information would allow doctor-shopping, that's not the goal. And the price information is not yet tied to quality data.
"I would say that there is a very strong possibility that there will be quality parameters that will be part of the price transparency tool," Campinha-Bacote says.
Although feedback from members has been encouraging, no date has been set for the physician price information to be rolled out to Aetna's other markets. Campinha-Bacote expects that the physician price initiative will go national before other types of specific data are introduced. The tool compares hospitals based on the number of patients treated per year, complication rates, mortality rates, and length of stay.
Hospital-based services. Humana, by contrast, provides its members with estimated out-of-pocket costs for inpatient treatment of a specific diagnosis. "For most consumers, being admitted to the hospital is a pretty big deal, so we know that that information would be something that would be very important to them," Bierbower says.
The cost information includes a range of medical services — for example, surgeon and anesthesiologist fees, along with everything else that goes with a treatment — but only for the patient's out-of-pocket outlay, not the total cost. And, in another contrast to Aetna's approach, Humana provides the price information to all its members, regardless of the type of coverage they have.
Humana's Compare Hospital tool allows a member to compare costs for up to five hospitals for the same procedure. Despite that, Bierbower says, Humana's primary goal is to help members budget health care spending, not to encourage comparison-shopping.
Rather, Humana thinks consumers are more interested in combining the price information with other data — complication rates, number of procedures performed, mortality rates and lengths of stay — to choose which hospital to use. That information, coming from Medicare or state reports, is linked to the cost information on Humana's Web site.
"Knowing that a hospital treated a large number of people for heart attack, that's very important [for heart patients]," Bierbower says. "It's also very important that they have fewer deaths."
Outpatient procedures. Cigna has established several criteria for determining what type of pricing information would be valuable to consumers. The company is focusing on services in which the variation in cost between providers is substantial and members are probably willing to choose a provider because of cost.
"We wouldn't see someone necessarily changing their primary care physician if there's a couple dollars difference, but they are very willing to change the place of service for an MRI if they can save hundreds of dollars," says Jake Biscoglio, head of product development for consumer products at Cigna.
In a pilot project that's set to begin early this year, Cigna will provide facility-specific price information for 19 ambulatory surgical procedures, such as an endoscopy or arthroscopic joint procedure, and for radiology services, including CAT, MRI, and PET scans. This strategy encourages comparison-shopping and allows Cigna members to know their out-of-pockets costs up-front.
Biscoglio says outpatient procedures are well-suited for Cigna's goal of providing what he calls actionable information. The nature of the services is such that members typically have some lead time to make an informed choice, and a wide supply of providers allows for a true choice.
That strategy, Biscoglio says, will evolve as Cigna and its competitors add information and refine the way it is delivered.
"The challenge is to make that information meaningful and appropriate," he says.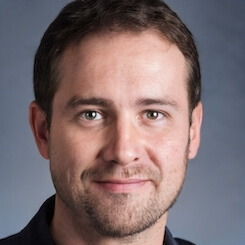 Paul Lendner ist ein praktizierender Experte im Bereich Gesundheit, Medizin und Fitness. Er schreibt bereits seit über 5 Jahren für das Managed Care Mag. Mit seinen Artikeln, die einen einzigartigen Expertenstatus nachweisen, liefert er unseren Lesern nicht nur Mehrwert, sondern auch Hilfestellung bei ihren Problemen.