The whole is often greater than the sum of its parts, and that is proving to be the case with health plans. Will we end up with just 4 or 5 competitors?
Strategically speaking, the executives at John Deere Health Care could see themselves being outflanked by the competition. For years, the managed care company — an outgrowth of the heavy agricultural machinery maker — had built up its membership in small Midwestern markets that didn't hold much attraction for the big players.
But recently, that began to change. Not only were bigger MCOs beginning to push their way into the smaller markets, but they were offering broader provider networks in the process.
"We saw going forward that our outlook would be that it's going to be harder to compete," says Deere & Co.'s Ken Golden.
So in November, Deere & Co. took a $500 million offer on the table from UnitedHealth Group. And there's an added advantage to the deal, says Golden: Hooking the manufacturer's workers up with the nation's second-largest insurer looks like a good deal for employees as well.
Says Golden: "The fact that all of our employees can now have services with a much broader access was an important part of this."
There's nothing new about mergers in the managed care field; providers have been complaining for years about the steady consolidation. But analysts and investment bankers say that this year saw several new trends emerge to help accelerate the kinds of mergers and acquisitions that have become commonplace.
Depending on who's doing the talking, the giants in the managed care field — and some of the strong regional outfits — have been driven to the bargaining table by national companies' desire to offer a similar set of health plan benefits to their employees no matter where they operate facilities. Some mergers are adding real product muscle, particularly in the area of Medicare, to the buyers' offerings. And the proven ability to generate greater profits from a growing membership base has aroused steady cheers from Wall Street at a time when buyouts still offer a direct shortcut to rapid growth.
Meanwhile, the acquisition targets are being selected to avoid antitrust pushback from regulators. And despite the often outspoken opposition of physician and hospital groups, several analysts in the field maintain that these same mergers are likely to continue unabated — and unimpeded by all but a small set of state insurance regulators — until just four or five or six national managed care companies remain along with a slimmed down selection of dominant regional companies.
"Everyone is thinking strategically right now," says Court Houseworth, a managing director of Cain Brothers, a health care investment banking firm. "And that means if you're big or small, you're looking for new acquisitions or mergers."
And they're finding them.
| | | |
| --- | --- | --- |
| Who is merging? | Bottom-line benefit | Where it operates |
| WellPoint with WellChoice | A $6.5 billion takeover added 5 million members to WellPoint, which was created in 2004 by the combination of Anthem and WellPoint | New move greatly expands presence in New York City. |
| WellPoint with Lumenos | The $185 million buyout that closed last June gave WellPoint a leading player among consumer-directed health plans | Added 214,000 plan members nationwide |
| UnitedHealth Group with PacifiCare | Big merger completed in December unites two health plans with 26 million members | Nationwide |
| Preferred Care with MVP Health Care | Now have a combined 750,000 members | Upstate New York, Vermont, and New Hampshire |
| Group Health Inc. with HIP Health Plan of Greater New York | Proposed merger creates one plan for a combined 4 million members | Concentrated in New York state |
| HealthNow New York | Looking for a partner and believes it is close to an announcement | New York state |
Last year's announced acquisition of PacifiCare Health Systems by UnitedHealth Group has captured some of the greatest attention, along with WellPoint's decision to buy Empire Blue Cross and Blue Shield soon after the completion of the giant Anthem/WellPoint merger. Both have a long history of rapid expansion through mergers, and WellPoint's new deal promises to create a managed care company that would cover 1 in 10 Americans. WellPoint CEO Larry Glasscock was quick to assert that another recent acquisition — the Lumenos consumer-directed plan — could be rolled out even more efficiently by an expanding company.
Smaller regional players have been teaming up as well. Group Health and HIP of Greater New York agreed to merge into the largest insurer in New York State. And that merger in turn helped convince HealthNow New York to begin talks with a potential new partner of its own.
"From our viewpoint, you still have some pretty stagnant top-line membership growth," says Houseworth. Membership growth acceleration that had fueled earnings earlier this decade has slowed, leaving mergers as a compelling tool for maintaining the kind of earnings-per-share growth rates that Wall Street demands and offering a chance for big players to increase size and scale.
It also doesn't hurt when the managed care company you're acquiring offers a bigger slice of a particular niche in the industry. UnitedHealth, for example, saw that PacifiCare could give it a better position in the Medicare market. PacifiCare also offered a significant slice of California's managed care market, which UnitedHealthcare had essentially left five years ago.
The $60 billion answer
"UnitedHealthcare has spent a little below $20 billion on acquisitions in the last three years and its market value has gone up $60 billion," says Mitchell Kornblit, a principal of Shattuck Hammond Partners, a private investment banking company active in managed care.
In many ways, smaller companies are finding themselves pulled by some tempting offers and, like John Deere Health, pushed by some increasingly demanding operating conditions. New Medicare Advantage products and consumer-directed plans are "more IT-intensive," says Kornblit.
"Consumer-directed health plans have to be tied to health savings accounts," adds Kornblit. "You have to have the technology so that when the consumer goes to the provider, the money is there; which is why United chartered a bank." Medicare, meanwhile, has shifted to payments adjusted for risk, a big shift from paying on a flat scale. Now, to get a higher payment for a 68-year-old patient with congestive heart failure, plans have to prove that the patient has CHF. And that requires a certain sophistication on the IT side of the business.
One reason that smaller managed care companies are merging with larger companies, adds Kornblit, "is that their national account customers are looking for national coverage for their employees wherever they work in the United States. Regional players have trouble providing that national coverage."
"Companies are less and less defined geographically," observes Alexander Domaszewicz, a principal and senior health care consultant at Mercer Human Health & Benefits, formerly Mercer Human Resource Consulting. That's one reason why Humana and PacifiCare have been striving to grow in scope. In fact, says Domaszewicz somewhat ruefully, "I had thought Humana and PacifiCare would be a match made in heaven in creating another large national player."
But even while that scenario has been dashed by the United/PacifiCare deal, the underlying reasons for the statement are still compelling.
"A couple of years ago, a major national union called me and wanted to know if they should change from local to national purchasing," says Roger Feldman, PhD, a health care economist at the University of Minnesota's School of Public Health. "I talked to different people, including health plans and representatives from major corporations, and I found that these companies are really interested in uniformity in benefit design, so employees who moved could have a seamless benefit."
It just makes sense, adds Feldman. Big companies have been among the strongest believers in wellness programs to blunt surging health care costs. And they've been cheering the growing movement toward adopting electronic medical records. Both of those trends are supported by a shift to national contracts with fewer insurers who can help deliver on the Fortune 500's health agenda.
Says Feldman: "The transition to a fully electronic future would be done best if they started with a single national plan that served all of their locations."
Just look at the recent mergers, says Feldman, rattling off Oxford, PacifiCare, and the John Deere HMO. "Why are they doing this? They aren't getting a dominant position in any of those markets. They didn't buy the number one plan in California, New Jersey or Maryland. They're buying a 25-percent market share, staying under the radar screen of antitrust, creating a national network. I see WellPoint/Anthem doing that as well."
Critics weigh in
It's not hard to find critics of the merger trend in managed care. Patient advocacy groups have raised fierce objections to the millions of dollars in bonuses that are handed to executives in the wake of a combination of companies. Eventually, they say, regulators will wake up and see that the consolidation of the health insurance field has led to an unfair balance, where insurers hold the upper hand in wrestling price concessions at the bargaining table.
"It takes many things to get a crescendo effect, and our sense is that we're reaching that point," says Ed Langston, MD, a trustee of the American Medical Association. "There's a continued increase of premiums. I don't know that patients have been the beneficiary of those consolidations, but we do know that profits have risen quite handsomely."
And that profit equation is precisely the reason we'll be seeing plenty more mergers ahead. Unlike the AMA, though, the analysts say that managed care professionals are well aware of where the antitrust line is drawn, and MCOs are not likely to step over into the territory of serious legal trouble. California's insurance regulators have helped to wrest hundreds of millions of dollars in support of charity and low-income care as a condition of their merger approvals. Regulators at the Justice Department recently forced UnitedHealth Group to agree to trim PacifiCare's commercial operations in Tucson, Ariz. and in Boulder, Colo. before it would allow the merger to go ahead. But none has blocked a merger.
"The providers are never happy with anything," says Feldman of their opposition to the mergers. But he is quick to discount their argument that these mergers necessarily undercut providers' clout. "The argument has to be that UnitedHealth at 25 percent in California can bring clout against the provider. I don't see that. It's no more consolidation than before. It's just another name on the door.
"Providers could actually benefit from mergers like this," adds Feldman. "I think companies like United or Anthem could work with providers to make better medical information technology available, work with providers to put in disease management and wellness programs. I don't think it's all negative for the providers. It would be negative if a single health plan became dominant in a single area.
"If Anthem bought Kaiser, that would make it the dominant health plan in California, and then the providers would be right. They'd be facing a health insurance monopolist. But I don't think a merger causes that problem unless it changes local market concentration."
Take the case in Texas when Aetna and Prudential merged, notes Feldman, who was an expert witness for the Justice Department. Aetna conceded the point when it divested some of those local markets inside the state. And it still serves as a model for understanding how to avoid antitrust entanglements.
What's ahead?
"I'd look forward to one of the major regional plans like Coventry or Humana being bought," guesses Feldman. "There aren't a lot of opportunities for the big boys to gobble up a lot of companies. I would not anticipate a merger that drastically increased market power or concentration in any major metropolitan area. I think that would be challenged.
"In Minnesota, we have three big companies: Medica, HealthPartners and Blue Cross. If any two merged that would be challenged." Across the country, says Feldman, you'll eventually see three or four major plans involved in every region, all armed with a full lineup of plan offerings that the big companies are demanding.
And the mid-tier companies like Coventry, Humana and HealthNet will play in a field where everyone is essentially a buyer or a seller, seeking to emerge as a larger, dominant player, says Houseworth.
"You also have some of the provider-owned Medicare and Medicaid plans being acquired. And we'll see activity in some of the specialty businesses — behavioral, dental, or vision."
No one professes to have a perfectly tuned crystal ball when it comes to managed care mergers.
Says Domaszewicz: "You never know how these things are going to play out."
---
Our most popular topics on Managedcaremag.com
---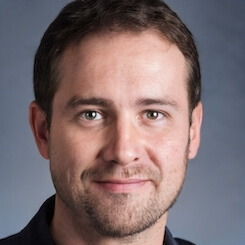 Paul Lendner ist ein praktizierender Experte im Bereich Gesundheit, Medizin und Fitness. Er schreibt bereits seit über 5 Jahren für das Managed Care Mag. Mit seinen Artikeln, die einen einzigartigen Expertenstatus nachweisen, liefert er unseren Lesern nicht nur Mehrwert, sondern auch Hilfestellung bei ihren Problemen.