Health plans, with their view of the complete spectrum of patient care, are in a unique position to identify problems with polypharmacy
Managed care companies are increasingly developing systems for closely monitoring polypharmacy. Physician notification and education remain the most effective way to reduce polypharmacy. And the two most common techniques — medication reviews and disease management — are retrospective. Prospective techniques such as step therapy — an increasingly popular form of prior authorization — are less common methods, but also help control the inappropriate use of multiple medications.
"Reducing polypharmacy through preauthorization reviews and step therapy can be valuable," says Glen Stettin, MD, vice president of clinical products for Medco Health Solutions, the 8-million member pharmacy benefit management company, "especially because step therapy is designed so as to help identify contraindications."
Whatever the methodology, health plan participation is influential in controlling polypharmacy because plans are the only entities that see the entire spectrum of patient care. As information technology evolves and health plans make increasing use of claims data, the potential for addressing the problem of polypharmacy pre-emptively, through step therapy for example, will increase, say Stettin and others. But most plans haven't reached that point yet, and as of now, DM and medication reviews remain the primary resource.
Reviews, education
How can MCOs address this issue? Direct intervention with providers appears to be the most effective route, say researchers, and remains the most common. Many MCO polypharmacy programs include a direct-to-member and a physician component.
Many MCOs conduct education initiatives through disease management programs for problems affecting their elderly patients, including heart failure, diabetes, and falls.
In these programs, members who use five or more drugs within a specified time are identified through self-reporting or through administrative data obtained from pharmacy records, according to research conducted by the drug manufacturer Merck.
Brown bag technique
In one technique that Merck reports as particularly effective, members were sent a brown bag and a letter from the MCO medical director describing the risks of taking multiple drugs. The letter asks them to place all their prescription and over-the-counter drugs in the brown bag and take them to their physician.
At the same time, the member's physician is sent a drug management report that lists all prescriptions filled by the member, including prescriptions the physician may not know about from other providers.
This allows the physician to check for drug duplication and drug interactions. Merck says it sends polypharmacy clinical practice guidelines and other educational items to the physician.
Two studies
Two recent studies point to the effectiveness of such approaches. In one, polypharmacy declined significantly when staff pharmacists reviewed claims. In the other, a managed Medicare health plan did almost exactly what is outlined by Merck, with significant and long-lasting results.
In the November 2005 issue of Pharmacotherapy, in an article titled "Reduction of High-Risk Polypharmacy Drug Combinations in Patients in a Managed Care Setting," researchers from the Henry Ford Health System in Detroit reported that two identical interventions by pharmacists reduced drug costs and numbers of prescriptions in a managed care cohort of patients at high risk for adverse drug events. The pharmacists conducted drug therapy reviews and provided feedback to physicians. "By providing clinical information, decision support, patient self-management support, and care delivery redesign, some of the problems resulting from polypharmacy can be solved," the researchers concluded.
The earlier study was completed in early 2000 at NYLCare in Houston, a Medicare HMO. Involving more than 5,700 geriatric members, it is one of the most extensive ever conducted on reducing polypharmacy. The HMO began by identifying patients at risk through medical records. Because of a lack of currently available technology, that review took two years.
Members identified as being at risk for polypharmacy were sent a letter encouraging them to schedule a medication review with their primary care physician, and each primary care physician was provided with clinical practice guidelines on polypharmacy and patient-specific medication management reports. Patients and physicians were later mailed a survey form to assess the effectiveness of the medication review program on prescribing practices.
Significant results
According to Howard Fillit, MD, executive director of the Institute for the Study of Aging in New York City, the results of the intervention were significant: Of the 56 primary care physicians who responded to the survey, 61 percent reported that the medication review program was "very" or "somewhat useful."
Thirty-five percent reported discontinuing unnecessary medications, and 23 percent reported decreasing the frequency of dosing. Overall, 45 percent of physicians reported making at least one change in their prescribing to a member at risk for polypharmacy. "These are significant changes in prescribing by physicians," says Fillit, who led the research. "Physician feedback is effective in decreasing the risk of polypharmacy among elderly populations."
Contributing Editor Martin Sipkoff is a health care journalist who lives in Gettysburg, Pa.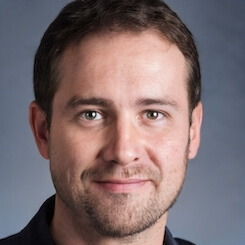 Paul Lendner ist ein praktizierender Experte im Bereich Gesundheit, Medizin und Fitness. Er schreibt bereits seit über 5 Jahren für das Managed Care Mag. Mit seinen Artikeln, die einen einzigartigen Expertenstatus nachweisen, liefert er unseren Lesern nicht nur Mehrwert, sondern auch Hilfestellung bei ihren Problemen.