Health Plan Design
Fifty bucks to fill out a questionnaire, a discount on a membership at the gym — these are some ways to get members to make a commitment
The connection between getting a flu shot and enjoying a free three-day stay at a Marriott hotel would be lost on many people — but not on participants in the Destiny Health Vitality program.
The Chicago-based consumer-directed health plan offers incentives — from frequent flyer miles and hotel packages to movie tickets and portable DVD players — to encourage members to improve their health. Destiny's Vitality Bucks are among hundreds of incentives being offered by health plans and employers to lure people off the couch and away from the refrigerator.
"We have seen that Vitality does work and it does lower health care costs," says Stuart Slutsky, a vice president of Destiny Health, one of the early entrants in the consumer-directed movement.
Jack Bastable is a benefit consultant at Cbiz Inc., a consulting and business services company, who has been preaching wellness to corporate America for nearly two decades. He says that incentive programs have been around for years, but are gaining momentum as employers and health plans look for new ways to communicate their message.
"The wellness programs for the last 20 years have been about sharing a ton of information — 'Rah-rah, go get 'em, you can do it' — and that didn't have any impact," he says. "What speaks a universal language? Money."
Most wellness incentive programs are provided by employers, but many health plans support their clients' incentive programs in some way — and some MCOs offer their own incentives.
At Blue Cross & Blue Shield of North Carolina, for example, the Blue Points program rewards plan members who are active for 30 minutes a day or more. Going to the gym counts the same as gardening, biking, or any other get-moving activity. Members log their activities on the health plan's Web site to accumulate points that can be redeemed for prizes such as pedometers, T-shirts, gym bags, and compact disc players.
About 60,000 members are enrolled in Blue Points, and some 21,000 of them logged activities in December. The managed care organization pays for the program to improve the health of its members, thus reducing future costs.
Health club discount
A more typical incentive that a plan might offer is a rebate on health club fees to encourage members to actually follow through on their plans to get fit. HealthPartners and its two main competitors in the Minneapolis-St. Paul market all contribute $20 toward the monthly health club dues of any member who works out eight or more times a month.
Kristie Wanstrom, program manager for HealthPartners' health improvement programs, uses the health club discount program to support the plan's client-based incentive programs. "A lot of employers have their own programs that we feed into," she says. "For example, if you work out eight times, we tell the employer and you get so many points in the company's program."
The philosophy at Destiny Health is that responsibility for incentive programs should fall to the health plan, not the employer.
"We need to be the ones to deliver the right tools, not just a high deductible health plan and savings account, but incentives and encouragement and information," Slutsky says. "We're not looking for employers to do anything beyond what they've been accustomed to."
In some cases, employee health management programs are handled jointly by health plans, employers, and specialty companies. For example, StayWell Health Management shares some corporate clients with Optum, a division of UnitedHealth Group.
"There are significant advantages in the three parties working together in terms of integrating all the elements of a strategy," says David Anderson, vice president for program strategy and development at StayWell. "Increasingly, you're going to see the various parties trying to work together to better integrate both the programs and their communications to have a bigger impact on the employee population." StayWell is part of MediMedia USA, which also publishes Managed Care.
Which incentives work — and why — is the subject of much debate. Bill Whitmer, president and CEO of the Health Enhancement Research Organization, a not-for-profit group that studies employee health management programs, says that it's not clear which incentives motivate what behaviors from which individuals.
"If you ask 10 people what 'best practices' are, you'll get 10 answers," he says. The best-understood incentives are those with the simplest mission.
"Incentives make a big difference in getting people into the process," Anderson says. With no incentive, only about 15 to 20 percent of the employee population will complete a health risk assessment. A $25 incentive can double the rate, and $200 can yield rates of 80 percent or higher, Anderson says.
For health risk assessments to be most useful, high participation is what counts. "If you're only working with 20 to 40 percent of a population, you're limited in how far into that population you reach with your programs," he says. "With very high rates of participation, we now have a snapshot of most of the population on an annual basis and we can also use the data to . . . work with individuals who have particular health risks."
But the "money talks" strategy of convincing workers to complete health risk assessments does not necessarily work when you are trying to change other kinds of behavior. "The next question is 'Can incentives be used on the interventions themselves to drive change?' and there the story is a lot more complicated," Anderson says.
Money alone is not likely to generate long-term change. That's why he advocates tying incentives to program options. For people not yet motivated to stop smoking, for example, incentives can be used to move them into a low-cost program that increases their knowledge and may prompt a future decision to change.
At Blue Cross & Blue Shield of North Carolina, Stinneford says that the effective incentives move members with chronic conditions into disease management programs. For example, a diabetic who participates in the program pays no deductible for diabetes supplies.
"We believe in positive incentives versus punishing people for making unhealthy choices," he says.
Destiny Health's Vitality incentives have helped push 89 percent of plan members to start exercising and 76 percent to change their eating habits, Slutsky says.
That program awards points to members for health status — maintaining a body mass index in the healthy range — and for activities such as getting a mammogram, completing a 5-kilometer race, or receiving CPR certification.
Over the course of a year, a healthy active member can rack up Vitality Bucks that can be redeemed for more than $2,000 worth of merchandise and perks.
"This new kind of currency that's out there is starting to really get people more engaged," Bastable says.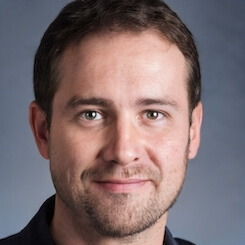 Paul Lendner ist ein praktizierender Experte im Bereich Gesundheit, Medizin und Fitness. Er schreibt bereits seit über 5 Jahren für das Managed Care Mag. Mit seinen Artikeln, die einen einzigartigen Expertenstatus nachweisen, liefert er unseren Lesern nicht nur Mehrwert, sondern auch Hilfestellung bei ihren Problemen.