With access only to claims data, health plans strive to promote the importance of screening to their providers
Depression affects 13 million to 14 million adults in the United States and often occurs with other mental health problems such as bipolar disorder, anxiety, and post-traumatic stress, as well as physical illnesses. It most often affects people between 30 and 44, prime child-rearing years, making it a shadow falling across generations.
"Depression is a major problem, but there's effective treatment available," says Don Bradley, MD, executive medical director of Blue Cross Blue Shield of North Carolina. Although health plans do not have access to patients in a therapeutic setting, they can promote depression screening among providers, members, and employer sponsors. "The key," says Bradley, "is to make sure that any screening that we do is not so obtrusive or takes up so much time or costs so much money that we lose the effectiveness."
What can health plans do to promote this?
Several things
"We can, first of all, let our providers know that screening is important," says Bradley. "We have tried to help our physician providers by developing guidelines for depression screening. We have also done work by identifying patients who may potentially be depressed, to help physicians focus their attention on patients who are at risk. We can't diagnose based on claims data — nor should we — but we can help identify the folks who are at higher risk."
The North Carolina BCBS conducted a pilot study that identified patients with a number of disease-specific conditions and actually implemented mailings to that set of patients.
"We targeted patients with fibromyalgia, asthma, or chronic fatigue syndrome," says Bradley. "Patients with these conditions may be susceptible to clinical depression." By focusing on these disease-specific conditions, the physician can treat the underlying cause and relieve the depressive symptoms.
Humana has also learned. In the past, Humana provided information to physicians in various formats, such as newsletters and reminders regarding behavioral health screenings and their importance. "Beyond encouraging the use of various tools in the office setting, few additional push strategies were employed," says Mark J. Netoskie, MD, a medical officer at Humana. How does that differ now?
"Humana is now targeting physicians with patients who appear to have a need for further evaluation," says Netoskie. "For example, patients taking antidepressants for more than a year without a diagnosis or claim for therapy services are potential candidates for review by the physician. The patient's physician is notified by the plan. By providing patient-specific information to the provider, we find that these data are more relevant and actionable. We plan to increase these communications this year."
At the end of 2005, the insurer incorporated additional screening questions regarding mental health within a health risk assessment tool. The health plan worked with employers on strategies to promote completion of the assessment. "We will have more data on the success of these strategies over the 2006 plan year," says Netoskie.
When it comes right down to it, "We are at the mercy of claims codes," continues Netoskie, and therein lies the problem. "Unfortunately, if we are reviewing claims for depression or other psychiatric illnesses, we may not see the appropriate diagnostic code provided by the physician." There are two explanations for this: One is that the physician may fear misdiagnosing; another has to do with the stigma attached to depression.
Netoskie notes that "there are many more patients taking behavioral health prescription drugs than there are patients with behavioral health diagnoses. Some physicians may not be aware that they can be paid for behavioral health evaluation and management and so do not code for it on insurance claims.
"Others may simply overlook this diagnosis as incidental to the overall visit. Still others may be hesitant to label a patient as depressed or bipolar."
It is difficult for health plans to get information about a member's mental state. Patients talk to their doctors, and that kind of rapport requires a level of comfort that cannot be realized at the plan level. That's why plans rely on physician providers to recognize the red flags.
But even if a plan could get more information, what could it do?
Blue Cross Blue Shield of North Carolina went so far as to distribute "tool kits" to providers that consisted of information that encouraged depression screening and a copy of the Zung Depression scale, a "well-researched and tested clinical tool that has tear sheets for the physician to give to the patient while he waits in the waiting room," says Bradley. "It helps to identify the questions that need to be asked and to set a threshold score that suggests that significant depression is present."
There are good instruments available to help primary care physicians screen for depression.
"The latest tool is the PHQ [patient health questionnaire] — the two-question or nine-question version," says Craig Coenson, MD, senior medical director at Cigna Behavioral Health.
An effective screening tool should be easy to implement says Bradley. If two or three questions about the patient's overall mental health can be worked into the examination, all the better.
The argument that screening takes too much time has little foundation, says Netoskie. "There are various strategies that can be used to assess a patient's mental state without derailing the work-up, including the utilization of preprinted self-assessments while patients are waiting, screenings that utilize ancillary professional staff, nurses or PAs, or that provide a computer-based assessment in a HIPAA-compliant location within the office."
Netoskie adds, "There is a direct link between poorly managed behavioral health issues and adherence to other medical concerns. Utilizing some time to assess mental health can, in fact, save future visit time for physicians, especially regarding patients with multiple medical conditions."
"We need the primary care physician's help with treating patients with depression," Coenson says. "One good reason is that in certain geographic areas, there is a lack of availability of psychiatrists. So we want PCPs to use good screening tools; we want to make sure patients with depression are using the right medications and not switching too quickly, so the patient can get back to work. We also want to make sure the physician knows about the resources that are available to help the patient."
"I think we're doing better, but there's more to be done," says Bradley. "Depression screening in adolescents and children is an area that we have not gotten too involved in — particularly with adolescents." The good news is that the disease is "increasingly being recognized and physicians are doing a better job recognizing it than they have in the past — but there's more that we can do."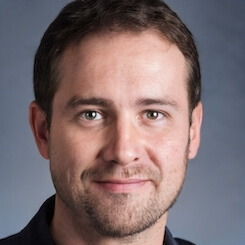 Paul Lendner ist ein praktizierender Experte im Bereich Gesundheit, Medizin und Fitness. Er schreibt bereits seit über 5 Jahren für das Managed Care Mag. Mit seinen Artikeln, die einen einzigartigen Expertenstatus nachweisen, liefert er unseren Lesern nicht nur Mehrwert, sondern auch Hilfestellung bei ihren Problemen.