It's one of the few areas where plans can economize effectively. BlueCross & BlueShield of North Carolina is one of many insurers that are changing members' and prescribers' behavior.
Last year, BlueCross & BlueShield of North Carolina tailored a new offer of generic drugs that was designed to break a critical — and costly — link in the pharmaceutical supply chain.
Anyone who needed a prescription filled for a chronic illness could get the first 30 days free. That way, says Ron Smith, vice president for corporate pharmacy, doctors were more likely to reach for their prescription pad than for one of the branded drug samples on hand.
"We know that's been one of the challenges we've had all along," adds Smith. "Physicians want to see that the medication is going to serve the purpose prior to prescribing it for the long term. And when they provide a sample, most of the time they'll follow up with a prescription of what was provided."
Pulling out all stops
With generic drug prices hammered down in a competitive market and a new generation of expensive branded drugs and biologics pushing prices up at the other end of the market, managed care organizations have been pulling out all the stops to grab members' attention and get them focused on cheaper alternatives.
Tactics include waiving copayments, direct mail campaigns, local ad blitzes, and a new raft of rules that will often require a member to use a generic drug if it is available. The health plans say that they've been rewarded for their aggressive tactics, with conversion rates that have easily outstripped some of their earlier expectations. In the process, they're altering the way drugs are handled by a host of prescribers, and doing it in a way that is designed to block any return to large-scale reliance on branded pharmaceuticals.
The stakes are high. Over the course of 2005 and 2006, pharmacy benefit managers have been carefully tracking the final days on some of the biggest branded medications on the market. Over the course of 2006, blockbusters like Zocor, Pravachol, and Zoloft — totaling $28 billion in annual sales — go off patent (see "Brand name drugs losing their patent" below). By 2010, the tally shoots up to $100 billion. New generics will further fuel a market for generics that now accounts for 53 percent of all prescriptions filled in the United States and is projected by IMS to hit 64 percent in four years. .
Brand name drugs losing their patent in 2005 and 2006
Brand
Generic
Type
Sales in 2003 (billions)
Zithromax
Azithromycin
Antibiotic
$1.396
Pravachol
Pravastatin
Statin
$1.680
Zocor
Simvastatin
Statin
$3.329
Zoloft
Sertraline
Antidepressant
$2.531
Allegra
Fexofenadine
Antihistamine
$1.859
Total
$10.795
Sale of generics in America hit $28 billion in 2005 as the business experienced its fifth straight year of double-digit gains, according to IMS. But a significant slice of that growth has come from "branded" generics that are rolled out by manufacturers after the drug loses its patent.
Past peak conversion rates
With traditional generic drugs available at 30 percent to 70 percent below the branded drug, it's easy to figure out that investments in conversion campaigns can pay big dividends. According to market analysts at S.G. Cowen, every 1 percent increase in generic sales will cut drug costs by 1 percent.
The math worked out for members and for the North Carolina Blues plan last year. Members kept $1.7 million in their pockets and the Blues plan saved $500,000.
Still, it wasn't as successful as the initial across-the-board generic copayment waiver that the plan rolled out in the fourth quarter of 2004.
"We were pleased with what we saw in the 2005 program," says Smith, "but we didn't see the type of significant changes we saw as a result of waiving all copayments. That generic rate achieved in the fourth quarter of 2004 was maintained for the entire year of 2005, with people converting to generic alternatives. They were satisfied, and remained on those alternatives."
So beginning on Feb. 1, the Blues plan swung the comprehensive waiver program back into place, booking radio and television ads and contacting all members by direct mail. It attracted local press and played favorably to local employers. By the end of the month, generic drug use had surged 5 percent, reaching a total of 55 percent of prescriptions. Smith says he will track the program and see how long it should run, estimating that it will probably run at least through July.
At the same time, the Blues plan has launched an electronic prescribing program for local physicians, subsidizing the whole package: a handheld device, wireless connection, and licensing fees. Also, the plan is picking up the cost of customizing the program for the physician's practice — all to help make it easier to call up a generic alternative when one is at hand.
In his market, in PPO programs, Smith has to operate with incentives, coaxing members and providers to make the switch. And he's getting closer to the 60th percentile conversion rate of some of the west coast HMOs, where rules are more readily used to enforce conversion.
Some say the pharmacy managers' jobs have been made easier by two years of headlines on drug safety issues relating to a few of the newer branded drugs.
Whatever the reason, Smith has seen the use of generics swell to an overall 54 percent of prescriptions. That's not bad, considering that just a few years ago Smith would have guessed that his conversion would peak at around 50 percent, he says. And he's been fielding calls from some of those west coast health plans that have been intrigued by his success.
Fabulous thing
These days, pharmacy managers are ready to turn on a dime when a new generic becomes available.
When Zithromax lost its patent on Nov. 1, Medco Health Solutions was ready and waiting to initiate new incentives when a generic rolled out on Nov. 14. And that was for an acute care drug, not the chronic care drugs that can really drive lower costs through the mail-order pharmacy.
"As soon as a generic supply is acquired, we're essentially able to flip switches," says Glen Stettin, MD, vice president for clinical products for Medco, the country's largest pharmacy benefit manager by revenue ($38 billion). "Unless a doctor insists, the generic drug is going out." That approach has brought conversion rates that earlier would have been considered just about impossible.
Several years ago, says Stettin, about 30 percent of the medications they handled were generics. Now that's over 50 percent of prescriptions. With 19 blockbusters about to lose patents, that is likely to rise into the 60-70 percent range.
"From a payer's standpoint," says Stettin, "that's a fabulous thing."
Waiving copayments
"Consumer Reports Best Buy Drugs has stated that generic Zocor can save CMS over $8 billion a year if it's used more often," says WellPoint's chief pharmacy officer, Robert Seidman. He plans to reap whatever savings he can right alongside Medicare.
"We've already begun communication with our members," he adds. WellPoint is in its second or third round of communication, getting the message to 177,000 members who are currently taking a sole-source brand cholesterol-lowering drug and waiving the first round of copayments to make it as appealing as possible.
Some of the most successful plans have been working these incentives the longest. And every year brings fresh tweaks to their programs. At WellPoint, the most recent tweak was making sure that all generic drugs were on the lowest-cost drug tier in 2006.
"We use the generic version of brand name drugs 95 percent of the time," says Seidman. "In the Generic Select program, we'll send postcards and letters to members taking sole-source brand names that have therapeutic generic alternatives, waiving copayments for conversion for four to six months. And what we've seen is a phenomenal interest in generic utilization."
The reason why health plans have an urgent task at hand, adds Seidman, is to prepare themselves for the biotechnology sticker shock that's ahead. The greater generic use they can promote at the low-cost end of the market, the better they'll be prepared to cover the high-end drugs flooding in at the end of the drug development pipeline.
"What's most important here is my responsibility to remove inefficiencies from the drug delivery process so we have the ability for broad-based affordable health care," says Seidman. "By increasing the utilization of gold-standard generic medications, it makes it easier to afford next-generation biotechnology drugs that cost hundreds of thousands of dollars a year for therapy.
"Only 100 or so biotechnology drugs are available today and there are 600 in the FDA approval process. Today, biotechnology drugs represent 15 percent of the drug budget, but in a few short years that will double to 30 percent and that will put a strain on individual insurers' ability to afford premium increases."
WellPoint put all generic drugs on the lowest-cost drug tier this year, says the plan's chief pharmacy officer, Robert Seidman. "We use the generic version of brand name drugs 95 percent of the time."
---
Our most popular topics on Managedcaremag.com
---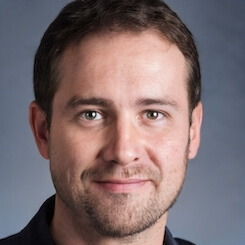 Paul Lendner ist ein praktizierender Experte im Bereich Gesundheit, Medizin und Fitness. Er schreibt bereits seit über 5 Jahren für das Managed Care Mag. Mit seinen Artikeln, die einen einzigartigen Expertenstatus nachweisen, liefert er unseren Lesern nicht nur Mehrwert, sondern auch Hilfestellung bei ihren Problemen.