As some pretty costly, yet very useful, drugs are introduced, will new formulary designs deny access to needy patients?
Contributing Editor
Last year, one of the managed care clients that works with the advisers at Towers Perrin had a single member whose drug bill topped a million dollars. It's the kind of money that quickly captures a lot of attention. With the drug pipeline brimming with pricey new biotechnology therapies, pharmacy benefit managers across the country have had to start preparing for the sort of price shocks that one usually associates with emergency care.
Insurers and employers have been shifting more and more of the cost of high-priced biologics and of questionably significant pharmaceuticals to members. Some have been able to get a lot more creative in their management by going beyond the traditional three-tier approach with fourth and fifth tiers that are classifying drugs — and stratifying prices — in brand new ways.
Feeling the pain
Whichever way they slice it, though, Ron Lyon, the national pharmacy practice leader for Towers Perrin, sees an underlying trend that marks each new plan.
"The move is to tie members' payments to the true cost of the drug," says Lyon. "The higher the cost of the drug, the more they'll pay and the more incentive they'll have to choose lower-cost medicines. Everyone will eventually be in this consumer-type engagement. Sometimes we privately refer to it as people feeling the pain."
As PBMs grapple with a host of pricey new "lifestyle" drugs for impotence or weight, and with a new generation of biologics — many with no less-expensive alternatives — these new wrinkles in the drug benefit are often a straight shot at simple cost-sharing. That trend in turn has triggered an argument over whether these new tiers and higher copayments are dissuading a growing number of people from getting the drugs they need to stay out of the emergency department.
Lyon and others in the field are also quick to add an important caveat: The debate over biologics is not always going to be that simple. Many members with serious ailments are finding that some health plans and employers are making important distinctions, lowering charges to make sure that members don't feel priced out of a market for a drug they avoid at significant peril to their health. And sometimes, new tiers that include only partial payment cover biotechnology therapies that were once completely off-formulary.
How it works
"There definitely has been an increase in movement to more than a three-tiered approach," says David Dross, a health care consultant at William M. Mercer. "Health plans and sponsors are seeing less value in the traditional three-tier structure and are implementing an alternative structure, with the fourth often for lifestyle drugs and the fifth for specialty pharmaceuticals."
Or vice versa.
"On the fifth tier, and these aren't exact," says Lyon, "there are often things like lifestyle drugs. We will cover, say, half of smoking cessation drugs, but there are many variations. A fifth tier could be 50 percent cost sharing for weight-loss drugs, Viagra, and so on."
That's not all bad news for members.
For a growing number of companies, the 50–50 split is a brand new subsidy — a new incentive for keeping workers on payrolls for years to come, says Lyon. Health plans with high attrition levels, though, often bow out of offering such drug incentives.
MCOs with lots of members are already starting to grapple with how they will approach tiering with plans that roll out in 2007. Dross says it's likely that we'll see more plans move "lifestyle" drugs like Viagra or fertility medications into a special tier. All the drugs are likely to be more expensive than the average therapeutic, but also likely to be drugs that the plan would want to provide some coverage for. The fourth tier could also be reserved for some biotechnology drugs that can cost $3,000 or more a month.
Long haul
That's not a short-term expense.
"They are the kind of drugs where the members are going to need to take them for the rest of their lives, or a very long time," says Dross. Health plans are acutely aware of the expense. "A greater and greater dollar spend is on biotechnology drugs. Out of the top 20 drugs by cost, three, four, or five will be specialty biotechnology drugs that are taken by a very, very small percentage, but because of their expenses show up on the top 20 lists."
Copayments for these drugs are designed to be significantly higher, often running $100 or more. But Dross is quick to add that that is still a deep discount from what they would cost members if they were left to pay completely out of pocket.
"They're trying to manage it better," adds Dross about insurers. "There really isn't a generic alternative. It's really more about [shifting cost]."
The Employer Health Benefits 2005 Annual Survey, published by the Kaiser Family Foundation and Health Research and Educational Trust, shows that average copayment in the fourth tier jumped from $48 in 2004 — the first year it was tracked — to $74 in 2005 (see "Among Covered Workers Facing Prescription Drug Copayment Amounts, Average Copayments, 2000–2005"), far and away the biggest single leap in copayments of any tier that they track.
Generic drug copayments, by comparison, stayed flat at $10 and nonpreferred copayments edged up from $33 to $35. While only 4 percent of workers were in drug plans with four or more tiers last year, that's up from 3 percent in 2004, says Jon Gabel, a vice president at the Center for Studying Health System Change. He believes the trend is clearly up for companies considering multitier options.
"I do think we'll see an increase," says Gabel, which will in turn breed a likely response. Also, as many of these drugs in top tiers have no lower-cost alternative, "I think by imposing higher copayments you will reduce the use of these drugs."
Referenced base pricing
"With specialty drugs, there really is no silver bullet. There are a lot of silver-plated bullets," says Ron Smith, vice president for corporate pharmacy at BlueCross & BlueShield of North Carolina.
The plan added a fourth tier for biologics last October, with coinsurance requirements instead of copayments. There's an out-of-pocket maximum of $100 for a prescription.
Smith is acutely aware of the high barrier that $100 presents to members.
"Based on our research, if the copayment is greater than $25 to $30, members begin to make different choices."
As a result, he adds, wherever it could, the plan has named a preferred biologic and put it in the third tier with a $40 or a $50 copayment. That would encourage a member to try, say, Enbrel for rheumatoid arthritis before moving to a more expensive agent.
Smith is quick to add that such an approach doesn't always work. If a member needs an expensive biologic for hepatitis, the best strategy is to lower cost barriers and get the therapy the member needs. The same is true for what other plans might designate a lifestyle drug. Smith keeps obesity drugs in the plan's third tier, because the Blues operation believes that being overweight is an important health issue. However, if a member wants to buy drugs for purely cosmetic reasons — such as hair loss — he's on his own.
Tough choices
As members' share of the biologic drug cost keeps going up, workers on the bottom rungs of the income ladder are facing some tough choices about what they can afford.
When members choose to cut down on their medications or to forgo them entirely, the result can be a dramatic rise in adverse reactions. Instead of saving money, that kind of outcome can wind up costing plans much, much more.
Research undertaken by CuraScript Pharmacy — a specialty pharmacy division of the PBM Express Scripts — shows a direct link between higher member costs and noncompliance. "A 10-percent increase in the price generally leads to a 2-percent to 3-percent decrease in utilization," says Emily Cox, CuraScript's senior director of research. That may not sound like a huge shift by itself, but if the member price shoots up 100 percent, compliance declines 30 percent.
Finding the balance
That may not mean they simply stop taking the drugs, she adds. Often, they cut back, which can derail any intended therapeutic effect while maintaining some exposure to cost. So as copayments are calculated, payers have to balance the cost they're sharing with the loss of compliance. For payers, says Cox, the trick is to avoid analyzing drug costs as a separate expense. Instead, they need to balance everything that eats away at a health care dollar, whether it is the medical benefit or the pharmacy benefit, while always pushing for the best pricing strategy that can be negotiated.
If insurers can get better prices and wider use of much cheaper generic drugs, he says, then they have more flexibility when it comes to the balancing act required for effective use of biologics.
In some cases, the backlash against cost-sharing and the prospect of noncompliance developed swiftly. Instead of pushing higher copayments, some plan sponsors like Pitney Bowes have been responding by highlighting the drugs that their employees need and paying for them with only a small amount assessed on the member.
Against tiers
In regions where managed care is strongest, the sentiment has been running decidedly against adding new tiers.
"There are two different schools of thought," says Lyon. "Employers in the East are more likely to use that approach, while places like California or some more of the managed-care-influenced states will say, 'Why should we punish the member because he needs a drug that is very expensive? We'll keep a standard three-tier approach.'"
Some insurers are capping exposure. For example, if a member needs a drug that costs $2,000 a month, he may face a 20 percent coinsurance payment. But instead of actually paying the $400, the payer may cap the out-of-pocket price at $250.
When Lyon worked at Trigon Blue Cross (which was acquired by Anthem), the plan routinely assessed lower amounts for some of the more expensive drugs that delivered badly needed results.
"Enbrel is the gold standard for arthritis," says Lyon about this line of reasoning, "and we'll put it on the lower copayment. I think the value is being thought through more."
Thinking about value
So is the effect of an increasingly complicated drug benefit on members.
"I think sometimes the concern I hear from sponsors is that it's relatively difficult to communicate that plan structure to people," says Dross. "Can we explain it in such a way that they can understand? Beyond the three tiers, it's more complex, harder to understand."
The economics driving the tiering trend are impossible to ignore. Significantly for PBMs, copayment levels are rising.
At a time when health plans are pushing members toward lower-cost generic alternatives in record numbers, new biotechnology drugs have helped swell the drug development industry's overall financial return.
In 2004, according to IMS Health, which tracks the global pharmacy market, 11 blockbuster drugs were developed by biotechnology companies. In 2005, biotechnology drug sales leapt 17.2 percent to $32.8 billion, with drugs like darbepoetin alfa (Aranesp) and pegfilgrastim (Neulasta) from Amgen joining Genentech's rituximab (Rituxan) and other new entries.
Rheumatoid arthritis drugs have been among the biotechnology industry's swiftest success stories, with drugs like etanercept (Enbrel), infliximab (Remicade), and adalimumab (Humira). With only 1 in 10 RA patients receiving one of these drugs in 2005, according to IMS, the market is expected to expand quickly.
Sales growth expected
Biotechnology drugs accounted for 27 percent of all active R&D pipeline work and 10 percent of pharmaceutical sales in 2004, says IMS. That company expects double-digit sales growth for biotechnology drugs for at least several years.
As new biologics come on the market, drug developers are able to charge some record prices. La Merie, a "business intelligence" company, reported recently that 19 of the 20 top selling biologics achieved sales of over a billion dollars in 2005. The strongest growth rates were for therapeutic antibodies, which included bevacizumab (Avastin), up 141 percent; Humira, up 64 percent; and trastuzumab (Herceptin), up 48 percent.
At a time when competition from generics has held the cost of many medications down, pharmacy benefit managers have been concerned about the spike in specialty pharma costs. You can see that high copayments for tiers 4 and 5 would be attractive. Time will tell whether that strategy's disadvantages will outweigh its attraction.
The Medicare effect
A host of new Medicare drug plans have sprouted up this year, many designed with an aggressive approach to tiering. Roughly 4 out of every 10 Medicare prescription drug plans have a fourth tier, says Daniel Mendelson, president of Avalere Health, which offers strategic analysis to government agencies and health care technology companies.
"The Medicare law introduces a new set of incentives," says Mendelson, "largely because it's a drug-only insurance." Controlling drug costs swells in importance for the plans administering a drug benefit — and it provides lessons that can quickly sweep into the commercial managed care field. With the new law coming into play, most of Medicare's 43 million beneficiaries are now subject to a completely new multibillion-dollar market that has sprouted up around Medicare Part D. Plans are using some old tools more aggressively for patients who use more types of drugs as well as higher quantities of therapeutics.
Paying more
Simply put, members of these newly tiered plans are paying more out of pocket for higher-cost medicines.
Take Medco, the largest PBM, as an example, says Mendelson. Its third tier requires Medicare members to pay 75 percent of the cost of the drug. The American Cancer Society notes that Medco's specialty drug tier requires a 25-percent copayment, while a majority of the Part D plans that the society looked at omitted oncology drugs like Kytril or required members to pay 75 percent.
Adds Mendelson: "You don't see cost-sharing that high on the private side."
The new math is based on the plans' desire to keep monthly premiums low and the fact that the Medicare Modernization Act allows the PBMs the opportunity to push cost shifting instead of those higher monthly payments.
"Cost-sharing raises significant dollars to pay for the underlying economics of the benefit," says Mendelson. "It's being used both to decrease use and to lower premiums."
Moving to five tiers can also allow for a lot more creativity in how the drug benefit is structured. Instead of preferred and nonpreferred brand drugs, you can add what Mendelson calls "really nonpreferred."
Tier of their own
In an expanded tier system, specialty biologics can have a tier of their own, with a split between preferred and nonpreferred. Or they can be on different tiers.
"There is nothing in the law that requires the plan to have one drug in a therapeutic class in a second or third tier," says the analyst. "You can take a class, the drugs for multiple sclerosis say, and put them all on the fourth tier. Or you can take them and split them between the fourth and fifth.
"That is also something new. It used to be the fourth tier was the fourth tier. As products on the fourth tier become more competitive, plans have split this tier to drive rebates."
Lessons that the PBMs are learning in Medicare this year are likely to find their way into new plan designs for the commercial end of the market.
"Look across those plans," says Mendelson, and you'll see all the major commercial players in the private market. "They will monitor their experience with this new construct, and the tools and experience will be exported to commercial offerings."
Tiering cancer drugs under Part D
Health plans reserve their highest copayments for some of the most expensive cancer biologics
Plan
Copayments by tier
% listed cancer drugs covered
Level 3 or specialty tier
Medco
1 = $4
2 = $17
3 = 75%
specialty=25%
90
Anzemet, Gleevec, Kytril, Tarceva
Silverscript
1 = $8;
2 = 25%;
3 = 25%
70
Gleevec, Tarceva
AARP/United
1 = $5
2 = $28
3 = $55–56
specialty=25%
80
Anzemet, Emend, Gleevec, Kytril, Tarceva, Xeloda
Blue Script (Florida BCBS)
1 = $5
2 = $30
3 = 40%
50
—
Cigna Signature Option OO
1 = $4
2 = $20
3 = $40
80
Anzemet, Aromasin, Emend, Tarceva, Xeloda
United American
1 = $9
2 = $30
3 = 60
30
Gleevec
Prescription Pathway-Standard
50
Emend, Gleevec, Tarceva
Aetna Single Tier
1 = $5
2 = $25
50
—
Aetna Two Tier
1 = $7
2 = $35
50
—
Aetna Three Tier
1 = $2
2 = $20
3 = $40
100
All but Fosoamax and OxyContin are on level 3
Source: American Cancer Society
---
Our most popular topics on Managedcaremag.com
---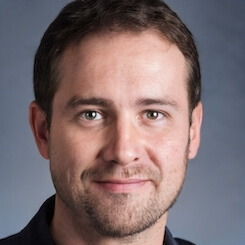 Paul Lendner ist ein praktizierender Experte im Bereich Gesundheit, Medizin und Fitness. Er schreibt bereits seit über 5 Jahren für das Managed Care Mag. Mit seinen Artikeln, die einen einzigartigen Expertenstatus nachweisen, liefert er unseren Lesern nicht nur Mehrwert, sondern auch Hilfestellung bei ihren Problemen.