The next stage of payer-provider collaboration will add true value
Payers and providers have typically worked separately from one another and, over time, have become deeply rooted in their individual business and technology models. Although few would question the importance of greater collaboration, two barriers have traditionally stood between the desire to collaborate and actual collaboration: lack of clarity about what each group stands to gain from collaboration, and uncertainty about what collaboration needs to look like to be worthwhile.
Faced with the challenges of mounting health care costs, suboptimal health care quality, fragmentation in the continuum of care and a push for transparency for many health care processes, payers and providers have recently renewed their efforts to collaborate and are agreeing on key processes, data, and outcomes. A more precise sense of direction has arisen, fueled largely by technological advancements facilitating operational integration.
It is important to realize that collaboration has moved beyond the concept stage. Connectivity is being achieved and deployed tactically every day. Payers and providers are realizing that their ability to collaborate is becoming a competitive competency that can influence financial and medical performance. The question is no longer whether collaboration should take place but rather how collaboration, primarily through connectivity, can add the most value. Payers and providers are looking for where their business models converge to collaborate and to gain value. The basis of collaboration can be found primarily in economic alignment and data-sharing for better outcomes.
The drive toward connectivity
There are four primary business drivers leading to the renewed interest in collaboration: cost, quality, data sharing, and transparency.
Unprecedented cost competitiveness is the first driver. The annual price tag of medical care in the United States has exceeded 15 percent of the gross domestic product and is projected to rise to 20 percent over the next decade. Premiums for employer-based health insurance rose by 9.2 percent in 2005 after four consecutive years of double-digit increases.
Ensuring better health care quality is the second driver. The hard work of organizations such as the Leapfrog Group and Bridges to Excellence has highlighted the variations and disturbing gaps in care leading to quality issues and causing widespread concern in the general public and the health care industry alike. Care quality made headlines again this spring with a Rand Corp. study published in the New England Journal of Medicine. The study examined care for 30 acute and chronic conditions that are the leading causes of death and disability. Researchers found that patients received recommended care about 55 percent of the time, despite the fact that appropriate, evidence-based treatments are well known.
Growing frustration with the industry's fragmented data and processes is the third driver. Important health care information exists for every patient, but not in one place. No caregiver has a holistic view of a patient when administering treatment, and, in a world driven by technological innovation, this is increasingly unacceptable. Fragmentation has many causes, but at the forefront is our insistence on fitting clinical processes into an administrative framework. Instead, administrative process should follow the clinical realities of health care.
Knowing the rules
Transparency, the fourth driver, has had an impact on the other three drivers. Providers need to know the rules by which they are paid, just as payers need to know the clinical outcomes for providers to pay them appropriately. Transparency is the foundation of trust upon which a structure of collaboration can be built.
At the core of many of these efforts to work more effectively together is the understanding that economic incentives need to be in greater alignment. Although it is ostensibly a simple process — providers are compensated for all the services they provide, and payers pay appropriate amounts for those services — payers and providers both have endured years of distrust because of the way this process has been administered. The industry's move toward greater transparency is an initial, very positive step in the right direction — toward a more favorable economic model.
Payers do not deliver care — providers do. Providers' economic model is to deliver care, get paid for that care, and invest in technology to deliver better care.
If a patient goes into a hospital for treatment for a heart attack, the hospital wants to move him or her out quickly and get a payment for services rendered. If the patient is readmitted over the next few months because the provider did not ensure that the patient was placed on a beta blocker, an ACE inhibitor, and a daily low-dose aspirin before discharge, the hospital gets a second payment — good for the hospital, but not for the payer, the patient, or the patient's employer.
Consider the model in which, instead of paying the physician $1,000 for inpatient visits, the payer pays the physician $1,500 to keep the patient healthy so that hospital care is not needed. Often these better outcomes require the provider to spend more time with patients and to incur additional costs.
Now the provider's overarching desire to do the right thing for the patient is aligned with the financial incentive to do so.
Although a payer's initial perception might be that it is paying more than it did before, the reality is that these payments prevent downstream costs and ultimately save money for the payer. This requires a certain amount of "decomposition" of the economic model; in other words, payers need to share their savings with providers to accomplish sound medical cost management. If payers expect providers to help them manage medical costs more effectively, then they need to compensate providers appropriately for doing so.
Once payers and providers agree on evidence-based medicine standards, these can be used to align expectations and judge outcomes. This is an area of great medical and financial opportunity.
Based on data from its pay-for-performance project with the Centers for Medicare & Medicaid Services, Premier, a San Diego-based alliance of not-for-profit hospitals and health care systems, recently calculated that if all pneumonia and heart bypass patients nationwide had received basic, widely accepted medical care adhering to evidence findings in 2004, costs could have been reduced for these two conditions by as much as $1 billion.
In addition, process improvements would have resulted in 3,000 fewer deaths, 6,000 fewer complications, 6,000 fewer readmissions and 500,000 fewer days in the hospital.
Founded on technology
Consider what would happen if the payer not only reimbursed the provider for managing patients well but also supplied the provider with information about the patients needed to make the best clinical decisions. What if the payer helped the provider invest in the required technology to facilitate information sharing, reporting, and analysis? This very literal manifestation of connectivity is starting to occur — an exciting development when studies have shown that physicians do not have all the necessary data to deliver appropriate care most of the time.
All of these efforts to work together toward common goals depend on technology: Only by advances in information technology can data be shared, performance improved, and economic models aligned without adding costs to the health care system.
The important consideration for technology investment is to avoid implementing monolithic technology platforms and to focus on establishing connectivity where there is clear value.
For example, one important current initiative will give emergency room staff members Internet access to claim-based information about Medicaid recipients. The ED physician will know what drugs a patient is on, what diseases the patient has, and a wealth of other medical details.
This information will significantly improve the ability of physicians in the ER to deliver better care. Any initiative that brings clinical and financial information together at the point of care stands to have a powerful impact.
Approaching connectivity one step at a time allows an evolutionary — rather than revolutionary — approach to building a flexible, common infrastructure that can then leverage individual connectivity efforts. It lays the groundwork for all of the applications that will eventually become the standard tools of care-giving, such as electronic medical records, computerized physician order entry, and electronic prescribing.
The priorities
Connecting health care is a priority. The opportunities are clear and substantive. However, payers and providers must do more than just simply connect to share data. They must align their purposes and reward one another for helping achieve their common goals, which employers, consumers, and the government are anxiously expecting.
The road ahead still has many unanswered questions; however, the need, priority and pressure to deliver better care at a higher value is pushing innovation, leading to fruitful dialogue between payers and providers. These two groups are now working together in new ways to share knowledge and information for the betterment of both.
Signs of progress
In the past several years, there have been many significant examples of payers and providers connecting in meaningful ways. Here are three examples:
Innovative disease management programs, including several Medicare demonstration projects, that enable physicians to have central roles in managing the chronic illnesses of their patients, and to be paid for their involvement;
The proliferation of pay-for-performance programs that reward adherence to evidence-based medicine, and improve the economic alignment of payers and providers; and
Significant investments by payers in provider technology, one example being the e-Rx Collaborative of Massachusetts, funded by three health plans, which has underwritten e-prescribing for 15 percent of the state's providers.
In the end, it is not about a particular health care trend or product, it's about delivering the right care at the right time for the right cost. Information is the common thread for this effort. Accurate, timely, complete information is what is needed. Then, there is process. Medicine is patient-specific and practiced locally. A diabetic in the countryside, with access to fewer services, will need different processes to be handled effectively compared to a diabetic in the city. Developing national quality standards and other national initiatives is important; however, successful change occurs most rapidly and discernibly at the local level, which ultimately leads to national change.
---
Our most popular topics on Managedcaremag.com
---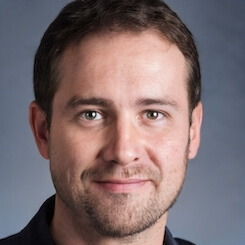 Paul Lendner ist ein praktizierender Experte im Bereich Gesundheit, Medizin und Fitness. Er schreibt bereits seit über 5 Jahren für das Managed Care Mag. Mit seinen Artikeln, die einen einzigartigen Expertenstatus nachweisen, liefert er unseren Lesern nicht nur Mehrwert, sondern auch Hilfestellung bei ihren Problemen.