Aetna members participating in one of three initiatives targeting depression are using fewer medical services, spending more time at work, and saying they feel better overall, says Hyong Un, MD, Aetna's national medical director for behavioral health. "That's good news for members, employers, and the health plan."
The insurer's three-pronged approach to depression casts a wide net, helping members find help in primary care settings, through a disease management approach, and with an innovative program that screens members with chronic diseases for signs of depression. Top Aetna leaders, including chairman and CEO John W. Rowe, MD, have made the disease a priority, Un says.
Aetna is not alone in its focus on depression, as most health plan medical directors recognize the need and the business case for addressing the condition, Un says. Responding in part to increasing recognition by employers that depression is costly both in terms of medical care and lost productivity, many health plans are striving to make a difference in this area.
"What insurers need to figure out now is how to get the right programs implemented in different settings," Un says.
Working but depressed
Depression affects a significant number of people — between 1 percent and 3 percent of the U.S. population during any six-month period. About 15 percent of people experience the condition during their lifetimes, according to Bernard Bloom, PhD, a senior fellow at the Leonard Davis Institute of Health Economics at the University of Pennsylvania. More than 70 percent of people diagnosed with depression are employed, says Keith Dixon, PhD, president of Cigna Behavioral Health.
Depressed employees use, on average, more than $4,000 per year in medical services versus less than $1,000 per year used by employees without depression, Dixon says.
Yet while direct treatment costs concern employers, the indirect costs of untreated depression are an even more serious issue, Dixon says. "These indirect costs show up as absenteeism, poor productivity, flawed decision making, accidents, turnover, failed projects, faulty products, poor customer service and poor teamwork."
About $26.1 billion is spent on medical care for depression, but it costs employers $51.5 billion a year in lost productivity, according to a report published in Psychiatric Services, the journal of the American Psychiatric Association.
In a study published in the American Journal of Psychiatry that looked at how seven health conditions — major depression, allergies, arthritis, asthma, back pain, headaches, and high blood pressure — affect work performance, Phillip Wang, PhD, a professor at Harvard Medical School, found that only depression significantly affects both a person's ability to focus on a task and his or her productivity. "These effects were equivalent to approximately 2.3 days absent because of sickness per depressed worker per month of being depressed."
Increasing awareness of these costs is driving employers' interest in addressing depression in the workplace. Sprint last year rolled out a depression awareness and education program for employees, building on its previous success in areas such as cancer, low-back pain, diabetes, and asthma. The company also joined other employers in the Kansas City area to launch a five-year project called the Community Initiative on Depression through the Mid-America Coalition on Health Care.
One of the coalition's first endeavors was to help improve the way physicians are paid for treating depression. Realizing that physicians were not screening for depression because they thought they would not be paid for their time, employers asked insurers to educate physician office managers on how to code a visit so that a screening test would be covered.
"It was less a matter of changing policy than of communicating with one another," says William L. Bruning, president of the coalition, an organization that coordinates health care efforts of employers, health care providers, labor, and local government in Kansas City.
The coalition's employers were initially skeptical that depression warranted their efforts and that they could have an impact on the disease, Bruning says. "Seven out of eight employers at first voted to focus on diabetes. In 2000, when we first started thinking about this, there was a lot less discussion nationally about depression."
Employer ignorance
Employers may still need to be convinced that programs targeting the disease are worthwhile. Many companies don't know the extent to which depression affects their workforce, the high indirect costs of the disease, or the availability of effective treatment options, the University of Pennsylvania's Bloom reports.
Still, managers believe that depression is the leading inhibitor of worker productivity, according to a survey by the University of Michigan Depression Center. A majority of benefits managers also believe that the costs of treating depression are less than the costs imposed by the disease itself. Seventy-eight percent of benefits managers who responded to the survey said absenteeism or lost productivity at work due to depression would cost more than helping to treat all of their employees with depression.
Increasing the number of people treated for depression is one of the main goals of health plan programs targeting depression. Three out of four depressed individuals do not seek treatment right away, the University of Michigan survey found. Lingering stigma associated with depression may be what is stopping health plan members from getting help sooner. People are concerned about how their careers might be affected if coworkers learn about their condition, the survey found.
Only one in five people with depression receive adequate treatment, and more than half do not receive even minimal treatment, according to Ronald Kessler, PhD, a professor of health care policy at Harvard Medical School.
Widespread underuse of treatment and poor quality treatment are among the reasons that the costs for depression are consistently high, experts say. Yet there's room for improvement that could result in lower costs for the employer and better health for health plan members, says Steven Avey, MS, RPh, executive director of the Foundation for Managed Care Pharmacy. In a report in the International Journal of Methods in Psychiatric Research, Wang and his colleagues noted that "recent effectiveness studies conducted in primary care have shown that a variety of models, which enhance care of depression through aggressive outreach and improved quality of treatments, are highly effective in clinical terms and in some cases on work performance outcomes as well."
The University of Michigan found, for example, that 88 percent of people who have sought help for depression feel that their performance at work improved after receiving treatment. And treating depressed workers can yield $1,100 to $1,800 in savings per year of treatment, based on employees not missing work, according to Wang.
Two promising approaches
Aetna has documented success in two depression programs, one a disease management program for members who have been diagnosed with depression and the other a case management approach designed to help patients with conditions such as chronic heart failure who also are depressed. In that program, the member is assigned two case managers — one focusing on the depression and the other focusing on the other condition — who work together to help the patient navigate medical and behavioral health care. Both programs have improved the way members feel about their own health, Un says. Plus, members in the disease management program gain 1.8 to 2 days at work per month due to reduced absenteeism, and members of the case management program gain 3.9 days at work per month, Un says. The health plan is saving money because people feel better and use less medical care, and employers are seeing increased productivity, he says.
"Pharmacy costs overall have gone up, but only 25 percent of the increase is related to antidepressants," Un explains. "These members are taking all of their medications more regularly."
Another Aetna program aimed at providing depression resources to primary care physicians and their staffs and changing payment practices so that primary care physicians are paid for screening patients for depression is rolling out nationally after a successful pilot, Un says.
Like Aetna, many insurers are integrating depression programs into their health plan products. All of Aetna's fully insured members have access to the depression programs, and self-insured employers are given an opportunity to buy the programs for employees. Last year, Aetna held several education seminars for employers who wanted to learn more about the condition.
Cigna Healthcare this year launched its Well Aware Depression Management program, integrating the company's behavioral health, pharmacy, and medical management services. And United Behavioral HealthCare began taking a more comprehensive approach to its depression programs. The effort, designed to help employers identify more employees who could benefit from depression treatment, incorporates depression screening and education into such areas as employee assistance programs, disease management programs for chronic conditions, disability benefits, and self-help Web sites, says David Whitehouse, MD, chief medical officer for strategy and innovation.
Caremark, the pharmacy benefit manager, has also introduced a new depression disease management program, building on its experience with depression in other areas, says Jan Berger, senior vice president and chief clinical officer. For more than six years, for instance, the company has offered employers a program that monitors physicians' prescribing habits as related to depression, with about 80 companies using the program today. Caremark also has long screened for depression in other disease management programs, such as those it offers for diabetes and heart disease. The new depression-specific disease management program is focused on newly diagnosed patients and is meant to ensure that patients are treated according to standard guidelines.
How good is the care?
Health plans, PBMs, and disease management companies interested in accreditation for disease management programs can do so through the National Committee for Quality Assurance and URAC, both of which offer disease management accreditation. In addition, the NCQA's Health Plan Employer Data and Information Set (HEDIS), includes depression measures. The HEDIS quality standards measure how health plans manage antidepression medication and look at follow-up contacts with individuals after a diagnosis and a hospital stay. In 2004, 74.4 percent of health plans followed up with patients within 30 days of a hospital stay, but only 20.3 percent provided at least three follow-up contacts after a mental health diagnosis.
Measuring the quality of depression care has to be done by looking at the process a health plan follows, rather than outcomes, explains Dennis White, vice president for value-based purchasing at the National Business Coalition on Health. "With diseases such as diabetes, we can look at someone's hemoglobin A1C levels and know that members are receiving good care, but with depression, there is no such silver bullet." Many business coalitions and companies around the country use the National Business Coalition on Health's eValue8 program to assess health plans. Used by coalitions and companies, eValue8 asks health plans questions related to identification of members with depression, use of proper treatment guidelines, member and physician support, and more.
In measuring the success of a program, gauging its effect on productivity is important, insurers and business leaders say, and Aetna's findings that depression programs reduce absenteeism from work is an example of such proof. Health plans can also look for forthcoming data from a cost-effectiveness study in which five large employers measured the effects of screening tens of thousands of employees and offering depression outreach treatment. The recently completed study was sponsored by the National Institute for Mental Health and titled "Outreach and Treatment for Depression in the Labor Force."
Health plans might also encourage employers to use the Productivity Impact Model developed by the U.S. Chamber of Commerce, the American Psychiatric Association, the Pharmaceutical Research and Manufacturers of America, the Institute for Health and Productivity Management, and the Mid-America Coalition on Health Care. The model is available at «www.depressioncalculator.com». The tool can examine an employer's population by age, estimate how many employees in each age group are likely to be affected, and project savings based on reduced absenteeism as well as a reduction in direct medical costs.
"Employers now understand that they need to look at a full range of factors when it comes to depression, including how it relates to productivity," Bruning of the Mid-America Coalition says. "They've gotten much more sophisticated in dealing with depression."
Managing depression means overcoming barriers
As health plans work to help employers target depression in the workplace, they face many challenges. Barriers to successful programs, according to Sally Lusk, PhD, RN, professor emeritus at the University of Michigan school of nursing, include:
Stigma that employees feel may be associated with the diagnosis
Lack of motivation to seek care because of shame about needing care
Ignorance about treatment available
Lack of confidence in employee's physicians
Deficiencies in primary care physician training related to mental health problems
Health care system shortcomings
---
Our most popular topics on Managedcaremag.com
---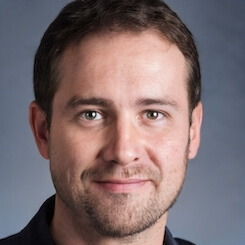 Paul Lendner ist ein praktizierender Experte im Bereich Gesundheit, Medizin und Fitness. Er schreibt bereits seit über 5 Jahren für das Managed Care Mag. Mit seinen Artikeln, die einen einzigartigen Expertenstatus nachweisen, liefert er unseren Lesern nicht nur Mehrwert, sondern auch Hilfestellung bei ihren Problemen.