Governors and legislators look to borrow whatever they think might work well for their own constituencies
In one respect, it was business as usual at this year's summer meeting of the National Governors Association in Charleston, S.C. The problem of the uninsured figured prominently.
But two of the governors, New Mexico's Bill Richardson and Michigan's Jennifer Granholm, wanted to make it clear that they were going beyond the talking points. Both were careful to draw reporters aside to make the point that they were preparing to take a leaf from the new Massachusetts health coverage plan as they pushed reforms in their own state.
For some analysts who specialize in watching the state debate, it was yet another telling sign that the approach used in Massachusetts is one of the most intriguing health policy developments of the year.
"I think they've been very influential in a very critical time," says Alice Burton, vice president of AcademyHealth and director of State Coverage Initiatives, a program of the Robert Wood Johnson Foundation that's focused on expanding coverage. A long lineup of states is just now emerging from budgetary bunkers after hunkering down to deal with the economic downturn of the early part of the decade, she adds, "and along comes Massachusetts with a very bold initiative."
It's an initiative that has its attractions for both sides of the partisan divide.
For states trying to hammer out a compromise that would attract both Republican and Democratic support, Massachusetts helps to serve as a model, of sorts. In recent weeks, the Massachusetts plan has surfaced in the Colorado governor's race, the debate over universal coverage in California, in Wisconsin, and a number of other states. And it's no accident that, Mitt Romney, the Republican governor of Massachusetts, has been burnishing his presidential ambitions with his health insurance initiative prominent on his resume, just as Richardson is staking out his own chances on the Democratic side.
"If a Republican governor and a Democratic house and senate can do this and come to this kind of compromise," says Burton, "there's hope other states could craft a compromise."
Essential framework
All the details of what "this" is still haven't been worked out yet, but the essential framework has been erected and a deadline to complete construction is fast approaching. By next July, all Massachusetts residents will be expected to have coverage. Four Medicaid managed care organizations — MMCOs — are preparing to roll out low-cost offerings for low-income residents. Those plans — being supervised by the Connector Authority — will look a lot like HMOs, with network restrictions and a choice between low premiums and high copayments or high premiums and low copayments.
Residents with income as much as three times the federal poverty level will get assistance in buying coverage. And anyone who fails to obtain coverage will face financial punishment, such as losing tax deductions.
Managed care groups were quick to endorse the approach, even as they stayed focused on exactly what kinds of plans would finally emerge from it. Last spring, America's Health Insurance Plans CEO Karen Ignagni called the Massachusetts move "a path-breaking attempt to apportion responsibility for expanding access among all stakeholders."
"I think what Massachusetts created was a real buzz around a new way of looking at health care and looking at ways of decreasing the number of uninsured, recognizing that states are paying anyway and that's a problem they want to address," says Judith Solomon, a senior fellow at the Center on Budget and Policy Priorities, a liberal think tank.
Something borrowed
But Solomon is quick to agree with Burton that when it comes to new health policy, states like to borrow pieces from other models, but to come up with something customized to their own demographics. That's a lesson she learned well when she was running a program in Connecticut. The farther she traveled from Connecticut, the less interest she saw in Connecticut's experience.
"I learned to not mention what Connecticut did," says Solomon. "It's a wealthy state, a small state. If I go to South Carolina, they want to know what North Carolina is doing. But they have no interest in Connecticut."
One feature of the Massachusetts plan that may end up traveling the farthest is its Commonwealth Health Insurance Connector Authority, which is charged with moving the state toward universal coverage.
"I do think we'll see some of that, taking pieces of the Massachusetts proposal and seeing what can work," says Burton. "The Connector has a lot of appeal to many states — the idea of making it easier for businesses to get insurance through this brokerage house."
"There's a lot of curiosity on individual and employer mandates," says Burton. "The irony is that that may be the most difficult part for other states to adopt." When Massachusetts decided to tackle the question of the uninsured, it was facing about 10 percent of the state's population. That's a far cry from a populous state like Texas, for example, which has 25 percent of its residents uninsured. "It's a bigger step for them to take."
If other states want to emulate what is working in Massachusetts, they have a working model for gaining consensus among some groups that are typically at odds over health care reform.
This success so far has a lot to do with the way its board was drawn together under state law, says Christina Severin, executive director of Cambridge Health Alliance's Network Health plan, one of the MMCOs. Board members include consumer advocates such as Health Care For All's Chip Joffe Halpern, along with representatives of business interests, labor, Medicaid managed care, and others.
"Having a board that is balanced makes it more difficult to work through issues and come to common ground," notes Severin, "but also more likely to be supported at large."
Severin also gives Connector Authority Executive Director Jon Kingsdale high marks for his willingness to work out the details of the benefits package. Kingsdale was quick to agree that home care should be encouraged as a way to reduce inpatient costs, just as he agreed that $400 inpatient copayments was probably too high for this group.
Massachusetts has several issues left to work out before states can consider all the possibilities. One of the biggest, says Burton, is seeing how residents who are over 300 percent of poverty level make out finding affordable insurance. There could well be a group of people just over the limit who still can't get insurance — and that would leave another tough nut for Massachusetts to crack.
Competition
Massachusetts also has plenty of competition from other states out to make their mark in the field, not the least of which is Florida, with its plan to set defined contributions for Medicaid beneficiaries.
Others just don't think you can expect managed care options to fix the uninsured problem the states face. In Arkansas, for example, the governor's focus is to devise ways to get people to live healthier lives, rather than to come up with an insurance fix.
"The only thing that really does have a real shelf life is having a health care population that doesn't cost so darn much," Republican Gov. Mike Huckabee of Arkansas told his colleagues in Charleston. "Sick people aren't going to get cheaper. You can trim a few pennies, but we need to trim dollars."
Whatever approach works best is likely to stay on everyone's radar.
MANAGED CARE 
September
2006
. ©MediMedia USA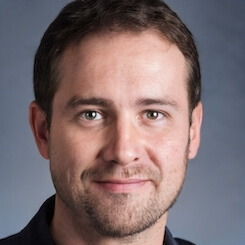 Paul Lendner ist ein praktizierender Experte im Bereich Gesundheit, Medizin und Fitness. Er schreibt bereits seit über 5 Jahren für das Managed Care Mag. Mit seinen Artikeln, die einen einzigartigen Expertenstatus nachweisen, liefert er unseren Lesern nicht nur Mehrwert, sondern auch Hilfestellung bei ihren Problemen.