In Pittsburgh, new interconnectivity between hospitals and payers reduces expenses and fosters increased coordination of care
A new system that takes health care workers off hold and relies on computers instead of telephones is fast-forwarding information between select Pittsburgh-area hospitals and the two largest insurers in western Pennsylvania. The change, users say, saves time in patient authorizations, speeds the claims process, and allows for seamless case management.
Instant information continues to flow while the patient is in the hospital, through discharge and follow-up care. As a result, this technological change is expected to reduce hospital readmissions, especially in chronic care cases for the UPMC Health System and Highmark Blue Cross Blue Shield.
"Previously, the payers had little information about patients who required case management," says Charleeda Redman, director of corporate care management for UPMC Health System, which has 9 of its 18 hospitals participating in the program. "Now, they can review the documentation instantly and better determine what to do without making calls or waiting to receive calls from us."
Interestingly, UPMC (University of Pittsburgh Medical Center) is the leading hospital network in western Pennsylvania and parent company of UPMC Health Plan. Highmark, a competitor of UPMC Health Plan, is one of the region's leading insurers and, as such, makes a majority of the payments to the UPMC Health System's hospitals and doctors. Together, the two payers are the largest private insurers at UPMC hospitals, says Redman. Their telephone interviews to gather clinical information had lasted typically around 30 minutes, including time on hold. "Now it takes about five minutes total to do your entry into Canopy, our Web-based patient data management system, do a launch into the payer system, and get a response," says Redman.
Canopy operates on personal computers and Internet Explorer. The secure network does not require data to be re-entered, says Barbara Nowell, director of product development for Canopy Care Management, now a part of Allscripts.
Previous system
Under the previous system, data would need to be reentered from that phone conversation or fax, says Anne Boland Docimo, MD, MBA, chief medical officer for UPMC Health Plan. That didn't satisfy the goal to deliver cost-effective, high quality care, given the system's technological capabilities.
In 2005, UPMC Health Plan had earned its seventh straight listing as one of the 100 Most Wired Hospitals and Health Systems in the nation by Hospitals & Health Networks, the journal of the American Hospital Association. UPMC Health Plan decided to build on this strength, replacing the bottleneck with a superhighway and creating the Care Management Integration Process (CMIP). The goal was to provide UPMC Health Plan and other payers with real-time, bi-directional communication with UPMC hospitals.
With one keystroke, the payers and hospitals are now able to share clinical data and set in motion a review for each patient. The new process began one year ago, in October 2005.
Another technological leap has allowed these nine UPMC hospitals — St. Margaret, Shadyside, Presbyterian, Passavant, McKeesport, Braddock, Horizon, Bedford, and Southside — to share this same information electronically with Highmark.
Highmark also uses a Web-based system that allows hospital utilization managers to request authorization for hospital stays, but this NaviNet system usually requires a hospital manager to log on and key in the needed data; the new IT system with UPMC eliminates that double data entry, Nowell explains.
"We each have our own entry point that's different; we're entering that data on our own," says Augusta Kairys, Highmark's vice president for provider relations. "All hospitals determine whether a member is eligible by coming to Highmark in one way or another, usually by a phone call. As required by HIPAA, we electronically enabled that reaction, using Highmark's data. But every hospital has its own system — registration, care management, whatever — to feed the billing system from its own accounting and care management prospective."
Clinical judgment still is a part of the process, with hospitals and payers following their own medical criteria for admitting patients, says Docimo. Care managers in the various settings must coordinate with the payer, hospital, and post-discharge settings, but technology has made those efforts more efficient.
For instance, UPMC Health Plan can receive information and send information back to the hospitals through Canopy case management software, and can forward information to claims and payment systems, says Docimo.
UPMC's Redman adds: "No other hospital system that uses Canopy has this in place."
The effect
Neither payer is willing to discuss specific costs of the technology nor specific savings, but they will talk about time.
CMIP has cut the time about 130 hospital staff members spend on health care authorizations by about 85 percent, says Redman. UPMC Health Plan reported similar savings, with review and authorization reduced to minutes instead of hours or even days. The time involved in creating a case for review has gone from minutes to seconds, according to Alane Murphy, medical management supervisor at UPMC Health Plan.
"The clerks don't have to build the case from scratch from a list they have to retrieve from Canopy," says Murphy. "Now, the minute the patient checks into the hospital, it's in the system, and the case is waiting for us in the morning."
UPMC Health Plan processes more than 2,500 authorizations each month for acute care admissions in all settings. About 45 percent of these admissions occur at the nine UPMC hospitals involved in the IT initiative. About 95 percent of these cases — roughly 1,000 –are created automatically by CMIP.
Also, discharges and transfers are included in the same process, seamlessly allowing UPMC Health Plan to address patient follow-up and coordinate ongoing care.
The result is lower administrative costs and better care for members, according to Docimo. "Patients with complex needs are immediately enrolled in the health plan's case management, minimizing any chances that things will fall through the cracks," she says. "By aggressively managing transitions, we can make sure patients have the care they need — including follow-up appointments — and help reduce, if not prevent, readmission."
Minimizing these high overhead costs is not the norm, says Docimo. "A lot of hospitals have automated that process, but we are bi-directional, sending the authorization back, and we're tied into billings and claims. Touching a claim costs a lot of money. Now it's done through a computer."
Information shared includes the discharge date, final discharge diagnosis, outcomes, and post-acute care setting. In the UPMC Health Plan electronic data warehouse, a view of patient information shows previous claims, lab work, prescription data, and a history of emergency room, outpatient, and inpatient care.
"All of these are labeled and can be pulled up for a meaningful report," says Docimo.
The health plan then starts follow-up calls, as it does with all Medicare members and people with congestive heart failure, who statistically are at high risk for readmission.
"We're not trying to be intrusive," Docimo says, "but did they understand the instructions? Did they get their medications? Are their prescriptions filled? Do they know when their follow-up visit is with the doctor? We are a provider-owned health plan, so we emphasize patients and providers."
With this system, readmissions for heart patients have dropped substantially, she says.
"That, obviously, leads to a substantial cost savings," says Docimo. CMIP also has eliminated data re-entry errors. When UPMC Health Plan authorizes an admission, the system generates an authorization number that is simultaneously transmitted to the hospital billing system and the health plan claims-payment system.
"If we don't know until the day you're discharged from the hospital that you need a nursing-home bed, we may have a harder time finding one, and what we find may be across town from your family," says Murphy, of UPMC Health Plan. "If we act on it immediately, which the new system allows us to do, all our ducks are in a row and no one's scrambling."
CMIP has dropped administrative costs. Though Docimo won't reveal figures, she says that the lower costs are shared by commercial carriers and the government.
Highmark saves time and money simply by no longer answering phones. "We actually now require that people not make telephone calls," says Kairys. "An electronic, Web-based transaction is much, much cheaper."
Looking forward
More change is coming within the year. Redman expects to upgrade the system so that clinical information is sent at the same time to the payer and the hospital. After acute inpatient admissions, she wants the system to share information with the post-acute facility and have that payment authorized.
Western Pennsylvania has joined the industry-wide trend of sharing information, perhaps eventually producing personal and electronic health records that could help to reduce medication errors.
"I think the big question is who's going to fund this and whose data is used," says Kairys. "Clearly, the government wants this to occur but is not putting a lot of money into it, and I think a lot of private sources are stepping up to do it."
About a year and a half ago, the Council for Affordable Quality Healthcare (CAQH) focused on administrative initiatives that were the most important to providers. "The number one thing that kept coming up was consistent, easier access to eligibility and benefits data," says Chris McNamara, director of communications for CAQH.
The organization created the Committee for Operating Rules for Information Exchange (CORE) to find a solution for that need, says McNamara.
CORE has brought together more than 90 health care industry stakeholders to collaborate on a set of operating rules that make electronic transactions more predictable and consistent, regardless of the technology. CORE looked to the banking industry for its model because ATMs also coped with ease of use, interrelated networks, and shared information. "If you can get information verified within 20 seconds versus a couple of days, there's a huge administrative burden that's being lifted," says McNamara.
A CORE certification review ranges from $1,500 to $6,000, depending on the stakeholder type, but the real cost to a participant probably is in an IT upgrade.
"Institutions are not leaving the starting gate at the same time," says Gwendolyn Lohse, CORE program director at CAQH. "Some have already made changes to the IT system; other plans need to build everything. Where there would be a cost savings would be in a reduction in the call center volume, the cost per call per plan, and how many calls per member come in."
The cost per call for an institution typically could range between $4 and $9 per plan, says Lohse. Reducing the number of calls could quickly increase the savings.
As CAQH considers moving into the next phase — additional eligibility and benefits information, and claims — the IT cost apparently is justifiable, says McNamara. "There's got to be a logical business reason for them to do this. They're going to be able to realize some cost efficiencies over the longer run by doing this, and it may be that there are a lot of plans that knew they needed to go in this direction anyway. This may be the tipping point for them."
A significant amount could be saved by reducing collective bad debt, McNamara says, as well as by streamlining administrative costs, as the initiative between Highmark and the UPMC organizations has done. Others beyond the UPMC and Highmark organizations have benefited, too, says Docimo.
"The government and employers look to the insurance companies to provide utilization management and care management so patients get the appropriate care," she says. "It's important to be good stewards of the limited health care resources, globally and with individual patients. In deciding the care and the setting, the focus is on the patient.
"It's not easy, but it's a wonderful opportunity," says Docimo. "It's really the right thing to do."
---
Our most popular topics on Managedcaremag.com
---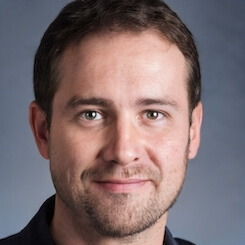 Paul Lendner ist ein praktizierender Experte im Bereich Gesundheit, Medizin und Fitness. Er schreibt bereits seit über 5 Jahren für das Managed Care Mag. Mit seinen Artikeln, die einen einzigartigen Expertenstatus nachweisen, liefert er unseren Lesern nicht nur Mehrwert, sondern auch Hilfestellung bei ihren Problemen.