Executive order puts new urgency behind an old idea. The federal government is jumping in with both feet and everyone else is expected to follow.
The 800-pound gorilla in the health care market is once again throwing its considerable weight behind the push for transparency. Late in August, President George W. Bush journeyed to Minnetonka, Minn., to sign an executive order that requires federal agencies and the health plans they work with to provide rates they charge a range of patients, from federal employees to VA and Medicare beneficiaries — 1 in 4 of all Americans. He left little doubt that the government, which picks up 40 percent of the nation's health care tab, is eager to use the power of the federal purse to persuade everyone else in the system to do likewise.
"I don't know how many of you all have ever said, gosh, I wonder how much this procedure is going to cost me, or before I go to see this person, I want to know how much it costs, or maybe I need to know what this hospital charges," Bush told his audience. "I doubt many of you have done that. I think the new trend in medicine is going to be to encourage transparency in pricing, as well as transparency in quality."
For the Bush administration, the executive order — which also pushes greater access to quality data and interoperable IT systems — is a new opportunity to play trendsetter. The message: The brave new world of consumer-directed health care will usher in a new age in which consumers are going to have to be given a look, up front, at the cost of the care they're receiving. It's an article of faith with Bush that more informed consumers make better choices and help control costs. As a growing share of the bill is being covered out of consumers' pockets, any excuses to the contrary will not be accepted.
With the administration's trademark sense of stagecraft, it chose a telling location to stake out this territory. One of the state's pre-eminent insurers, HealthPartners, has joined a group of insurers in the state that are gradually pushing increasing loads of price and quality information directly to members.
There are, says HealthPartners Executive Vice President Andrea Walsh, several ways a member can find out the cost of a service. "One way would be to check our Web site for the price range of the service, and the second is to call member services. We're equipped to tell you. And we encourage members to ask providers. In Minnesota there's a law requiring disclosure of fees." The most popular member service online is finding a provider, which points people to both cost and quality data.
HealthPartners, meanwhile, is also coming up with new ways to give members a direct look at out-of-pocket expenses. Like many other plans, the MCO considers itself in the early days of an industry shift.
Says Walsh: "We view ourselves on a journey around cost transparency."
Pushed and pulled
In one fashion or another, the rest of the managed care world is also either pushing to the front of the path-breakers in transparency, or likely to be pulled by an increasingly strong industry current.
"The executive order is an incredibly important benchmark that in many ways represents the tipping point for this becoming a core element of the health care landscape," says Peter Lee, CEO of the Pacific Business Group on Health, a coalition of purchasers.
Big employers, including many of the members of the PBGH, have been making price transparency a top priority for some time, says Lee. From his perspective, it's health plans, not providers, who are going to bear the brunt of the demands regarding cost transparency.
Intermediaries
"I, by and large, don't look to doctors to make it transparent," says Lee. "I look to health plans. They're the intermediaries. They're the ones that understand copayments, deductibles, the out-of-pocket."
What Lee does readily give Bush credit for is using the bully pulpit of the presidency to drive an agenda that is already drawing attention in major plans. Both Aetna and UnitedHealth have also been pushing pilot pricing programs. Having Bush out front talking it up can only shine a spotlight on these issues.
"They're reaching out to large national employers and union groups to make sure that they're aware of what should be done," agrees Robin Downey, Aetna's head of product development. Bush's order "will just bring an awful lot of visibility to it."
Aetna's journey toward universal transparency got under way last summer in Cincinnati and spread to six major networks around the country. More are being added and the insurer expects to roll out new markets periodically throughout the next year as it ramps up the service.
Plan sponsors, particularly big ones, want their members to have pricing information at their fingertips.
"We had a meeting with our largest account customers," says Downey, "and they told us they were thrilled about what we were doing with transparency and encouraged us to move ahead as fast as we could."
Downey is quick to point to Aetna's commitment to doctors on educating them on how the program works. She's also just as quick to note that consumers will need plenty of attention themselves. For now, a majority of consumers that have the information available don't use it. But that's changing too. "Use spikes during fall enrollment, when they're making decisions," says Downey. Increased activity focuses on questions like: What kind of plan should I pick? How much will I have to contribute? What would I expect to pay in a given year?
Getting them all the answers won't be easy.
"Health care pricing is pretty complicated," says Walsh. "It's not as easy as saying, 'Let's make it transparent,' and so it is. There are so many different price codes for the same procedures, 70-plus procedure codes for colonoscopies alone. I think that's the challenge in health care. The goal of transparency in health care is a fine one, and we should take seriously the need to understand what costs are. The translation is a little more difficult."
It also takes more than cost figures to paint a full picture. Cost plus quality data have to go hand in hand to suggest value.
"The fee schedule discounts alone don't equate to good value," says Walsh. "You have to look at health outcomes and the entire treatment course or episode. For instance, some doctors may have a higher fee schedule but be more efficient and effective so less care is required overall. You get the right care the first time. Other doctors may have a low fee schedule but churn patients through several more visits."
One way to translate the data most effectively will be by bundling costs, so members know what the cost of an episode of care will be. That way, if they're having a baby, they can have a much better idea of what they need to set aside in the family budget.
Big advances
Over the next 18 to 24 months, CMS will have new data available from its pilot programs that will help fill in Aetna's gaps. Aetna's Downey expects big advances at every level.
Ultimately, says Walsh, health plans may learn how to do this in a way that is consistently presented by all, so that consumers won't face a confusing set of price charts. That's what happened with quality measures in Minnesota.
"Minnesota health plans defined a single quality yardstick that's meaningful to consumers," she says. "On cost measures, we aren't there yet. There's likely to be some churn as we test what will be helpful."
"It's not so much a marathon or a sprint as it is a long-term effort," offers Lee.
"There's no finish line. The good news is that the race is on."
John Carroll, a freelance writer living near Austin, Texas, has been a contributing editor of Managed Care for four years.
---
Our most popular topics on Managedcaremag.com
---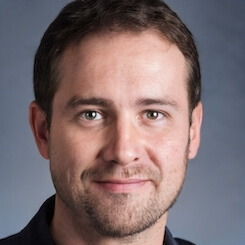 Paul Lendner ist ein praktizierender Experte im Bereich Gesundheit, Medizin und Fitness. Er schreibt bereits seit über 5 Jahren für das Managed Care Mag. Mit seinen Artikeln, die einen einzigartigen Expertenstatus nachweisen, liefert er unseren Lesern nicht nur Mehrwert, sondern auch Hilfestellung bei ihren Problemen.