Doctors and pharmacists who take management positions can find satisfaction, but some return to practice, unhappy with compromises they must make or unable to fit into a corporate culture
When William Fried, MD, left behind two decades of private pediatric practice to become Aetna's mid-Atlantic medical director, physician colleagues advised him to purchase a bulletproof vest.
He needed it. "Bean counter, data cruncher, and suit" are among the epithets hurled at him during his six-year tenure, Fried says. One of his former partners even called Fried a "traitor," accusing him of being more interested in money and an easier life without being on call.
"Doctors, as a species, view managers with great suspicion," says the renowned leadership expert Michael Watkins, PhD, author or co-author of 10 books, including, The First 90 Days: Critical Success Strategies for New Leaders at All Levels (Harvard Business School Press, 2003). "They want to be managed well, and who better to manage them than one of their own? But they often undermine them and set them up for failure by not respecting them."
New faces that doctors encounter in the executive suite are not always cordial either. To some vice presidents, physicians are administrative interlopers, permitted to sit in on meetings and give advice, but often without business degrees and credentials. "There is almost a class difference between those with the MD degrees and those without," Watkins says. "Doctors are perceived as useful bridges between management and clinicians, but they are also viewed as suspect members of an enemy camp."
"It's lonely at the top" is a cliché, but the reality is that success can be isolating, no matter if the transition is from doctor to medical director, professor to dean, or from high-technology developer to corporate manager, says Watkins, a former associate professor at Harvard Business School. "Doctors are disdained by former colleagues, and they are seen as arrogant SOBs by administrators."
Moving out of this purgatory is a juggling act. "It's about convincing doctors you haven't sold out to administration," Watkins says. "The flip side is that sometimes you have to say 'no' to doctors to show administrators you can be tough. You have to convince administrators that you will stand up to colleagues when you need to. Those two things can be inconsistent with each other. It comes down to building key alliances with influential people on both sides."
Vague and risky
Little is written about transitions because of the "sink or swim" managerial culture present in most companies, Watkins says. Risks are highest for new leaders coming in from outside, people who are unfamiliar with an organization's politics. To make matters worse, doctors are often hired without clear job descriptions or concerns about how they will fit into the overall management team. Their jobs are nebulously designed, not well documented, and expectations are unclear, says Hugh Greeley, a Marblehead, Mass. medical management specialist.
Still, physicians such as Fried are attracted to executive positions for the ability to treat populations, not just one patient at a time. "My impact can be very different from when I was in practice," he says. Today Fried assists in maintaining the health of Aetna's 1 million Virginia, Maryland, and Washington D.C. members, compared to the 3,000 children he used to care for in his practice.
Same ratio, different numbers
Since 1965, the ratio of physicians in administrative roles has remained stable at 1:50, though the numbers have changed significantly. Back then, only 4,000 doctors were administrators; in 2006, there are 15,000 physician administrators, according to the American Medical Association. Interest in management is reflected in the American College of Physician Executives membership, up from 5,700 in 1990 to nearly 10,000 today.
About half of all active physician executives hang up their stethoscopes for good or after a gradual winding down. The others maintain a foothold in clinical practice, according to an analysis of ACPE member data. Fried gave up patient care when he signed on with Aetna.
His ascent to a paid executive post began nearly two decades earlier when Fried worked as a voluntary administrator. He started with committee work in his local hospital, Inova Alexandria Hospital in northern Virginia — child abuse, utilization review, credentials, managed care task force, and more. Later he was named chief of pediatrics. His greatest exposure to managed care was his involvement with the formation of an IPA and contracting for it. So it was a natural fit when Aetna recruited him in 2000.
Almost nothing he does as a medical director is similar to what he did as a pediatrician. On a typical day recently, for example, Fried gave a lecture to a nursing team on the connective tissue disorder Marfan Syndrome, while reviewing the case of an 18-year-old member with the condition and discussing coordination of care, which could become expensive. He traveled to a large national financial services company to make a sales pitch about Aetna's high performance specialist network. Then he met with an internal team to discuss the rollout of Aetna's price transparency program for use by patients with high-deductible health plans. In between, there were the usual utilization review issues and appeals. "One of the most exciting things about my job is that my day is varied," he says.
New mindset
Still, being a medical director required a whole new mindset. "Physicians are trained to be independent," he adds. "While that's a valuable quality, I had to learn the value of collaboration, to balance the needs of all constituents — doctors, hospitals, administrators, patients, plans sponsors, and regulators."
Fried gave up a career where he called the shots and moved into the muddy world where issues are not resolved in 15-minute appointments. It required knowledge of how to leverage resources, how to listen, how to communicate, and "how to encourage others to share my vision," he says.
To be effective as a leader, Fried continues to take Aetna's online and in-person training courses in strategic planning, data analysis, diversity, and public speaking. One of the company's media relations managers, Walter Cherniak, taught Fried how to handle journalists. He frequently makes television appearances and also conducts newspaper interviews with Washington Post reporters on clinical and managed care issues.
"'Be prepared' is rule number one," Fried says.
"'I'll wing it' are the three dirtiest words," Cherniak adds.
Fried considers himself a physician first. "I'm proud of that," he says. He keeps up with requirements for his license, board certification, and CME. He reads journals, plays clinical audiotapes in his car, and attends medical conferences.
Maintaining clinical knowledge is crucial to gaining the respect of physicians, says Watkins. "It's dangerous to be seen as being out of touch with medicine."
Perhaps in part because of this, Fried says his relationships with doctors today are less adversarial than in the past. "They appreciate speaking to me peer-to-peer because I understand where they are coming from — I've been there and can represent their concerns. I can work through the system to cut red tape."
For Aetna administrators and employer clients, Fried says, he has evolved into a translator, expressing medical necessity and the clinical basis behind care management programs. He is co-author of "Transforming a Payer-Provider Relationship from Conflict to Collaboration," a study of a Washington D.C. children's hospital where a contentious relationship over inpatient utilization review was remedied, published in May in the Journal for Healthcare Quality.
One thing Fried was unprepared for was the speed at which change takes place in business. Required reading at Aetna was Who Moved My Cheese by Spencer Johnson, MD, a book about not fearing or becoming paralyzed by change, but instead embracing it. "Practicing physicians use evolving technology, but they are relatively averse to change," he says. "In the business world, change is the mantra. We are constantly rolling out new products, programs, Web-based tools, and policies."
There's help if you need it
For doctors who have been in their management jobs a while and are isolated from doctors, administrators, or both, Watkins recommends courses, coaches, and management books. To win over administrators, he suggests doctors attend four- to six-week educational programs at business schools. The experience will produce a strong alumni network of associates paddling in the same shark-infested waters. More importantly, though, it will give doctors a credential. "You get a mini-MBA to stand up against administrators so that you can speak to them in the language they understand."
Even more important than learning the language is developing one overriding talent, summed up in a single word. "On a scale of 1 to10, the single most important skill needed to do the job well is negotiation. It's absolutely essential to build alliances," Watkins says. "All of business is 'How can we cooperate to dovetail our interests?'"
Lastly, Watkins warns physicians about the baggage they may drag with them into the C-suite (employees with "chief" in their job titles, such as chief executive officer, chief financial officer) from their former careers. "Doctors are a proud group with a high level of training, used to making life-and-death decisions. They develop thick skins. They may not be sensitive to building support to make changes."
"They may not have the right wiring to deal with organizational change. It requires a willingness to engage in learning discipline, self-awareness. They are educated to help patients. Then they come into an economic environment. Management represents economic constraints," Watkins adds.
Back to the clinic
Those constraints can be oppressive. Mark Granoff, MD, held a number of medical director positions, including Blue Cross of California and CalOptima (he was chief medical officer there), from 1991 to 2001 before returning to practice.
"I did not have a positive experience," he says. "It was frustrating to deny patients certain tests. Managed care organizations are businesses run for profit to make money for Wall Street, not for taking care of people. You are a doctor working with business people. Gradually, you begin to see things as what is best for the company, not what is best for the patient."
In 2001, two former colleagues asked Granoff to join their medical practice — and he has not looked back. The practice accepts no patients from HMO plans, only PPOs.
"Being a medical director is a tough job — you can't satisfy the needs of CEOs, doctors, patients. Many things are pulling at you," Granoff says.
Nonetheless, other doctors find ways to balance interests and achieve personal and professional satisfaction. Bradley Gilbert, MD, who has been chief medical officer of Inland Empire Health Plan in San Bernardino, Calif., for 10 years, often considers returning to family practice.
"I've thought about going back to medicine on a part-time basis, but my current job is more than full time," Gilbert says. "I still believe I can make a bigger difference with what I'm doing now versus seeing individual patients. I can play a role in helping physicians provide high quality care, making my ability to impact the health care system greater."
---
Our most popular topics on Managedcaremag.com
---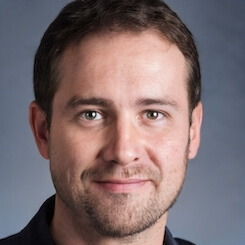 Paul Lendner ist ein praktizierender Experte im Bereich Gesundheit, Medizin und Fitness. Er schreibt bereits seit über 5 Jahren für das Managed Care Mag. Mit seinen Artikeln, die einen einzigartigen Expertenstatus nachweisen, liefert er unseren Lesern nicht nur Mehrwert, sondern auch Hilfestellung bei ihren Problemen.