Not-for-profit insurers contracting with physician groups provide better results, says one study. What can for-profit plans learn?
Assume that high quality care really does save money. Though that hasn't been proven, much of what managed care does is based on that premise. Perhaps, though, the question is moot for there is always the human element. If it could be demonstrated that high quality care actually costs more, would health plans stop striving, given the "first, do no harm" oath handed down to physicians in antiquity?
Still, we live in the modern world (of course, so did the Greeks) and have to deal with the modern reality that we can't afford to provide all the care that everybody wants. How about the care everybody needs, then?
Prevention
A study published in the journal Health Services Research suggests that health plans that contract with tightly organized physician practice groups score higher on preventive health care indicators measured by the National Committee for Quality Assurance's HEDIS and the Consumer Assessment of Healthcare Providers and Systems surveys. The study reviewed 2003 data from 272 health plans nationwide, looking at quality scores for preventive measures such as women's health screening, immunization rates, heart disease screening, and diabetes screening.
"The central thesis is that disease screening and prevention practices, as one set of measures of quality of care, are more likely to be carried out in more organized practices such as staff (i.e., salaried relationships) and group (i.e., contractual relationship between a health plan and an organized multispecialty practice) models," states the study, which is titled "The Impact of Health Plan Delivery System Organization on Clinical Quality and Patient Satisfaction."
In part, it concludes: "The results of this study provide evidence suggesting that health plans that rely more on organized physician groups or internal (staff) physician groups perform at a higher level on many clinical measures than plans without this form of delivery system."
Jack Ebeler, president and chief executive of the Alliance of Community Health Plans, an organization of not-for-profit health plans, says that what has "been interesting about the study, and why we have been sending it around, is that it is an external validation from a research team that the link between quality and tightly organized doctor groups does seem to be holding up when you look at the data and adjust for a lot of the things that previously weren't adjusted for."
The question
Not-for-profit plans tend to contract more often than commercial plans with the sorts of physician groups described in the study. Does it then follow that not-for-profit insurers provide better care than the for-profits? Ebeler won't touch that one. "But the study does find that for-profit status is frequently negatively related to performance," he adds.
One could be forgiven for concluding that comparisons are indeed being made. "We are saying that for-profits need to include aspects of quality as well as efficiency in their interactions with their affiliated physicians," says Robin R. Gillies, PhD, research director of the national study of physicians at the University of California at Berkeley and the main author of the study. "If they do not, and if the quality of care their affiliated physicians provide does not meet some possible future specified standard, they may find they either are excluded from participation in some programs or lose market share by being portrayed as providing substandard care."
Charles M. Cutler, MD, the head of national quality management at Aetna, says that every approach has its strengths — and weaknesses. "The staff- and group-model health plans provide an infrastructure such as patient registries and electronic medical records that support better performance on HEDIS measures," Cutler admits.
"On the other hand, they have much narrower networks and they have practice bureaucracies that some patients find daunting.
"As a large national plan, we can offer our members a wide choice of physicians and have built a virtual infrastructure with reminders, registries, and care considerations from tools such as our MedQuery Program to support physicians and improve clinical outcomes.
"Bottom line — we can keep satisfaction levels high by providing our members with access to a broad provider network and help providers with a virtual infrastructure that doesn't otherwise exist in the health care system."
No matter who pays them, multispecialty groups are usually going to have a greater capability, says Margaret E. O'Kane, president of the National Committee for Quality Assurance. "Whether that potential is realized depends on whether they have good management, whether they have good IT."
Steve McDermott, executive director of Hill Physicians Medical Group, one of the largest IPAs in the country, reminds us that so much happens in the doctor's office. "While the turnover rate at the plan level tends to be high, it is low at the provider level, so disease screening and prevention makes sense at our level."
Large for-profit health plans have a lot to learn from the relationship between not-for-profit plans and highly organized physician groups, says Jay Crosson, MD, executive director of the Permanente Federation, which supports the quality improvement efforts of the Permanente Medical Groups and the 14,000 physicians associated with Kaiser Permanente.
"Large for-profit plans might want to look at the cost of health care services across the country and compare commercial costs in areas such as California, Oregon, Washington, and the upper Midwest — Minnesota, Wisconsin, Iowa, where the markets and practice patterns have been shaped by large-group practices — to the costs in areas like New York City, Chicago, and Miami, where solo practice reigns," he says. "There is a 25 percent to 30 percent difference — the former lower than the latter."
Grouping providers
McDermott says that plans such as Aetna and Humana "bring a level of oversight and accountability that adds to the quality factor that the old Blue Cross Blue Shield plans never did. However, if they are not grouping up their providers, then it is still a disaggregated environment with all the usual disconnects, redundancy, lack of coordination, and little or no structure."
No matter what type group an insurer contracts with, the health plan should keep in mind that its success is tied to the success of its doctors, Gillies says. "Health plans should try to determine how they can help their affiliated physicians, especially those without a lot of support resources at their disposal, improve the quality of care provided," she says. "It may be helping or encouraging their affiliated physicians to develop the ability to do processes of care; it may be helping and encouraging development of IT capabilities; it may be providing physicians with lists of patients, like a registry, with different conditions, e.g., diabetes, asthma, to improve the physician's ability to treat specific populations. Health plans can help shape the care provided by financial assistance, paying bonuses for quality."
All the experts agree: Whether it's solo practices, multispecialty networks contracting with for-profits, or staff- or group-model systems working with not-for-profits, the more cooperation between payer and provider, the better.
Putting it all together
O'Kane, of the NCQA, trots out a metaphor that she's heard at health care conferences she's attended over the years. "The American health care system is like buying a car where they come and put the parts on your lawn. What we're all looking for is the entity that puts it all together and that is able to be accountable for the performance of the vehicle, rather than whether you got good spark plugs."
---
Our most popular topics on Managedcaremag.com
---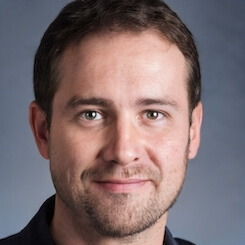 Paul Lendner ist ein praktizierender Experte im Bereich Gesundheit, Medizin und Fitness. Er schreibt bereits seit über 5 Jahren für das Managed Care Mag. Mit seinen Artikeln, die einen einzigartigen Expertenstatus nachweisen, liefert er unseren Lesern nicht nur Mehrwert, sondern auch Hilfestellung bei ihren Problemen.