Still, some are skeptical about punishing bad behavior. For one thing, it makes coverage more expensive for those who need it most.
Increasing employee deductible levels to encourage workers to be better health care consumers has become old hat. But how about this: tying an employee's deductible level to health status?
The idea is emerging as another twist on employers' attempts to get workers to take responsibility for their health and, in doing so, lower the cost of employer-sponsored health coverage.
Like a good-driver discount offered by automobile insurers, a health insurance product that rewards employees for hitting specific biometric targets — for example, low cholesterol and low blood pressure readings and a healthy weight — is an incentive to induce behavior change, says Jim Pshock, executive director of BeniComp Advantage, an employee wellness program.
"We are starting to see much more employee receptivity to the idea of lifestyle factors mattering," he says. "Employees are tired of seeing less coverage for higher contributions, particularly those employees who don't smoke and who manage their weight and take their blood pressure medication, yet continually bear the brunt of the cost for those who do not."
Some industry observers doubt that many employers will embrace the concept, even though all agree that improving employee health status has a high priority.
William Vaughan, senior policy analyst at Consumers Union, worries about programs that make health insurance more expensive for people who need it most.
"Some of us are born with problems and some of us have genes that make our health worse than others," he says.
Pshock agrees, but he points out that individuals who are predisposed to high blood pressure, for example, typically respond to treatment that brings it to an acceptable level, making them eligible for a lower deductible under his program.
"From a genetic predisposition standpoint, there are certainly people who have to work harder than others to achieve certain goals," he says. "You might have to exercise twice as much as the person next to you. You will still qualify for the reward."
BeniComp sells a voluntary, supplemental, fully-insured policy that applies only to an employee's deductible; the policy — licensed in 30 states so far — is used in conjunction with a standard high-deductible health plan.
An alternative
Pshock positions his concept as a complement to the consumer-directed plans, health fairs, health risk assessments, and predictive modeling initiatives that are ubiquitous in today's marketplace. The typical health fair, he says, attracts a small percentage of employees, most of whom are already concerned about health.
"It's not the overweight smoker who wants to get his free T-shirt when he steps on a scale in front of his coworkers," he says.
In the BeniComp Advantage program, as it is called, employees participate in annual assessments in which they can earn wellness credits, generally worth $500 each, that reduce their annual insurance deductible. For example, a standard $2,500 deductible can be reduced to $1,000 if the employee earns three credits — one for a low cholesterol level, one for maintaining a healthy weight, and one for not smoking. Depending on a company's particular plan, a worker could theoretically earn enough credits to have no deductible.
The Bank of Geneva, in Geneva, Ind., one of the first companies to use the BeniComp Advantage product, has saved nearly $400,000 on health costs in two years because of it, says Jeanne Akins, the bank's human resources director.
Akins had been worried that rapidly rising health insurance costs would outstrip payroll for the bank's stable workforce of just more than 50 people within a decade. The bank's previous health plan came with a $500 deductible and no premiums for employee-only coverage. In 2003, the bank introduced a $2,500 deductible that could be reduced by $500 increments if employees met biometric targets.
"The opportunity to reduce the $2,500 deductible motivated 99 percent of our employees to participate in BeniComp Advantage," Akins says. "We had a lot of people join Curves [a chain of gyms] right away."
In 2004, the bank adjusted the deductible to allow for an HSA to be used with BeniComp Advantage, and has used the savings to make contributions into health savings accounts for its employees.
In some ways, tying the deductible level to an employee's health status is an extension of two other trends aimed at getting the consumer's attention.
The first, of course, is the emergence of higher deductibles associated with consumer-directed health plans, ostensibly designed to give workers an incentive to shop wisely for health care services, thereby injecting market forces into the health care industry.
The other is that many employers have started offering premium differentials for workers based on their health habits. For example, Sprint and others require their workers who smoke to pay a higher monthly insurance premium than those who do not.
Considered novel just a few years ago, that concept took off quickly with benefit professionals, says Jay Savan, principal at Towers Perrin. He likens it to the universal practice of charging higher automobile insurance premiums to bad drivers.
"We give better rates to people who show a good driving history, who don't do crazy things and have accidents. Doesn't it make sense that we give better rates to people who demonstrate that they have the same kind of positive behavior" when it comes to their health?
Thank you for not smoking
While tying a deductible level to health habits has been forbidden in some states, that taboo might be falling away. The Missouri legislature, for example, earlier this year passed a law that allows employers to contract for health insurance that carries a higher deductible level for smokers than non-smokers.
BeniComp Advantage takes the idea a step further by tying deductible levels to not just habits, but health measures. Each company designs its program to set thresholds for specific biometrics; to earn a wellness credit, an employee must hit that target or, in some cases, complete a coaching program that moves the employee closer to the target.
Pshock says that does not mean that employees suffering a health problem cannot work their way to a low deductible.
"We don't penalize a diagnosis," he says. "If you had to take medication to achieve the goal, you still receive the reward. We don't care how you got there."
Most employers phase in the program with biometric targets that are easier to hit than the national guidelines. For example, the Bank of Geneva set a threshold of 140/90 for blood pressure reading in the first year, instead of the National Institutes of Health standard of 120/80, and a target of less than 240 for total cholesterol, instead of NIH's recommendation of less than 200. Over time, Akins says, the bank is tightening the targets to NIH recommendations.
As a group, she says, Bank of Geneva employees are averaging 2.2 wellness credits in the third year of the program.
Pshock says the motivator is the cash those wellness credits represent.
"It takes a significant financial incentive to cause the employees to be willing to roll up their sleeves, participate in a blood draw, and take personal responsibility for the things that are within their control," he says.
---
Our most popular topics on Managedcaremag.com
---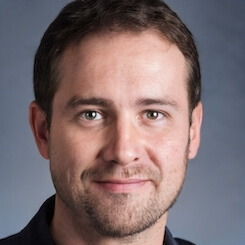 Paul Lendner ist ein praktizierender Experte im Bereich Gesundheit, Medizin und Fitness. Er schreibt bereits seit über 5 Jahren für das Managed Care Mag. Mit seinen Artikeln, die einen einzigartigen Expertenstatus nachweisen, liefert er unseren Lesern nicht nur Mehrwert, sondern auch Hilfestellung bei ihren Problemen.