This CMO of a pharmacy benefits manager wrestles with some of insurance's most taxing issues. Price, of course. And here come biologics!
James E. Hartert, MD, grew up in Winona, Minn., a river town about a hundred miles down the Mississippi River from metropolitan Minneapolis/St. Paul, where he now works. An internist, he was drawn to medicine as a profession that could be both intellectually challenging and socially satisfying.
Today, those challenges and satisfactions revolve around designing and delivering prescription drug benefits to more than 9 million Americans on behalf of Prime Therapeutics, a pharmacy benefit manager owned by 10 Blue Cross and Blue Shield plans. Hartert is senior vice president and chief medical officer and he leads the company's formulary, clinical consultation, specialty, medical therapy management, and utilization management departments.
Before joining Prime two years ago, Hartert was vice president and chief medical officer of Cobalt, a holding company for Blue Cross Blue Shield United of Wisconsin that WellPoint Health Plans bought in 2003. He previously held medical administrative posts at Humana Health Care Plans in Kentucky and HealthPartners in Minnesota.
A graduate of the University of Minnesota Medical School, Hartert completed his residency at the University of Minnesota Hospitals and Clinics, and he has extensive clinical experience in geriatric and general internal medicine. He holds a master's degree in administrative medicine from the University of Wisconsin Medical School, is a fellow of the American College of Physicians, and is a member of the American College of Physician Executives. Hartert spoke recently with Senior Contributing Editor Patrick Mullen.
MC: On balance, would you say prescription drugs are priced fairly in the United States, given their associated research and development costs?
HARTERT: Among the constituencies I talk to — employers and plan members — the overwhelming concern is that prescription drugs are overpriced, particularly brand name drugs. Concern about the cost and affordability of those agents is something we hear daily. In my view, generic drugs are the best value in health care today. While use of generics has increased year over year in our clients' plans and others, we still see this as a largely underutilized opportunity. The days of fearing that these products were manufactured in bathtubs are long gone. These drugs are heavily scrutinized by the FDA and the safety track record of generic drugs is outstanding. In the last decade, 16 brand-name drugs have been withdrawn from the market, but only one generic drug, an over-the-counter cold medication, was withdrawn. I believe that generic drugs are the gold standard in terms of safety and efficacy. These are the tried and true drugs that have been in the marketplace the longest; they're the ones with which people have the most experience.
MC: How do you reconcile maximizing pharmacy benefits for members while minimizing costs to employers when many expensive new drug therapies are reaching the market?
HARTERT: I don't see those two goals as being in opposition. The underlying issue is one of value. Employers and members want to make sure that the benefits improve health. Our programs are designed to ensure appropriate use of pharmaceuticals, which not only refers to potential overuse of certain drugs but underuse of certain drugs. The prevailing view is that depression, hypertension, and high cholesterol are undertreated in this country. If high cholesterol were treated appropriately, we'd see lower incidence of stroke and lower incidence of heart procedures. The result: better quality of life for patients and, potentially, lower health care resource utilization. These are potentially good investments for employers to make.
MC: While the age of biotechnology may not be arriving quite as quickly as predicted, it's still coming. There have been cases in which a biological drug costing several thousand dollars per patient is only marginally better than a much less expensive chemical drug. In other cases, a biological may be much more effective than anything else available, but again at a much higher cost. How do you approach that as a manager of pharmacy benefits?
HARTERT: You're certainly right that there is an explosion in the number and increasing use of biological agents, which we expect to continue for the foreseeable future. At a certain level it's still about safety and efficacy, just as with other pharmaceuticals. The concern is not so much about a drug's underlying technology or cost, but whether it's safe and it works.
MC: But doesn't cost come into play when a product is safe and works, but is many orders of magnitude more expensive than treatments that might be marginally less effective?
HARTERT: If we look at two treatment approaches to a condition that the medical literature tells us are equally safe and effective, then of course the lower cost alternative is the superior product. But we believe very strongly that safety and efficacy need to come first.
MC: How should physicians respond to patients who request products they've seen advertised?
HARTERT: Evidence-based medicine is the best approach to address that issue. Prime invests heavily in continually examining the medical literature. We have a full-time staff of pharmacists who research the medical literature. They have specialized training and unique areas of expertise that they focus on. It's an incredible magnitude of information and it's one of our points of pride that we review it in a very robust fashion. We then synthesize that information into explicit statements or points of view around the safety, effectiveness, or uniqueness of a medication. Our pharmacy and therapeutics committee, an independent set of practitioners, then votes on which drugs should exist on our formularies.
MC: Do the 10 Blue Cross plans that own Prime share a common formulary?
HARTERT: Not necessarily. They all start with the same foundation and the same research. There are far more similarities than there are differences, but we accommodate customization. Each plan's needs, goals and the needs of their marketplaces occasionally draw them to slightly different conclusions.
MC: Describe Prime's role in disease management and case management.
HARTERT: The Blue Cross plans that own Prime are responsible for medical as well as pharmacy benefits, so we develop programs that look across the continuum of care. Most plans have active case management and disease management programs. What's been exciting over the last five years is greater integration of medical diagnosis data with pharmacy data. In many organizations, those are separate and are difficult to integrate. We've developed initiatives to combine those databases to understand where opportunities exist to address over- and underutilization and see that drug regimes produce the desired outcomes.
MC: What kind of data do you use?
HARTERT: Predominantly administrative data, because that is the most robust data currently available to answer some of our relevant questions. On occasion we have integrated with health plans in efforts to use medical record data. When we share data with physicians, their response tends to be positive, even though we're asking them to respond to another piece of mail or think about yet more information. Physicians appreciate that we're alerting them to situations of which they might otherwise not have been aware. One of the best examples — and for which we have the most outcomes data — involved the safety of the COX-2 inhibitors Bextra and Vioxx. Several years before those drugs were withdrawn from the marketplace, we raised concerns to physicians, concerns that were well supported by the medical literature. We got a great number of compliments back from physicians, and in following up, we found that physicians changed their prescribing behavior and moved to safer drug regimens.
MC: What raised the alarm?
HARTERT: We review the medical literature on a regular basis. When we see a preponderance of evidence raising red flags around safety, we develop a program to act on that evolving information. As we track medical information, new opportunities and new evidence constantly come to light. Virtually every couple of months we roll out a new program that's based on the most recent medical literature to drive toward safer and more effective drug prescribing and utilization. Those programs could be specific to a diagnosis, class of drugs, or a specific drug.
MC: Which medications are most commonly overprescribed?
HARTERT: The most compelling example was the COX-2 inhibitors. Those drugs were widely used, but as safety concerns came to light while those products remained on the market, utilization dropped over 80 percent. We still are concerned about the overuse of prescribed narcotics in this country. We are concerned about the number of prescriptions and quantities of drugs like OxyContin. The generic combination of the drugs in Vicodin is the number one prescribed combination of medicines in this country today. That our most-prescribed drug is a narcotic is a source of deep concern.
MC: When a patient is prescribed more than a certain threshold, that triggers a question to the physician?
HARTERT: That's correct. And we've collaborated with health plans to look at physician practices that have high rates of narcotic utilization. Our clients have taken a variety of actions in that arena.
MC: What kinds of information do employers want from Prime to help them do a better job sponsoring pharmacy benefits?
HARTERT: Prime takes a consultative approach with clients. First, we work to understand the population being served and the experience that employer has had. We put together a package that includes not only a formulary, but a benefit design that reflects that employer's philosophy of member cost sharing and includes specific clinical programs to address specific issues in that population. We don't take a one-size-fits-all approach.
MC: What kinds of information would employers like to know that you can't tell them, because the data just aren't available yet?
HARTERT: Employers want to know that they're getting value for the dollars they're spending. They are deeply concerned about and struggle with tough decisions of providing benefits against the realities of the cost of health care. Employers want evidence that shows that the dollars they're spending on health care benefits will benefit people and not be lost to waste, fraud, or abuse. But it's not just about the money. Employers are very concerned when their population includes people with depression or with high cholesterol who aren't being appropriately treated.
MC: Those people could eventually require much more expensive care.
HARTERT: Absolutely. The same philosophy that has made disease management programs and wellness programs so popular carries over into the design of the pharmacy program that employers offer.
MC: How far along are your owners with electronic prescribing? Would you be comfortable using the tools that are available now?
HARTERT: It's an emerging technology. It's on everyone's radar screen. I personally would be comfortable using the tools that are available. Clearly there is enormous opportunity for development. The disappointing aspect of e-prescribing or electronic health records has been slow adoption of those tools by the medical community.
MC: There seems to be an eternal catch 22 that no one's willing to adopt tools until they become a standard, and no standards will emerge until people adopt them.
HARTERT: As one health care executive said several years ago, you can't give this stuff away. There has to be a fundamental adoption and diffusion of this technology into the fabric of medical practices. The theoretical values in terms of safety, quality of care, and efficient communication of information are overwhelmingly compelling. A number of wonderful case studies show that these tools can work and do work. We're excited about the opportunity of e-prescribing and we have a variety of initiatives under way. We believe the best opportunity for e-prescribing will come through adoption of electronic health records. There's some degree of traction on that, with a number of initiatives in local communities and at the state and federal government levels to encourage employment of electronic medical records.
MC: Prime administers Medicare Part D prescription drug benefits for more than 750,000 beneficiaries. How well or poorly has the first year of the benefit gone?
HARTERT: On the whole there's been tremendous progress and improvement as the year has gone on. There were glitches in the program involving interfaces with CMS, state Medicaid programs, and the Social Security Administration. Those have been and are being addressed.
MC: If you were named head of CMS, how would you try to improve the Medicare Part D program?
HARTERT: First, CMS should be commended for the tremendous work it's done over the last year in implementing a complex and difficult program in a very emotional and politically charged environment. One of my top priorities would be to find and try to enroll the people who have not enrolled. Many of those people are the poor and the near poor, and they are eligible for financial subsidies. This program is designed specifically to take a drug benefit to that vulnerable population. That several million people who would qualify for benefits are not enrolled in the program is an issue that needs to be addressed. Second, I would work to simplify the program. Efforts to simplify it would serve the program well over the long haul. Third, I would increase study of tools that have been shown to work in the private sector. We in the PBM industry have been managing pharmaceutical benefits for well over a decade. We have a wealth of experience. This program represents a $700 billion increase in funding of pharmaceuticals in this country over 10 years. It's important that we get this program right, because Medicare Part D will fundamentally change how we finance pharmaceuticals in this country, just because of the magnitude of the program.
MC: Thank you.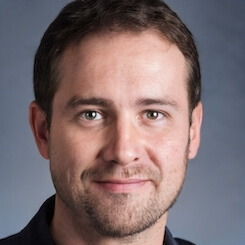 Paul Lendner ist ein praktizierender Experte im Bereich Gesundheit, Medizin und Fitness. Er schreibt bereits seit über 5 Jahren für das Managed Care Mag. Mit seinen Artikeln, die einen einzigartigen Expertenstatus nachweisen, liefert er unseren Lesern nicht nur Mehrwert, sondern auch Hilfestellung bei ihren Problemen.