Paying for medical group practice redesign can significantly enhance the quality of care for chronically ill patients, and perhaps lower long-term costs
Martin Sipkoff
Health plan investment in medical group practice redesign to improve management of chronically ill patients results in significant improvement in the quality of care — notwithstanding expense and equity sweat. That is the lesson learned and taught by 200,000-member Rocky Mountain Health Plans in a recent award-winning pilot project.
The project trained about 80 primary care physicians in an independent physician association how to implement the chronic care model, and then paid them to do so. And the Grand Junction, Colo., health plan paid bonuses if the doctors' diabetic patients met specific outcomes goals.
In addition to creating healthier patients and wealthier doctors, the project — named Improving Diabetes Outcomes in Mesa County, Colorado — won the 2006 America's Health Insurance Plans Foundation Chronic Care Award.
"What worked so well was first giving our providers the tools they need and then paying them bonuses for specific outcomes when they used those tools," says Lori Stephenson, RN, director of quality improvement and home health. She helped design and then managed the RMHP pilot. "The key to a program like ours is to effect change in the delivery of care in the practice setting for the treatment of all chronic care."
According to AHIP officials, what made the RMHP program special was its aggressive hands-on approach. Health plan employees went to physicians' offices to teach them how to use the chronic care model. In addition, the plan paid for improved outcomes, not just compliance with protocols and treatment guidelines.
"Rocky Mountain exemplifies the spirit of effective managed care through a pioneering aggressive approach to chronic care," says Karen Ignagni, AHIP president and CEO. "This kind of program can be replicated throughout the industry. It's an extraordinary effort."
The challenge
The medical compliance record of the nation's 18 million type 2 diabetics is not encouraging. Two-thirds don't have their glucose levels under control, putting them at high risk for blindness, kidney failure, feet and leg amputations, and heart disease, according to the American Association of Clinical Endocrinologists. "The situation is very bad," says Paul Jellinger, MD, president of the American College of Endocrinology. "Health professionals need to aggressively help their patients learn how to manage their disease." That was RMHP's goal. The plan's three-year pilot (2002–2005) was implemented for about 2,000 Mesa County RMHP members with diabetes mellitus (606 were commercially insured, 379 were in Medicaid programs, and 941 were enrolled in the RMHP Medicare program). All were treated by the primary care physicians in the Mesa County Physician IPA, a countywide network.
The chronic care model is based on the idea that a substantial portion of chronic care takes place outside of formal health delivery settings, but that physicians should be involved in helping to manage that care, according to Edward Wagner, MD, director of the MacColl Institute for Healthcare Innovation at the Group Health Cooperative of Puget Sound, who designed the model. "Its purpose is to capitalize on a full array of possible treatment options," he says, "yet few provider settings are prepared to execute it."
RMHP's idea was to change that. "The beauty of the chronic care model is that it is based on the physician level, where care actually happens," says David Herr, MD, medical director at RMHP. "Physicians are generally not trained in the disease management techniques necessary to deal with ongoing chronic conditions. That's the important role health plans can play, helping them learn and implement those techniques."
Health plans are invaluable in that regard, agrees Thomas Bodenheimer, MD, a professor at the University of California, San Francisco, an expert in the management of chronic disease, and a member of Managed Care's Editorial Advisory Board. "Health plans can, if they choose, have a vital role to play," he says. "They are in a position to actively encourage physicians to implement well established techniques for management of diabetes and other chronic conditions. And effective care begins and ends with active involvement of the primary care physician, who treats 80 percent of diabetic patients."
Specific targets
According to RMHP officials, the Mesa County pilot included two integrated components. The first was introduction and implementation in medical groups of the chronic care model. That included training medical group personnel, including physicians, in four basic components of the model:
Patient self-management techniques
Development of patient registries
Planned visitations
Effective utilization of community resources
The patient self-management component set specific targets. The outcomes measures — based on American Diabetes Association's recommended levels of hemoglobin A1c levels, blood pressure, and the daily use of aspirin — were chosen in conjunction with a committee of IPA physicians.
"The measures are evidence-based, with demonstrated effectiveness in decreased morbidity and mortality in diabetic patients," says Herr. "Our approach combined system redesign with a payment methodology that rewards improved outcomes. Diabetes care was its focus, but the principles can be applied to any chronic condition."
Implementation of the model produced significant outcomes. After the first two years, the participating diabetic patients experienced:
A 5 percent increase in the number of members with hemoglobin A1c of less than 7 percent;
A 13 percent improvement in the number of diabetic enrollees with LDL of less than 100;
A 9 percent increase in the number of enrollees with a blood pressure of less than 130/80; and
A 26 percent increase in the number of enrollees taking aspirin daily.
Although it is too early to determine whether the expense and hours spent on the pilot resulted in overall savings, RMHP officials say they believe their efforts will pay off. "The cost of diabetes is so great in comorbidities it is difficult to see how these efforts can fail to lower overall costs," says Herr.
Second component
The second component of the RMHP pilot was a pay-for-performance program using evidence-based measures related to improved clinical outcomes for diabetic patients. The payments came from both RMHP withholds and direct bonuses.
Once the P4P program was established, Herr and Stephenson approached each PCP in the Mesa County IPA to discuss implementation of the model, which "entailed system redesign at the practice level," says Stephenson.
Implementation consisted of a training curriculum, an electronic patient registry developed and paid for by RMHP, and ongoing collaborative support once the original training was complete. Ongoing support of the process was provided by monthly meetings in the PCP offices and the availability of RMHP staff over the telephone to answer questions and to help solve problems.
"We had what we called 'the model for improvement,' which was based on the chronic care model and included strong, ongoing quality activities, simplified to read 'Plan, Do, Study, Act,' or PDSA," says Stephenson.
Practices that adopted the chronic care model plus PDSA were paid $120 per patient for case management. About 50 percent of the county PCPs instituted the model in their practices.
Physicians participated in the incentive program by submitting their data quarterly. This was done by faxing a copy of an updated flow sheet for each diabetic patient. If an office was using the electronic registry, reports could be generated directly from the registry. Aggregate results were mailed back to physicians quarterly so that they could see how they compared with peers.
$5,000 per doctor per year
Incentive payments were made to physicians within four weeks. Payments averaged about $5,000 per physician annually.
"The chronic care model was attractive to us and to many practices because once it had been implemented, its techniques could be applied to the management of any chronic disease, not just diabetes," says Herr. "It does require a practice redesign for most practices, however, and that can raise some issues."
Indeed it can, says Robert Berenson, MD, senior fellow at the Urban Institute, a not-for-profit research organization that recently completed a study of chronic disease care models for the California HealthCare Foundation, titled Challenging the Status Quo in Chronic Disease Care: Seven Case Studies. Berenson says:
Two prototypical strategies have developed to try to fill the gaps in chronic care: third-party "disease management" and the medical-group-based chronic care model. The former is essentially a "bypass" strategy that assumes that physicians will not change their practice orientation to focus more on chronic care management. The latter, in contrast, requires a major restructuring of clinical practice that may not be feasible in many situations.
Three elements appear to predominate for the chronic care model to be successfully implemented, according to Berenson:
When practices already have the necessary infrastructure — nurses and other staff members — to incorporate a PCP as an "integral part of a redefined health care team." Such infrastructures tend to exist in large, multidisciplinary practices that have access to electronic medical records and patient registries.
When practices are outside of standard fee-for-service environments, "either relying on capitated financing or on funding from the demonstration to support revenue shortfalls that occur when utilization is reduced."
When practices are "marked by dedicated leadership and commitment to the approach."
Those three elements did not exist when Rocky Mountain initiated its pilot. In fact, "dedicated leadership and commitment" to the redesign necessary to implement the chronic care model began with the plan, not the practices.
"Initially some issues made our efforts difficult," says Stephenson. For one thing, physicians did not want to take all diabetic patients into account when designing their management programs and incentive targets, she says, an issue inherent in making outcomes the criteria for bonuses.
"They were concerned that noncompliant patients, including some Medicaid and Medicare patients, would adversely affect their numbers," says Stephenson. "But we felt that implementation of the model had the most to offer to the most difficult patients."
Discussion led to compromise: RMHP agreed to eliminate demented, hospice patients, and patients over 85 from the database that would be used to in determining P4P payments. "That decision was made by a physician-designed committee, which increased physician buy-in and helped create a core group of physician leadership," says Stephenson.
A second issue was getting the practices to submit quarterly data, "a process that takes a considerable degree of effort," says Stephenson. To address the problem, the plan gave the practices software to build a patient registry. "It was a challenge for them. What we learned and what they learned was that improving outcomes requires effort and expense."
But once translated into hard data, the results in improved quality spoke for themselves, says Herr. "Once created, the patient registry became invaluable to these practices, both in managing patients and determining that management was effective," he says, "and the use of this model is replicable in any health plan if it is willing to make the effort to work directly on practice redesign."
Expansion plans
RMHP plans to expand its Mesa County pilot program into five counties. "The program clearly shows that combining pay for performance with practice redesign and implementation of the chronic care model results in significantly better outcomes," he says. "And the approach is likely to affect all diabetic patients within a practice because physicians are unlikely to develop a system of care only for the members of one health plan. It also establishes an infrastructure for dealing more effectively with other chronic conditions."
About Rocky Mountain Health Plans
Rocky Mountain Health Plans (RMHP) is a Colorado-based, not-for-profit health plan founded in 1974. It offers a range of medical benefit options, including PPO, HMO, shared-funding, and self-funded plans, as well as managed Medicaid and managed Medicare products.
As of the end of 2005, it served 194,609 enrollees, including
5,517 fully-insured employer groups with 77,657 members
209 partially self-funded employer groups with 72,682 members
4,838 individuals
24,025 Medicare beneficiaries
12,714 Medicaid-eligible persons
2,693 children under the Child Health Plan Plus program
Its provider network includes:
2,040 primary care doctors
3,627 specialists
1,579 nonphysician specialty providers
87 hospitals
401 outpatient facilities
781 pharmacies
Chronic care model places patient at the center
The chronic care model was designed in 1998 by Ed Wagner, MD, director of the MacColl Institute for Healthcare Innovation at the Group Health Cooperative of Puget Sound, Seattle. The Institute for Healthcare Improvement in Boston offers seminars and practice-centered training in the model, which has six components. According to IHI, they are:
Self-management support — Patients manage their own care.
Decision support — Treatment decisions are based on proven guidelines supported by at least one defining study. Health care organizations integrate proven guidelines into day-to-day practice
Delivery system design — Delivery requires clear roles and tasks, and all clinicians have current information about patient status. Follow-up is standard.
Clinical information system — A registry or an information system that can track individual patients as well as populations is a necessity.
Organization of health care — Health care systems create an environment in which organized efforts improve care.
Community — Health care organizations make an effort to form powerful alliances and partnerships.
Source: E.H. Wagner, C. Davis, J. Schaefer, M. Von Korff, B. Austin, "A survey of leading chronic disease management programs: are they consistent with the literature," Managed Care Quarterly 7 (1999): (3) 56–66.
---
Our most popular topics on Managedcaremag.com
---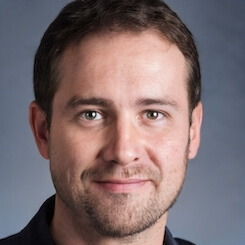 Paul Lendner ist ein praktizierender Experte im Bereich Gesundheit, Medizin und Fitness. Er schreibt bereits seit über 5 Jahren für das Managed Care Mag. Mit seinen Artikeln, die einen einzigartigen Expertenstatus nachweisen, liefert er unseren Lesern nicht nur Mehrwert, sondern auch Hilfestellung bei ihren Problemen.