Vaccines for chickenpox and herpes, the two variations of the varicella-zoster virus, are now available for children and the elderly, respectively
Recently the U.S. Centers for Disease Control & Prevention's 15-member Advisory Committee on Immunization Practices (ACIP) voted unanimously to recommend vaccination of those 60 and older with a new vaccine — zoster vaccine live, marketed under the name Zostavax by Oka/Merck. This is the only vaccine proven to prevent herpes zoster (HZ).
ACIP recommendations become official after approval by the directors of the CDC and by the Department of Health and Human Services and publication in Morbidity and Mortality Weekly. All of that had not happened at press time, but the actions will be listed shortly at the CDC Web site, «www.cdc.gov».
Most of the readers of this column will recognize that varicella-zoster virus (VZV) has two clinical presentations: varicella, also called chickenpox, and HZ (shingles). A vaccine for varicella (Varivax/Merck) has been available in the United States for more than 10 years.
Both viruses are characterized by their distinctive vesicular rash, with the former being generalized and the latter being unilateral and dermatomal in distribution. But zoster has another nasty characteristic — it is associated with concomitant neuropathic pain and, in a subset of patients, prolonged disabling post herpetic neuralgia (PHN).
Childhood infection
In order for zoster to occur, the patient must have been exposed to and developed the varicella form of the infection. This occurs most commonly in childhood. There are subclinical forms of varicella, so it is possible that a patient may not recall experiencing an episode. Serologic evidence can be obtained by routine blood studies, but is needed only on rare occasions.
The development of zoster is thought to be mitigated by VZV-specific cell-mediated immunity from the childhood exposure of chickenpox, which wanes with age. HZ occurs when cell-mediated immunity becomes reduced, the virus reactivates, starts to replicate, and travels again through the nerve back to the skin surface. During the early phase (prodrome) there is pain or puritis but no rash. This phase lasts about 48 to 72 hours and is not universal. The HZ rash has three stages: vesicles lasting 5–7 days, pustules lasting 4–6 days, and if the patient is immunocompetent, crusting followed by healing 2–4 weeks after onset.
It is unknown why the HZ rash only occurs in single or contiguous dermatomes, but this characteristic leads to the relatively easy diagnostic feature of a vesicular rash that does not cross the midline typically associated with pain. For most, the diagnosis is clinical (historical and observation). In difficult cases, virus DNA can be identified through polymerase chain reaction (PCR) testing. Viral culture is more specific but is expensive and time consuming. The older tests, fluorescent antigen and Tzanck smear, are not specific and somewhat subjective and should not be relied on.
The impact of the varicella vaccine on the incidence of HZ in the immunocompetent is unknown as it has only been available for a relatively short period of time compared to the natural history of this disorder covering 5–7 decades. In immunocompromised hosts, the attenuated live varicella vaccine (Varivax ) is known to become dormant in the dorsal root in a manner similar to the wild virus and has been reported to recur as zoster.
Therapy
Traditional therapy for zoster and PHN includes nucleoside analogues and steroids, pain medications such as transdermal lidocaine, topical capsaicin, tricyclic antidepressants, anticonvulsants, and opioid analgesics. None of these prevent zoster or PHN, which leads us to the latest strategy, the zoster vaccine live specifically for the elderly.
The efficacy of the vaccine was established in the Shingles Prevention Study (SPS), a placebo-controlled, double-blind trial in which more than 38,000 subjects 60 and older were randomized into equal groups to receive either a placebo or active vaccine. SPS excluded those who were immunocompromised or using corticosteroids regularly. Also excluded were those who had previous history of HZ and those with conditions that would interfere with study evaluations such as the nonambulatory, those with cognitive impairment or severe hearing loss, and those who were not expected to survive at least five years.
The primary efficacy end point measured over a mean time of 3.1 years (range 31 days to 4.9 years) was the development of zoster, which, if suspected, was confirmed by polymerase chain reaction, viral culture, or committee if no virus was detected.
The analysis excluded those who developed zoster in the first 30 days after the vaccine so as to exclude those in a prodromal period of the natural disease.
The overall incidence of HZ per 1,000 person-years was 11.1 in the placebo and 5.4 in the active group for an overall reduction of HZ of 51 percent. The vaccine was most effective in those 60–69 (64 percent reduction) with waning results in the 70–79 age group (41percent reduction) and 80+ age group (18 percent reduction).
Overall, the incidence of PHN per 1,000 person-years was 1.4 in the placebo group and 0.5 in the active group for an overall reduction of 39 percent, less striking than the HZ reduction, but still significant. This also varied by age, but in an interesting order: ages 70–79 saw a 55 percent reduction, 80+ or older saw a 26 percent reduction, and 60–69 saw a 5 percent reduction. There was also a slightly decreased median length of disease in those who were vaccinated but still developed PHN (20 vs. 22 days).
The price of the one-time vaccine is $152, with a slight discount if purchased in lots of 10.
The unknowns
Major questions left unanswered in the SPS are what to do with those younger than 60 or older than 80; those with mild forms of immunosuppression, such as patients on TNF-inhibitors and corticosteroids; those with prior HZ, and those who are newly diagnosed with a disease requiring the use of immunosuppressive drugs such as pre-transplant or pre-chemotherapy patients. Also unknown is whether this vaccine can be given safely and effectively with other vaccines, such as flu and pneumonia.
Notably, the unanimous recommendation of the ACIP Shingles Working Group again demonstrates the medical advances that characterize Tomorrow's Medicine!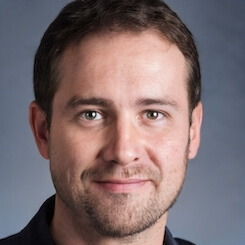 Paul Lendner ist ein praktizierender Experte im Bereich Gesundheit, Medizin und Fitness. Er schreibt bereits seit über 5 Jahren für das Managed Care Mag. Mit seinen Artikeln, die einen einzigartigen Expertenstatus nachweisen, liefert er unseren Lesern nicht nur Mehrwert, sondern auch Hilfestellung bei ihren Problemen.