One of the possible issues is 'biosimilars,' agents that would fill the role that generics play in traditional pharmacy coverage
Last year, Kaiser Permanente could count 50 patients in its northern California division whose cumulative drug costs hit $10 million. Sharon Levine, MD, the associate executive director of the Permanente Medical Group, doesn't begrudge them the cost of the therapies. In many cases, those patients — many with rare diseases — gained real health benefits from the treatments. However, Levine can also point to some 500 biologics in the development pipeline, and can do the math on the geometric growth in the cost of this new generation of therapeutics.
"What they turn out to be is a tsunami of new biologics in the pipeline," she says.
At some point, she adds, payers are going to need some price relief. And she's hoping that Congress can provide that — soon.
"The issue we're concerned about — and I think many are concerned about — is the issue of bringing into being a regulatory framework for generic biologics," Levine adds. "Congress has been discussing this for years."
Now that the Democrats have taken control of both the House and the Senate, there is a host of political observers who say 2007 may be the time that the discussion yields legislation.
Democratic Rep. Henry Waxman, the incoming chairman of the Government Reform Committee and sponsor of the 1984 generics law, has been pushing efforts to require the FDA to take action and has been clear that legislation creating a legal pathway for generic biotechnology drugs will be at the top of his agenda.
The pace of congressional action, though, may not fit Waxman's timetable. Although insurers, employer groups, and other payers support the idea, political observers note that there have been no recent hearings on the subject and that lawmakers may find it easier to review the issue in the year ahead than to vote on it.
The potential financial effect of a generic pathway won't be known until payers get some real insight into how the process will affect prices, says Debbie Stern, vice president of Rxperts, a managed care consulting company. Typically, generic versions of traditional pharmaceuticals can be had for discounts of 50 percent to 80 percent. That has influenced drug tier designs, prompting insurers to offer generic drugs for lower out-of-pocket costs in order to obtain large savings.
"Can they bring it that low?" asks Stern. Or will we see something like a 10-percent discount on a $1,000 biotech drug? In that case, she notes, the savings might not be enough to spur creation of a special tier with lower costs for members.
Many questions
"Nobody knows yet how the generic is going to be priced," says John Watkins, pharmacy manager for formulary development at Premera Blue Cross.
"Obviously they won't pop up at $100 a month when the brand is at $2,000. You can eliminate ad costs and other overhead expenses, but the manufacturing process for biologics is more complex, and that will remain reflected in the price."
Any reduction in costs would be welcome, he adds.
"I think we're all looking for more competition in this area," Watkins says. Even where you find equivalent brands competing for market share, insurers can gain some leverage on the price. Like others in the industry who keep their eye on the swelling budget line for biologics, Watkins hopes that the Democrats' big win in November results in generic drug legislation.
"My expectation is that these will move faster with the Democratic-controlled Congress," says Watkins. "The Democrats have made it very clear that these things are important to their agenda."
Waxman and his allies in Congress, though, aren't the only players in Washington with an agenda.
BIO's stance
The Biotechnology Industry Organization isn't refusing to discuss the issue, but the trade group makes it crystal clear that it won't sit on the sidelines while Congress tries to clear a path for generic biologics that resembles what it allows for traditional meds.
"The position has been established for several years," says Amit Sachdev, BIO's executive vice president for health. "Any consideration of a regulatory pathway for a biosimilar has to do two things: ensure patient safety, which would require clinical data because of the complexity of the biologic, and ensure incentives for the industry to continue to innovate new medicines, including protections for intellectual property."
That means that generic manufacturers wouldn't be allowed to try to manufacture a knock-off that offers a therapy equivalent to a branded biologic. Biologics are too complex to go that route, says Sachdev, which is why the industry group wants the FDA to put any new biotech drug through a clinical proving process, which wouldn't be cheap.
"There is no interchangeable generic," asserts Sachdev, who, like many in the biologics industry, prefers to use "follow-on biologics" to refer to generic biologics. (Others say "biosimilars.")
"What makes 'generic' generic is substitutability," says Sachdev. "That's not the case with these complex products. It's pretty clear that a significant amount of data is required to show similarity."
Important distinctions
BIO is also confident that any move by Congress isn't going to set up a scenario in biotechnology that mimics the pharma experience. There isn't going to be any generic, Sachdev says, that can grab 53 percent of the market at an 80 percent price reduction.
BIO also wants Congress to be sensitive to the fact that biotechnology — an industry that has been collectively operating in the red throughout its existence — is dependent on heavy investments of venture capital. Says Sachdev: "We've seen that changes in government policy can impact availability of capital."
Sachdev is also skeptical that Congress will be able to bring the generic biologic legislation up for a vote in the year ahead.
There were no hearings on the subject at all last year, says Sachdev, and little in the way of any kind of sophisticated understanding of the subject among lawmakers. There are likely to be hearings in 2007, he agrees. But he isn't at all sure that anything will reach a vote.
Some outside observers agree with that assessment.
"I've been shocked at how little the people who would be key movers and shakers really are not up to speed on the issue," says Stephen Bent, the cochairman of the life sciences industry team at Foley & Lardner, a law practice that engages in lobbying. "Precious few lead staff people and only a handful of lawmakers have stuck with the issue. As a consequence you have a very controversial, heavily lobbied issue with almost no consensus material floating around, or even common themes of discussion."
Payers care
Throw in a year that is likely to be heavily shadowed by the looming 2008 presidential election, a controversial war, and issues like the minimum wage as low-hanging fruit for the Democrats to harvest, says Bent, and the prospects of any direct action fade fast.
At the same time, the issue isn't going to go away either.
Congress is grappling with the costs of the new drug bill right with rising drug prices, says Bent. "And nothing grabs Congress's attention like mounting bills.
"Payers will definitely be a driving force, along with disease advocacy groups," says Bent.
---
Our most popular topics on Managedcaremag.com
---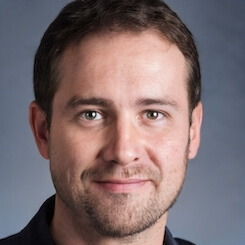 Paul Lendner ist ein praktizierender Experte im Bereich Gesundheit, Medizin und Fitness. Er schreibt bereits seit über 5 Jahren für das Managed Care Mag. Mit seinen Artikeln, die einen einzigartigen Expertenstatus nachweisen, liefert er unseren Lesern nicht nur Mehrwert, sondern auch Hilfestellung bei ihren Problemen.