While plans, hospitals, and physician groups talk the talk, the Veterans Health Administration is walking the walk
In 1990, ABC News "Primetime" won an investigative reporters and editors award for a hidden camera account of patient neglect, abuse, and unsanitary conditions at a Veterans Health Administration hospital in Ohio. That same year, JCAHO found that VHA hospitals were at least 20 percent more likely than others to fall below quality standards.
Article 99, starring Kiefer Sutherland, appeared two years later. It was a movie drama about a group of Kansas City VHA hospital doctors forced to contend with bureaucratic red tape, inefficiency, and a paperwork abundance that left patients in the lurch.
Despite the negative publicity, the bloated, politicized VHA system remained impervious to gripes about substandard care and service at its 172 hospitals, 194 outpatient clinics, and 128 nursing homes.
Often, veterans continued to wait an entire day to be seen, arriving at 9 a.m. with a book and a sandwich. Prescription refills were not usually permitted without a personal appearance. A hospital stay was sometimes required to pick up crutches. One vet reported it took him more than five years to obtain a hearing aid. At the lowest point, decomposed remains of several patients were found near a Salem, Va., VHA hospital a year after their last disappearance. They had wandered into the woods. It is no wonder that 90 percent of eligible veterans chose private alternatives over the VHA.
"Care was lousy across the board," says Rick Weidman, executive director for policy and government affairs for the Vietnam Veterans of America. "Older vets felt no matter how bad it was, that was their lot," says the one-time Vietnam War army medic.
Sacred cow
The unwieldy VHA had deteriorated so badly that critics called for dismantling it and privatizing care as the only means of fixing its problems. One of them, William Safire, in his New York Times column, called it a sacred cow that needed to be eliminated.
Unrelenting criticism drove President Bill Clinton in 1994 to nominate Kenneth W. Kizer, MD, MPH, for VHA under secretary for health. Then began a radical re-engineering the likes of which no U.S. health system has ever seen. "It [the VHA] was a problem for him and he wanted to get it fixed," Kizer says of Clinton.
Kizer had previously sat on two managed care boards in California. He was a former Navy diver, former head of California's Health Services Department, and an emergency physician. He called Code Blue.
As the VHA's CEO, Kizer went up against powerful veterans lobbies that felt they were not included in decision-making, as well as unions, such as the American Federation of Government Employees, that represented much of the VHA's workforce, in his effort to cut jobs.
"People felt Kizer was jamming his arrogant plan down their throats," Weidman says. "In some cases he had to. This was a tough system where people wanted to protect the club instead of bettering care."
With the approval of Congress, Kizer forced an elephant to do a pirouette, changing an entrenched hospital- and specialist-focused, episodic, top-down health conglomerate once called dangerous and dirty into a decentralized, community clinic-focused, quality-driven system highlighted in more than a dozen juried and newsstand articles as a model for the rest of the country — if not the world, according to a story in the Canadian journal HealthcarePapers. One article in a 2005 issue of Washington Monthly trumpeted the VHA under the headline, "Best Care Anywhere."
"It's night and day from 1990," Weidman says. "There are real standards that hold people accountable for clinical care that didn't happen in the past."
High quality, low cost
Little more than a decade after the shakeup, the VHA is a leader in clinical informatics and performance improvement. "The VHA has emerged as the best example in the country of high quality health care and low error rates," says Molly Coye, MD, CEO of HealthTech and a member of the Institute of Medicine who sits on the boards of Aetna and the American Hospital Association.
It is also a compelling example for private insurers who could take a few tips from the VHA playbook. "I believe that there is a lot about what VHA did that is relevant to managed care," says Kizer.
Vets fare significantly better than commercial HMO and Medicare patients in diabetic care and a host of other quality measures as reported in peer-reviewed analysis published in the Annals of Internal Medicine, the New England Journal of Medicine, and others.
"When we compared similar indicators of quality in the VA and Medicare fee-for-service systems during similar time periods, we found that the VA system performed better," wrote authors of a NEJM review in 2003.
In 2002, the National Committee for Quality Assurance rated the VHA tops, surpassing every major HMO on 16 of 18 performance measures, such as how well plans screen for problem alcohol use and depression. Independent surveys confirm that patient satisfaction scores for VHA outpatient care rise above care received from private sector health care providers.
How did Kizer do it? With clear organizational goals and a deliberate focus on quality. He promoted a sophisticated EMR, closed underused hospitals, developed new programs for pharmacy benefit and disease management, instituted a culture of accountability and quality measurement, created customer service standards, and adopted commercial practices to procure supplies.
He took recommendations that had long been sitting on VHA shelves and combined them with a population health-oriented emphasis on primary care, preventive services, case management, and performance measurement. In 1994, less than 10 percent of veterans were enrolled in primary care, Kizer says. By 1998, more than 80 percent could identify their primary care doctors.
Training centers
To assure sufficient staffing, he shifted the number of primary care training positions from 34 percent of all residents supported by the VHA in 1987 to 49 percent by the end of 2000. The VHA is considered the single largest provider of professional training in the world for medical students, residents, pharmacists, and many others. It funds 8,900 resident training positions at 107 medical schools. More than half of physicians practicing in the United States received training at VHA hospitals.
Kizer also spearheaded an initiative that resulted in the demise of 72 percent of all forms — 2,793 of them. He reduced hospital admissions by 36 percent (350,000), and closed 55 percent (28,886) of acute care hospital beds. Meanwhile, the number of outpatient clinics quadrupled.
Like the automotive and computer industries, improving quality and decreasing cost went hand in hand. "Over the first five years, we were able to show a 25 percent decrease in per-patient cost," Kizer says. Today the system treats double the number of patients as in 1994, 5.2 million vs. 2.7 million. It spent only $4,092 (in 1995 dollars) per patient in 2006, compared with $5,691 in 1995. How many other plans can show a decline in per-patient spending coupled with demonstrably better care?
"We were poster children for reinventing government because we produced demonstrable results," says Kizer's former deputy under secretary, Thomas Garthwaite, MD.
Granted, a nationwide tax-financed medical monopoly with salaried physicians can institute groundbreaking, across-the-board changes. Patients have nearly a lifetime relationship with the VHA, so it has incentives for investing in prevention and disease management and, in general, keeping patients healthy. Private plans only wish they had these advantages.
Still, some of the VHA's methods could be appropriated by health plans, Kizer says. Among them is the VHA's focus on measuring performance, public reporting of performance, extensive use of care management, maintenance of health, and prevention of disease.
MCOs could perhaps learn most from the VHA's performance contracts that are contingent on improvements in patient health. "Even if a small reimbursement is tied to quality, quality measurements improve," Garthwaite says. "It turns out that quality is more efficient."
Garthwaite says that performance contracts ended up being the driving force behind the transformation, that is, tying veterans' improved health to annual management bonuses of up to $10,000. The agency asks patients questions such as "Were you counseled not to smoke?" and ties bonuses to taking action to help patients quit.
Today the VHA is the largest integrated network of hospitals and clinics in the nation, with 155 hospitals, 881 outpatient clinics, 135 nursing homes, and 207 outpatient counseling centers, called Vet Centers.
Wide net
It provides an EHR for every patient treated at its facilities, and a wide net of hospitals and clinics in every state. No matter where a vet moves in the U.S., how often he changes jobs, or where he happens to come down with an illness or injury, there is likely to be a VHA facility within about 50 miles where his complete medical record is available. That was especially valuable when Hurricane Katrina devastated two Gulf Coast VHA hospitals, requiring vets to seek care elsewhere.
Experts inside and outside the VHA agree it was Kizer's visionary management in creating a culture of quality that propelled the VHA into a desirable place in medical history. He arrived at a propitious moment. "One thing I didn't have to argue was that the VA needed to change," Kizer says.
The critical tool he used to make it happen, the thing that allowed the VHA to shift from reactive to proactive, was Vista, Veterans Health Information System and Technology Architecture.
Vista includes the VHA's much praised electronic medical records system, arguably the most comprehensive, integrated, advanced health care program in use today. [Managed Care first reported on this in August 2005.] The Institute of Medicine says that it is "considered one of the best in the nation."
Today, doctors and nurses wheel bed tables with attached wireless laptops down corridors to patients' bedsides. For every veteran seen at VHA facilities, more than 100 Vista modules record all office visits, medical procedures, lab reports, imaging data, and pharmacy orders, most of which are entered electronically by prescribers. If five specialists are consulting on a patient, they make notes on the same electronic chart, creating what is, in effect, an ongoing dialogue, a coordination of care enviable by civilian standards.
Because doctors aren't hunting for charts, lab, or X-ray reports, they can spend more time seeing patients. VHA patient records were available at the time of a clinical encounter 60 percent of the time before the transformation, versus 100 percent of the time today, says Peter Groen, a recently retired VHA official who served as the chief information officer at several VHA hospitals and is now a computer science college professor in West Virginia. Pharmacy automation has virtually eliminated dispensing errors, he adds.
In one module suggested by a VHA nurse, patients and nurses wear bar-coded ID bracelets. The nurse scans both bracelets before delivering medication while the computer alerts her if she has the wrong patient, the wrong medication, or is late administering a dose. The VHA calculates that bar coding has averted as many as 86 percent of all medication errors, according to an article in 2002 the Journal of Healthcare Information Management.
Vista also has remote data view, giving physicians access to patient health information at other VHA facilities and allowing them to view the data when they are at home. Perhaps most importantly, it has decision-support tools at the point of care. The VHA does not count on physicians to keep patient health details in their heads.
"If a patient comes in for a sprain, the treating doctor opens his electronic chart and may discover a clinical reminder that the patient is due for a flu shot," Groen says.
Prompts given
Vista prompts them to prescribe beta-blockers for heart attack patients leaving the hospital, for example. Warnings pop up when vets are due for breast cancer screenings, colonoscopies, or other follow-up care, ensuring high compliance with health maintenance routines. In 1995, the rate of pneumococcus vaccination in eligible VHA patients was 27 percent. By 2006, it had risen to 89 percent.
The notification system immediately alerts clinicians about medically significant events, such as abnormal lab results, and uses strategies that help prevent errors by requiring an active response. "More reminders are being built into the system for best practices," Groen adds.
A forerunner to Vista , installed at all VHA facilities in 1985, evolved and advanced over time. The VHA invested hundreds of millions of dollars in Vista research and development over more than 20 years. It cost an average of $3.6 million per hospital and $78 per enrollee, according to Groen.
When Kizer arrived in 1994, Vista was not well connected to the many VHA clinics. Moreover, it was a cumbersome, menu-driven system.
"He wanted all record use to be easier, faster, and smoother," Groen says. Kizer insisted on making Vista easier for clinicians to use with slick graphics and more efficient interconnections. He sent an IT team nationwide from 1996 to 1999 to teach physicians and nurses how to use it. "It is the largest and most successful deployment of an electronic health record ever," Kizer says.
Newer modules include the capability of military health records to be dropped seamlessly into Vista when a vet retires from service. Through the Web, several million vets have access to their own health records from their home. They can make appointments and refill prescriptions. A patient education component allows them to read evidence-based research about their diseases.
Access provided
One of the significant VHA programs this decade is HealtheVet (think "healthy vet" when you say it, and consider that the "e" in the middle is probably for electronic), which has telemedicine modules, Groen says. Veterans in remote areas have access to expert advice from a cardiologist or a spinal cord injury center, for instance. Digital images are used to screen diabetics for eye disease. This is called teleretinal imaging.
In one network that includes Florida, South Georgia, and Puerto Rico, 2,700 patients with congestive heart failure, pulmonary disease, and depression send text messages with their vital signs and other information to hospital staffers who monitor the daily reports. The staffers reply with reminders, health advice, and feedback on their progress.
HealtheVet permits clinicians to pose questions to patients and have their responses recorded and transmitted to the VHA. Similarly, information is sent from an electronic scale that patients use at home to VHA care coordinators. If new symptoms develop or if weight exceeds a critical threshold, as in a heart patient retaining fluid, the vet receives a call asking him to visit a clinic or receive a visit at home to avoid an impending hospitalization.
The VHA is the largest user of the Health Buddy System, a disease management vendor. The Health Buddy itself is an appliance about the size of a two-slice toaster that's connected to the veteran's telephone. The device asks questions like "Were you short of breath last night? Did you get up to go to the bathroom?" If the patient doesn't enter the information, he receives a call from a care manager who might be monitoring 125 patients. The VHA estimates that telehealth has reduced bed days of care and ER visits by 30 percent each. (There is a subtle, but important, difference between telehealth and telemedicine. Telehealth prompts the patient; telemedicine enables high-tech communication between a patient and medical facility, or between medical facilities.)
"With Health Buddy, you can dramatically improve health care for a great many patients more efficiently and avoid a lot of hospitalizations," Garthwaite says. "If you have a nurse calling every patient to ask these questions, you end up chatting about the weather and wasting time."
Better diagnoses
To assist physicians further, VHA facilities in two states are evaluating the Web-based decision-support system Isabel. Once symptoms are entered into a computer, Isabel presents doctors with up to 30 potential diagnoses, preventing "premature closure" (deciding to focus on one diagnosis without considering alternatives). Diagnostic failures are a major quality and malpractice issue. The system was co-developed by a London father after his daughter, Isabel, had chicken pox but a simultaneous secondary condition was not diagnosed.
Users have access to Vista from many places, from outpatient clinics to nursing homes. "There would be great gains in efficiency if health information could follow a patient from one health care setting to another," wrote Chantal Worzala, American Hospital Association senior associate director for policy, on the AHA Web site in August.
While commercial health plans can't pay doctors and hospitals to install electronic medical records (EMRs) and computerized physician order entry (CPOE) programs and hardware, they can provide inducements to acquire them.
"It's important for health plans to foster use of information technology and provide financial incentives," says Coye, the HealthTech CEO. One suggestion would be to reward physicians who report quality data with low-cost IT financing, she adds.
Adds Garthwaite: "There is no reason insurers couldn't get into financing IT. It would benefit them in the end."
Capability exists
Coye says numerous studies indicate hospitals and private physicians are capable of significant quality improvement and cost reduction with incentives and deterrents. However, "There is a lot of intellectual interest but less action at the moment," says Kizer.
Health Net, of Woodland Hills, Calif., plans to include incentive payments in the future. "If a medical group adopts and uses an EMR, it would count toward an annual financial incentive. The system isn't there yet; we expect it will be in the next few years," says Brad Kieffer, Health Net spokesman.
More, the company believes that in the same way that many plans require panel physicians to be board-certified, they may also request physicians to have advanced technology in their practices. "There will have to be a tipping point where doctors will not be allowed on panels if they don't have EMR [electronic medical record] or CPOE [computerized physician order entry]," adds Jonathan Scheff, MD, Health Net's senior vice president and chief medical officer. "If MCOs rewarded providers that have invested in automation and patient software, it would have a profound effect on care and ultimately on bottom lines," Garthwaite says.
Before Kizer's reorganization, VHA hospitals operated largely independently as individual fiefdoms. He divided the country into 22 regional divisions, called Veterans Integrated Service Networks, giving unprecedented operational authority to VISN directors. Allocations allowed each network freedom to use resources for hospitals or clinics based on need.
To help VISN directors determine where to put their resources, in 1998 the VHA installed a financial decision-support system throughout its facilities. It coordinates clinical information with financial analysis to determine exact costs of encounters, tests, and procedures. The program also makes forecasts, such as the cost of a new cardiac catheterization laboratory. In addition, it figures the frequency and cost of adverse events and drug utilization, and can determine opportunities for cost reduction.
"Just as quality and performance were tracked in the clinical area, we needed financial discipline in administrative areas," Kizer says.
Calling it "evidence based management," Kizer issued VISN executives tough performance contracts linked to strategic goals and bonuses, the heart of VHA accountability. "Performance measures were a critical piece of the transformation. We no longer talked improvement in abstract terms. We had a clearly defined mission, we set mission-based goals, and we tracked improvement," Kizer says.
Contracts were based on "value domains." One domain, "timely access," was measured in waiting time for new primary care and specialty care appointments, percentage of patients seen within 20 minutes of a scheduled appointment, and more. Under "quality domain" was a prevention index that includes immunizations, substance abuse screenings, chronic disease monitoring, and palliative care. Because the VHA has an extensive internal database, it was able to compare VISN directors. Garthwaite says that the directors needed to collaborate, yet also felt that they were in competition.
"Ken knew politics from his days running California's health system and he knew the performance management piece," Garthwaite says.
Managed care experts see that this, too, can be adopted.
"Within the VHA, you have aligned incentives with top leadership rewarded. In the private sector, the closest you can come to aligning financial incentives is pay for performance," Coye says.
"Pay for performance is clearly the way to make quality happen," adds John Freedman, MD, MBA, formerly Tufts Health Plan medical director for quality management and now a quality consultant. "Fee for service pays for inferior and superior care without rewards or consequences. That is not right."
Quality focus
While IT and management bonuses helped to advance Kizer's plan, an emphasis on quality was the heart and soul of it on which all else turned. "I felt that if we really improved care, we would reduce cost," Kizer says. "We were way ahead of the game by focusing on clinical performance measures. Clinical quality is only now coming into its own in the private sector."
For years, quality stalwarts had said health care should emulate the strict safety program developed by the airline industry. The VHA did one better. Kizer hired his long time friend, NASA astronaut and pilot James Bagian, MD, to direct the National Center for Patient Safety that he had created subsequent to a systemwide patient safety initiative launched in 1997, more than two years before the IOM's landmark report.
Capable of apologizing
Among other things, Bagian developed a five-step checklist that surgical teams use for identifying patients and their surgical sites. Kizer instilled a nonpunitive approach to encourage reporting of errors and computer-aided analysis of errors, and even went so far as to establishing financial rewards for up to $5,000 for identifying errors. The VA was among the first to adopt a systemwide apology policy when clinical errors occurred. This reduced payouts for claims because patients appreciated the honesty and candor.
Garthwaite says there is a great incentive to engage in preventive care when the benefits stay within the system — when payer and provider are aligned. For example, when high-risk patients were immunized for pneumonia, the VHA saved $294 per patient even after the cost of the injection, and hospitals admissions declined by 4,000 per year. The VHA estimates its pneumococcal vaccination program has saved the lives at least 5,000 veterans with emphysema since 1996.
There is less incentive for prevention in the private sector. "Prevention measures typically may not pay off for five to ten years or more down the road," says Kizer, making patients healthy for a competing plan. "The argument should not be 'Should we do prevention?'; it should be 'How do we maintain our customers long enough to see an ROI on prevention?'" Kizer says.
Kizer and Garthwaite (he became under secretary after Kizer) are now in the private sector. Kizer is president and CEO of Medsphere Systems, a company that deploys a commercial version of Vista, known as "Open Vista," to private hospitals. Garthwaite is executive vice president and chief medical officer of Catholic Healthcare East in Newton Square, Pa. Their legacy continues.
Better, but not perfect
Once disparaged as an inefficient bureaucracy providing substandard care, the VHA reinvented itself starting in 1995 through use of a new infrastructure, resource allocation changes, aggressive performance measurement, and rigorous accountability. While about 10 percent of eligible veterans sought care there then, 70 percent do now. Many veterans with private insurance say they prefer to receive care at the VHA.
The agency has not achieved medical Utopia. Lapses at individual hospitals still invite TV news cameras. Allegations persist that vets are often treated by inexperienced residents, physician assistants, or nurse practitioners. A 2005 audit said that appointment schedulers cook the books to make VISN directors look good. Politics and chronic underfunding are also issues. Lobbies that include the Disabled American Veterans and the American Legion recoil at potential hospital closings, even though they may be necessary.
These problems can sometimes overshadow the bigger picture of systemic reform. "Despite the problems of the VHA, it is still better than managed care, far and away," says Weidman of Vietnam Veterans of America.
But isn't the VHA really a highly integrated managed care system, even an exemplary one?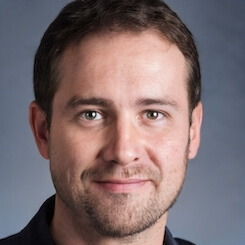 Paul Lendner ist ein praktizierender Experte im Bereich Gesundheit, Medizin und Fitness. Er schreibt bereits seit über 5 Jahren für das Managed Care Mag. Mit seinen Artikeln, die einen einzigartigen Expertenstatus nachweisen, liefert er unseren Lesern nicht nur Mehrwert, sondern auch Hilfestellung bei ihren Problemen.