The programs are well received, for the most part, even though it is still hard to measure their value
As employers and health plans spend increasing sums on employee health management services, from health risk assessments to end-of-life case management, the question keeps coming up: Are we getting our money's worth?
Although vendors are quick to answer in the affirmative, the truth is hard to know. The employee health management industry has emerged so quickly that there is no consensus about expectations — for example, how much an employer should save in health care and other costs after implementing a smoking cessation program — or norms, such as the appropriate funding level for a comprehensive health management program.
Rising to the challenge
That is beginning to change, as industry groups and consultants rise to the challenge of helping the fledgling employee health management — sometimes called the care management — industry mature.
"There is a crying need in the employer world for more information about best practices in health management and what types of metrics are being used to measure effectiveness of various programs and what kind of realistic expectations they should have," says David Anderson, PhD, vice president for program strategy and development at StayWell Health Management, part of MediMedia USA, which publishes Managed Care.
Reducing risk
Beyond employers, health plans are also looking for the information as they emerge as both purchasers of and, in many cases, providers of health and wellness services.
Michael Wood, senior consultant at Watson Wyatt Worldwide, the consulting company, says health plans' largest clients are requesting employee health management services as a strategy to soften the upward trend in health care premiums.
"Health plans are also looking at their own risk business and want to reduce the risk" associated with poor health habits and health status of their members, he says.
In the early years of employee health management, purchasers relied on intuitive thinking: If a disease management program improves the health of my workforce, fewer health services will be needed and costs will be mitigated.
Where's the return?
That seemed to be a reasonable assumption for disease management, which targets the chronically ill people who rack up high health costs, but it is a less obvious conclusion for other services, such as weight-management programming or telephonic coaching to promote changes in lifestyle, says Blaine Bos, a partner in Mercer Health & Benefits, another consulting company.
"So now we have the bean counters saying, 'You're going to have to show me some real return on investment on these things because I don't feel intuitively that there is necessarily enough of an ROI to justify the expense,'" he says.
Bos says that attempts to measure results of care management programs began in the last couple of years. The metrics and formulas used to calculate ROI are all over the board, as Mercer found out in its annual survey of employers in 2005.
"We asked 'What's your ROI?' and got numbers from 1:1 to 10:1," he says. "That's too big of a spread for us to believe anything about."
The 2006 Mercer survey took a step back and asked "Are you satisfied with your ROI?" Of those employers that said they measure their care management investment, 79 percent said they are satisfied with the return.
Seeking consensus
That level of satisfaction is not likely to hold for long. The Health Enhancement Research Organization (HERO), a not-for-profit group of health management service vendors, employers, health plans, and other interested parties, sought to reach a consensus on another question: What is the appropriate investment in health management services per employee per year?
Bill Whitmer, HERO's president, says that industry experts weighed in with a range of opinions — from $50 to $600 per employee per year — so wide as to be meaningless. That reflected different definitions being used by experts in the field.
"In other words, when you define employee health management, what's included?" he says. "You have to back up and say, 'Before we start putting numbers out there, maybe we need to concentrate on definitions.'"
The HERO Health Management Best Practice Scorecard is a first step toward doing so. Launched in late 2006, the scorecard was developed by a task force that included Staywell's Anderson and executives from Blue Cross & Blue Shield of Rhode Island, Prudential Financial, Matria Health Care, Kellogg, Kimberly-Clark and others.
The developers drew from best practices identified by the Health Project's C. Everett Koop National Health Awards criteria, the WELCOA Well Workplace Awards criteria, and the Department of Health and Human Services' Partnership for a Healthy Workforce 2010 criteria.
The scorecard is designed to gather data from employers to create standards that allow one employer to compare itself with its peers by industry, number of employees, geographic location, or other criteria.
Standard definitions
Before that, however, the scorecard's first use will be to standardize definitions and get people thinking about how to measure the outcomes of their efforts. It asks employers to rate specific elements of their corporate culture, program design, interventions, and outcomes to identify the level of activity, participation, and investment in health management services.
For example, the scorecard considers the level of execution for disease management, employee assistance programs, behavioral health, absence management, disability management, utilization management, and company clinics, along with investment in specific interventions such as a nurse-advice line and health education initiatives.
Other questions probe for information about incentives to participate in health management programs, process measurement strategies, and the level of support coming from corporate leaders.
To see the HERO Health Management Best Practice Scorecard, go to «www.the-hero.org».
Anderson says the scorecard can help employers think through which services they should provide now and in the future.
"The scorecard itself represents best practice," he says. "It is a road map to maximize the value of health management in their company."
Intervention programs
Whitmer describes the scorecard as an evolving tool that will help the industry mature to meet the needs of employers and health plans who are purchasing services.
Wood, the Watson Wyatt analyst, takes another approach. By analyzing avoidable claims, Watson Wyatt identifies an employer's best opportunity to reduce future claims by implementing intervention programs.
Typically, between 10 percent and 20 percent of claims are avoidable, and the potential ROI for health management services ranges between 2:1 and 4:1, Wood says.
---
Our most popular topics on Managedcaremag.com
---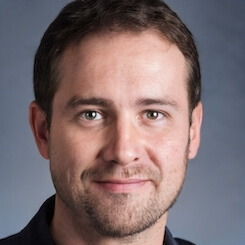 Paul Lendner ist ein praktizierender Experte im Bereich Gesundheit, Medizin und Fitness. Er schreibt bereits seit über 5 Jahren für das Managed Care Mag. Mit seinen Artikeln, die einen einzigartigen Expertenstatus nachweisen, liefert er unseren Lesern nicht nur Mehrwert, sondern auch Hilfestellung bei ihren Problemen.