Its 2007 HEDIS physician performance manual puts greater emphasis on cost of care
NCQA's latest specifications for measuring physician performance shift the focus on tracking efforts from "How?" to "How well?"
Generally, past efforts to evaluate physicians on quality and cost have been focused on the processes, activities, and items to be measured. Now, reflecting the growing body of clearly identified measures, NCQA has shifted some of its attention to how to measure these items — tackling the issue that data quality and data collection difficulties often limit the utility of the measures.
This new direction is apparent in the draft HEDIS 2007 Technical Specifications for Physician Measurement, released in February for review and comment by the industry. Many organizations, including some health plans, use these specifications to evaluate physician performance. They are voluntary and not required of health plans for NCQA accreditation.
Cost of care
The new specifications fall into three categories. "There are more quality measures, but what's truly new are the standards for physician cost-of-care measurement and the guidelines for data collection on quality measures," says Joachim Roski, vice president for quality measurement at NCQA.
The manual proposes standards for profiling physicians on cost of care. Health plans perform this type of analysis for several reasons: determining bonuses in pay-for-performance programs, forming tiered networks for particular benefit plans, and helping members choose a doctor. Employers, actuarial firms, and health systems also use cost evaluations.
Most measurements of the cost of care are done with software that looks at expenses either by patient or by episode of care. For example, individual physicians are usually evaluated under the episode-of-care approach that attributes the costs of an episode to one doctor if that doctor plays a significant role in that episode.
Cost-of-care software has matured to a point where most of the technical problems have been resolved. For example, Bob Kelley, vice president for health care analytics at Thomson Medstat, a vendor, says that all 15,000 diagnoses, covering any condition a doctor might see, are mapped to the 550 episodes in its software. Kelley says the software also captures risk factors and uses stages to account for severity of illness.
NCQA's Roski says its standards complement the work of these software vendors by dealing with thorny issues about the data that go into these applications. For example, the NCQA standards address the minimum number of cases needed for valid profiling and for attributing costs to physicians. There are also standards for the accuracy of data in insurance claims since they are the usual source of data for cost-of-care evaluations. The objective of these standards is public consistency in reporting that allows an apples-to-apples comparison of physicians, but Reva Winkler, MD, ambulatory care program manager at the National Quality Forum, points out that health plans and other users are likely to have specialized reporting needs that limit side-by-side comparisons of doctors.
Cost reporting in action
Blue Cross & Blue Shield of Texas uses a limited physician network in its Blue Choice Solution benefit plans. William Taylor, MD, medical director for network analytics, says a risk-adjusted cost index (RACI) by doctor is one tool used to determine eligibility for the network. It measures the extent to which a physician is more or less costly than peers within the same specialty in the same geographic region when treating patients with similar conditions.
The RACI is based on an episode-of-care analysis from Thomson Medstat's Episode Grouper. Taylor says, "Two years ago, after observing that the episode perspective did not satisfactorily account for variability in episode cost, we added adjustment for the impact of the comorbid conditions of the patient."
Taylor has reviewed NCQA's cost-of-care standards and agrees with them. "The document addresses all the major issues we have talked about, thought about, and wrestled with incorporating in our analysis and reporting on physician cost-of-care patterns."
While the NCQA standards may improve reporting methodologies, they do not guarantee clear sailing because of all the limitations in claims data. "That's the issue," says Medstat's Kelley. The NCQA rules require the exclusion of potentially bad data such as home health claims where the diagnoses may be coded by an individual who is not the provider. Such exclusions might be significant, skewing a doctor's or group's cost profile.
Another complicating factor with cost measurement is that physicians have started to push back because they object to being credentialed on economic terms. Kelley says he will go to Texas in response to a medical society's concerns about using costs as a rating mechanism.
More guidelines, too
The other major components of the new HEDIS physician specifications are 35 new quality measures plus guidelines that facilitate better data collection for these measures.
The new quality measures encompass the effectiveness of preventive care, the effectiveness of acute care, the availability and access to care, and the effectiveness in the use of services. One new measure is proper use of imaging services for low back pain, which falls under effectiveness of acute care.
Many of the measures were developed by NCQA for its HEDIS programs or for the clinical recognition programs it offers to payers and purchasers. Others come from NCQA's work with the Integrated Healthcare Association's pay-for-performance program and from AQA, formerly the Ambulatory Care Quality Alliance, which includes employers, consumers, government, and insurers. Most of the measures have been endorsed by the National Quality Forum.
The measures generally apply to primary care physicians; however, several are also applicable to specialists. Roski says that NCQA's future measurement development will focus on specialists, as health plan membership shifts from HMOs to PPOs where specialists are more in control of patient care and outcomes. Roski says NCQA hopes to submit its specialist measures to the NQF for endorsement by the end of 2007.
Three methods
The data collection guidelines that go along with these measures focus on three methods for collecting data: an electronic method involving claims, a medical record method for gathering data from electronic and paper charts, and a hybrid method encompassing the other two approaches.
The electronic method is the most applicable to the activities of health plans since plans often use data gathered from claims to measure quality. The guidelines for this method list the data necessary to report on a particular measure. For example, a plan may be required to have enrollment information, facility or outpatient claims, inpatient claims, pharmacy claims, laboratory claims, and patient registry data.
Roski reports that sophisticated health plans already comply with these guidelines.
Susan Pisano, vice president for communications at AHIP, highlights the relevance of the HEDIS physician performance specifications, even though this program is voluntary. "The bottom line is that measuring physician performance has a positive impact on quality. From a health plan's perspective, it's what employers and members want."
In addition, Roski says that NCQA is considering incorporating standards on physician performance reporting into its accreditation program.
---
Our most popular topics on Managedcaremag.com
---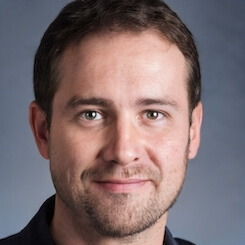 Paul Lendner ist ein praktizierender Experte im Bereich Gesundheit, Medizin und Fitness. Er schreibt bereits seit über 5 Jahren für das Managed Care Mag. Mit seinen Artikeln, die einen einzigartigen Expertenstatus nachweisen, liefert er unseren Lesern nicht nur Mehrwert, sondern auch Hilfestellung bei ihren Problemen.