Knowledge that oral health may affect overall health is prompting some plans to act
Managed care is coming to mean prevention, a feel-good, cost-cutting method that improves and lengthens lives. So recent interest among insurers in how dental health affects overall wellbeing is not surprising. Plans are acting on the evidence, too — such as it is. There's been a push by some of the biggest players in the industry to do a better job of integrating dental and medical benefits. How far that effort might extend is a matter of conjecture.
On May 17, America's Health Insurance Plans held a seminar, the announcement for which laid out the issue: "Although there are many studies suggesting a connection between oral health and overall systemic wellness, a definitive link showing cause and effect has yet to be found. What is the evidence? And what are the implications for the insurance industry and other stakeholders?" Answer: For now, at least, insurers intend to keep dental and medical benefits separate, according to Sheila Riggs, DDS, who was one of the speakers at that seminar. As far as the implications, well. . . .
Much activity
Choose a metaphor about where this leaves us, but choose carefully. We are not, for instance, in limbo, a word that suggests stasis. There's a lot happening here.
Last October, the Journal of the American Dental Association published a supplement titled The Oral-Systemic Disease Connection. That supplement admits that "Results of different studies have, at times, been contradictory, which is not surprising given the variations in study design, populations studied, and statistical analyses used in the plethora of reported studies."
Each section of the JADA supplement focuses on diseases and conditions where it is hoped that oral care might make a difference. They are diabetes, cardiovascular disease, pregnancy complications, and pneumonia — areas of interest for both dental and health plans. (See "Further Research Is Needed.")
Many of our plans are working in this area now," says AHIP spokesman Mohit Ghose.
With good reason. Rick V. Morrone, the president and CEO of DenteMax, a for-profit subsidiary of Blue Cross Blue Shield of Michigan, has found that a diabetic or someone with coronary heart disease will incur about $1,500 less per year in medical costs if he receives preventive dental services.
Big question
Aetna, too, has discovered that better cooperation between its medical and dental plans produces better outcomes. Whether this eventually evolves into shifting some or all of the dental benefit to the medical plan is something Aetna officials would rather not contemplate in too much detail publicly. "It's too soon to talk about because we've just started to look at that," says Mary Lee Conicella, DMD, the national director of clinical operations at Aetna Dental.
Of course, any such move will face resistance. For instance, a spokesman for the American Dental Association, says that "there are distinct differences between dental and medical treatment" and so "we desire to maintain separation between medical and dental benefits."
Conicella says that while Aetna Dental has tremendous respect for the ADA and some ADA officials sit on its advisory board, just how dental treatment will be covered is up to the insurer.
Dentists themselves have been very supportive of Aetna's dental/medical integration program, which the company launched this year. "They really embraced their role as an important member of the overall health care team."
Miles Hall, DDS, MBA, chief clinical director at Cigna Dental, says that shifting some dental benefits to the medical plan "may happen in the future but I think what you'll have to see is a definite return on investment. In other words, though the evidence is growing, the algorithms need to be proven that if, for example, you get a scaling and root planing or gum surgery, then you'll save X amount per member, per month in medical costs. I think when that's a given in the scientific literature, then you'll see more of a possibility that periodontal treatments may be incorporated into the medical benefit."
However, he adds that there are in fact some obvious aspects of oral health that the medical benefit already covers.
"Oral cancer, for example," Hall says. "We added brush biopsy to our plans in dental because we knew that dentists were the main ones who were going to do the brush biopsy. That is paid through the dental plan but if there's any treatment, like surgery for oral cancer, that's on the medical side."
Meanwhile, cooperation between medical and dental plans will be key. "There's a strong interest among employers," says Hall. "They want to make sure that their benefit partners have the expertise and the products to integrate programs."
Just what does cooperation look like? Well, last year Blue Cross Blue Shield of Michigan began offering a coupon to expectant mothers with Blues' dental and medical coverage for one additional free dental cleaning with any dentist participating with BCBSM or DenteMax. With the coupons, expectant moms also receive information on how gum disease during pregnancy can lead to pregnancy complications.
Key to this effort and others is BCBSM's ability to integrate its members' medical and dental data. "If you are a dental-only carrier, you can't get to the information that Blue Cross Blue Shield of Michigan can because we have the health care data and the dental data," Morrone said.
Aetna is drawing on in-house data as well. The health plan and the Columbia University College of Dental Medicine studied 144,225 members who were covered by both the dental and medical Aetna PPO plans between Jan. 1, 2001 and Dec. 30, 2002.
They found that expenditures were significantly lower for members in the group with diabetes mellitus who received the earliest periodontitis treatment compared to enrollees who only had periodontitis treatment in year two. In addition, members with cerebrovascular disease and coronary artery disease "who received periodontitis treatment had significantly lower composite risk scores than groups with no dental services," the study notes.
Says Conicella: "Because of the results of the study with Columbia, we subsequently ran a two-year pilot which was completed at the end of 2006. Based on the pilot results, we added an outreach component to that whole analysis of dental data and medical data."
That component involves Aetna Dental educating members about how oral health affects overall health. "We were able to influence 63 percent of the members we contacted to seek dental care," says Conicella.
The members were identified from claims collected by Aetna's medical plan. "We were very excited we were able to motivate such a high percentage of those members to actually go to the dentist, which we were able to confirm from their dental data," says Conicella.
The success of that pilot led Aetna Dental to launch its dental/medical integration program this year. The plan uses data from medical claims to identify at-risk groups.
"Then we look at their dental data to see if they've had a recent dental visit," says Conicella. "If not, then we do the educational outreach. Also, those members are eligible for enhanced dental benefits that include an extra cleaning and certain periodontal services."
Coinsurance, copayment
Meanwhile, Hall, the chief clinical director at Cigna Dental, touts his company's Oral Health Integration Program, launched in January 2006.
"This is a reimbursement for any coinsurance or copayments for members who are pregnant or have diabetes or cardiovascular disease," says Hall. Patients with diabetes or cardiovascular disease must be in Cigna's medical disease management programs to qualify for this benefit.
Diagnosis code
"When we see through our analysis of dental claims that someone has had a periodontal procedure in the last 12 months, we send that individual's name to the nurses in our cardiovascular or diabetes disease management programs," says Hall. "If that individual is enrolled in a disease management program, the nurse can then use the information during an outreach call to reinforce the importance of dental care in the individual's overall management of the condition. One interesting point is that medical claims usually have a diagnosis code that indicates the condition being treated, such as diabetes. A similar code does not exist in the dental industry — instead, we rely on an analysis of the type of procedure the dentist has performed. In matching both the medical claim and dental claim information, we are able to more effectively target our outreach."
Cigna Dental this year is introducing its Dental Member Outreach Program. What he hopes sets it apart is that it is available even for people who are not members of the Cigna medical plan. "In other words, we would work with some employers and those employers' medical benefits plan vendors to accept demographic information so that we know who those individuals are and then bump it up against our dental data," says Hall.
This would work even in an age of heightened sensitivity about patient confidentiality, Hall says. "We don't need to know the particulars that an individual has diabetes or cardiovascular disease or any other specific condition," he says. "We just need to know that the individual has some condition that would indicate outreach would be beneficial."
This is just one more reason why insurers see so much promise in integrating dental and health benefits, and why — despite a lack of a definitive link, for now — that may lead to an even more dramatic shift in the future.
"You can see why this concept is very important to us," says Conicella at Aetna Dental. "This whole concept of integrating dental and medical data leads toward more tightly integrating medical and dental plans."
MANAGED CARE 
June
2007
. ©MediMedia USA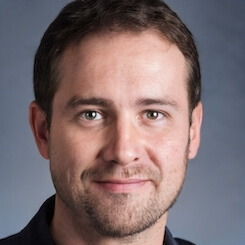 Paul Lendner ist ein praktizierender Experte im Bereich Gesundheit, Medizin und Fitness. Er schreibt bereits seit über 5 Jahren für das Managed Care Mag. Mit seinen Artikeln, die einen einzigartigen Expertenstatus nachweisen, liefert er unseren Lesern nicht nur Mehrwert, sondern auch Hilfestellung bei ihren Problemen.