Overusing erythropoiesis-stimulating agents to collect rebates can be really bad for the patient. Ripping off taxpayers and private payers is another concern.
The month of May was tough on the manufacturers of anti-anemia drugs. Reports emerged that some oncologists and nephrologists were receiving rebates of millions of dollars if they purchased bulk supplies of darbepoetin alfa (Aranesp) and epoetin alfa (Epogen), both made by Amgen, and epoetin alfa (Procrit), manufactured by Johnson & Johnson's Ortho Biotech division. Within a week of those reports, the Centers for Medicare & Medicaid Services announced that it was re-evaluating its payments to oncologists using those drugs to treat the anemia associated with chemotherapy.
Blockbusters
The private sector is watching this closely because the drugs in question are blockbusters. Procrit had nearly $3.2 billion in sales in 2004, according to IMS. Epogen wasn't far behind at about $2.9 billion that year. Procrit's sales fell in 2005, however, after Amgen's Aranesp came on the market in mid-2004. That competition, according to some experts, is what drove the manufacturers to start the Battle of the Rebates.
What makes all this legal, albeit unsavory, is that under current law, doctors can receive rebates on infused drugs, like the anemia drugs in question, if they are administered by the physician in his or her office. That differs from the laws governing pills sold by pharmacies, where similar kickbacks are illegal. So infused drugs can be profitable for physicians, who collect the payments from insurers or the government.
The practice has been controversial for years. In 2003 the Office of Inspector General of the Health and Human Services Department released guidelines saying that the spread — i.e., the rebate percentage — may violate antikickback laws if it is used to market the drugs.
In 2005, Congress tightened the Medicare payment system in an attempt to limit the practice. But drug companies have continued to offer large buyers what they call rebates, claiming that they are acting legally because the rebates are discounts for bulk purchases, not direct marketing incentives. And so far, that argument has allowed the practice to continue.
The March FDA "public health advisory" called the drugs' effectiveness in cancer-related treatment into question, and questioned the safety of the drugs if overprescribed. The black box warning notes that erythropoiesis-stimulating agents (ESAs), when administered to target a hemoglobin of greater than 12 g/dL, increased the risk for death and for serious cardiovascular events, shortened the time to tumor progression in patients with advanced head and neck cancer receiving radiation therapy, and shortened overall survival and increased deaths attributed to disease progression at four months in patients with metastatic breast cancer receiving chemotherapy. As a result, cardiovascular events and tumor progression have been moved to the "Warnings" section from the "Precautions" section of all ESA labels.
It is important to note that these warnings are also related to dosage — higher doses pose a greater threat. So the fact that doctors are getting kickbacks to purchase the drugs in large amounts is worthy of concern.
Limit coverage
In response to the FDA's black box warning and public health advisories, on May 15 the Centers for Medicare & Medicaid Services issued a proposed decision to limit coverage of ESA treatment for beneficiaries with certain cancers and related neoplastic conditions, "either because of a deleterious effect of the ESA on the beneficiaries' underlying disease or because the underlying disease increases their risk of adverse effects related to ESA use."
Medicare local contractors have the discretion to make "reasonable and necessary determinations" for all uses of ESA therapy for beneficiaries with cancer whose condition is not directly addressed in its memorandum. "Medicare beneficiaries with cancer and renal disease are among our most vulnerable patients, and we are dedicated to ensuring that they are receiving appropriate care," said Barry M. Straube, MD, chief medical officer for CMS and director of its Office of Clinical Standards and Quality, in a public statement. He said that CMS is also reviewing its policy for the use of ESAs in the end-stage renal disease setting.
Health plans and pharmacy benefit management companies watch these developments closely, of course. A spokeswoman for Medco said that its pharmacy and therapeutics committee "follows all FDA black box warnings very carefully and continually re-evaluates its formulary decisions."
However, what CMS does directly affects those plans, including PBMs that have a prescription drug plan (PDP) line of business as part of Medicare Part D. "We are bound to follow what CMS does for our PDP business," says a Cigna spokeswoman. "And our P&T committees closely follow what the FDA does."
The fact that the drugs are an important tool in the treatment of the anemia associated with chemotherapy and chronic kidney disease is irrefutable. "There are multiple studies that demonstrate the anemia associated with treating cancer is greatly helped by epoetin alfa," says Richard Lafayette, MD, associate chief of the division of nephrology at Stanford University School of Medicine, who has served as an Ortho Biotech investigator.
He points, however, to a 2001 study published in the Journal of Clinical Oncology that shows that when thousands of cancer patients were treated with epoetin alfa doses, improvements in their quality of life were the same whether they received the anti-anemia drugs three times a week or just once a week.
That report also concluded that treatment of anemia related to cancer or chronic kidney disease was critical to patients' health. "Left untreated, anemia can impair a patient's quality of life and may lead to the development of significant cardiovascular disease," says Steven Fishbane, MD, associate chairman of the department of medicine at Winthrop-University Hospital in Mineola, N.Y. "Anemia is vastly undertreated, especially for chronic kidney disease, although the situation has improved in recent years."
Whether the FDA warnings and the CMS proposal will adversely affect adequate treatment remains to be seen, but the developments can't be good news for the manufacturers.
MANAGED CARE 
June
2007
. ©MediMedia USA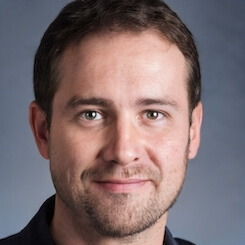 Paul Lendner ist ein praktizierender Experte im Bereich Gesundheit, Medizin und Fitness. Er schreibt bereits seit über 5 Jahren für das Managed Care Mag. Mit seinen Artikeln, die einen einzigartigen Expertenstatus nachweisen, liefert er unseren Lesern nicht nur Mehrwert, sondern auch Hilfestellung bei ihren Problemen.