Too often, the patient doesn't learn — or doesn't remember — important things that can speed recovery
When Ted Eytan, MD, treats a patient with a broken rib, he positions the computer screen in the exam room so that his patient can look at the X-ray. He describes what the image shows, then clicks to call up a drawing of the rib to give context to the discussion.
"It makes a huge difference, even if it's just a fracture, to say 'Here's the part of the bone that we want to heal,'" says Eytan, a family practice physician who contracts with Group Health Cooperative in Seattle.
Welcome to information therapy, the practice of providing more and better information to patients so they can contribute more to their healing.
"The greatest untapped capacity in health care is the patient," says Paul Wallace, MD, medical director of health and productivity management programs at Kaiser Permanente. "Engagement of the patient is powerful and allows for outcomes that aren't available with any other approach."
Wallace, Eytan, and others are part of the effort to increase the use of information therapy in American health care. Their premise is that the huge gap between what the physician knows and what the patient understands is detrimental to a patient's health, leading to poor outcomes and higher-than-necessary costs.
"We know that between 50 percent and 80 percent of everything a patient hears in a doctor's office is completely forgotten by the time he or she gets home," says Joshua Seidman, PhD, president and CEO of the Center for Information Therapy. The abundance of health information available on the Internet is not always as useful as its authors intend it to be. "Patients go to their doctor and one thing happens, go on the Internet and there is different information."
The center is a not-for-profit agency that brings together dozens of health plans, providers, government agencies, and other constituents who want to improve this situation. Seidman defines information therapy as the right information to the right person at the right time.
The center was founded by Healthwise, a provider of consumer health information, but has since spun off as an independent organization. Wallace, the center's chairman, says the goal is not to push for a certain information provider, technology, or approach to using information, but rather to encourage health care providers to use information differently.
Many meanings
Thus, the term information therapy applies to a wide range of uses and situations. For some providers, information therapy is literally a physician-written prescription telling a patient to read specific information, learn it, and apply it. For others, information therapy is used to help a patient make treatment decisions, such as whether to continue chemotherapy.
Wallace likes to consider the potential for applying information therapy at the population level, nurturing the lifestyle changes needed to cut the nation's chronic disease burden. He points out that people who want to quit smoking, for example, will spend only a few hours — at most — each year with a physician.
"If we want to be supportive in how people actually change behaviors, we have to work with the member outside the confines of the medical office visit," he says. "We need to think about how behavioral modification communications can be employed to make sure that people have the right information at the right time for the situation they're ready to deal with."
James Hereford, executive vice president for strategic services and quality at Group Health Cooperative, says that GHC physicians use information therapy to connect the exam room with the living room — regardless of who in the living room is best able to use the information.
If that patient with a broken rib is computer-savvy, for example, Eytan identifies a Web site that will reinforce information that the doctor covers during the appointment: the best way to lie down, pain-relief options, likely recovery time, and so forth. Because it is the same information that has been discussed during the office visit, patients can use it to remind themselves of what the doctor said — or to conduct further research. What is the definition of osteoporosis, anyway?
For patients who do not use computers, Eytan prints out the relevant information while asking the patient who else needs to know what's going on. "If a patient says her son or her husband, what I do in the medical record system is actually type a letter to the family. 'Dear Mrs. So and So's son. . . . I want her to do this with the medications I prescribed. . . ."
Still in its infancy, the information therapy movement is trying to figure out how to make targeted information more widespread, and how to make that information useful to patients. Seidman says that different learning styles — some people process written material most easily, while others need visual information or interactive communication — require multiple approaches.
Meanwhile, the IX Action Alliance (IX stands for information therapy; obviously, IT couldn't be employed because it is so widely used for "information technology"), a subset of the Center for Information Therapy, is working on payer and certification issues.
"The idea is that if we can provide that kind of guidance to health plans, we can help them as they are trying to reward information therapy in the marketplace," Seidman says.
Lola Butcher writes about health care business and policy.
One city's happy experiment
How can information therapy affect the cost of health care? With so many definitions and applications of information therapy emerging, the implications for the health care system cannot yet be known, but one early study of an information therapy pilot program found that an employer that built information therapy into its benefit programs experienced significant cost reductions in the program's first year.
Indeed, total health care expenditures for the employer — the city of Duncan, Okla. — and its employees fell 9.2 percent in the year after an information therapy program was implemented.
Case study
That figure included the cost of providing the program and a nearly 10 percent increase in physician payment rates, but excluded catastrophic cases that inflated the city's health care expenses in the year before the study began.
Duncan, with about 230 employees and approximately 350 dependents and retirees, introduced an information therapy program on Aug. 1, 2004, as the city sought to rein in the steady increases in its health care costs. Developed by MedEncentive, an Oklahoma company, the program provides financial rewards to physicians who prescribe information therapy and to patients who follow the prescription.
"We had to find some way to motivate the doctor and the patient simultaneously to get them to encourage each other to change behaviors," says Jeffrey C. Greene, MedEncentive's president and CEO.
Greene, who founded MedEncentive with two physicians, previously owned a national practice-management company focused on using technology to increase physician revenue.
How it works
The MedEncentive program pays physicians for two activities, both of which involve using the company's Web site:
Declaring compliance with — or provide a reason for deviating from — an evidence-based medicine guideline, and
Dispensing an information therapy prescription each time the patient visits the office.
Rebates for patient
Similarly, the patient earns rebates against out-of-pocket medical costs when he or she logs on the Web site to:
Review medical content, including evidence-based medicine treatments for the patient's particular diagnosis,
Answer questions to demonstrate an understanding of the information,
Declare compliance with the treatment guidelines or wellness program prescribed by the physician, and
Rate his or her physician's performance in relation to the recommended treatment — or express an opinion about the physician's reason for deviating from the EBM guideline.
The city offered its employees a $25 rebate per office visit, up to $100 per year for individual coverage and $250 for family coverage. Using a three-tier fee schedule negotiated with the local physician organization, MedEncentive pays physicians the highest rate for office services if they participate fully and the lowest rate if they do not. For situations in which EBM guidelines are not available and the physician only prescribes information for the patient's use, the middle pay rate is used.
Greene and officials at the Centers for Medicare & Medicaid Services who are tracking information therapy initiatives believe that the financial incentives are not the key to participation or results.
Rather, they suspect that physicians and patients are motivated to get on board because of the accountability built into the system.
"The doctors don't want their patients to think that they practice substandard care and the patients don't want the doctor to think they are not compliant," Greene says. "So the financial rewards are just a reinforcement to this natural check and balance.
Driving force
"That really is the driving force behind people participating and being adherent to the performance standard."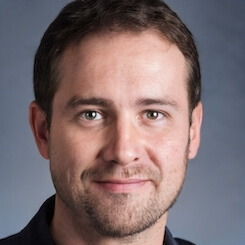 Paul Lendner ist ein praktizierender Experte im Bereich Gesundheit, Medizin und Fitness. Er schreibt bereits seit über 5 Jahren für das Managed Care Mag. Mit seinen Artikeln, die einen einzigartigen Expertenstatus nachweisen, liefert er unseren Lesern nicht nur Mehrwert, sondern auch Hilfestellung bei ihren Problemen.