CMS and states may stop paying for specific hospital-acquired conditions. Will health plans follow suit?
Hospitals are under increasing financial and legal pressure to eliminate egregious medical errors. States, consumer organizations, and now the federal government are pushing hard to create accountability. They believe that withholding payment to hospitals for the extra care that results from provider errors will help to forge that accountability.
The newest development is a recently announced proposed Centers for Medicare & Medicaid Services rule change: The federal government may stop paying hospitals for care associated with six specific preventable medical errors. CMS calls those errors "hospital-acquired conditions."
Three of the conditions are what are known as "never events," highly preventable medical errors delineated by the National Quality Forum, such as an object left in a patient during surgery. That should never happen.
The second is hospital-acquired infections, and the third is pressure ulcers.
Private insurers say it's too early to gauge the effect the CMS move will have on their plans. But what is increasingly clear is that payers are tired of paying for costly mistakes. "Having a financial incentive will increase hospitals' awareness of the need to make the systematic changes necessary to avoid these errors, which no hospital wants to ever see happen," says Charles Cutler, MD, Aetna's chief medical director of national accounts. "We are considering making non-payment for never events a standard part of our contracts."
Health plans may want to see how things shake out politically — and may be leery of alienating their providers — but consumer and employer groups are clear on where they stand. They fully support the proposal.
"We know how we would like to see hospitals, insurers, and employers respond to such initiatives," says Suzanne F. Delbanco, PhD, executive director of the Leapfrog Group, an employer coalition that favors withholding payments for never events. "We would like to see hospitals waive all costs directly related to a never event and not seek payment from a patient or a third-party payer."
Leapfrog's initiative goes beyond the CMS proposal that came out of the Deficit Reduction Act. In a series of public announcements, the organization stated that it "is taking the next step by giving public recognition to hospitals that agree certain steps should be taken whenever a serious reportable adverse event occurs in their facility."
"We have very specific requests," says Delbanco. They include having the hospital:
apologize to the patient and family affected by the never event,
report the event to at least one reporting program,
conduct a root-cause analysis, and
waive all costs directly related to the never event and refrain from seeking payment from the patient or a third-party payer.
Aetna's Cutler says his plan is considering making all four of those elements part of its contracting requirements.
In a separate initiative, pushed hard by the Leapfrog Group, the CMS Office of Inspector General is conducting a study on whether CMS should ever pay for any never event.
The proposed CMS rule change is more limited in scope. If adopted, it will take effect on Oct. 1, 2008, and "will mean that hospitals will not benefit from higher reimbursement for [specific] conditions that were not present at the patient's admission," says CMS spokeswoman Ellen Griffith-Cohen. "We cannot speculate how the private sector will respond.
"There are no reporting requirements at this time for hospital-acquired conditions, including infections," says Griffith-Cohen. "A purpose of the proposed rule is to attempt to address that. The initiative was mandated by Congress in order to prevent Medicare from bearing the cost when a patient incurs a hospital-acquired condition that could have been prevented with proper care and evidence-based guidelines."
The proposal originated as part of the Deficit Reduction Act of 2005 (DRA). The law requires that, beginning this October, hospitals begin reporting certain secondary diagnoses that are "present on the admission" (POA) of patients. If the six conditions that hospitals are required to report were not present at admission but are present when the patient is discharged, the hospital will not be paid for the higher weighted diagnosis-related group (DRG) that includes that specific secondary diagnosis.
Beginning in October, hospitals will deliver POA reports to CMS. "That is a statutory requirement," says Griffith-Cohen. "Our instructions to the contractors that process hospital claims are to advise hospitals to report the information, but we won't process or do anything with the information until January 1, 2008, and there will be a three-month grace period before we start returning claims as unprocessed if the information is not submitted correctly."
In its final rule, CMS will announce which of the conditions it will no longer pay for if the condition was not present at the time of admission.
"We don't know yet how hospitals will respond, but a willingness on their part not to bill for the most egregious medical errors, the ones that should never happen to anyone, would be a beginning" to eradicating such errors, says Delbanco.
Consumer support
Consumers Union also has come out staunchly in support of the CMS proposal. The group has called on CMS to prevent hospitals from billing patients when Medicare payments are withheld, and to prohibit hospitals from avoiding patients perceived to be at risk for infections.
From the time the DRA was passed nearly three years ago, a CMS working group of physicians and staff members of the Centers for Disease Control & Prevention identified 13 conditions that fit the law's criteria as potential candidates for reporting in fiscal year 2008. The conditions had to be:
high cost or high volume or both,
assigned to a higher paying DRG when present as a secondary diagnosis, and
reasonably preventable through application of evidence-based guidelines.
Three of the six conditions under the proposed rule change are never events. They are:
an object left in the patient during surgery,
death or serious disability associated with intravascular air embolism, and
blood incompatibility, i.e., a death or serious disability associated with a hemolytic reaction due to the administration of ABO-incompatible blood or blood products.
The other three are:
catheter-associated urinary tract infections,
staphylococcus aureus septicemia, and
pressure ulcers (decubitus ulcers).
Hospital concerns
The National Association of Public Hospitals and Health Systems (NAPH) has expressed "deep concern over the impact" of the proposed CMS rule change. Its more than 100 members are metropolitan area safety net hospitals and health systems deriving most of their income from government-sponsored health programs.
"We believe it could significantly reduce the payments and increase the administrative burden to our members that are already financially struggling," says Larry S. Gage, NAPH president.
He said that his organization agrees with the issues raised by the American Hospital Association. In a public statement, AHA Executive Vice President Rick Pollack asked CMS to limit the scope of the hospital-acquired conditions that the agency is considering. It supports consideration of the three never events, but says that the three other conditions pose difficulties for hospitals.
"We ask CMS to carefully consider not only the criteria for selection set forth in the DRA, but also the ability of hospitals to accurately identify and code for these conditions," said Pollack in a letter to CMS.
One hospital system, Geisinger Health System in Pennsylvania, has taken a preemptive approach. In February 2006, the health system announced that if a patient suffers complications or has to come back to the hospital as a result of surgery at the facility, Geisinger will not send the insurer a bill. In a recent report to the American Surgical Association, hospital officials said that as a result of the policy, patients have been less likely to return to intensive care, have spent fewer days in the hospital, and are more likely to return directly to their own homes instead of to a nursing home.
"These are very impressive results," says Donald M. Berwick, MD, chief executive of the Institute for Healthcare Improvement. "They demonstrate that quality can improve and costs reduced when health systems associate an awareness of the cost of errors."
Expensive problem, state approaches
According to CMS, studies have concluded that never events add significantly to Medicare hospital payments, ranging from an average of an additional $700 per case to treat decubitus ulcers to $9,000 per case to treat postoperative sepsis. One study, reviewing 18 types of medical events, concluded that medical errors may account for 2.4 million extra hospital days, $9.3 billion in excess charges for all payers, including private plans, and 32,600 deaths in one year.
Some states have enacted legislation requiring reporting of incidents on the NQF list. A few years ago the Minnesota legislature was the first to pass a statute requiring mandatory reporting of never events.
The law requires hospitals to report the "never events" to the Minnesota Hospital Association's Web-based Patient Safety Registry and requires hospitals to investigate each event, report its underlying cause, and try to prevent similar events. In 2005, 30 hospitals reported 99 events that resulted in 20 deaths and four serious disabilities. Last year, 47 hospitals reported 106 events that resulted in 12 deaths and nine serious injuries. These included 53 surgical events and 39 patient-care management events.
All this led HealthPartners to implement a policy withholding payment to hospitals for "never events," including the three in the CMS proposal. "This was a step on the part of Minnesota's health community to improve quality of care," says Babette Apland, senior vice president and health care manager for HealthPartners. "We applaud the willingness of our hospitals to accept responsibility and accountability."
Hospital-acquired infections are a significant cost factor and threat to quality care also. The strongest HAI-related initiatives are at the state level. Pennsylvania, for example, is considering going further than CMS with regard to HAIs. Gov. Ed Rendel has included a provision in a proposed universal health plan that will require the department of health to establish standard practices for eliminating HAIs and reducing medical errors, and to set a date when health care facilities must adopt those practices.
What sets the state apart is that to keep their licenses, hospitals will have to "demonstrate that a reduction in health care acquired infections and medical errors has occurred," according to a proposal the governor recently sent to the legislature.
Pennsylvania was the first state to require public reporting of HAIs. As of now, about two dozen states have either followed Pennsylvania's lead or are considering doing so. And there are national initiatives examining the issue of tying payment to medical errors.
That is because the financial effect of HAIs is enormous. According to a report issued late last year by the Pennsylvania Health Care Cost Containment Council, the average hospital stay was about 16 days longer for patients with hospital-acquired infections than for other patients.
In 2005, HAIs led to 2,500 deaths and more than $3.5 billion in excess charges, according to the report.
Medicare foots the bill for a big portion of infection-related health care costs. The report from the Pennsylvania Health Care Cost Containment Council found that Medicare was billed for 67 percent of the total number of patient infections reported by the state's hospitals in 2005.
Leapfrog is currently polling hospitals in its annual Hospital Quality and Safety Survey to gauge their reaction to the idea of not being paid for NQF's 28 never events.
"This is how health care becomes safer," says Janet Corrigan, president of the National Quality Forum — "by learning from our mistakes."
Some support
Some health plans have announced support for a positive response from their providers to the Leapfrog query. "We encourage our contracted network hospitals to support the Leapfrog initiative," says Aetna's Cutler.
"The bottom line is that we believe that hospitals are willing to make the changes necessary to enhance quality of care by eliminating errors," says Delbanco. "These CMS initiatives will enhance their efforts."
MANAGED CARE 
July
2007
. ©MediMedia USA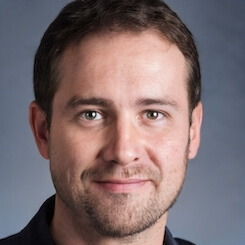 Paul Lendner ist ein praktizierender Experte im Bereich Gesundheit, Medizin und Fitness. Er schreibt bereits seit über 5 Jahren für das Managed Care Mag. Mit seinen Artikeln, die einen einzigartigen Expertenstatus nachweisen, liefert er unseren Lesern nicht nur Mehrwert, sondern auch Hilfestellung bei ihren Problemen.